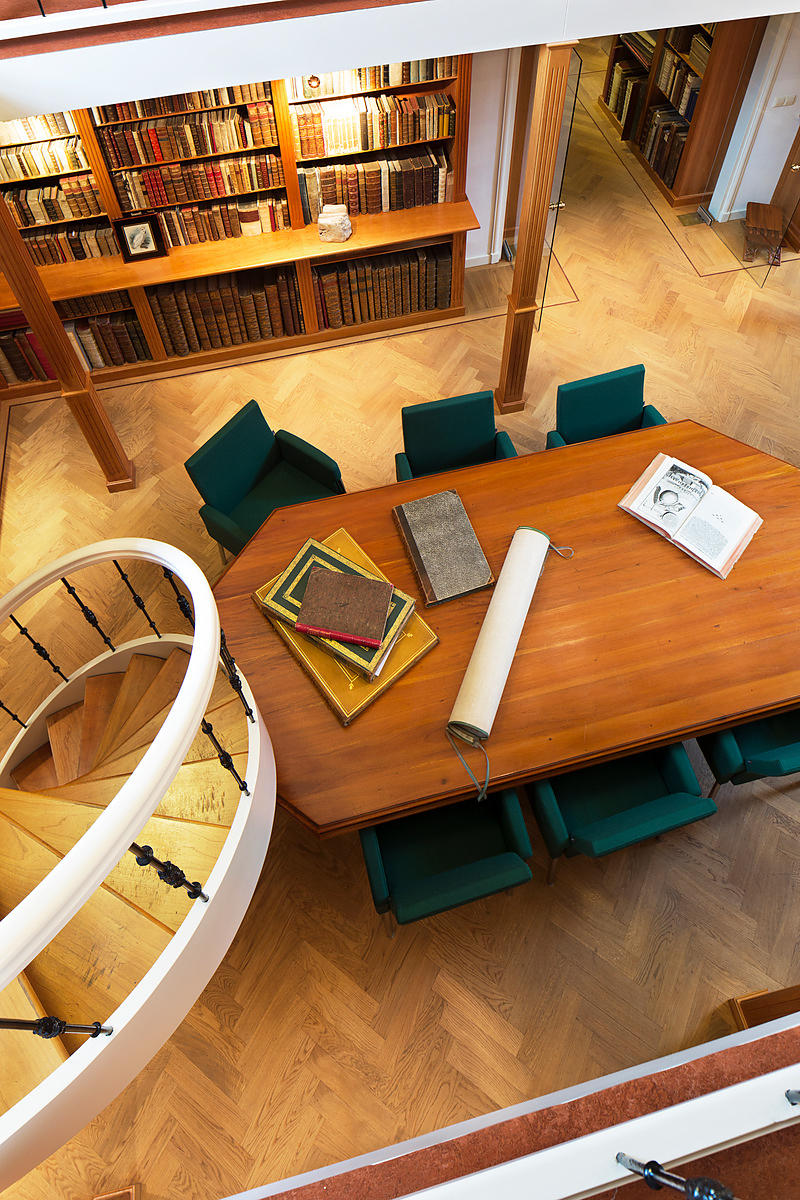 CORONELLI, Vincenzo Maria.
Teatro della Guerra. Il Belgio Confederato.
[Venice, 1706]. Oblong 8vo (leaves 19.1 x 25.5 cm). With 127 engraved plates: 2 general titles (transcribed together to give the title above), and 10 part-titles, folding portrait of the English King and Dutch Stadtholder William III, 2 plates with coats of arms, 11 full-page maps, 53 plates with 75 plans of cities and fortifications (including 1 repeat), 33 plates with 50 city views, 8 plates with views of buildings, 3 of tombs of naval heroes, 3 costume plates and a view of a wind cart on the beach. Contemporary vellum.
Full description
€ 12,500