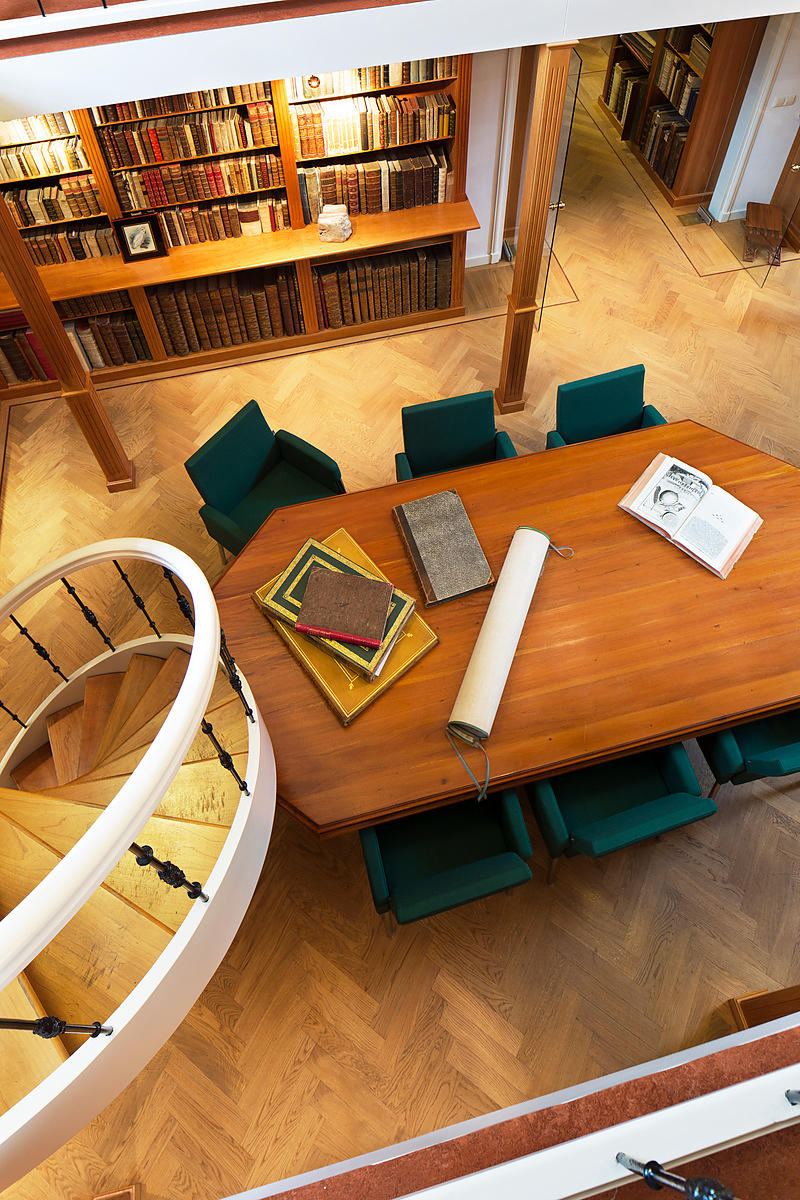 [BUFFON, Georges Louis Leclerc, Comte de, and Louis J.M. DAUBENTON].
Allgemeine Historie der Natur nach allen ihren besondern Theilen abgehandelt; nebst einer Beschreibung der Naturalienkammer Sr. Majestät des Königes von Frankreich. Mit einer Vorrede Herrn Doctor Albrecht von Haller.
Hamburg and Leipzig, Georg Christian Grund and Adam Heinrich Holle, 1750-1772. 8 (of 11) volumes (divided into two parts each). 4to. With engraved vignette on 16 title-pages, engraved headpiece to the dedication, engraved headpieces to each part, 2 engraved maps, folding engraved genealogical table, 1 folding letterpress table and 575 engraved plates. Contemporary vellum (not strictly matching).
Full description
€ 6,950