A short history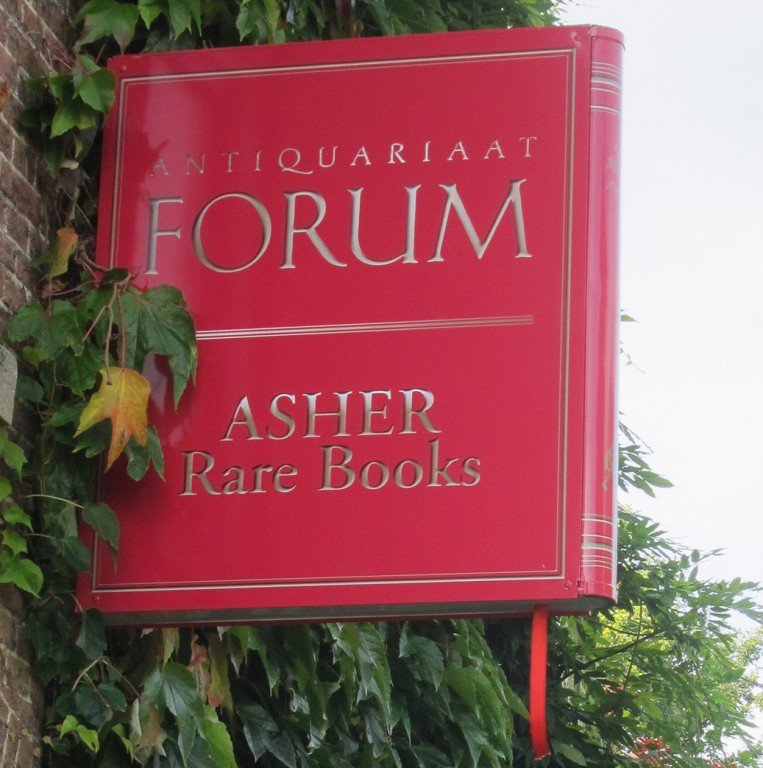 Antiquariaat FORUM was founded in Utrecht in 1970 by Sebastiaan Hesselink, now an internationally recognized expert in the world of rare and antiquarian books, manuscripts & prints. Since 1994 we are located in 't Goy, a small village south of Utrecht.
In 2000, Sebastiaan Hesselink was joined by his eldest son Laurens, who took over the family business eight years later. In 2010 we acquired Asher Rare Books, originally founded in 1830 in Berlin by Adolph Asher. We are confident that the combination of history and youthful enthusiasm provides the basis of a good, strong and long term customer relationship.
Our stock
We carry general stock in antiquarian and rare books, with special emphasis on the subjects of Travel & Exploration, Natural History, Middle East & Islamic World, Art & Architecture, Medicine & Pharmacy, Science & Technology, Coloured Plate Books, Emblem Books, Incunables, & Illuminated Manuscripts. All our books are in fine condition, and usually in original bindings, unless specifically stated otherwise.
Today, a large part of our stock is accessible through our website. New titles are added at a regular basis. Please join our mailing list, or follow us at Facebook or Twitter, to receive future updates. Not all of our books are online, so if you are looking for specific subjects or titles, please do ask us for a custom-made offer. Naturally, you are also welcome, by appointment, to visit our office. Our customers include libraries, scholars, and private collectors from around the world.
We participate at antiquarian book fairs all over the world. Exact dates and locations will be announced in the Fairs section of this website and via our mailing list and social media.
We look forward to hearing from you!
Laurens Hesselink