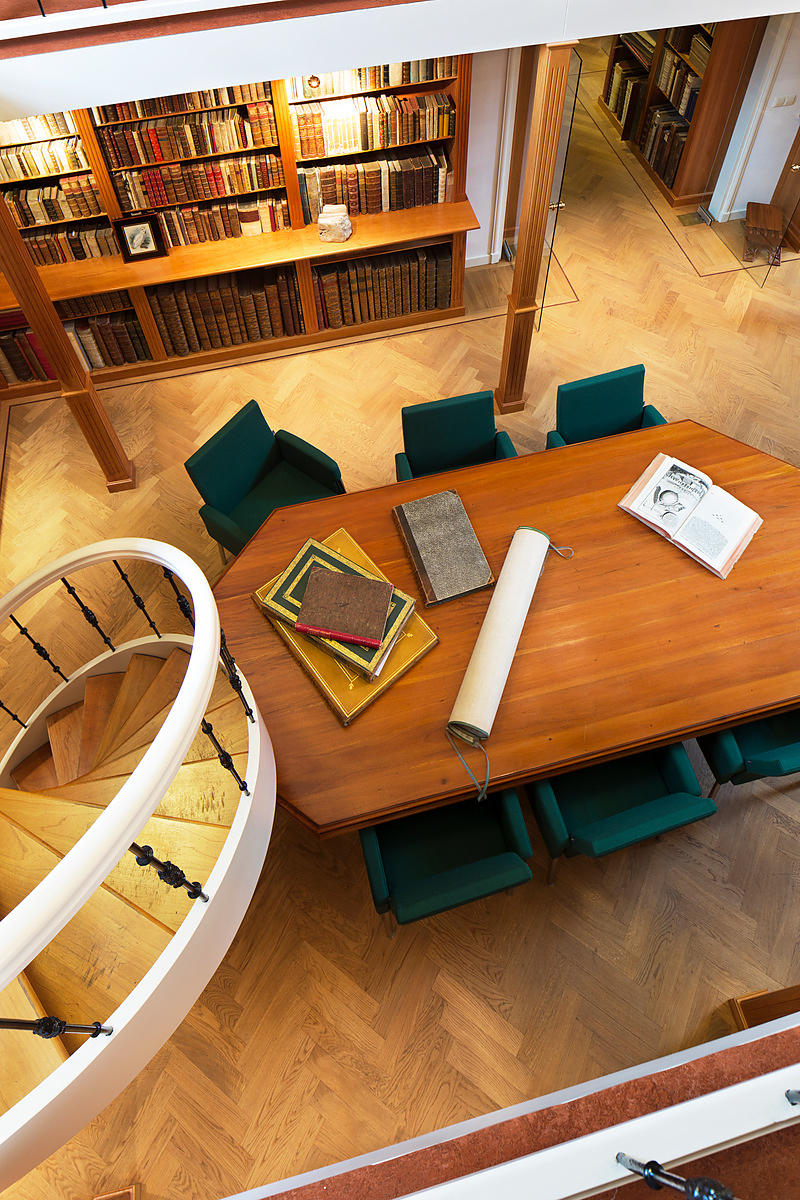 APIANUS, Petrus and Bartholomeus AMANTIUS.
Inscriptiones sacrosanctae vetustatis non illae quidem Romanae, sed totius fere orbis . . .
Ingolstadt, Petrus Apianus, 1534. Folio (31×22 cm). Title-page with a large woodcut (15×16 cm) by H. Brosamer after Albrecht Dürer, Apianus's woodcut device above the colophon, woodcut coat of arms of Raimund Fugger (who helped finance the publication), and numerous woodcut illustrations by Brosamer, M. Ostendorfer, G.A. Benewitz and others, most showing sculptural elements from tombs, most pages in woodcut borders, usually assembled from 4 blocks each. 19th-century red half calf, gold- and blind-tooled spine.
Full description
€ 4,950