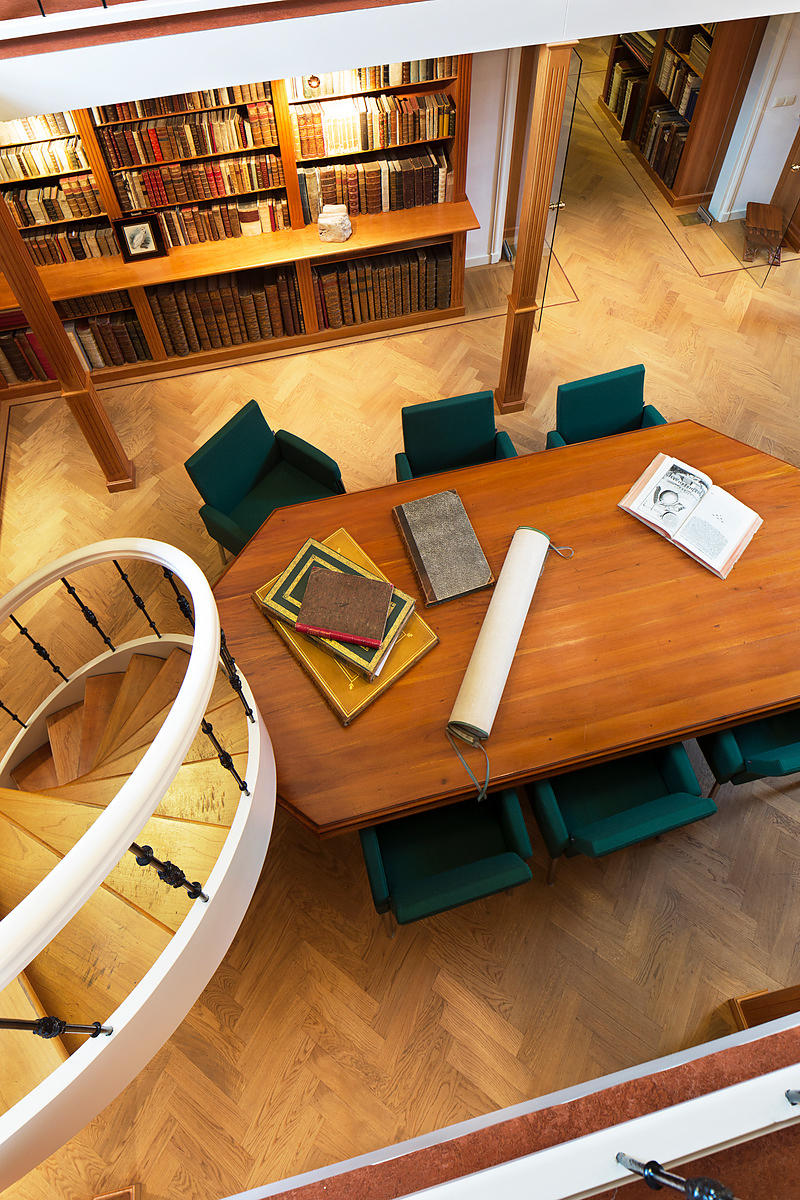 [AURELIUS, Cornelius].
Die cronycke van Hollandt, Zeelandt en[de] Vrieslant beghinnende va[n] Adams tiden tot die geboerte ons heren Jh[es]u[m] voertgaende tot de[n] jare M.CCCCC. ende Xvij.
Leiden, Jan Seversz., 18 August 1517. Folio. With the title-page printed in red and black with a large woodcut between different woodcut borders, and 239 woodcuts in text, including 121 woodcut portraits. Black blind-tooled goatskin (1637), with gold-tooled title and binding date on side. [2], 436 ll.
Full description
€ 45,000