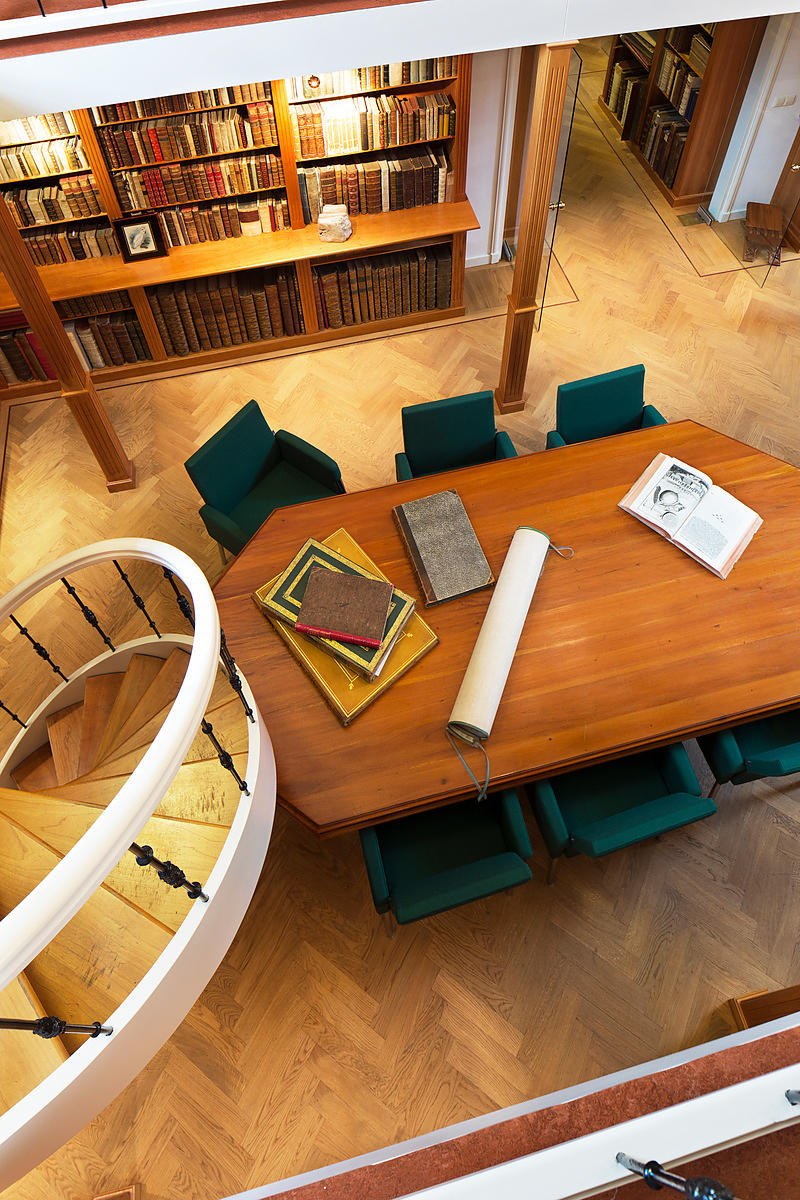 [AMSTERDAM - THEATRE DECORS].
[Collection of engravings of theatre decors of the Amsterdam city theatre:] "Het gothisch paleis", "De ouderwetse burgerkamer", "De legertenten", "De Romeinsche hofzaal", "De kerker".
[Amsterdam, Jan Willem Smit, 1787-1794]. Collection of 5 engravings (impression: 33 x 41.5 cm, image: 20 x 24 cm) by Cornelis Brouwer (fl. 1773-1802), Pieter Hendrik Jonxis (1757-1843) and Izaak Jansz. de Wit (fl. 1759-1809) after drawings by Jan Bulthuis (1750-1901) and Daniël Kerkhoff (1766-1821), after the original paintings by Jan Gerard Waldorp (fl. 1758-1808), Pieter Barbiers (1717-1780), Jurriaan Andriessen (1742-1819) and Hermanus Numan (1744-1820).
Full description
€ 475