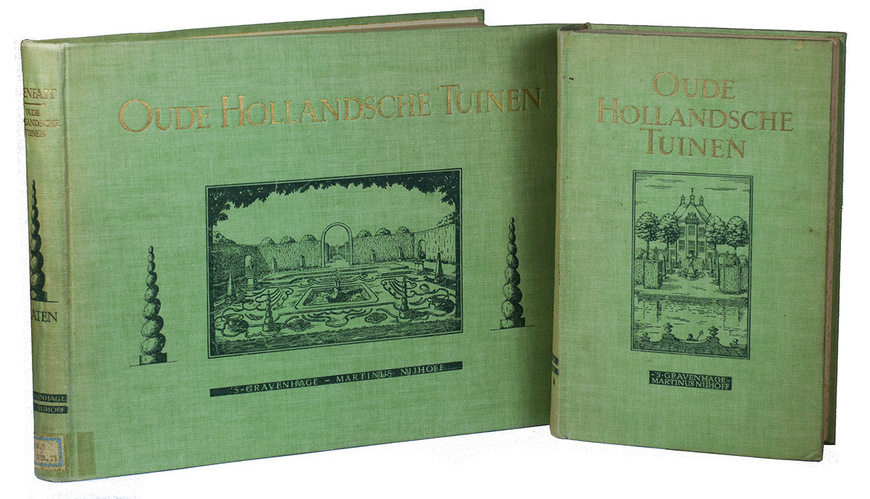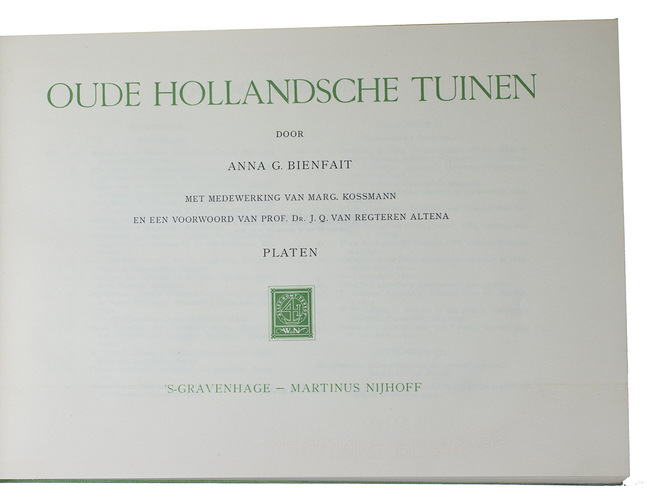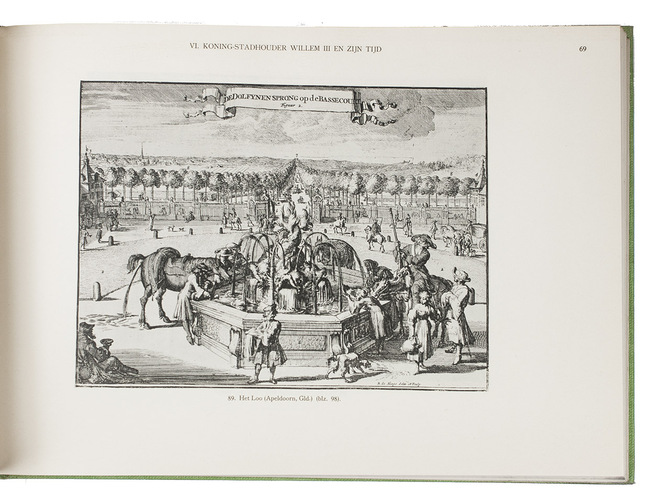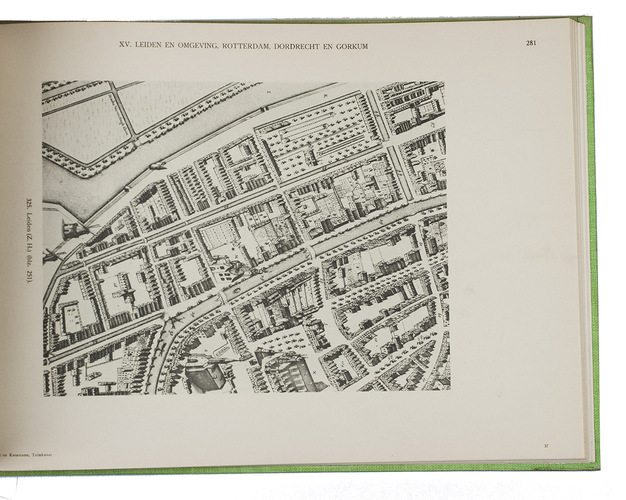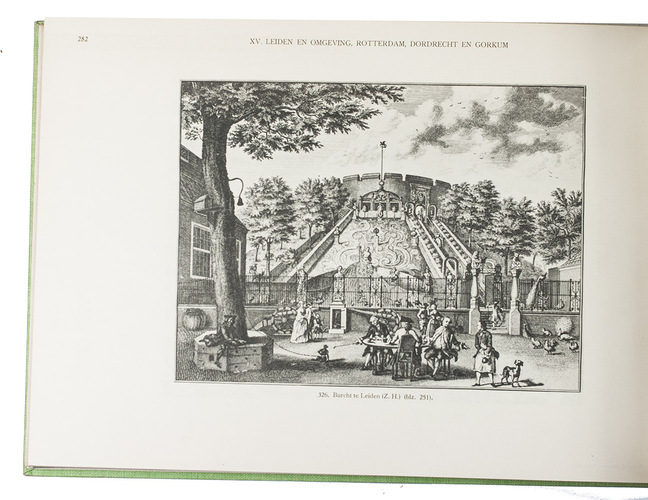 BIENFAIT, Anna G.
Oude Hollandsche tuinen... Met medewerking van Marg. Kossmann en een voorwoord van Prof.dr. J.Q. van Regteren Altena.
The Hague, M. Nijhoff, 1943. Text (8vo) and atlas (obling folio) volume. With the title-pages printed in green and black, 3 plates and 4 illustrations in text; atlas with 317 plates showing 372 illustrations. Original publisher's decorated green cloth. XII, 301, [1]; XV, [1] pp.
€ 375
First edition of a classic in the history of historical Dutch gardens, especially of interest for its rich illustrative material, collected from a great variety of sources. Bienfait treats her topic historically from the Middle Ages to stadholder Willem III (1650-1702), and continues with a horticultural description of different regions in the Netherlands. The accompanying atlas volume contains reproductions of paintings, book illustrations, maps etc. of gardens but also showing architecture, arranged chronologically and topically in accordance with the order of the text volume.
Both volumes with the library stamp of Nanne Ottema (1874-1955) and a deaccession stamp on flyleaf (Tresoar, Leeuwarden). Some spots to book edge of text volume, otherwise in very good condition. Y.B. Kuiper, Buitenplaatsen in de Gouden Eeuw (2015), p. 15.
Related Subjects: