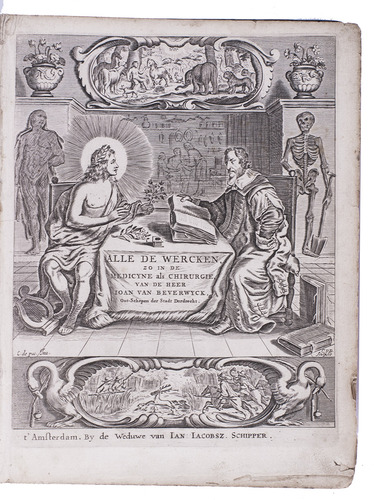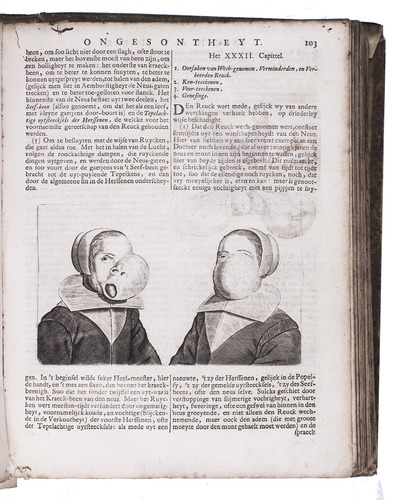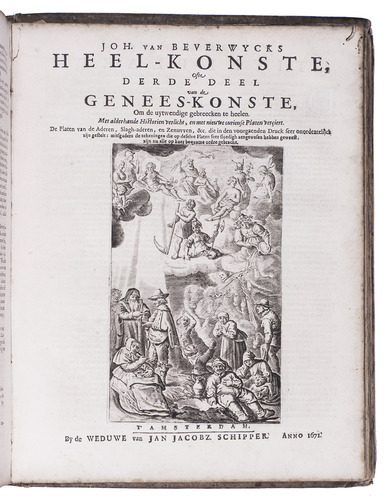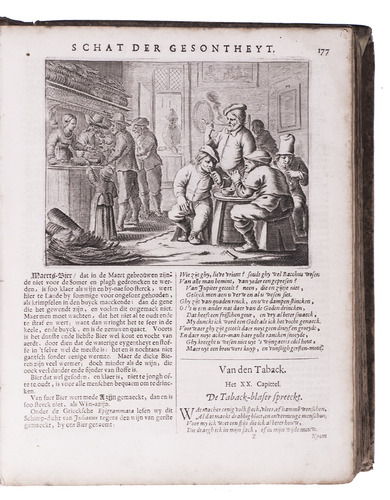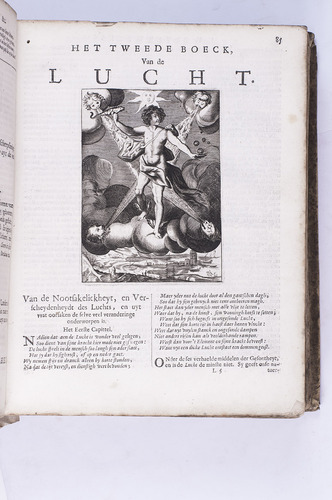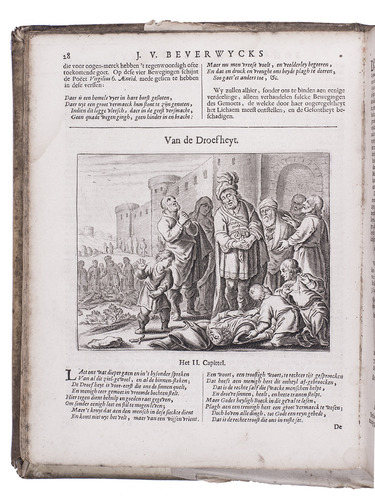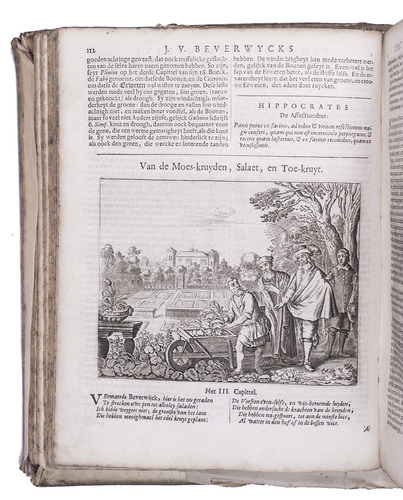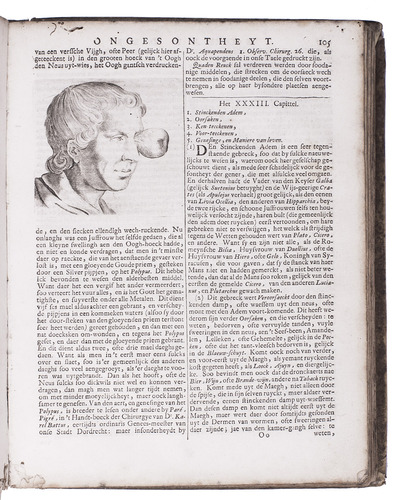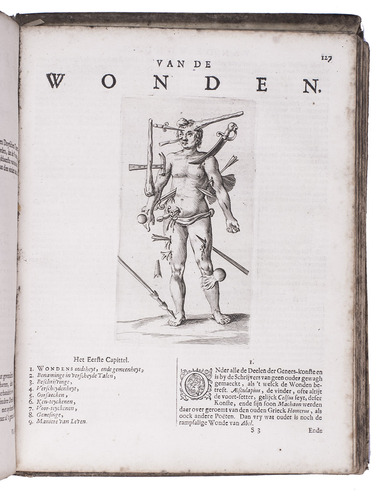 BEVERWIJCK, Johan van and Jacob CATS.
Wercken der genees-konste.
Amsterdam, (widow of) Jan Jacobsz. Schipper, 1672. 3 volumes bound as 1. 4to. With engraved frontispiece, 28 engravings in volume one, 29 engravings in volume two (including one on the title-page) and 20 engravings (including one on the title-page) plus 1 woodcut in volume three. Contemporary vellum. [18], 252; [8], 127, [1], 328, 48; [8], "278"[=276], [12] pp.
€ 1,250
Penultimate edition of the most influential medical work in the Low Countries during the 17th-century, the collected works of Johannes Van Beverwijck (1594-1647). It was very popular, partly through the inserted poems by Jacob Cats and its illustrations. The three main parts contain a general survey of the several elements of medicine, varying from medical folklore and herbal knowledge to anatomy and chirurgy. At the end of the third part "Heel-konste" letters from and to Van Beverwijck as well as some other important letters are issued. Among these are letters of Descartes on the motion of the hart, written ca. 1637-1643, to and from Anna Maria van Schurman (ca. 1640), and William Harvey. Van Beverwijck was a very well-read man and all his writings include many references to ancient and contemporary authors on the subject.
With owners' inscriptions on flyleaf and some modern underscoring and annotations in pencil. Front board and spine detached from bookblock, a few tiny wormholes, a couple tears in the foot margin, otherwise in good condition. BMN I, p. 387; Krivatsy 1191; STCN 840960328; Wellcome II, p. 159.
Related Subjects: