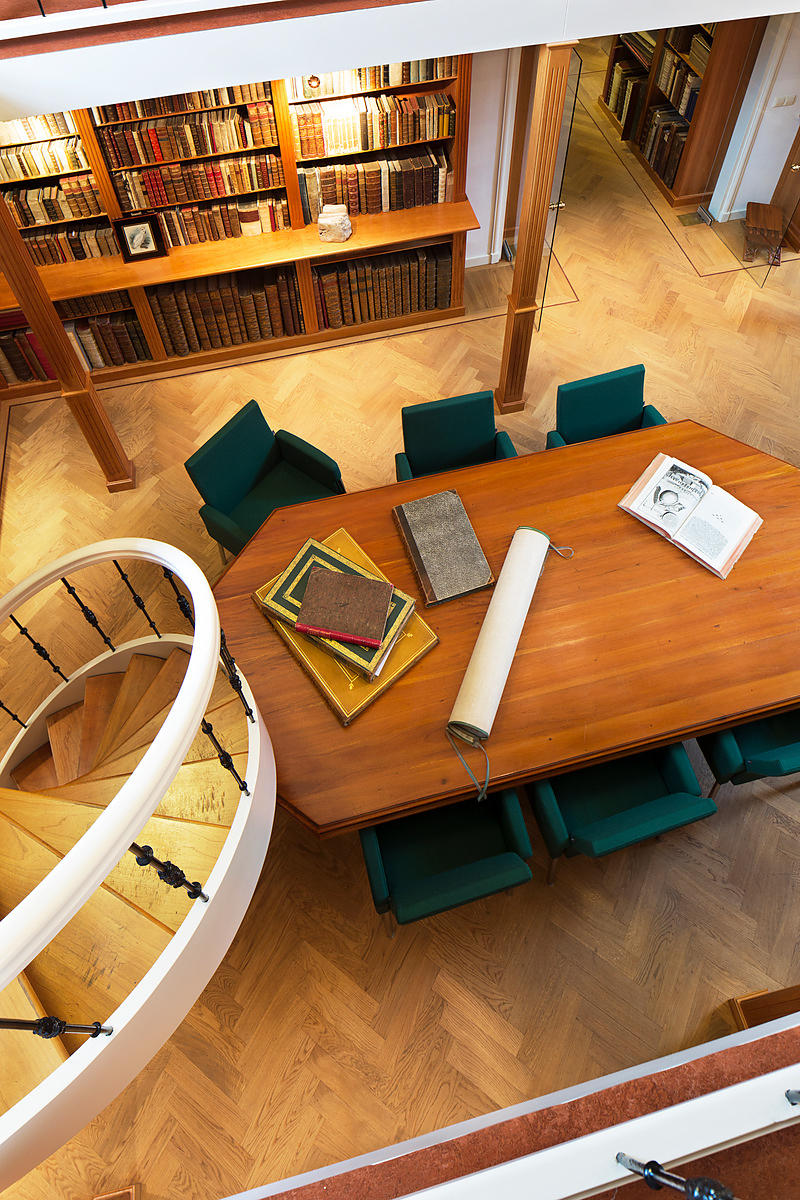 ALEXANDER DE VILLA DEI and Johannes SYNTHEN.
[Doctrinale part 1, with the commentary by Johannes Synthen]: Glosa super prima parte doctrinalis Alexandri. Per Joannem Synthen Daventriae extremo labore collecta.
Deventer, Jacobus de Breda, [between 5 April and 21 May 1490]. 4to. With only 2 initials executed: first chapter: a red R with red pen work and a red V at the beginning of Chapter 5 (damaged). Lacking 4 leaves. Binding lost except front cover: a vellum leaf from an early 15th-century rhetorical manuscript, rubricated in red. [130 (of 134)] ll.
Full description
€ 6,500