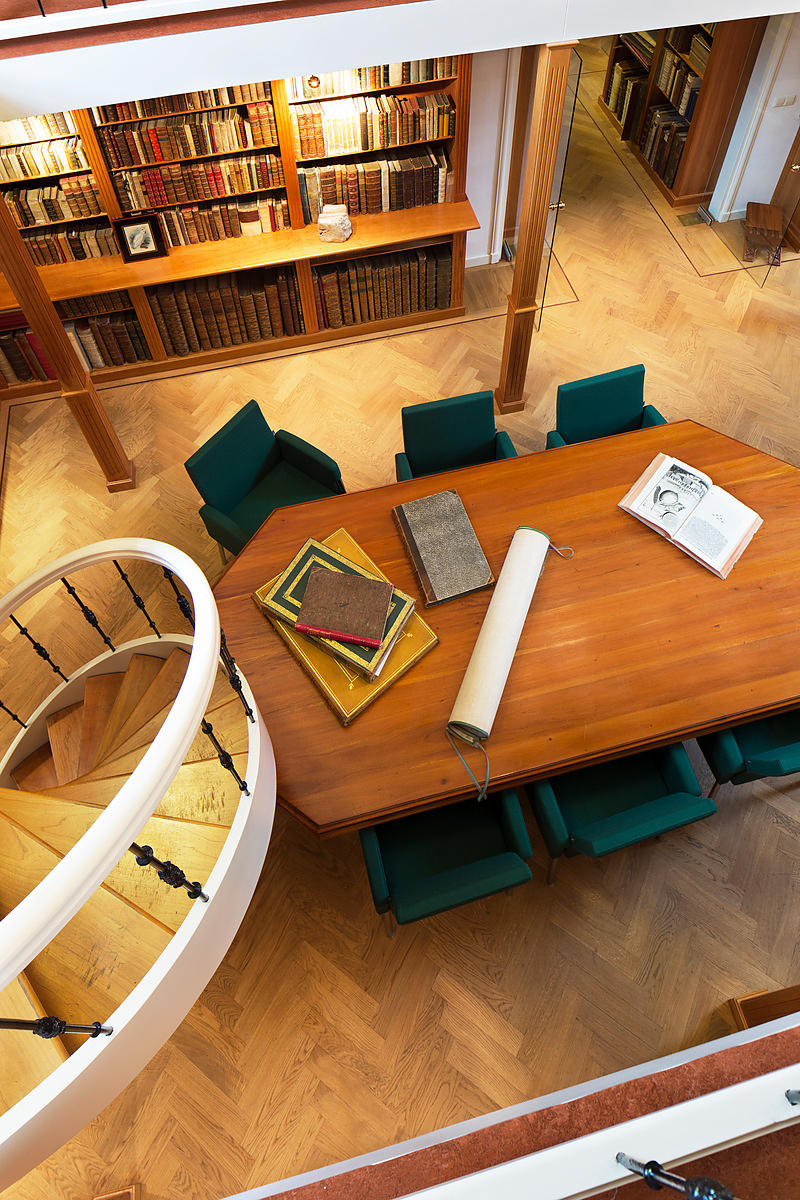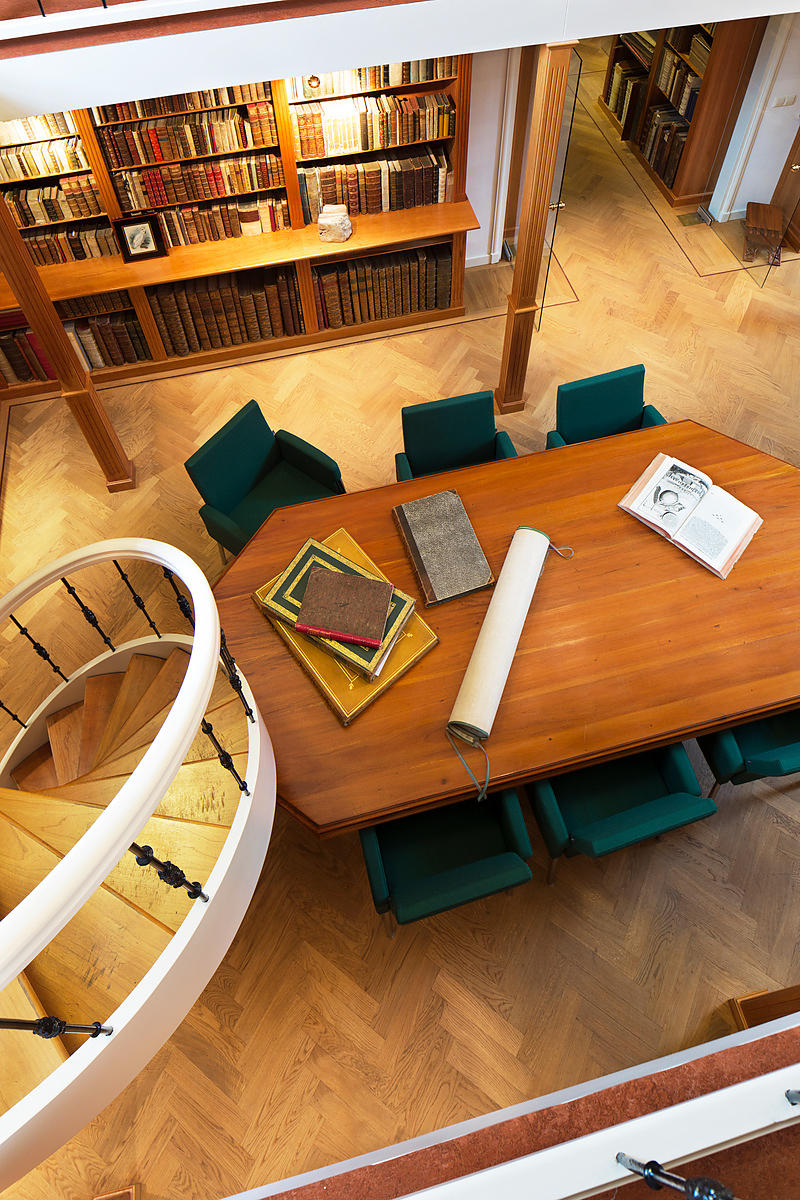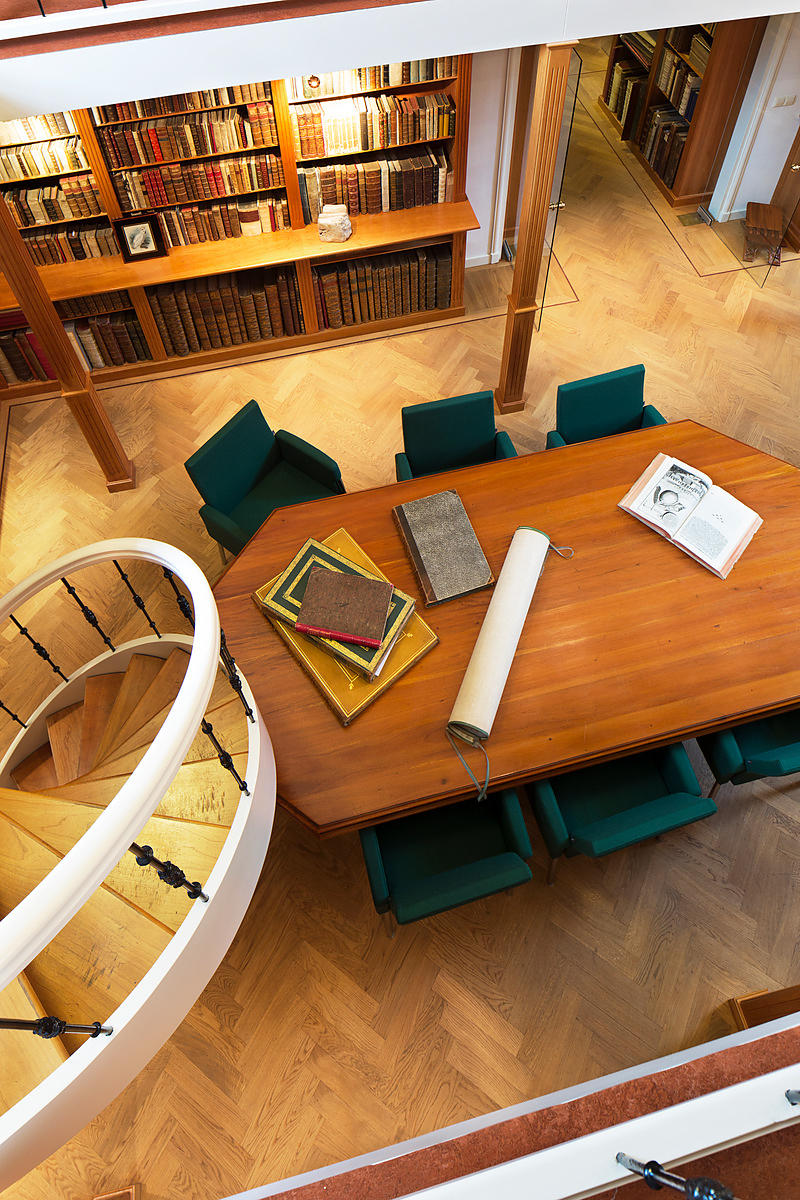 AUGUSTINE of Hippo (Saint AUGUSTINE).
De la cita d'Dio.
[Venice?, Antonio di Bartolommeo Miscomini, ca. 1477? (not after 1483)]. Folio. Printed in two columns, each 47 lines, with spaces for 3-6 line initials left blank. Early 19th-century gold-tooled calf. [1 blank], [322], [1 blank] ll.
€ 19,000
Beautiful copy with wide margins of the first edition of the first Italian translation of the most famous work of St. Augustine (354-430), his Latin De civitate Dei, the City of God, also known as De civitate Dei contra paganos (The City of God against the pagans). Written in the early 5th century, it deals with issues concerning God, martyrdom, Jews, and various Christian philosophies. Augustine wrote the treatise to explain Christianity's relationship with competing religions and philosophies, as well as with the Roman government with which it was increasingly intertwined. He wrote soon after the Visigoths sacked Rome in 410. This event left Romans in a deep state of shock, and many saw it as punishment for abandoning their Roman religion. It was in this atmosphere that Augustine set out to provide a consolation for Christians, writing that, even if the earthly rule of the empire was imperilled, it was the City of God that would ultimately triumph. This magnificent incunable is the "only well authenticated early edition" (BMC) of the Italian translation.
With some small, mostly marginal wormholes in the first few and last few quires (some restored), occasionally affecting a letter in the text, but otherwise in very good condition, with wide margins and complete with the 2 integral blank leaves, at the beginning and end, often lacking. Rebacked with the original backstrip laid down, leather on the back board scratched. A wide-margined copy of the first Italian City of God. BMC VII, 1136, V, pp. xvi-xvii, and VI, p. xv; GK 2892; Goff A-1248; Hain-Copinger 2071 & 2072; ISTC ia01248000; Proctor 6145.
Related Subjects: