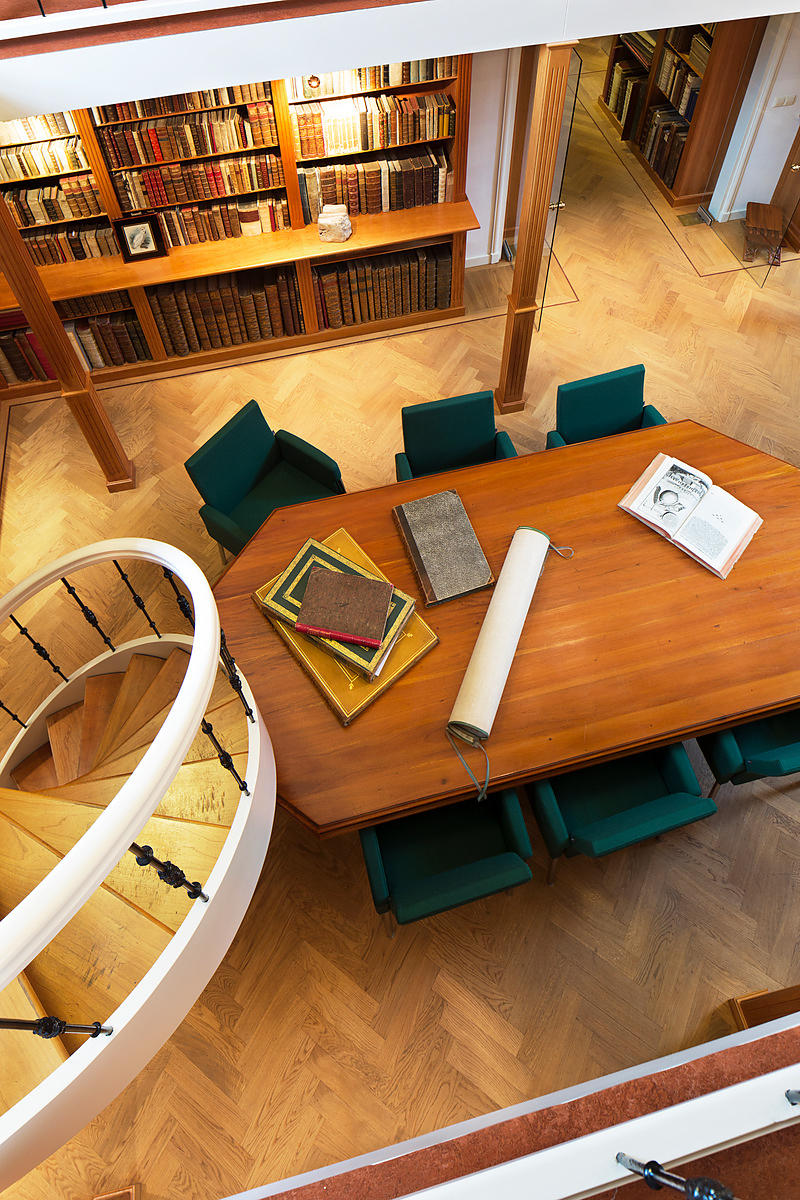 BALDERIC, Bishop of Noyon and Tournai (ed. George COLVENEER).
Chronicon Cameracense et Atrebatense, sive historia utrisque ecclesiae, III libris, ab hinc DC sere annis conscripta. Nunc primum in luce edita, & notis illustrata.
Douai, Jean Bogard, 1615. 8vo. With Bogard's engraved device on the title-page, 1 large folding engraved game board, and 2 large folding letterpress rectangular game boards, each of the letterpress ones with the same 4 small engravings in the centre (representing the sides of 3 cubic vowel dice and 1 tetrahedronal consonant die) and explanatory text on the backs, the same 4 engravings of dice in the text along with 3 small engravings of seals (plus 4 repeats). 17th-century vellum.
Full description
€ 7,000