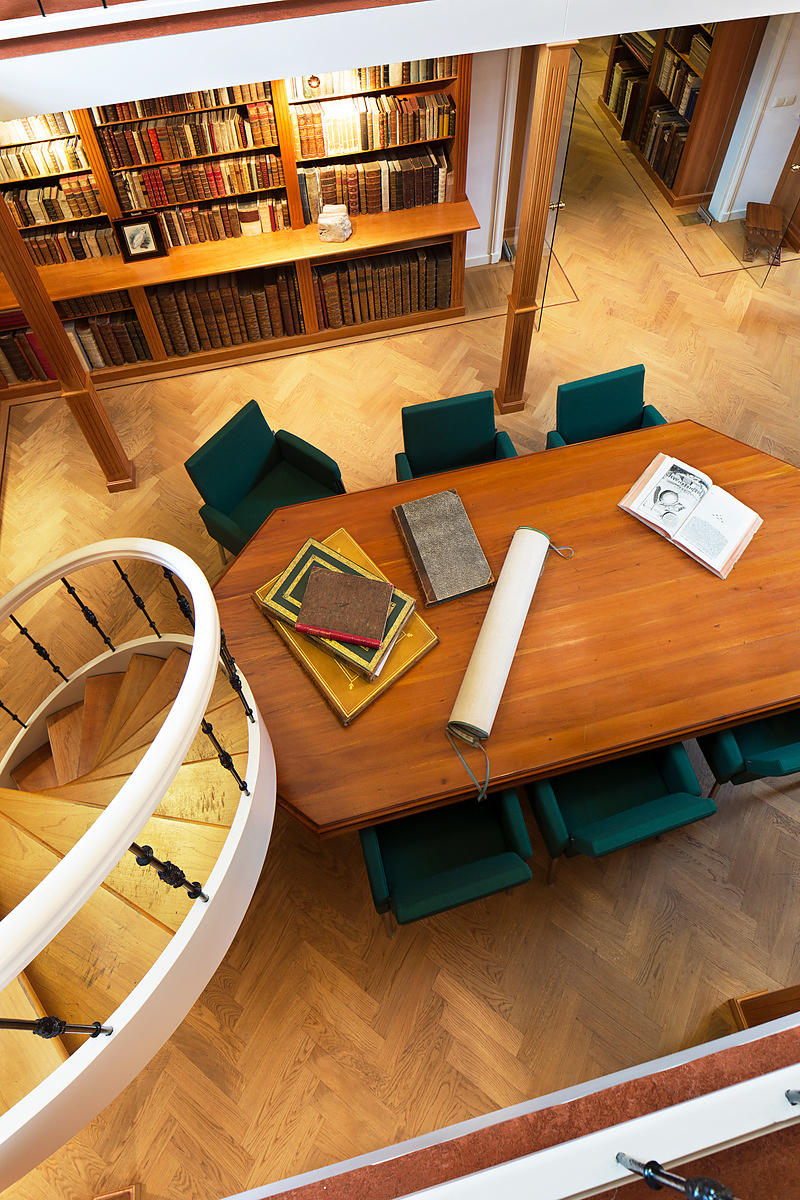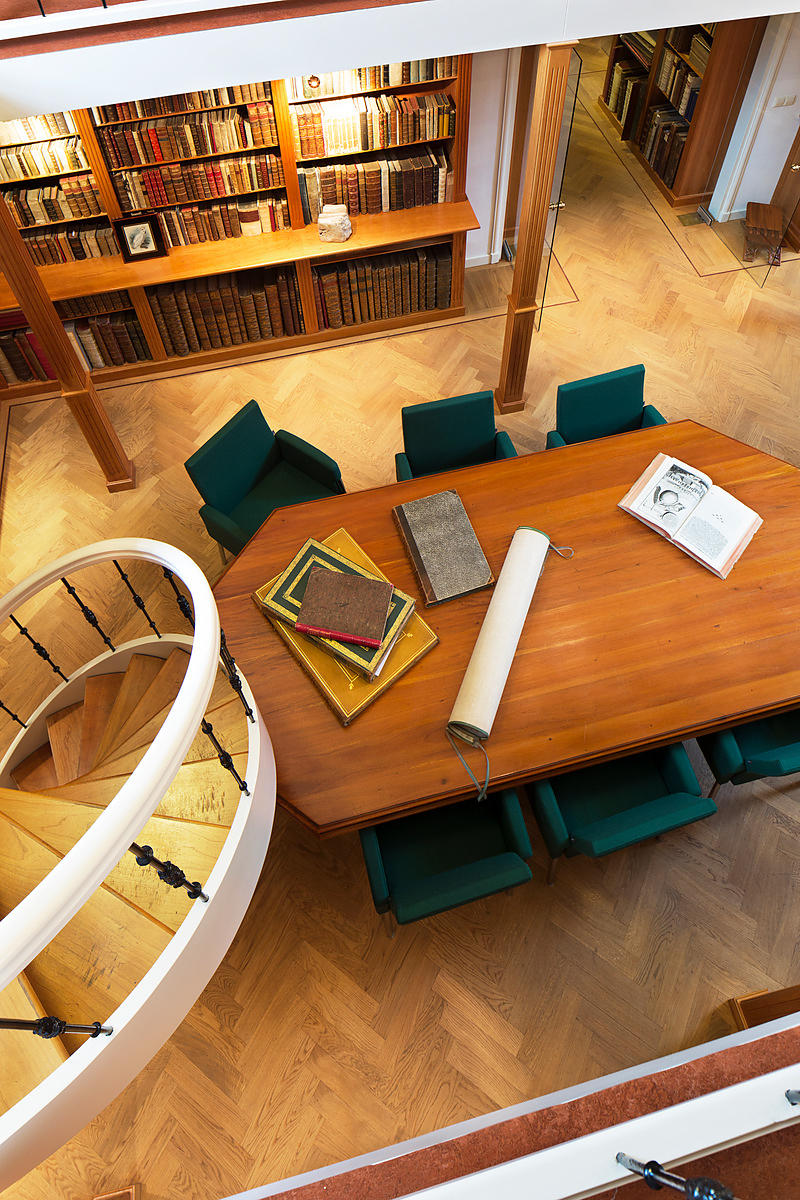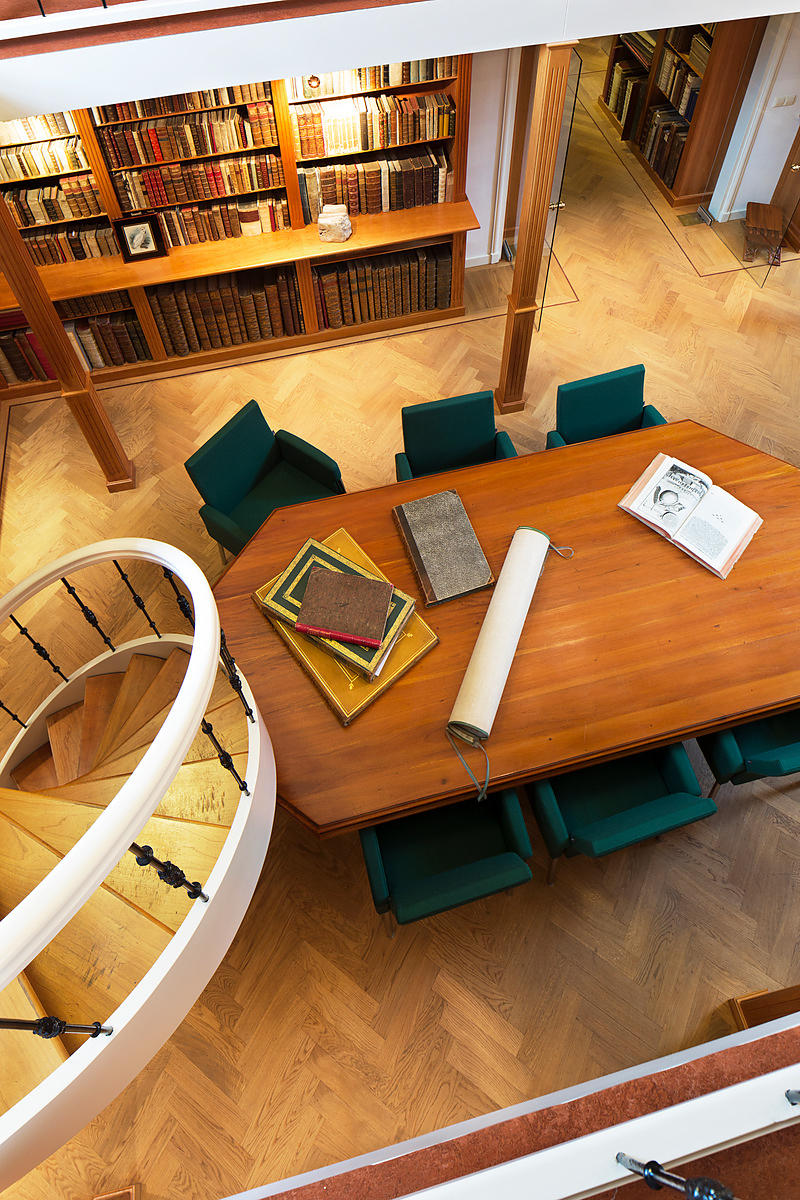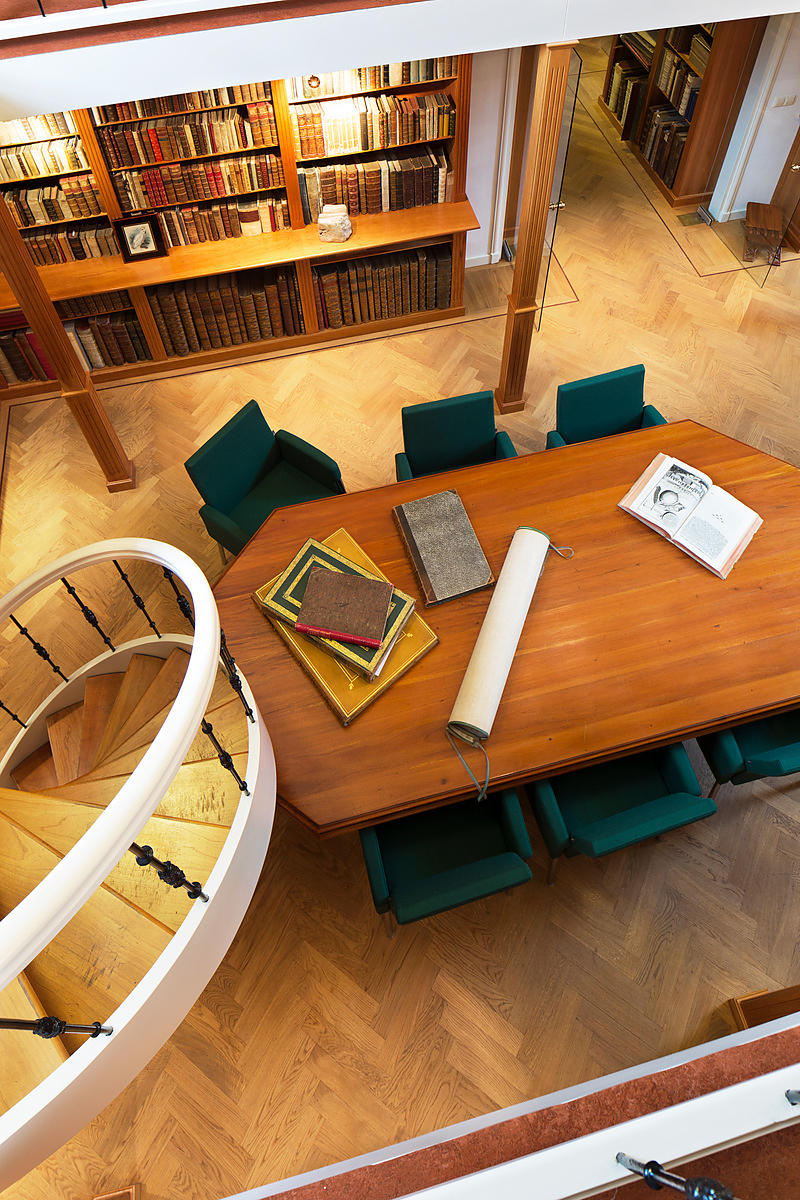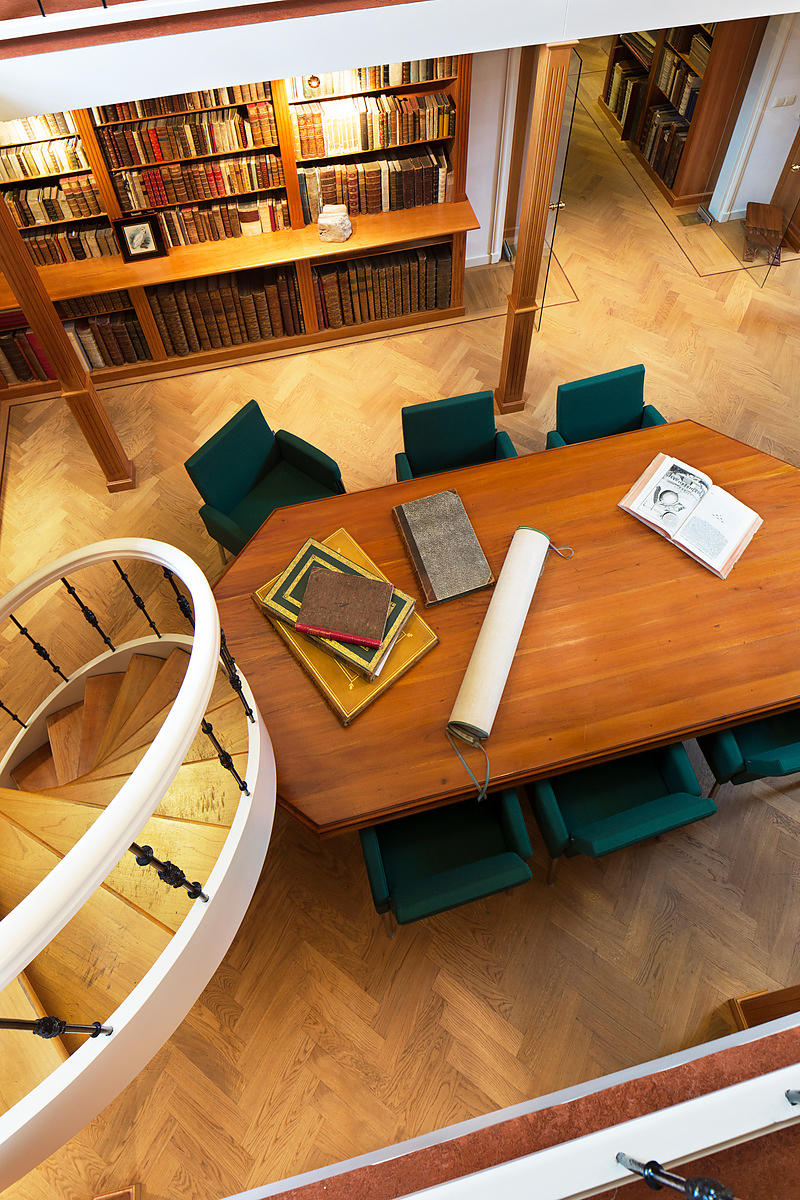 LEEUWEN, Engelhard August Baron van.
Plans des neu herrauss gegebene Exercittii nach den dermahligen Kayserl: Königl: kriegs Fuss Volck eingerichtet. Herausgegeben im Jahr 1765. Zugehörig Titl. Herrn Obrist Wacht M[ei]st[er] Baron v[on]: Engelhard.
Austria, 1769[?]. Oblong 4to (18.5 x 23 cm). With title and the explanation of the key letters used in the plans written in red, the key to the colour coding in the troop formations in 8 colours, and 49 (of 55) numbered colour-coded plans of infantry exercises. Each text leaf and each plan (except no. 26) in a frame of rules, nos. 2-35 in red, the rest in black. Plans 1, 24, 32, 33, 42, and 46 have been torn out, in 2 cases leaving a small piece of the drawing. Contemporary mottled tanned sheepskin, gold-tooled spine. [3], 16 ll. plus 49 (of 55) numbered plans.
€ 5,000
Fascinating and graphically rich military manuscript in German with 49 colour-coded plans of infantry exercises for the Imperial Royal Austrian army, based on the manual Militaire Regulament für gesammte Kaiserl. Königliche Cavalerie-Regimenter in Betreff des Exercitii zu Pferd und zu Fuss (published by Trattner in 1765 with only 9 engraved plates). The present plans can be considered a companion to Trattner's publication, containing instructions for the placement, positions and exercises of the various regiments, battalions and companies of the army: the first and second grenadier company, "Leib-Compagnie" and the companies of "Knor Senior", Wappler, Neumüller, Dichtelt, Major Engelhard, etc. This Major Engelhard is clearly the Obrist-Wachtmeister Baron von Engelhard, named on the title-page, for whom the present manuscript was produced. Engelhard August Baron van Leeuwen (Ingolstadt 1710-? ca. 1795) was named Obrist-Wachtmeister in 1751 and General-Major in 1766, when he joined the Austrian General Staff. He retired in 1793 and must have died soon after.
With 6 plans torn out (1, 24, 32, 33, 42 and 46) and the border at the foot of plan 38 torn off (not affecting the plan), but otherwise in good condition. Binding rubbed, spine damaged and restored (most of the gold lost). Remarkable colour formation plans for infantry exercises in the Imperial army.
Related Subjects: