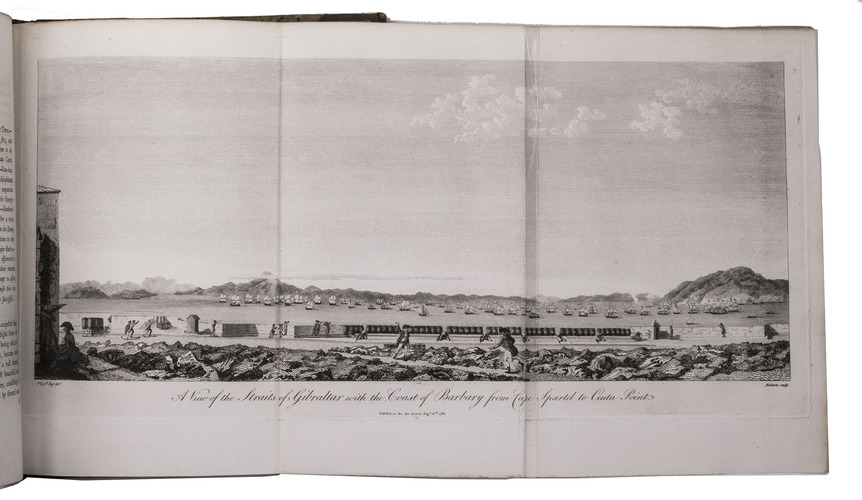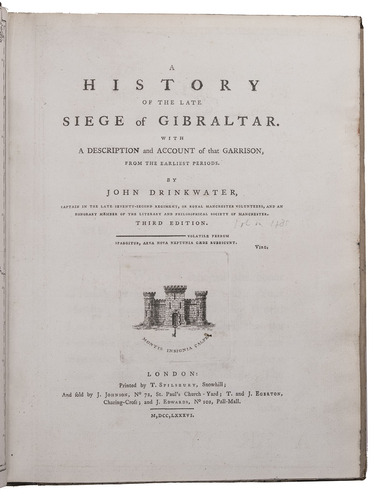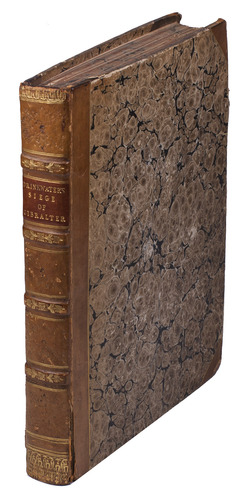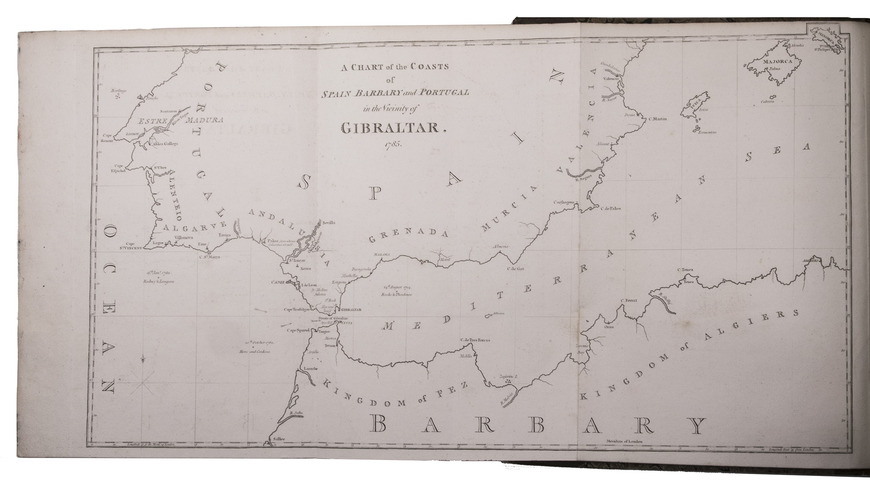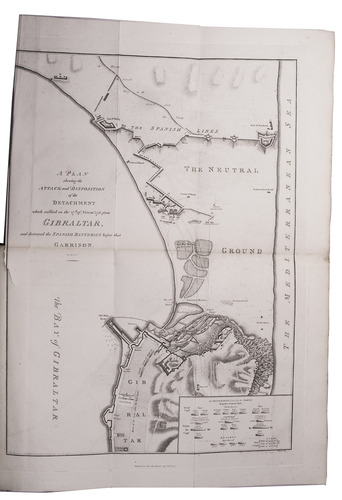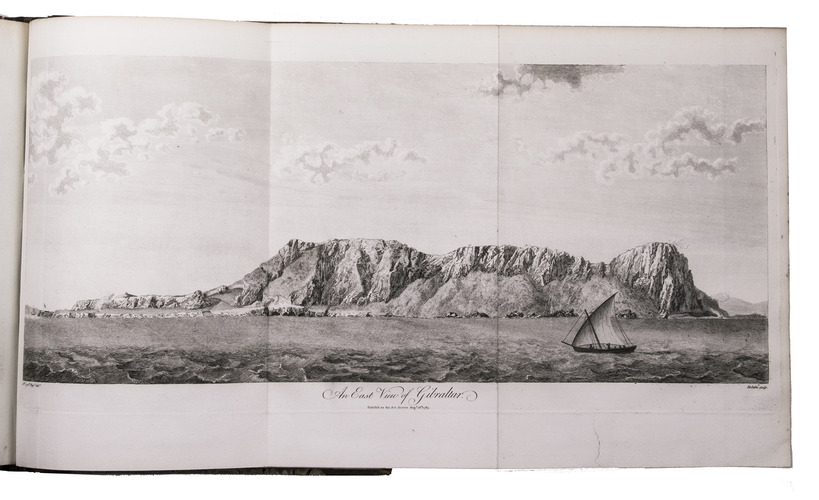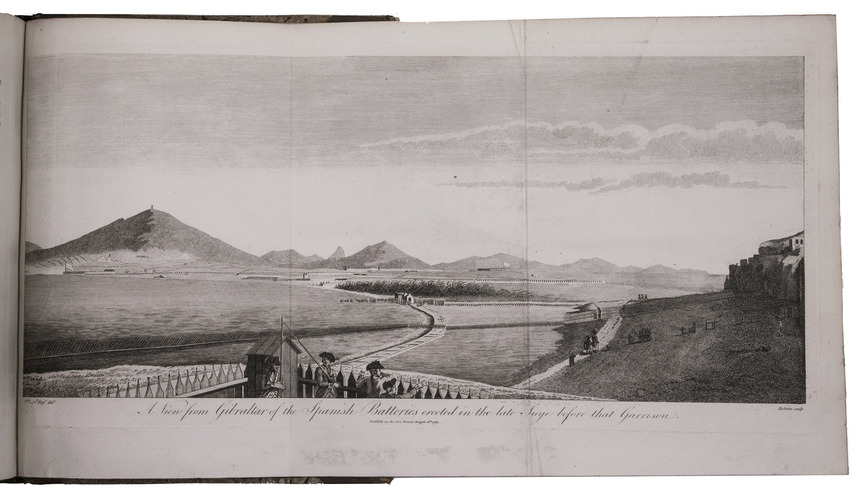 DRINKWATER BETHUNE, John.
A history of the late Siege of Gibraltar. With a description and account of that garrison, from the earliest periods. ... Third edition.
London, T. Spilsbury, 1786. 4to. With an engraved device on title-page, 4 folding engraved maps and 6 folding engraved views. Contemporary half calf, gold-tooled spine. XXIV, 356 pp.
€ 1,250
Third edition of a detailed account of the Great Siege of Gibraltar (1779-1783), one of the longest sieges in history, by the English army officer and military historian John Drinkwater Bethune (1762-1844). When he was 15, Drinkwater joined the 72nd Regiment of Foot in Manchester and was stationed in Gibraltar, which had been in British hands since 1704. In June 1779, Gibraltar was besieged by Spanish forces, later reinforced by the French. During the entire siege, Drinkwater kept a detailed diary and based the present work on it: "The following history ... is compiled from observations daily noted down upon the spot, for my own satisfaction and improvement; assisted by the information and remarks of several respectable characters, who also were eye-witnesses ..." (preface). The preface is followed by a list of subscribers and a table of contents. The main text is divided into 8 chapters, covering Gibraltar's history, the garrison, the first blockades, sieges and bombardments, evacuations, British strategies, etc. The work closes with an appendix, listing casualties, expenditure of ammunition, provisions, and the sums of prize-money. The engraved plates include maps of Gibraltar, ground and battle plans and coastal views.
With the bookplate of Georg Ortenburg and the armorial bookplate of Sir Thomas Beauchamp-Proctor, 2nd Baronet (1756-1827), on paste-down. Small piece torn off in the foot margin of page 343/344. Binding rubbed, hinges slightly damaged. Internally in very good condition, with only a few faint stains. ESTC T151999; cf. NMM V, 1413 (fourth edition); not in Adams & Waters; JCB MH.
Related Subjects: