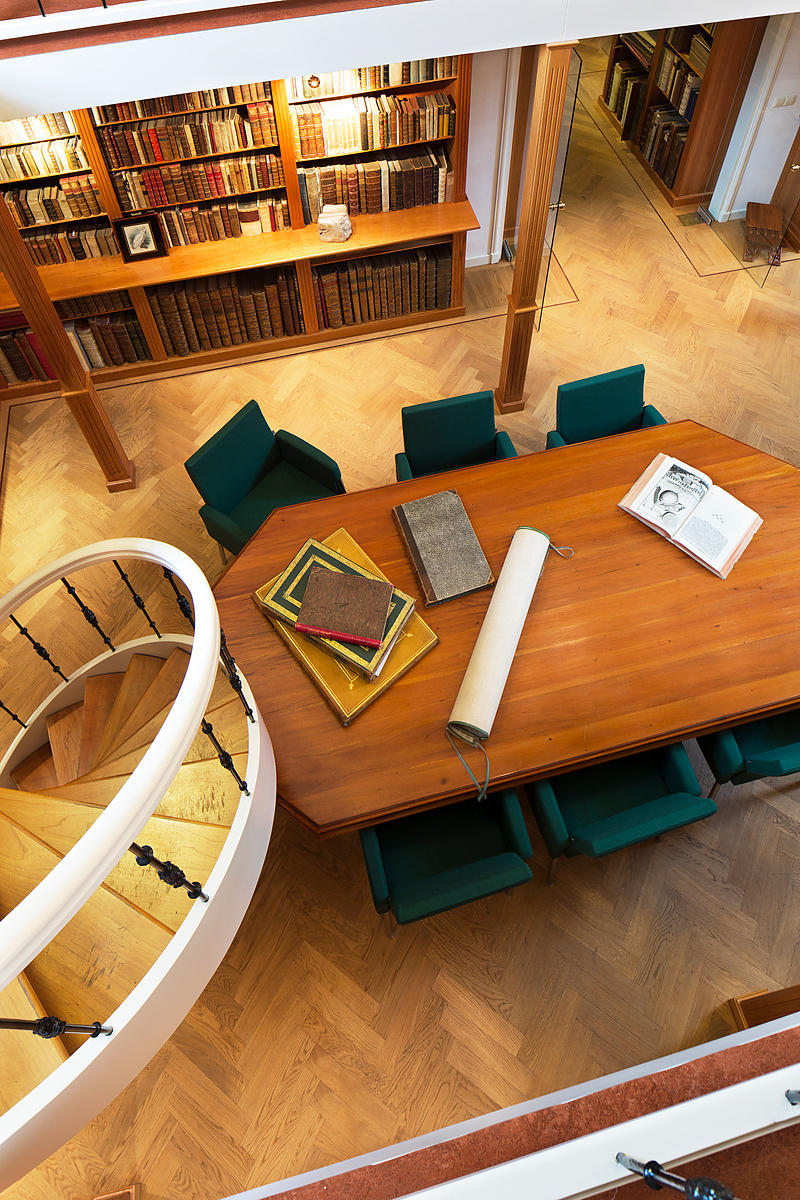 VIMERCATO, Giovanni Battista.
Dialogo de gli Horologi Solari ... Nel quale con ragioni specolative, e pratiche facilmente s'insegna il modo di fabricar tutte le sorti di horologi. Novamente ristampo con le sue figure ... & con un agiunta di un horologio da servirsene al lume della luna.
Padua, [after the Venice edition by Giolito, 1585], 1672. 4to. With a large woodcut publisher's device on the title-page, 3 large folding woodcut plates, more than 30 woodcuts in the text, nearly all full-page, and numerous woodcut decorations. 18th-century stiff plain wrappers.
Full description
€ 2,500