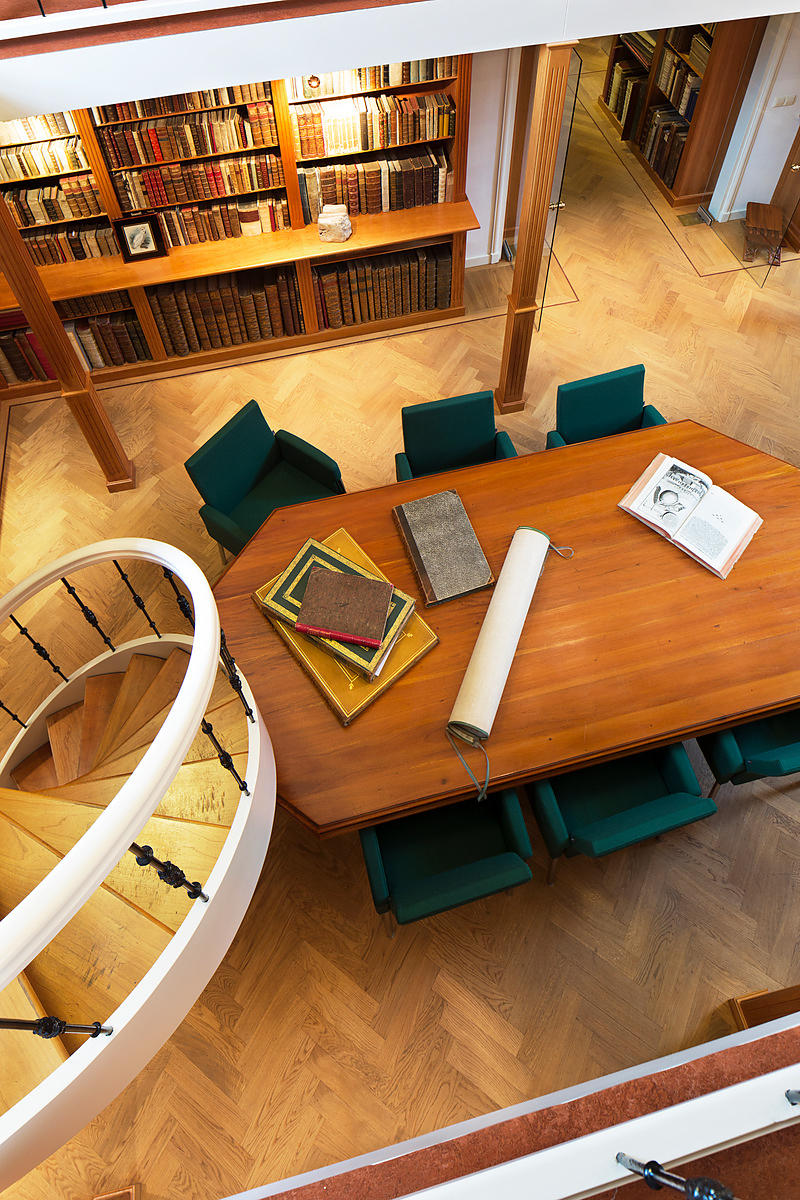 BEDA VENERABILIS (The Venerable BEDE).
Ecclesiasticae historiae gentis Anglorum libri quinque diligenti studio à mendis, quibus hactenus scatebant, vindicati.
Including:
BEDA VENERABILIS.
Epitome sive breviarium totius praecedentis historiae Anglorum ...
Antwerp, Joannes de Grave (Gravius), 1550. Folio. With De Grave's woodcut armorial device on title-page (repeated on the otherwise blank final leaf) and 30 woodcut decorated initials. Contemporary blind-tooled calf, each board with a double border made from a roll with 4 heads in profile, not labelled but showing Martin Luther, Philipp Melanchthon, Desiderius Erasmus and apparently the Holy Roman Emperor Charles V rather than the more common Jan Hus, each in an oval wreath and separated by foliage (bilaterally symmetrical both vertically and horizontally). With a ca. 1680 endleaf and early 19th-century spine labels and marbled paste-downs.
Full description
€ 4,000