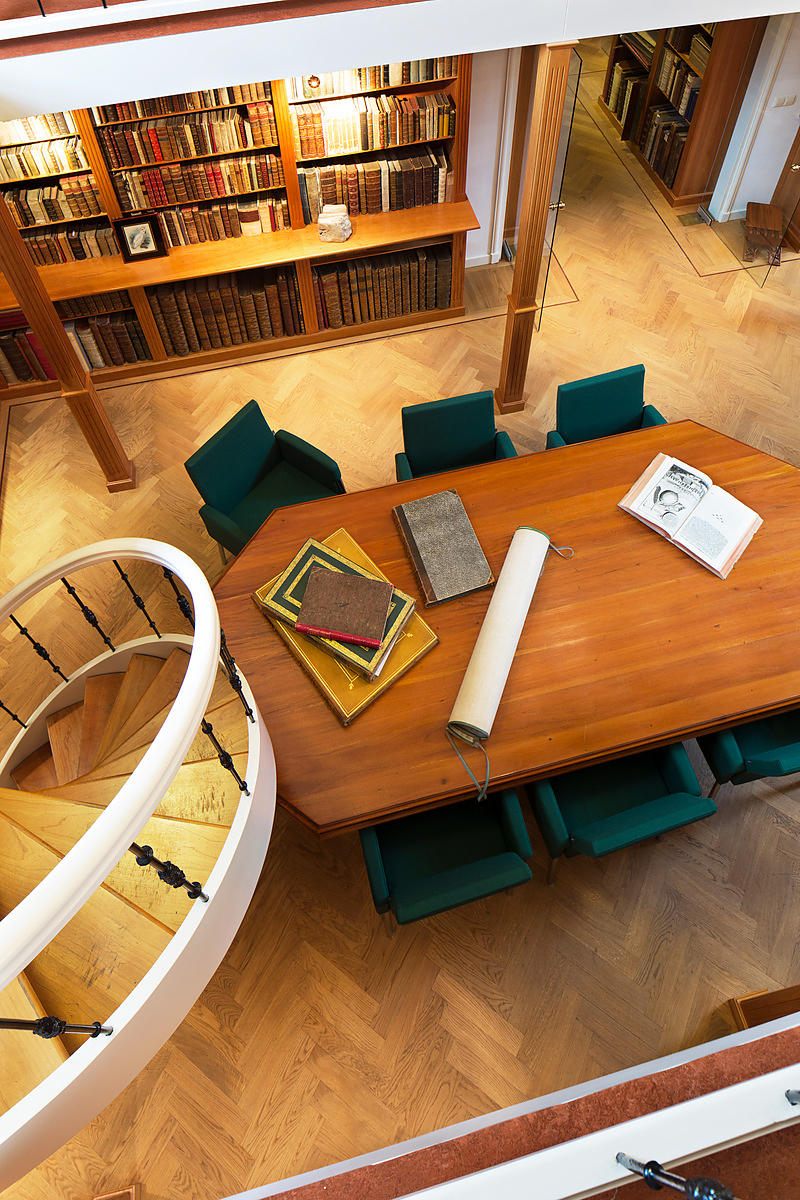 [ARCTIC BLUE BOOKS].
Report of the committee appointed by the lords commissioners of the admiralty to inquire into and report on the recent Arctic expeditions in search of Sir John Franklin; ...
Including:

-Additional papers relative to the Arctic expedition under the orders of Captain Austin and Mr. William Penny.
-Further correspondence and proceedings connected with the Arctic expedition.
London, George Edward Eyre and William Spottiswoode, 1852. With 19 lithographed maps (including 9 folding), some with some details in red, Polar map chromolithographed.
With:

(2)
Report from the select committee on Arctic expedition; together with the proceedings of the committee, minutes of evidence, and appendix.[London], 1855. With a folding lithographed map, partly coloured.
(3)
Further papers relative to the recent Arctic expeditions in search of Sir. J. Franklin, and the crews of Her Majesty's ships "Eurebus" and "Terror;" including the reports of Dr. Kane and Messrs. Anderson and Stewart.London, Harrison and sons, 1856. With two lithographed maps (one partly coloured).
5 volumes. Folio. Ad 1 bound in modern half sheepskin, gold-tooled spine, with the original publisher's blue printed paper wrappers bound in. Ad 2 and 3: red half cloth.
Full description
€ 45,000