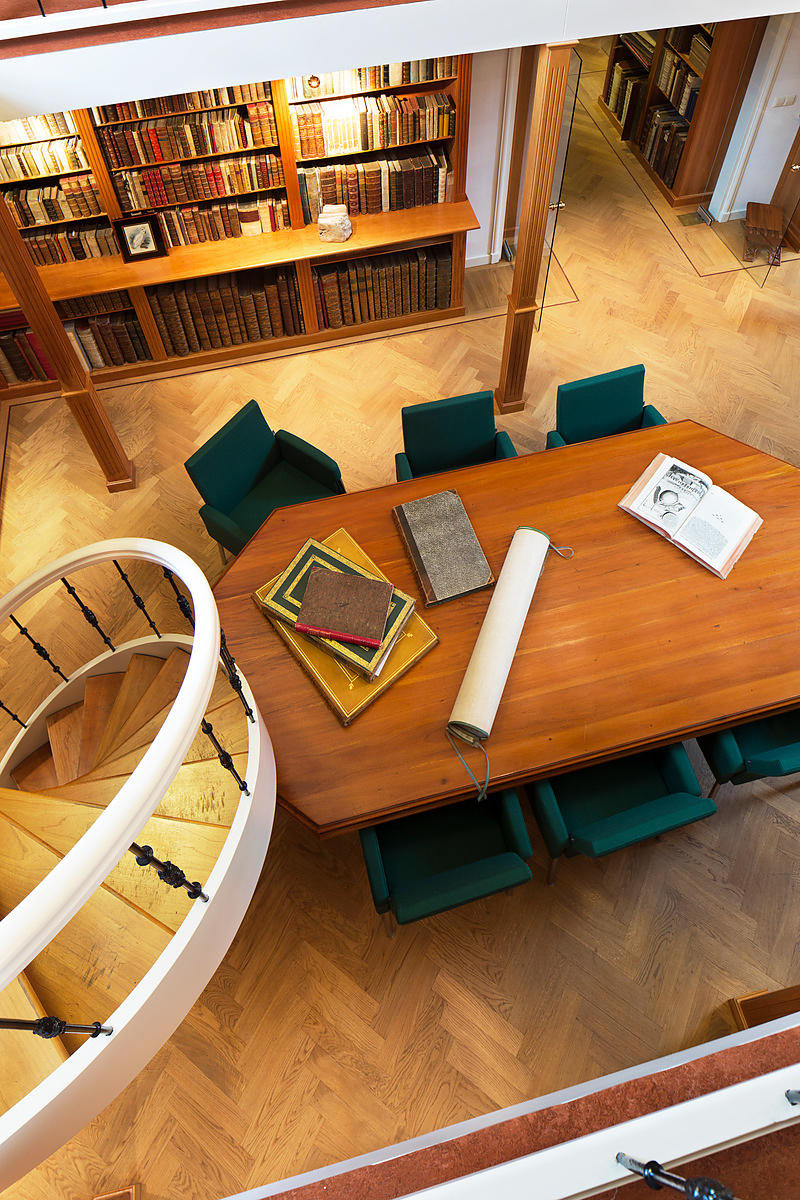 BRUTEL DE LA RIVIÈRE, Carel Johan Emerentius.
Atlas voor de meet- en natuurkunde, omvattende ruim 700 afbeeldingen, met een korte verklaring.
Leiden, A.W. Sijthoff, [ca. 1870]. 2 volumes. Oblong folio. With almost 750 figures on 15 steel engraved plates (1 partly printed in colour), depicting instruments and geometrical figures. Original publisher's gold- and blind-blocked dark green cloth.
Full description
€ 950