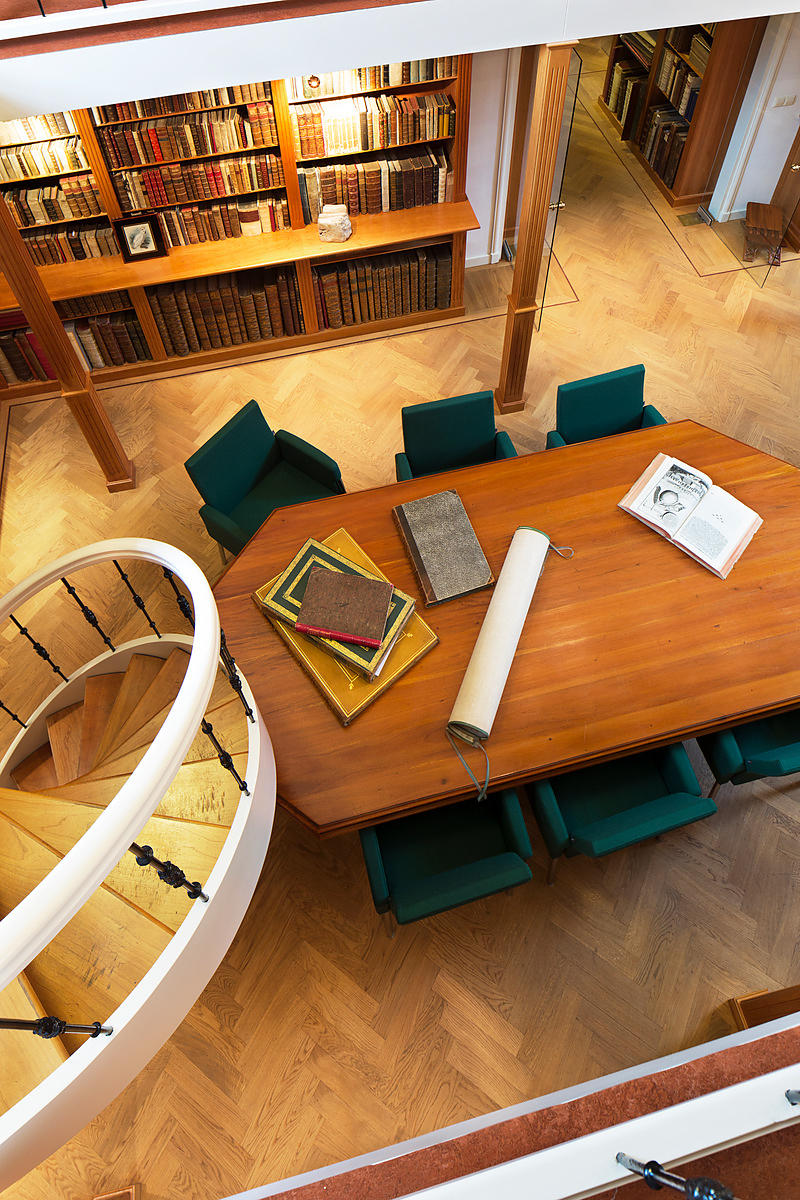 SPILBERGEN, Joris van and Jacob Le MAIRE.
Speculum Orientalis Occidentalisque Indiae navigationum; quarum una Georgii à Spilbergen classis cum potestate Praefecti, altera Jacobi le Maire auspiciis imperioque directa, annis 1614, 15, 16, 17, 18. Exhibens novi in Mare Australe transitus, ...
Leiden, Niclaes van Geelkerck for Jodocus Hondius, 1619. Oblong 4to (19 x 25 cm). With a large engraving on title-page, and 25 numbered engraved plates with maps and views: 2 large folding (a map of the world and a map of the East Indian archipelago), 5 double-page (mostly bound as fold-outs) and 18 full-page, several with insets. Blind-tooled pigskin (ca. 1700? but probably the book's first binding), in a panel design with 2 large rolls, rebacked.
Full description
€ 32,500