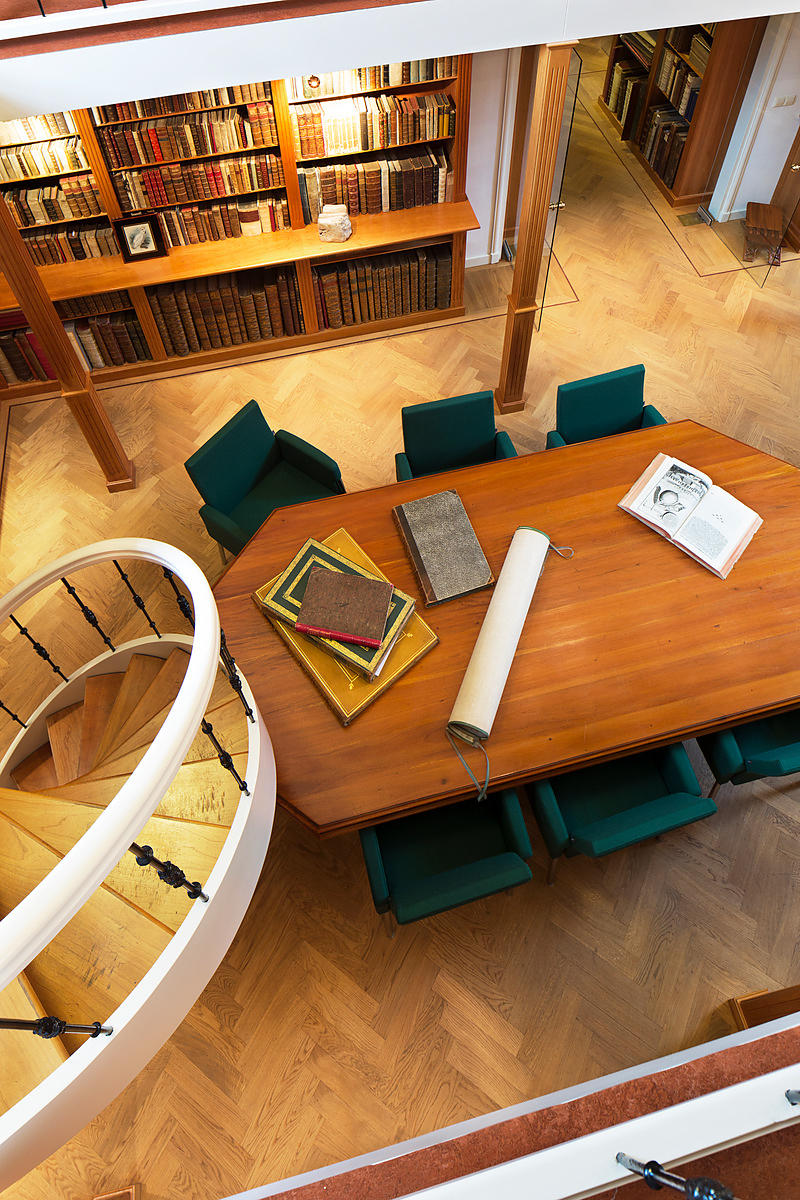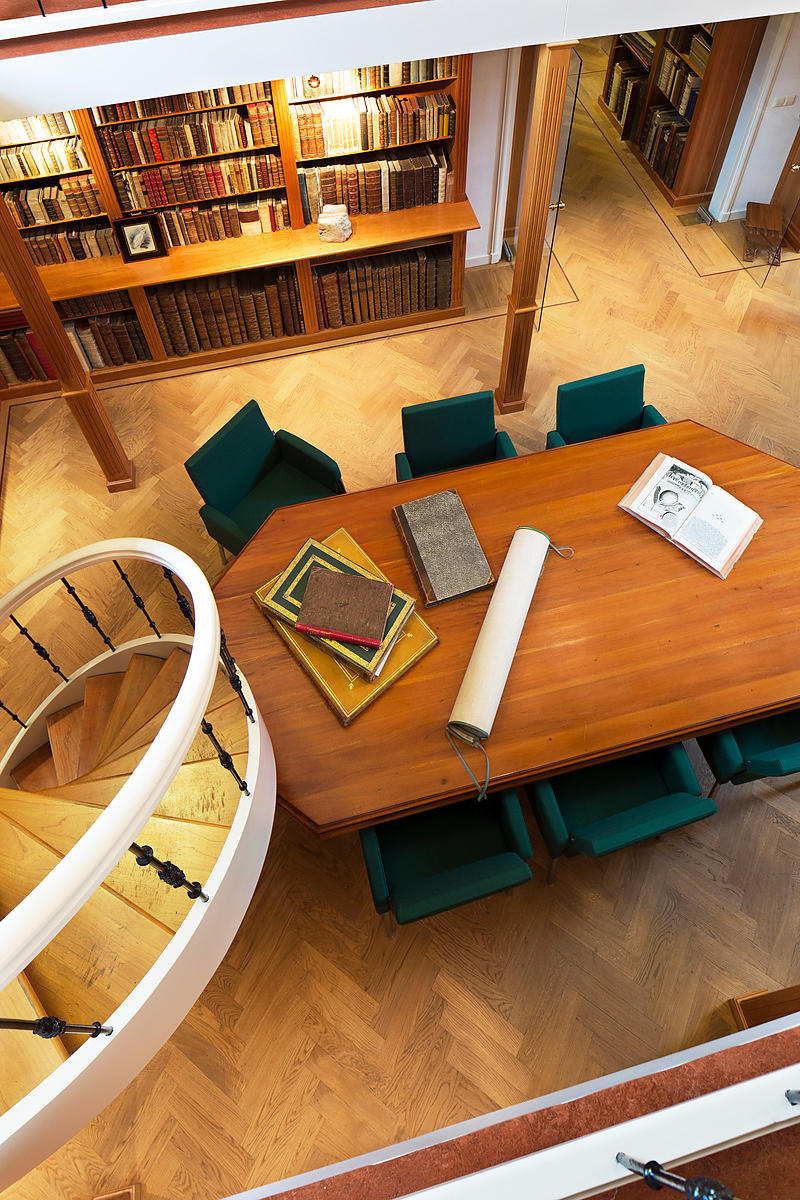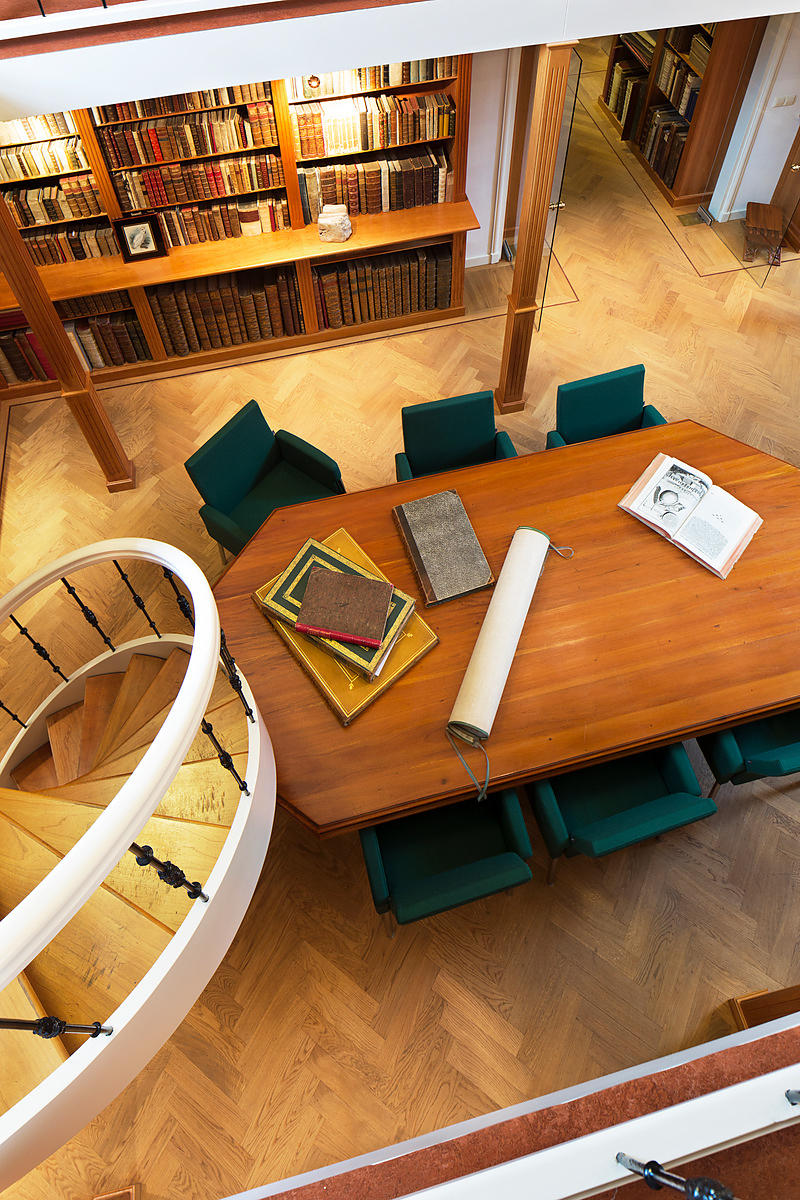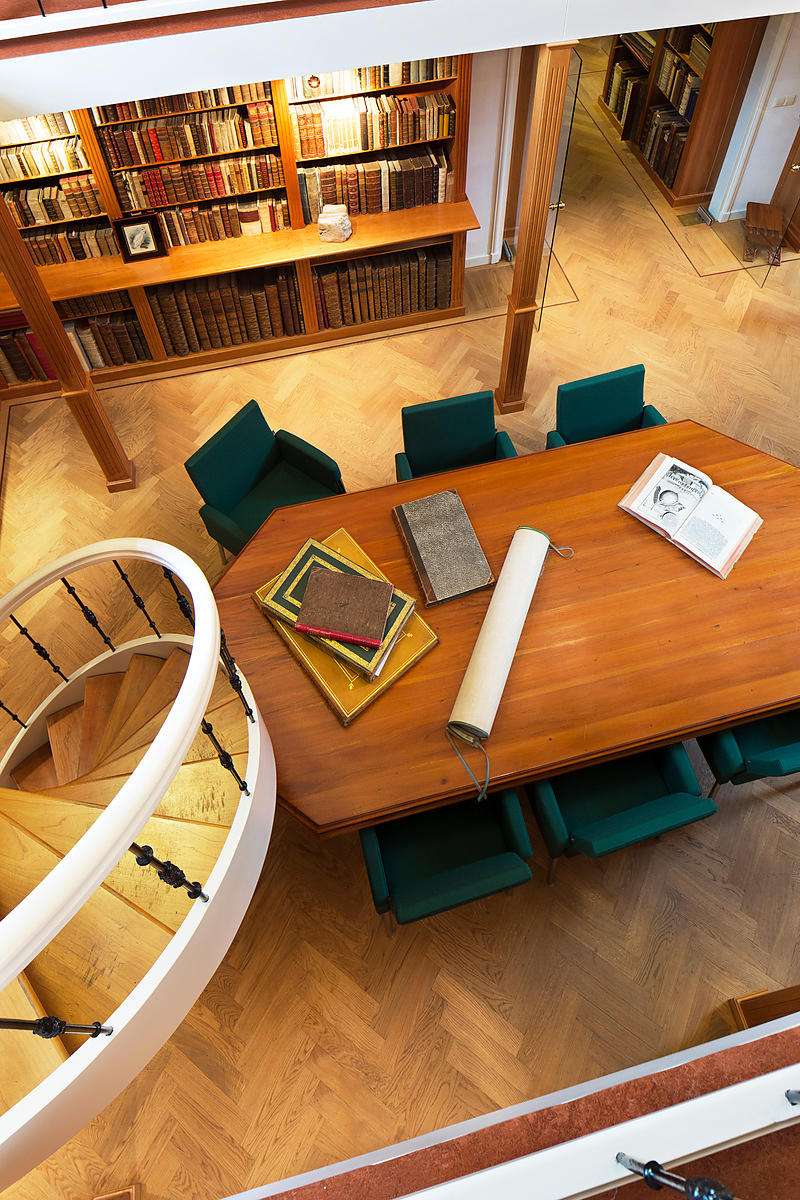 [KERSTEMAN, Petrus Lievens].
De vermakelyke avanturesse, of de dienstmaagd van fortuin. Vervattende hare zonderlinge levensgevallen, ontelbare wederwaardigheden en rampen; zeltzame ontmoetingen, en koddige vryagien; deszelfs driejarige dienst als lakye, gevangenneming op de Moorsche kusten, en hare slavernye in Asia by de Arabieren.Amsterdam, Steven van Esveldt, 1754. 8vo. With engraved frontispiece. Contemporary mottled half calf, gold-tooled spine, later endpapers.
€ 3,500
Very rare first edition of a Dutch picaresque novel telling the story of the girl Janneton, who was born in Brussels and moved with her parents to Amsterdam when she was 9. When she was around 16 she made plans to leave town with her lover, Charles, after being frequently beaten by her father. Unsurprisingly her father didn't agree and put her away in a monastery. After several months she fled the monastery with her lover only to be raided by bandits, and Charles was killed. Janneton ended up on her own, travelled through Europe and eventually reached Cartagena, Spain, where she took a ship back to the Netherlands. During her voyage the ship got caught in a storm and ended up in front of the north African coast where it was captured by African pirates. Janneton was soon sold to an Arabic slave trader, with whom she got along very well. They travelled together through Africa and Asia, before ending up on his estate in Arabia. Eventually she managed to get back her freedom and travelled back to the Netherlands, where found Charles still alive.With the bookplate of the Flemish poet Victor Alexis dela Montagne (1854-1915). Lacking the publisher's advertisement, but otherwise complete and in good condition, with only some minor water stains to the first few leaves and some marginal defects. Binding slightly rubbed along the extremities, but otherwise in very good condition.
Buisman 1042; Horst, "De letterkundige werkzaamheid van Petrus Lievens Kersteman" in: Het boek XXVIII, pp. 81-88, no. II; STCN (3 copies); Waller 924.
Related Subjects: