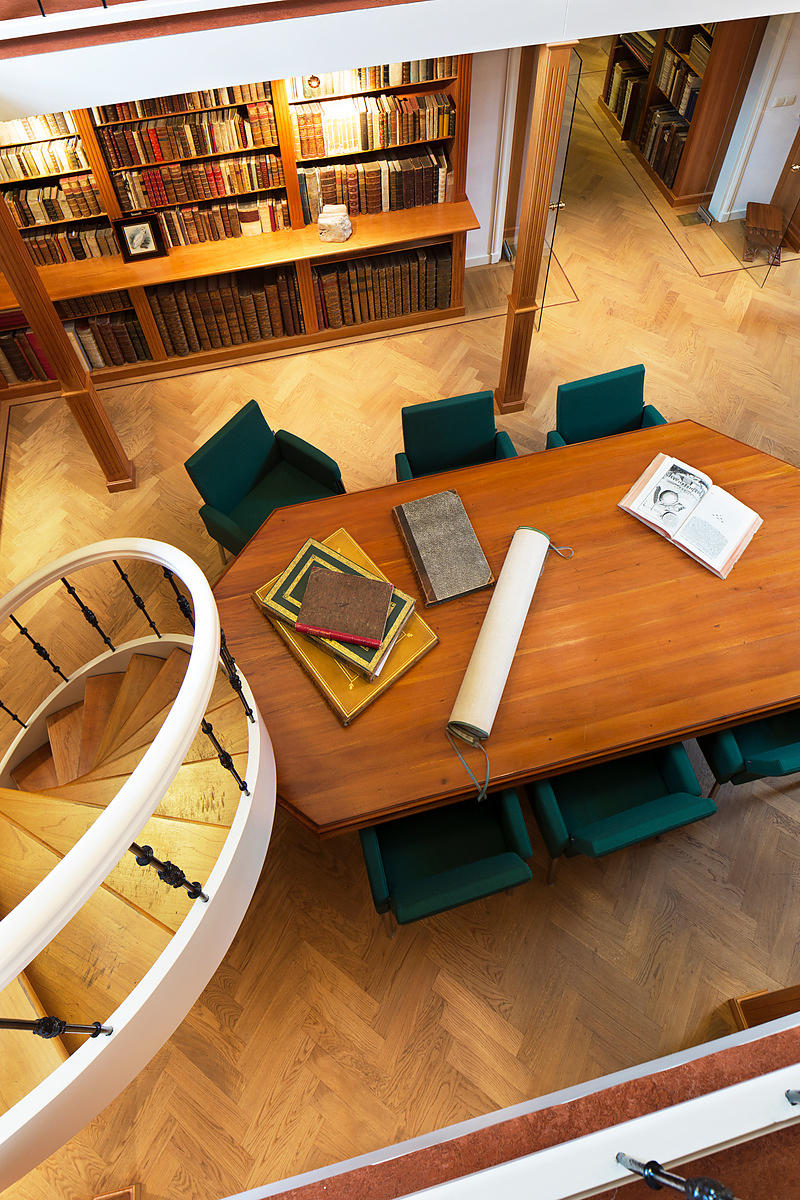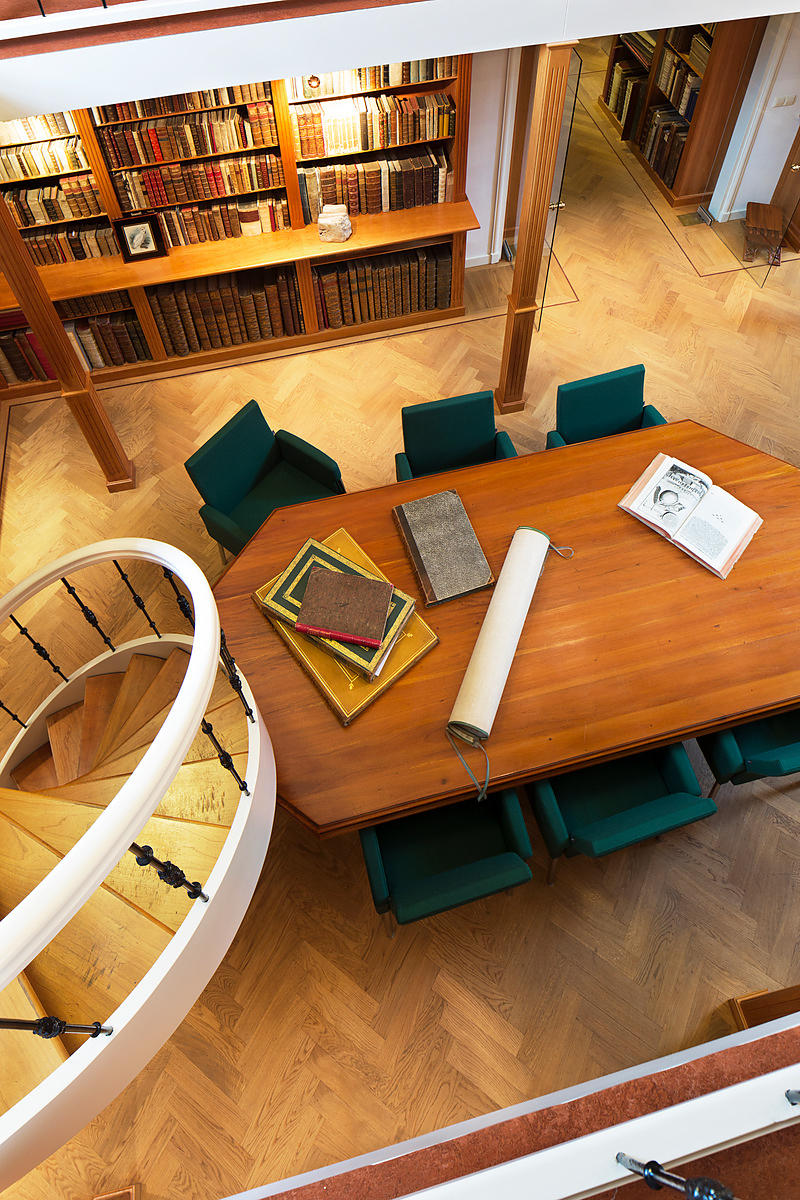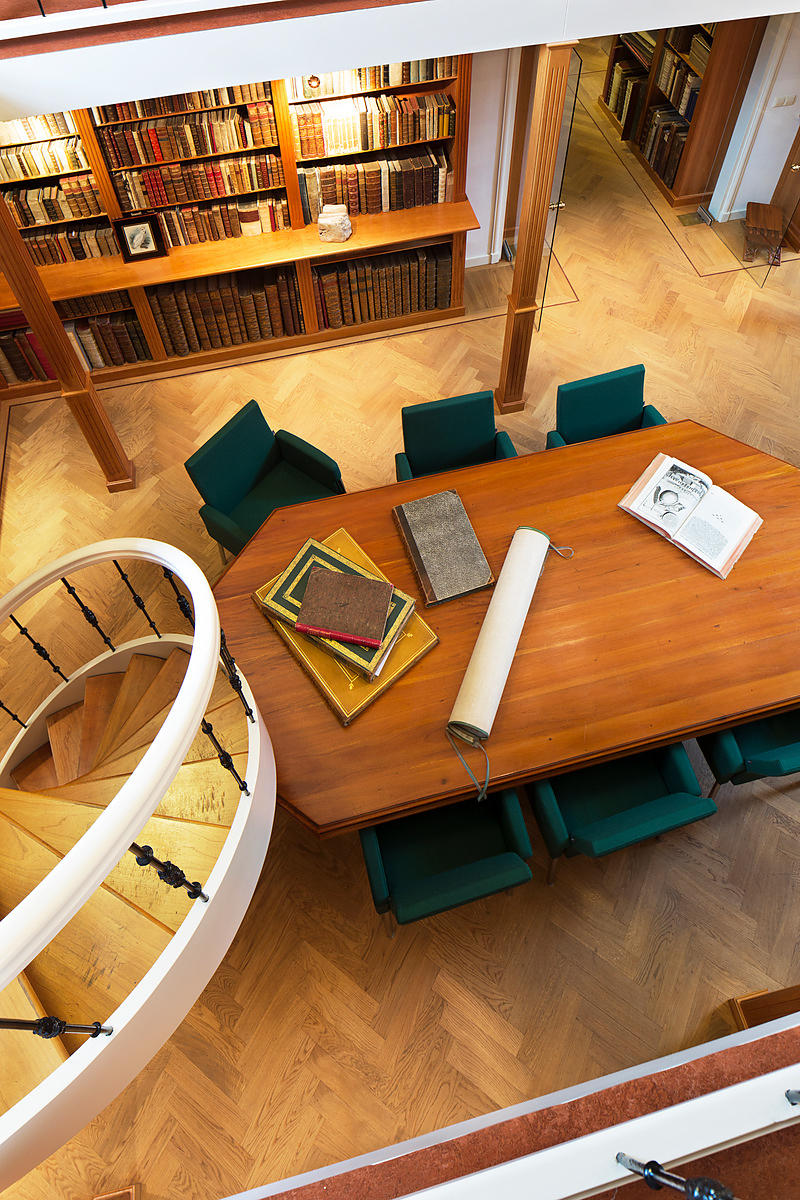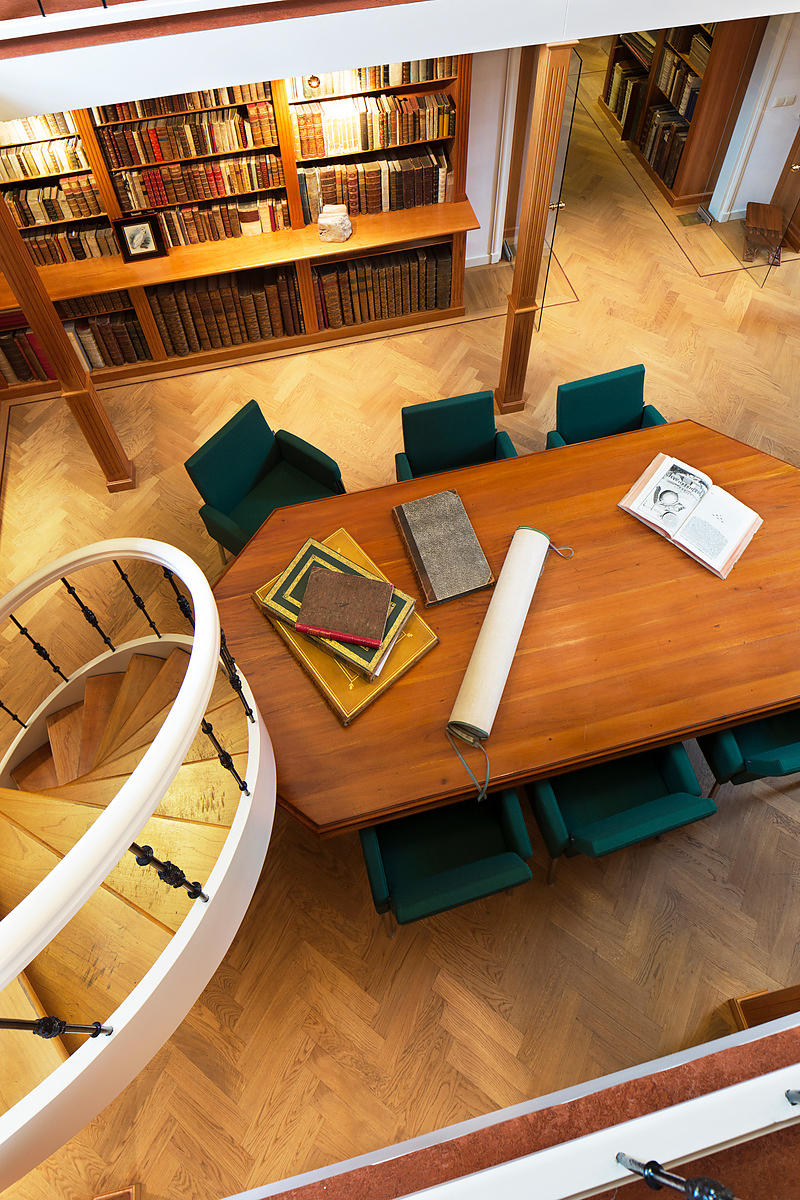 SPAAN, Gerrit van.
Het koddig en vermakelyk leven van Louwtje van Zevenhuizen, of het schermschool der huislieden, vervat in twee deelen. Waar agter gevoegt is de Afrikaansche en Aziaansche weg-wijzer, ...Rotterdam, Pieter de Vries, 1752. 4 parts in 2 volumes, bound as 1. 8vo. With engraved allegorical frontispiece, a letterpress general title-page, 4 part-titles. Contemporary mottled calf, richly gold-tooled spine.
€ 4,500
Second edition, by the printer-publisher of the 1704 first edition, of a rare coarse satire whose title can be translated as, "The comical and entertaining life of Louwtje Zevenhuizen, or the family fencing school." The two volumes of the "fencing school" are followed by the African and Asiatic guide, which Spaan had published separately in 1694 and 1695. The former includes a chapter on the fictitious Isle of Pines.The first two parts, volumes one and two of the "fencing school" satirize the rough morals, customs and traditions of Dutch country people, with lively, convincingly realistic and sometimes coarse descriptions. The Afrikaanse weg-wijzer says it is for the benefit of those who can't earn a living in their native country. Chapter VII describes the fictitious Isle of Pines, where Joris Pines was supposedly shipwrecked in 1589 and lived a life of luxury and pleasure with his four wives and 1789 children and grandchildren. The last part describes a voyage to and in the East Indies and the unknown Australia, with information on Java, Ceylon, Formosa, Ambon, Ternate, Celebes and Borneo.With the bookplates of J. W. Six and Jan Steenks. In very good condition. The binding shows some chips and cracks, mainly in the spine, but is structurally sound.
Buisman 2147; De Vries 242; Landwehr, VOC 1542 note & 1543 note (parts 3-4); Mendelssohn II, pp. 413-14; Muller 504; Scheepers I, 432 (this copy); STCN (4 copies); Tiele, Bibl. 1015; not in: Ford, Isle of Pines.
Related Subjects: