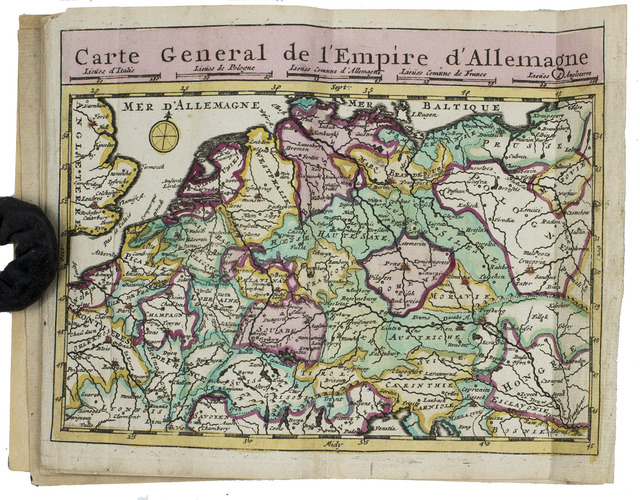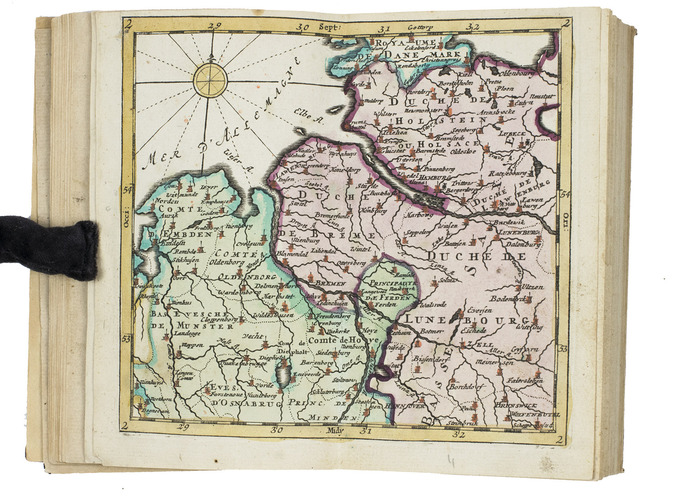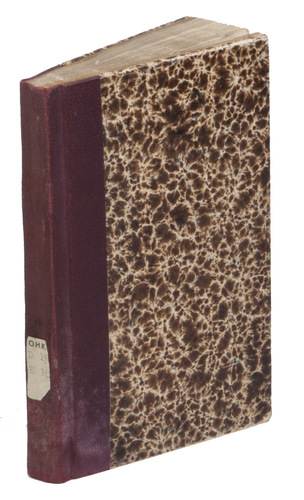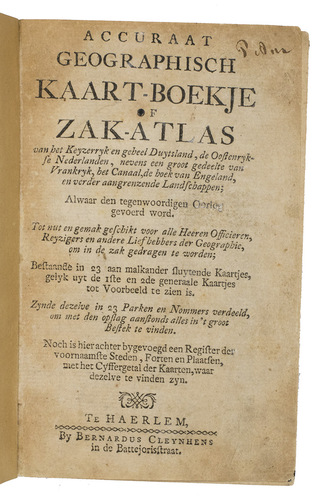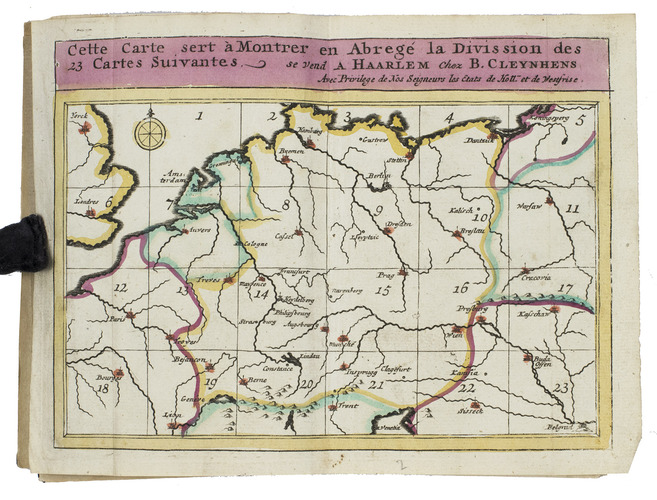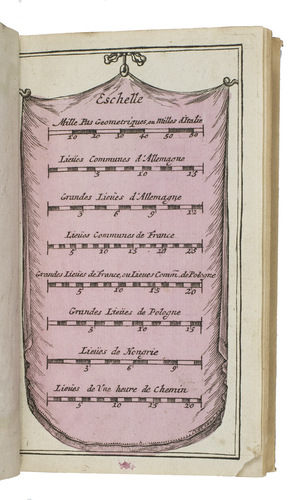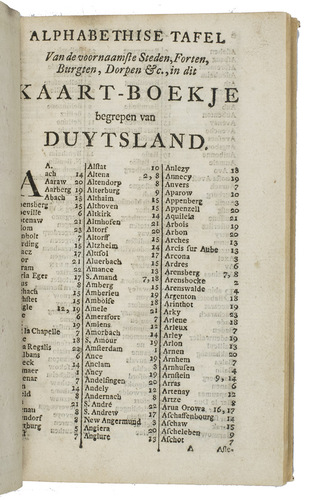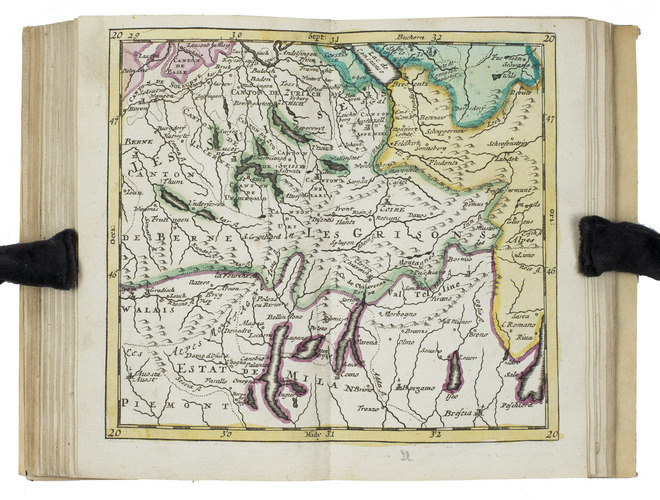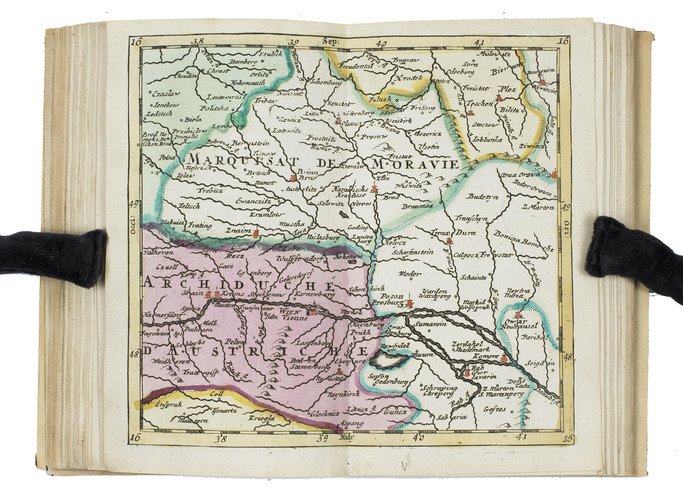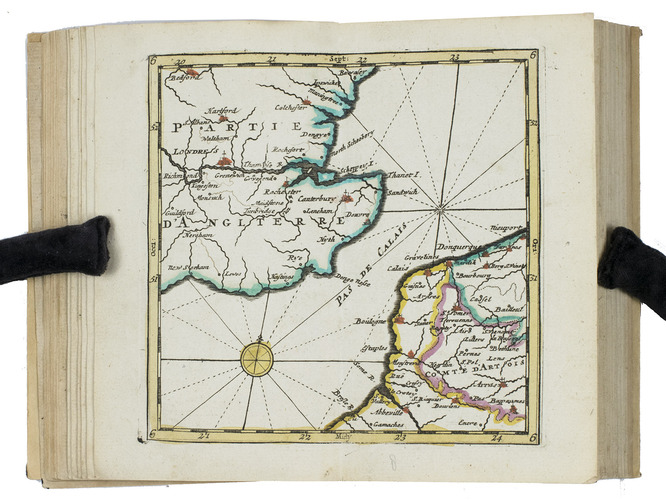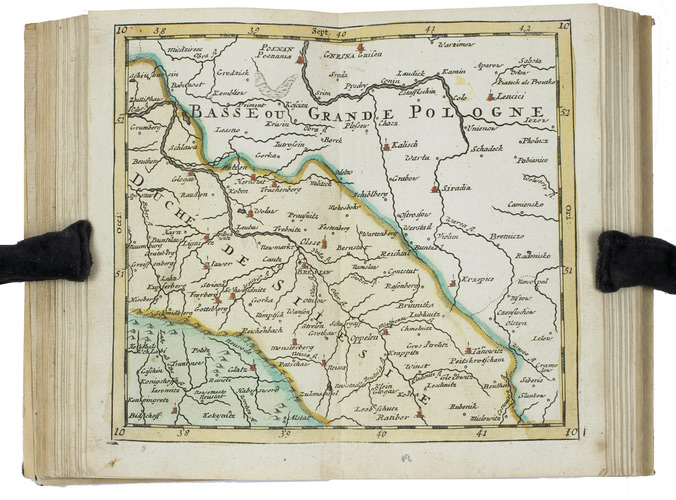 [ATLAS - EUROPE]. CLEYNHENS, Bernardus.
Accuraat geografisch kaart-boekje of zak-atlas van het keyzerryk en geheel Duytsland, de Oostenrykse Nederlanden, ...
Haarlem, Bernardus Cleynhens, [ca. 1747?]. Small 8vo (16 x 10 cm). With 25 double-page engraved maps (2 overview maps), and an engraved plate with 8 scales, all hand-coloured, partly in outline. Half textured red cloth (ca. 1860?). 40, 23, [1 blank] pp. plus maps and plate of scales.
€ 5,000
A surprisingly rare pocket atlas illustrating the theatre of the "tegenwoordigen" (present) war, probably meaning the War of the Austrian Succession (1740-1748) but possibly the Seven Years' War (1756-1763). The title-page notes that it is suited for officers, travellers and lovers of geography to carry in a pocket. The text (in Dutch) gives a geographic description only of "Duytsland" (Germany), including Austria, Bohemia and a few other areas, whereas the maps also cover the Low Countries, the English Channel, northwest France and to the east as far as Warsaw, Krakow and Belgrade. The 23 detail maps were designed so that they could be assembled with the key map to make a single wall map, whose cartographic image would measure 53 x 90 cm.
With a contemporary owner's, bookplate, embossed stamp and library labels. With the text leaves somewhat browned, not affecting the maps or the plate with scales, and the first 2 leaves slightly worn, but generally in good condition. A rare pocket atlas from the War of the Spanish Succession. Koeman I, Cle 1; STCN (2 copies); WorldCat (2 copies).
Related Subjects: