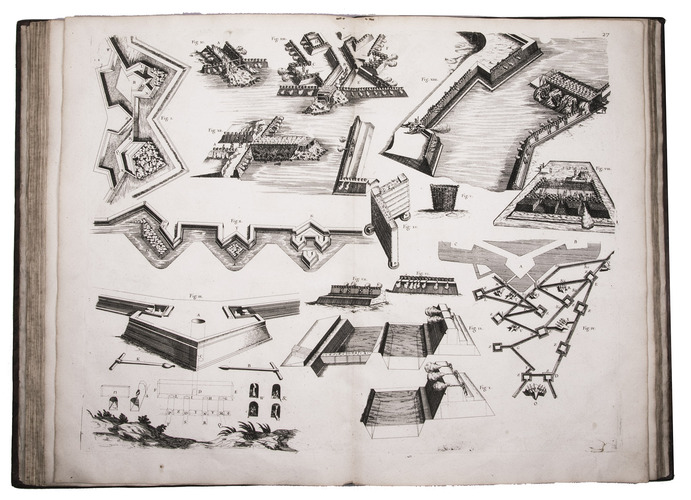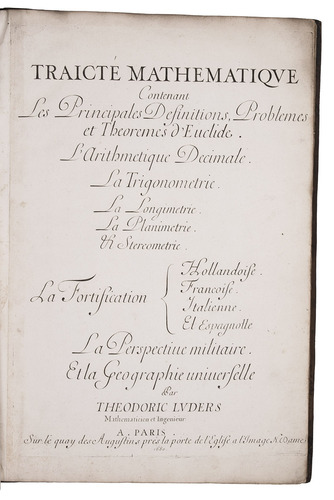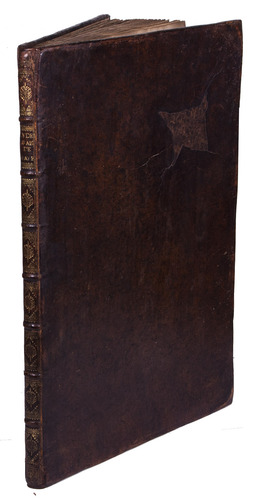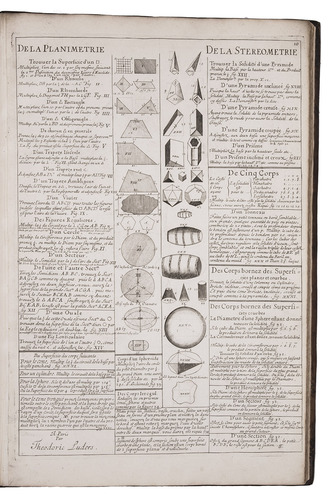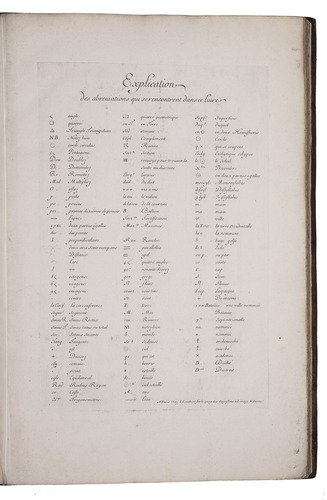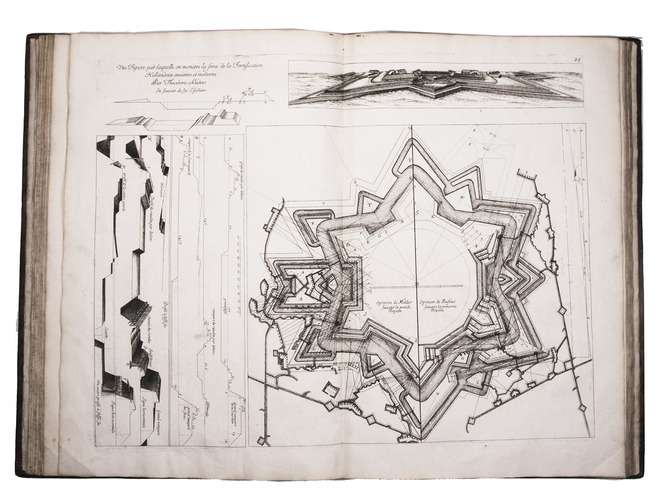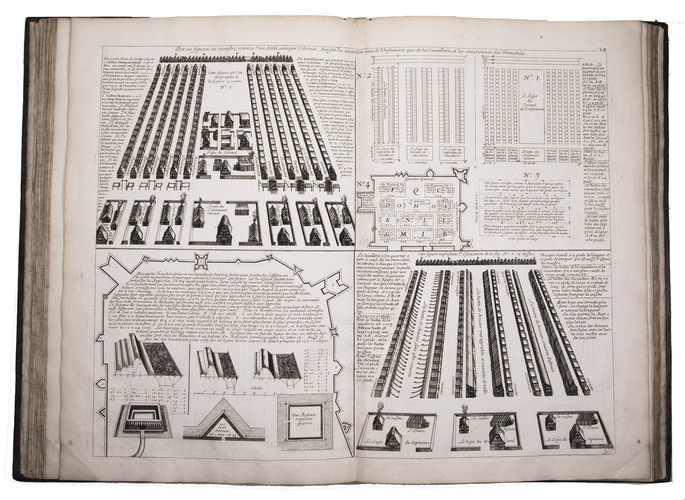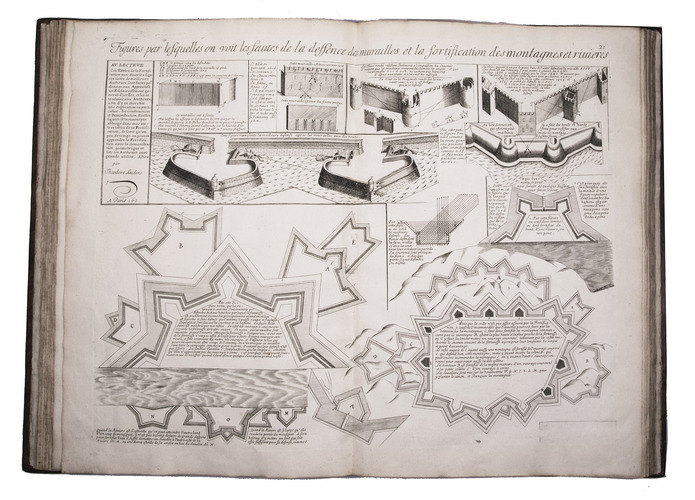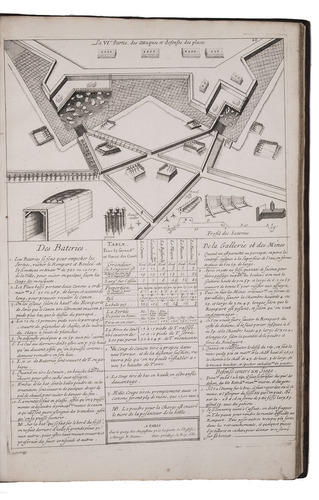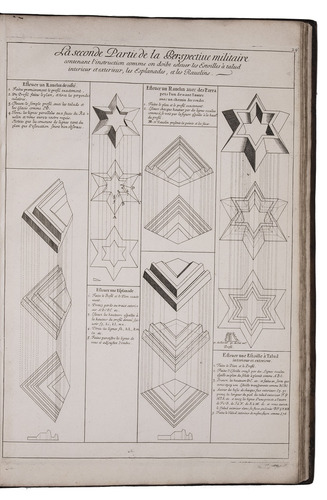 LUDERS, Theodoric.
Traicté mathematique contenant les principales definitions, problemes et theoremes d'Euclide. l'Arithmetique decimale. . . . La fortification Hollandoise. Francoise. Italienne. Et Espagnolle.
Paris, [Jean Jombert], 1680. With engraved title-page, engraved table, and 34 numbered engraved plates (11 double-page).
With: (2) LUDERS, Theodoric. Traité d'arithmetique contenant les reigles necessaires aux marchands, banquiers, changeurs, &. financiers: . . .
Paris, [Jean Jombert], 1680. 2 works in 1 volume. Large folio (50×34.5 cm). Contemporary mottled calf, richly gold-tooled spine (rebacked with original backstrip laid down).
€ 9,500
Second edition of a beautiful wholly engraved book on practical mathematics, fortification, mensuration, weights and monetary values of the Netherlands, France, Italy and Spain. The first work, with hundreds of engraved geometric figures and diagrams; fortification plans, elevations, cross-sections and perspective views, and tables, covers geometry, arithmetic, trigonometry, mensuration and fortification. The second work expands the first's brief account of arithmetic and adds sections on weights, measures and monetary units for France, Italy, the Low Countries, England, Germany and Spain.
The plates appear to have been originally produced and sold separately, as most plates have their own address, and one is dated 1664. Luders appears to have first published the Arithmetique in 1663 and the Mathematique in 1664. Another undated edition appeared ca. 1684.
Small restored tear in the second title-page, slightly browned along the edges and some occasional minor spots. Binding restored and rebacked with original backstrip laid down. A good copy of a beautiful engraved book on mathematics and fortification. Goldsmith BMC STC French L2095 & L2096; Graesse IV, p. 290; not in Honeywell; Kress; Norman Library; Osler.
Related Subjects: