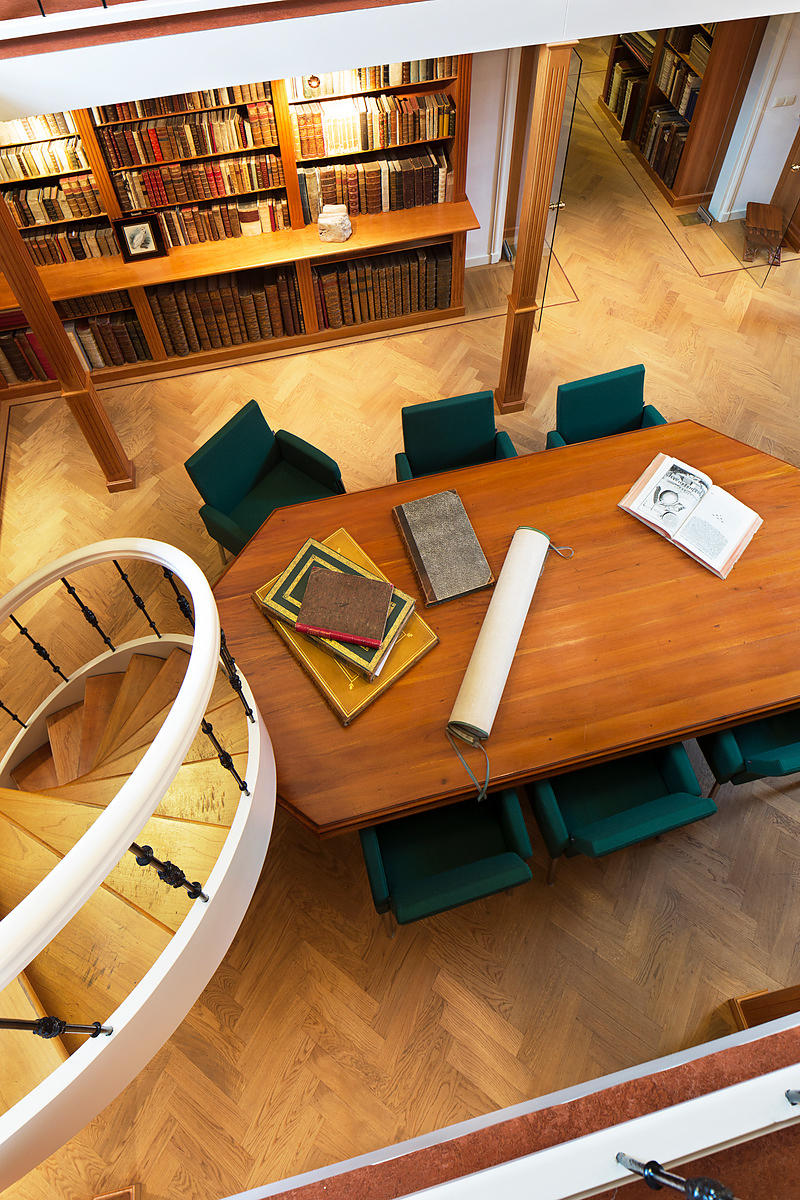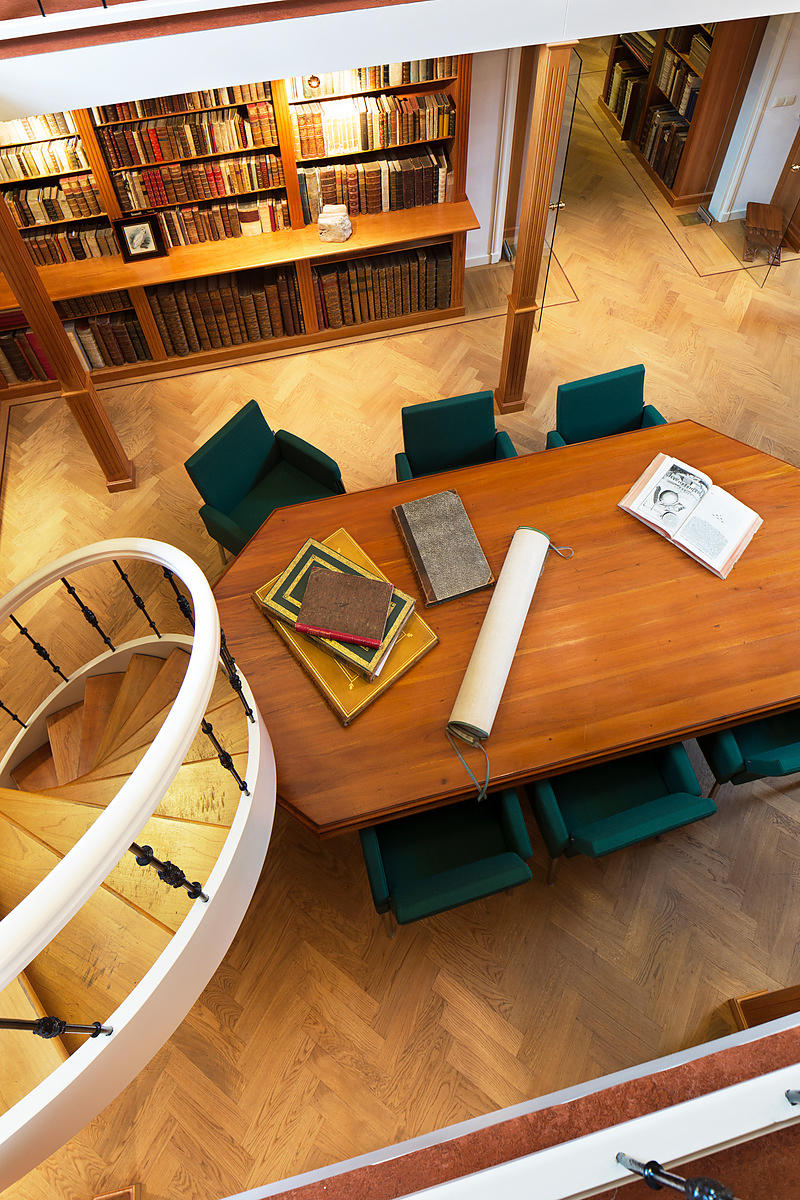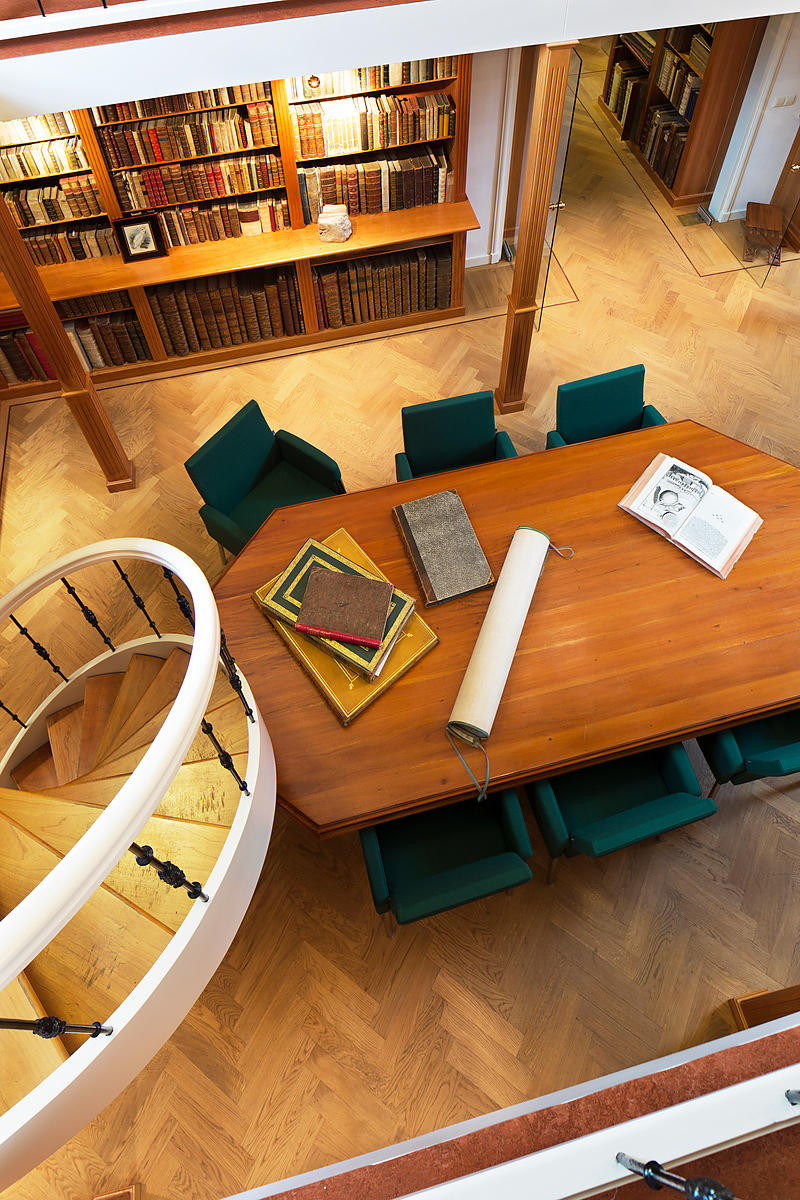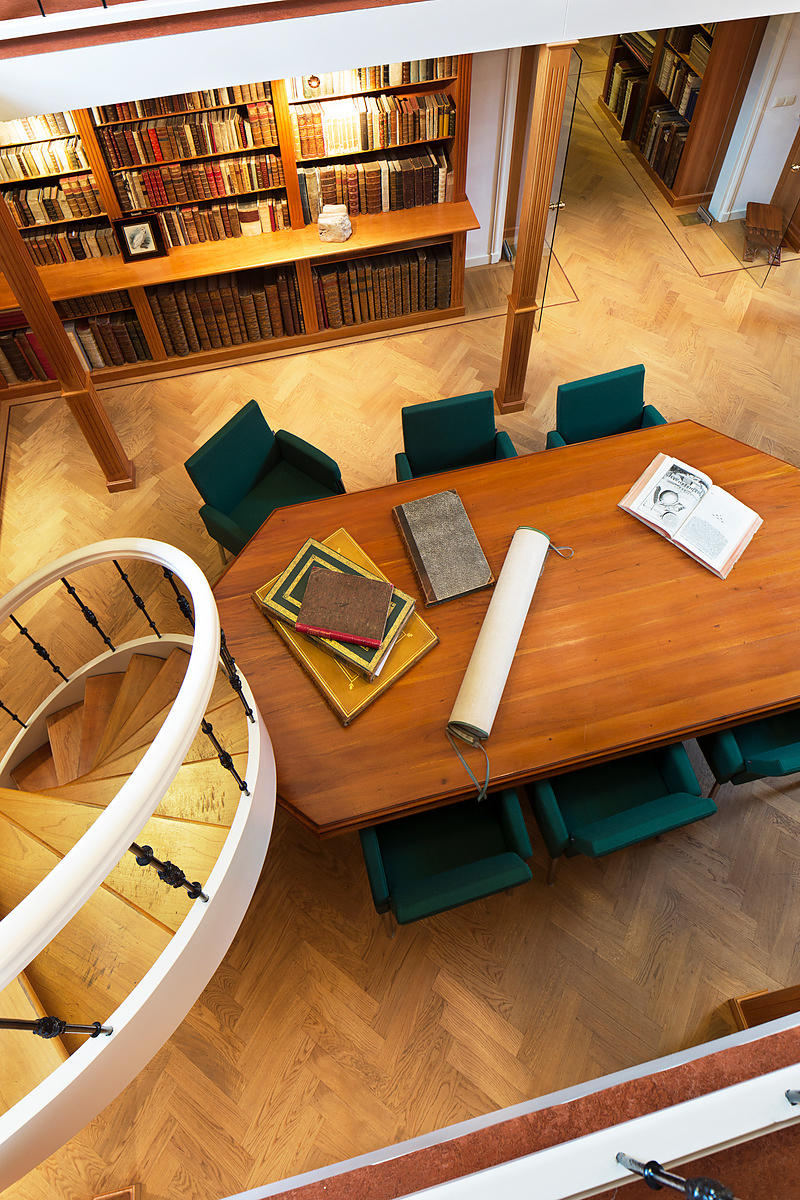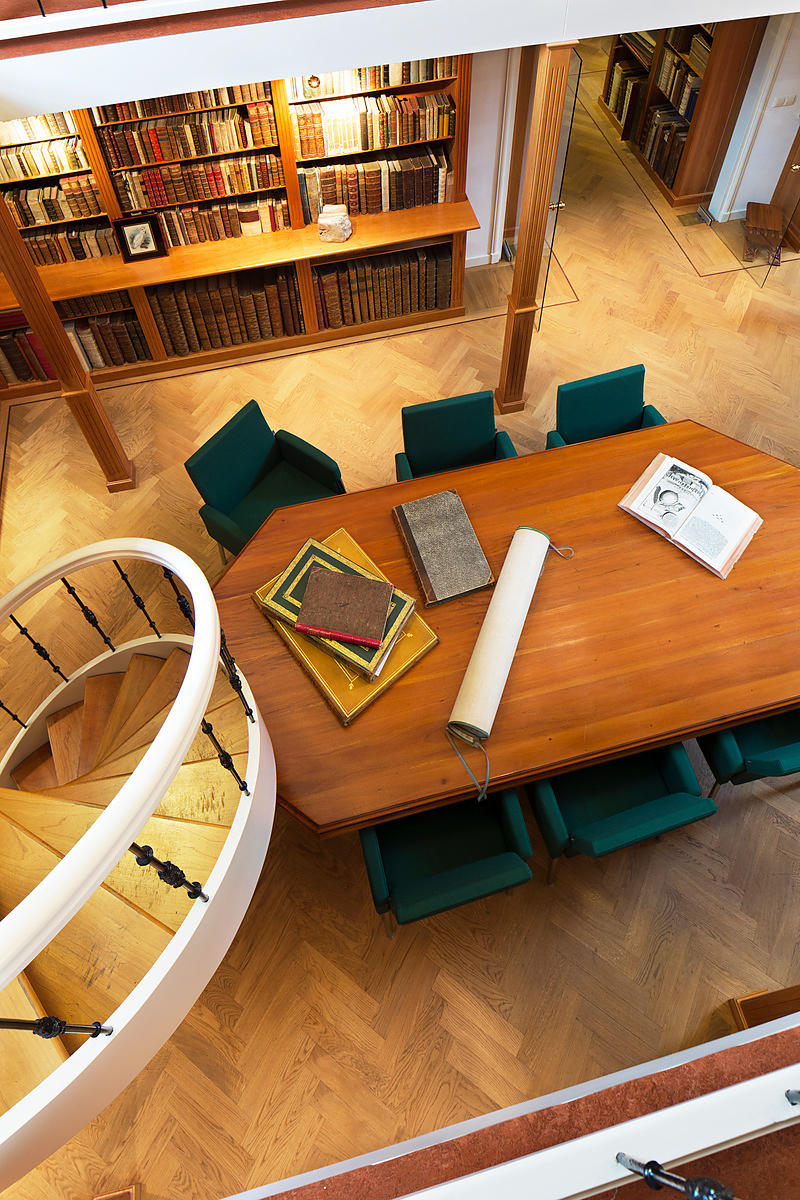 HUTTEN, Ulrich von.
Dialogi. Fortuna. Febris prima. Febris secunda. Trias Romana. Inspicientes.
Colophon: Mainz, Johann Schöffer, April 1520. Small 4to (19.5 x 14 cm). With a lovely woodcut of the blindfolded Fortuna on title-page (by Hans Weiditz?), a large woodcut initial Q (repeated twice) and several vine leaf ornaments. Printed in roman type. 19th-century half vellum.
€ 3,750
First edition of a collection of five famous satirical dialogues by the German humanist Ulrich von Hutten (1488-1523), a friend of Erasmus and one of the most ardent supporters of the Lutheran cause. Von Hutten was also the first prominent victim of syphilis, which adds an interesting detail to the titles of two of the dialogues attacking the Roman church: "Febris prima" and "Febris secunda", that is "First fever" and "Second fever". "Trias Romana" continues in the same vain, just as "Inspicientes", in which Apollo and Phaëton look down upon the Augsburg Diet of 1518, the imperial diet of the Holy Roman Empire. The opening dialogue "Fortuna", on marriage, is illustrated with a lovely allegorical woodcut on the title-page.
A few manuscript numbers in the margins. Title-page slightly thumbed and a couple spots, otherwise in very good condition. Vellum a bit soiled and the spine partly cracked, but still firm and good.
FairMur (G) 215; Machiels H475; Proctor 9872; VD16 H 6346; for the author: Bietenholz, Contemporaries of Erasmus II, pp. 216-220.
Related Subjects: