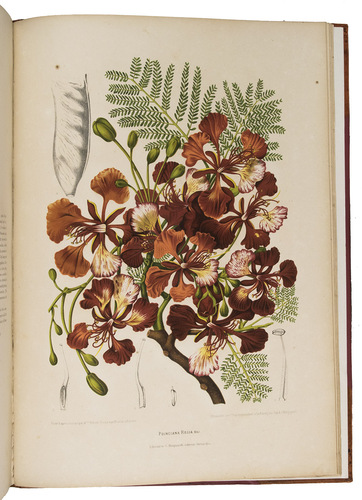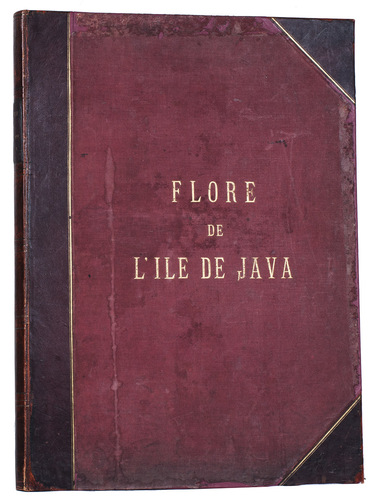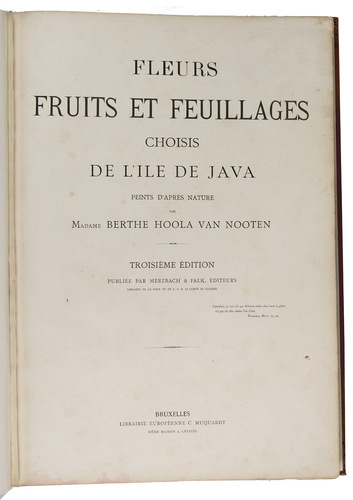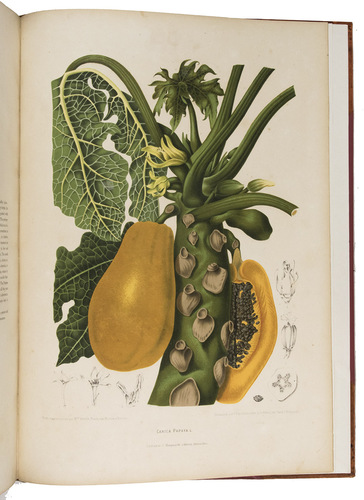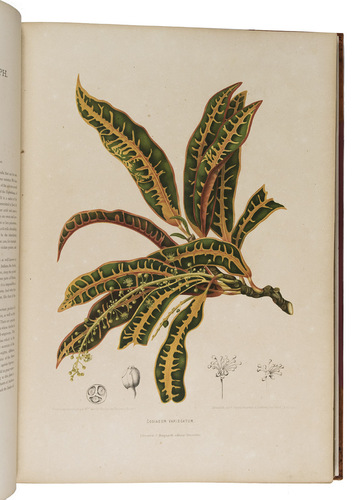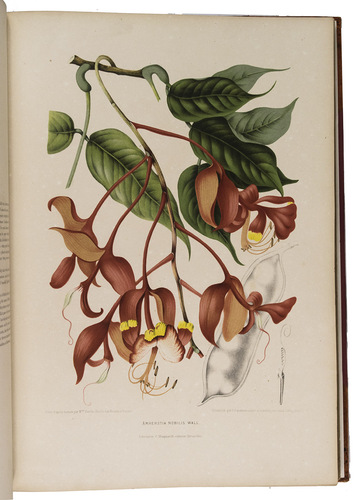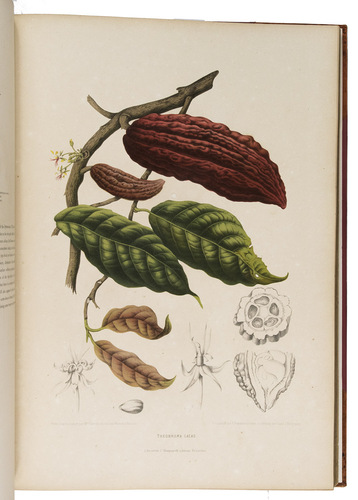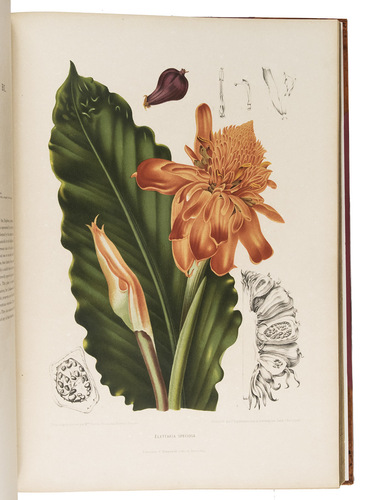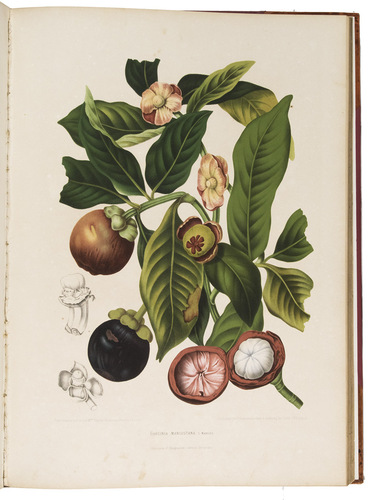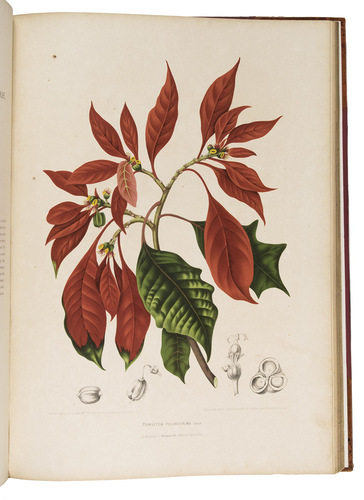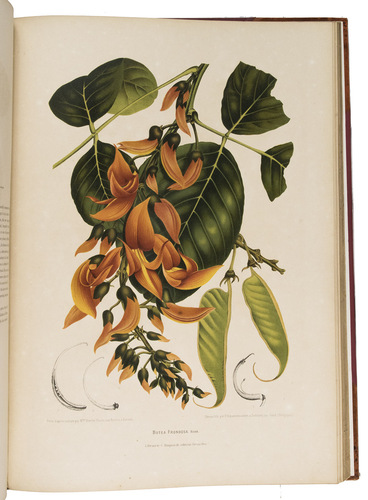 HOOLA VAN NOOTEN, Berthe.
Fleurs fruits et feuillages choisis de l'ile de Java ... Troisième édition.
Brussels, Leipzig, Librairie Européenne C. Muquardt (printed by Weissenbruch, Brussels), [1880]. 1mo (56.5 x 42 cm). With 40 chromolithographed plates by P. Depannemaeker in Ghent after Hoola van Nooten's original paintings, each accompanied by a page of letterpress text (English and French), giving a description as well as information on the plant's culinary, medical, religious and other uses. Contemporary red half goatskin; rebacked with modern endpapers. [44] ll.
€ 12,500
Third edition of a magnificent display of Javanese fruits and flowers, their bright colours ideally suited to the new technique of chromolithography. Hoola van Nooten (1840-1885), a twenty-two-year-old widow in "exile" on the island of Java, "was clearly a more than competent artist, for the splendid tropical plants, with their lush foliage, vividly coloured flowers and exotic fruit, have been depicted with great skill. She managed to accentuate the splendour of each species by adopting a style that combined great precision and clarity with a touch of neo-Baroque exuberance, revelling in the rich forms and colours of the tropics. The reader's eye is immediately captured by the dark leaves, shown furled or crumpled or partly nibbled away by insects, the delicately rendered details of the follicles and seeds, and the heavy clusters of flowers that cascade down the page. The excellent reproduction of the artist's drawings in the form of chromolithographs lends an added tactility to these striking images" (Tomasi).
With a deeply personal two-page preface (on one leaf) by the artist ("This work is particularly addressed to women. Its object, its tendency, its entire scope, all marks it with the special seal of our sex").
Binding restored, new endpapers, some browning; a good copy. GFB, p. 60; Plesch, p. 349; Stafleu & Cowan 3025; Stiftung für Botanik 363; Tomasi, An Oak Spring flora 87.
Related Subjects: