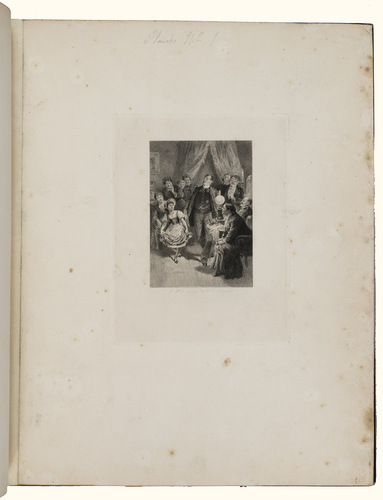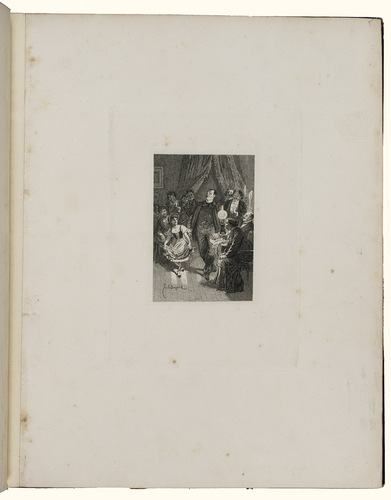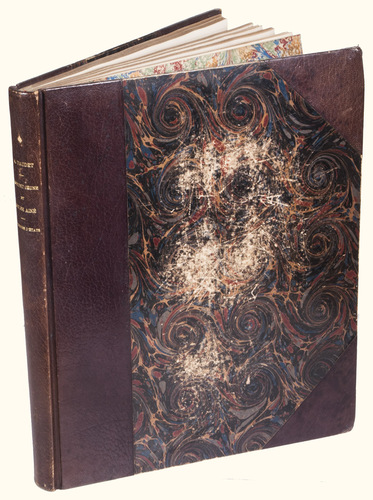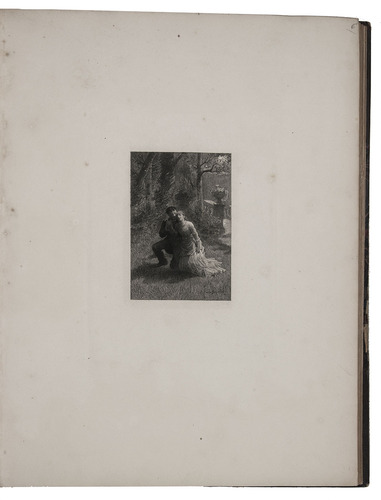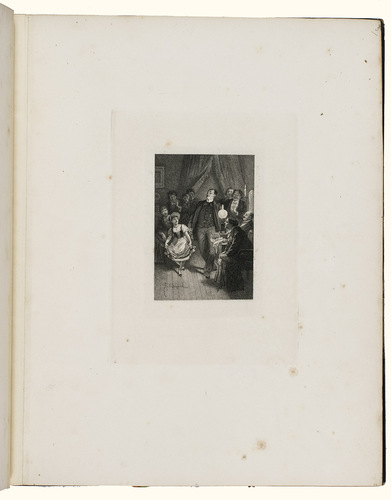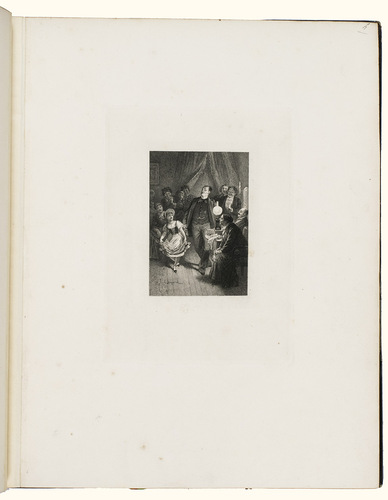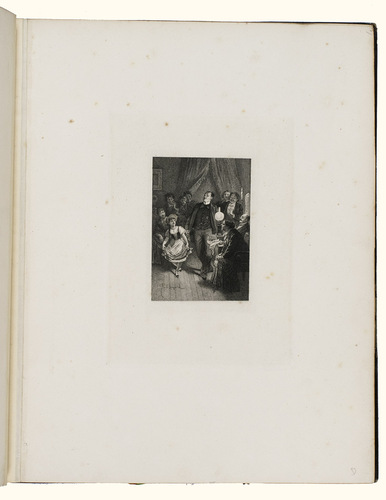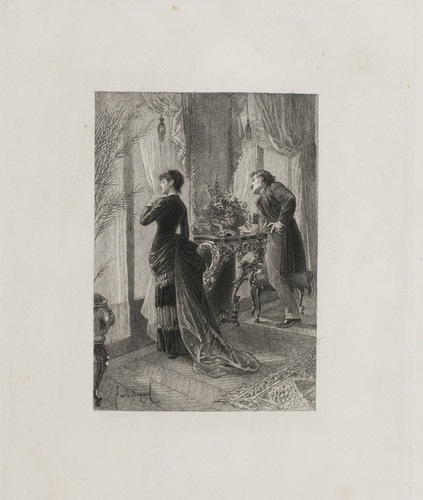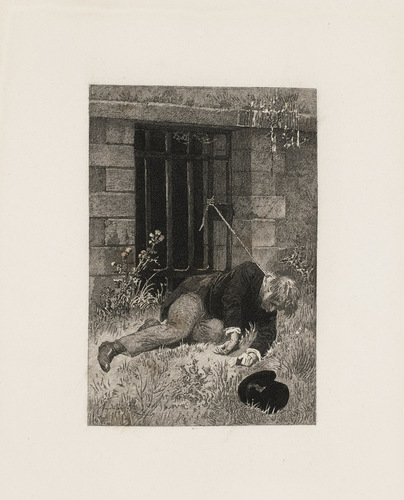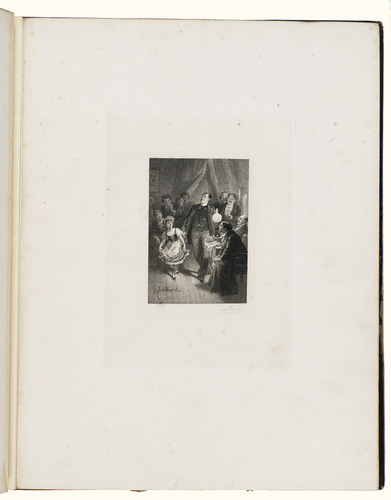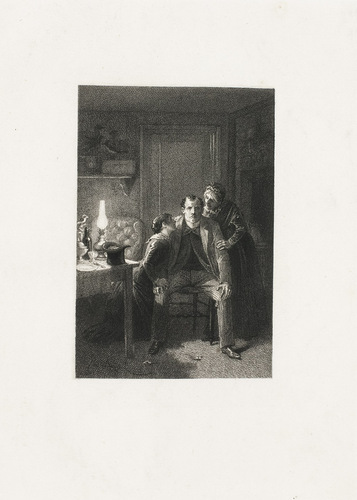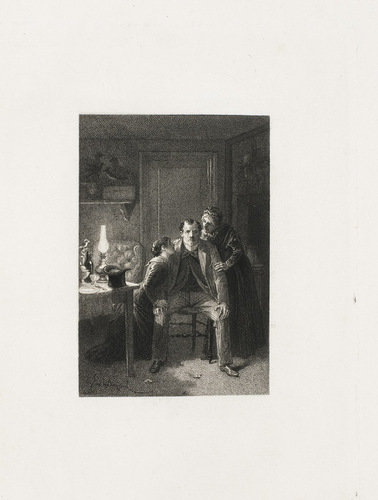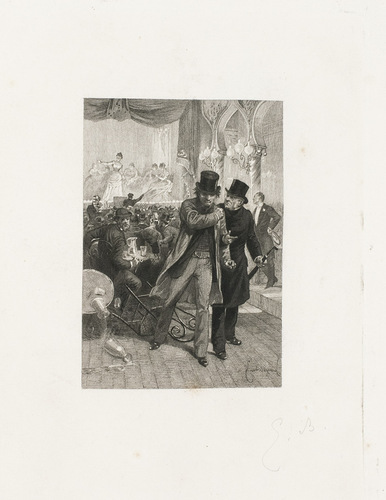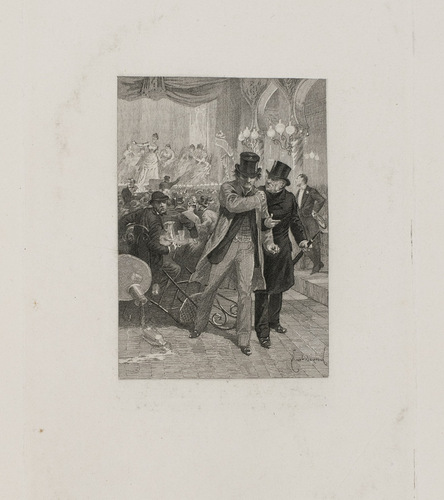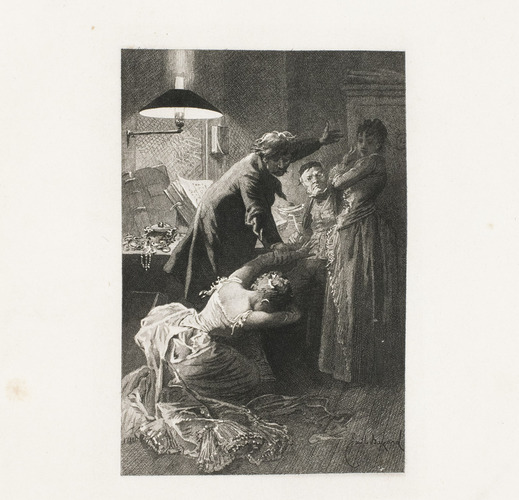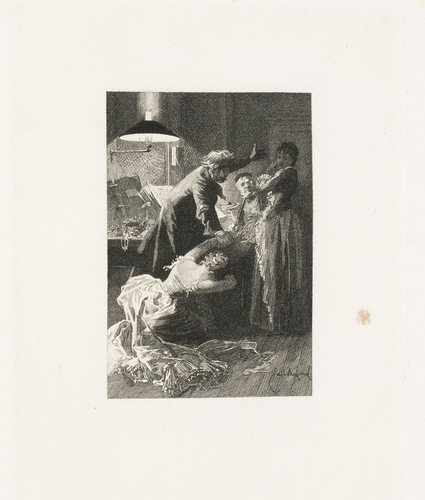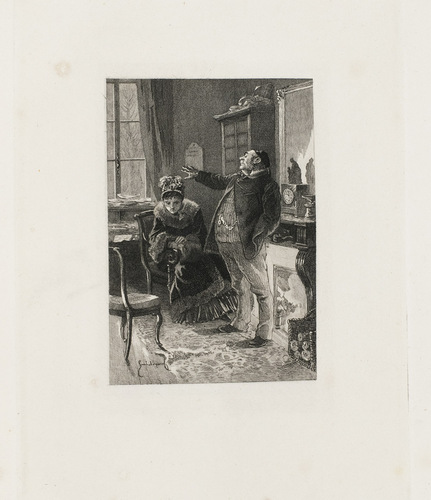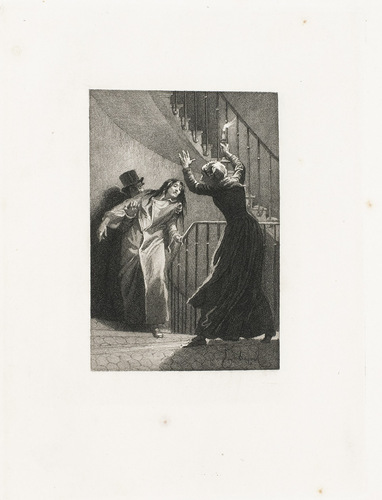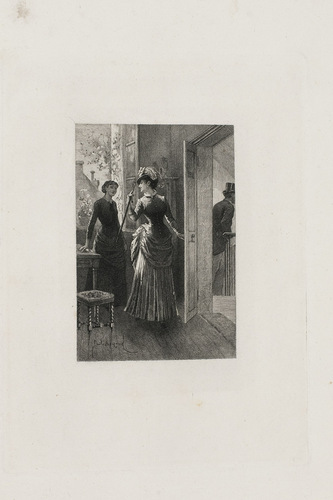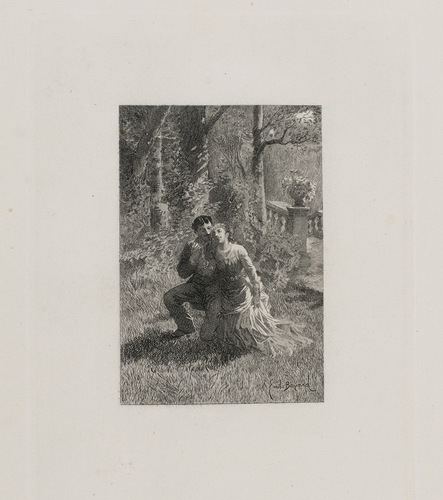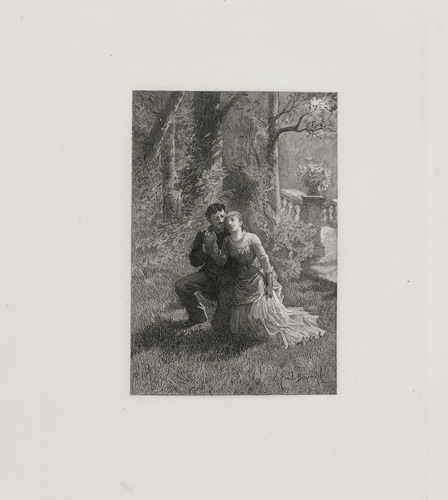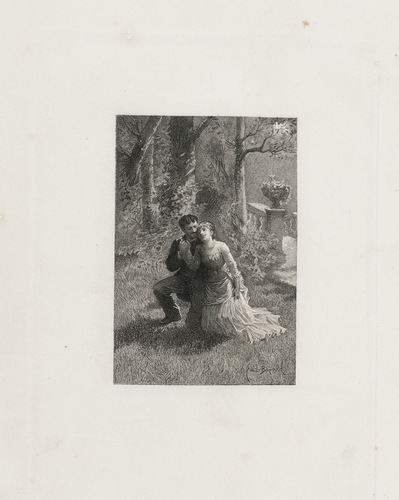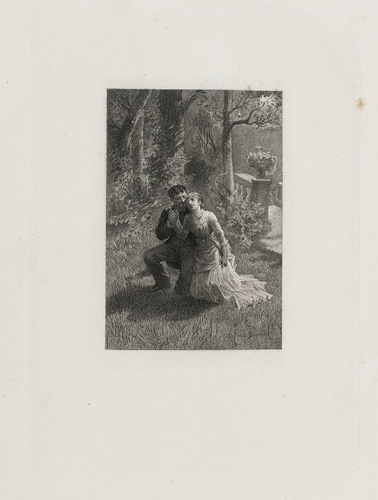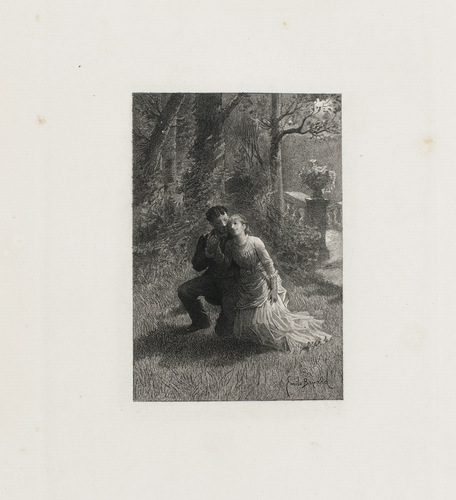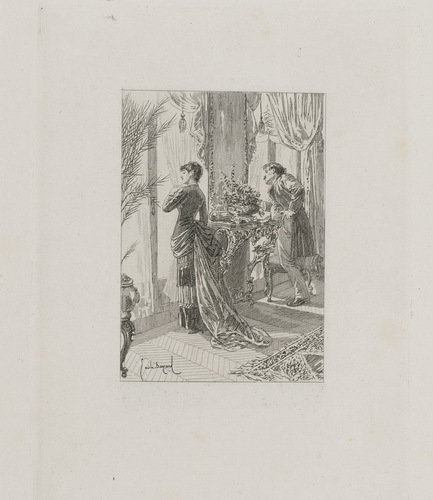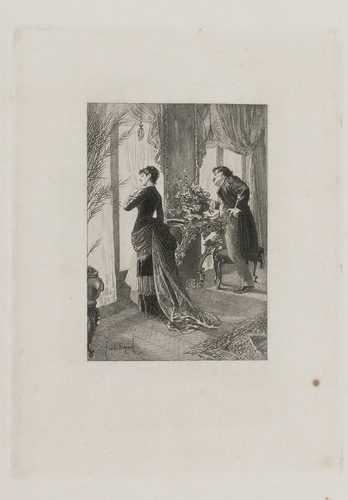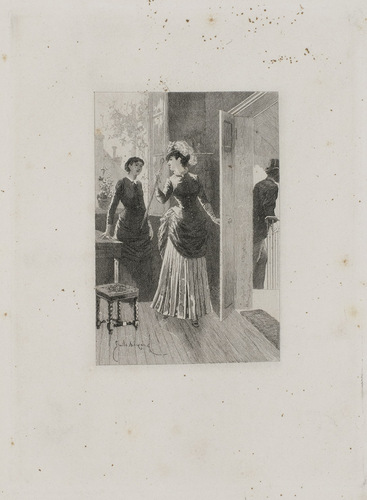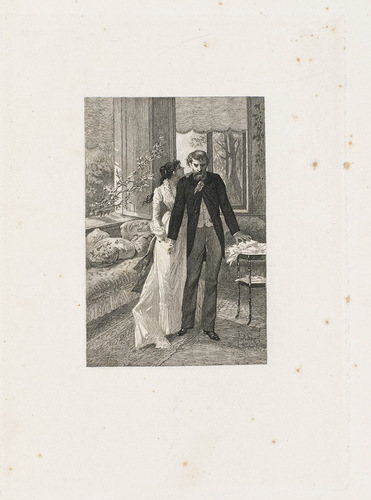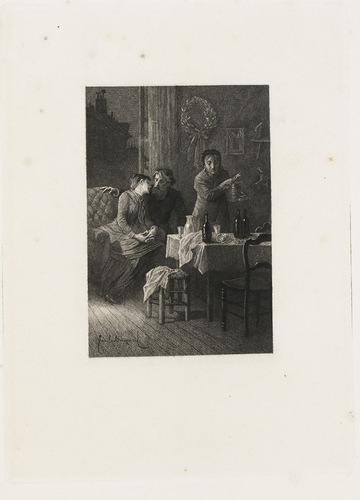 BAYARD, Émile.
[Proof impressions of illustrations for Alphonse Daudet's Fromont jeune et Risler aîné].
[Paris, 1885]. Folio (35 x 29 cm). Proofs of 12 engraved plates in many different states, giving 73 prints in total, engraved by Jules Massard and Eugène Abot after Emilé Bayard (image size 10.7 x 7.3 cm; plate size 19 x 14 cm). Contemporary half goatskin morocco.
€ 4,750
An extensive collection of proof impressions of all 12 illustrations drawn by Émile Bayard (1837-1891) and engraved by Jules Massard (1848?-1891?) and Eugène Michel Joseph Abot (1836-1894) for the 1885 edition of Alphonse Daudet's Fromont jeune et Risler aîné. Moeurs parisiennes. This novel, first published in 1874 was a great critical and popular success, quickly making Daudet's name famous. As a result it went through many editions, some luxuriously illustrated. The definitive illustrations were published by Louis Conquet in Paris in 1885 in a limited edition (500 copies) of the novel with the present twelve masterly plates "gravées à l'eau-forte" after Bayard. The present set has 4 to 8 impressions of each plate, most or all in 4 or more states. All have the engraved signature of the artist in the image area, but only two have any further engraved text. The first proof of the first plate has "E. Abot aqua f d'après E. Bayard" and the last proof of the same plate has "Jules Massard. sc.", both in the plate below the image. The engraving is usually credited to Massard, but it would appear from this early proof that Abot began the work and Massard finished it. The last proof of the eleventh plate has the pencilled initials of the artist, "E. B." below the image, apparently in his own hand.
One example of one print is on wove paper, mounted on the leaf of the book, but all others are printed directly on the leaves. Their laid paper is watermarked "MBM" for Morel, Bercious and Masure, who developed machines for the Canson paper mill to make this so-called "mould-made" paper for the artist Jean-Auguste-Dominique Ingres in 1883. In very good condition, one plate with extensive foxing and a few others with very minor foxing. The marbled-paper sides of the binding are rubbed.
Related Subjects: