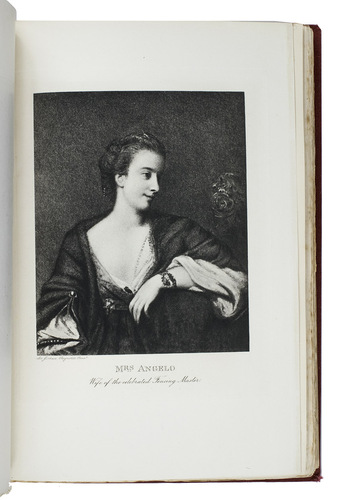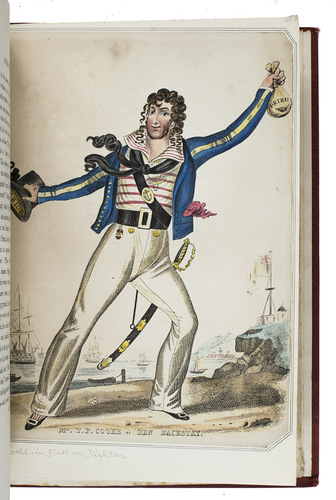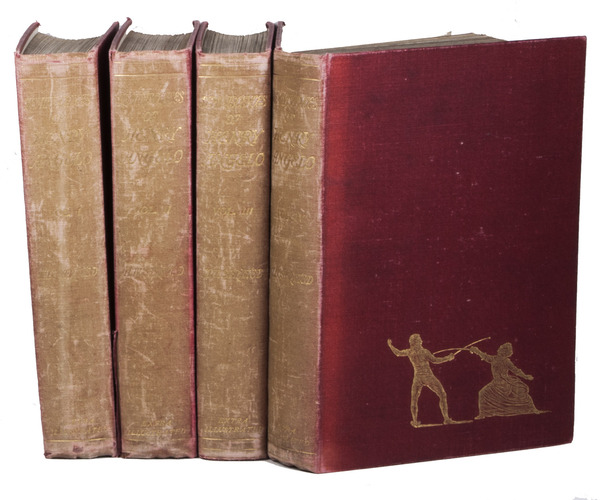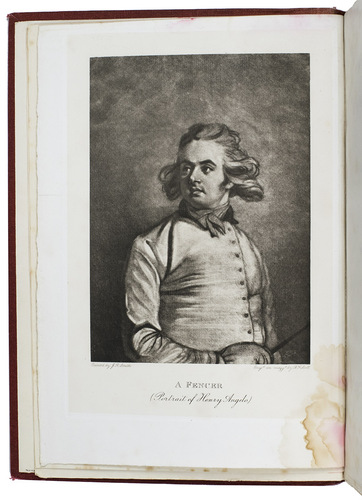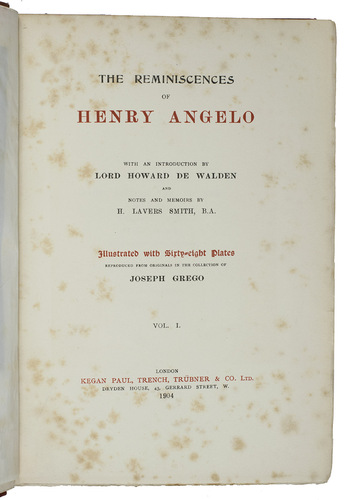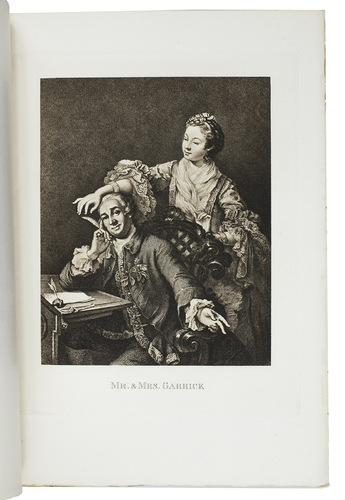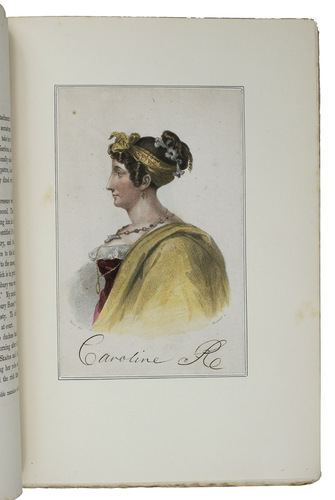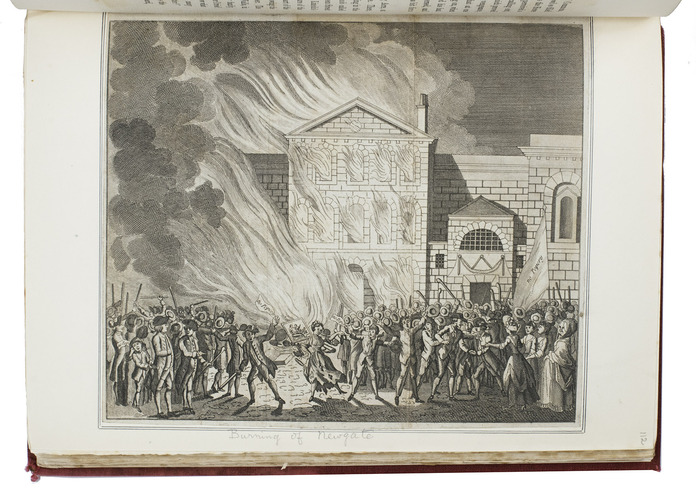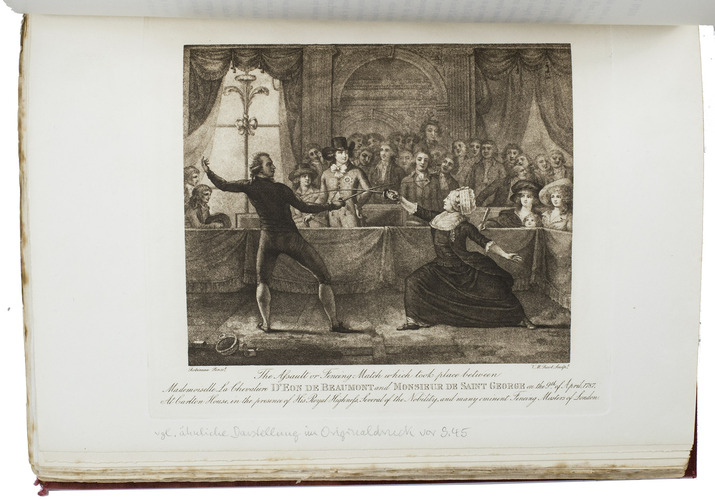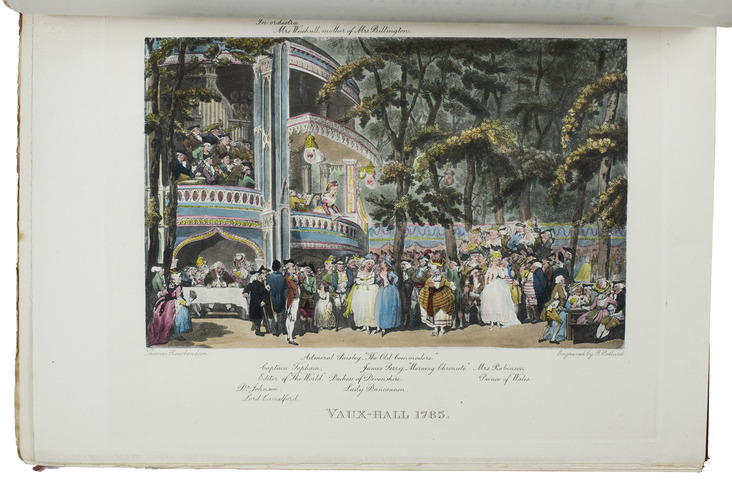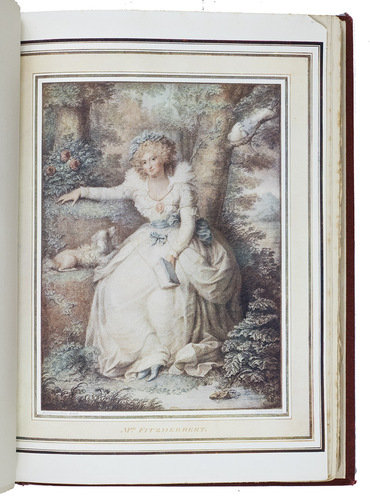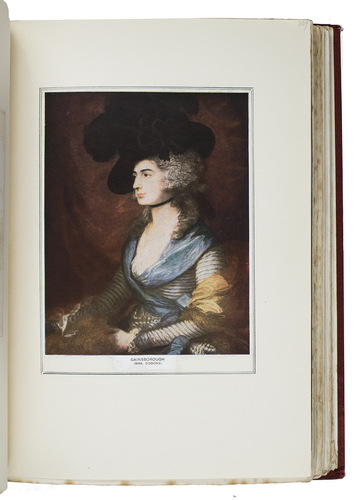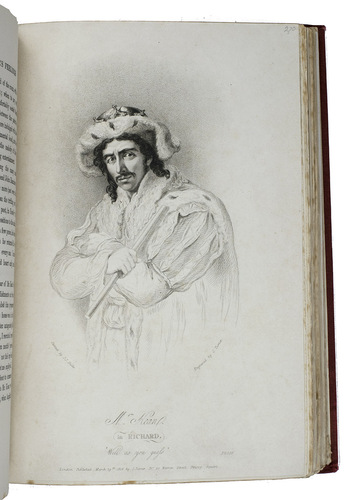 ANGELO, Henry, Lord HOWARD DE WALDEN and Hamilton LAVERS-SMITH.
The reminiscences of Henry Angelo ...
London, Kegan Paul, Trench, Trübner & Co. Ltd., 1904. 4 volumes. Large 8vo (27.5 x 19 cm). The "extra illustrated" edition with 350 illustrations on 345 leaves; many illustrations are printed in colour.. Red cloth, with a gold-blocked image of Robineau's depiction of the celebrated fencing match between the Chevalier de Saint-Georges and Chevalier d'Eon in 1787 on the front board and gold lettering on spine, top edges gilt. XVI, 202; [2], 203-438, [2]; XXVI, 192; [2], 193-447, [1] pp.
€ 1,800
A limited (1000 copies), "extra illustrated", 4 volume edition of Henry Angelo's Reminiscences or memoirs. Henry Charles William Angelo (1756-1835) was an English fencing master and the son of the Italian fencing master Domenico Angelo (1717-1802). Since his father had introduced fencing as an elite sport and was known for teaching royals, many members of the high society followed suit and were taught by the Angelo family of fencers.
The present work is a new edition of The reminiscences of Henry Angelo with memoirs of his late father and friends ... (1830), now with 68 plates reproducing original prints in the collection of Joseph Grego (1843-1908). To these 68 illustrations, more than 280 illustrations were added to make this "extra illustrated edition".
Bindings show very slight signs of wear, spines have faded, fore-edges and foot-edges untrimmed and foxed. Occasional, very slight foxing (mostly on the first and last few leaves of each volume), otherwise internally clean. With a small water stain in the lower gutter margin of the first few leaves of vol. 1, hinges of vol. 2 weak. These 4 volumes of the extensively illustrated, limited edition of the Reminiscences are overall in good condition. Cf. Pardoel, Fencing: a bibliography, 131.01 (without extra ills., bound in 2 vols.); Thimm, Bibl. of fencing and duelling, p. 11 (other eds.); Vigeant, Bibliographie de l'escrime, pp. 30-31 (other eds.).
Related Subjects: