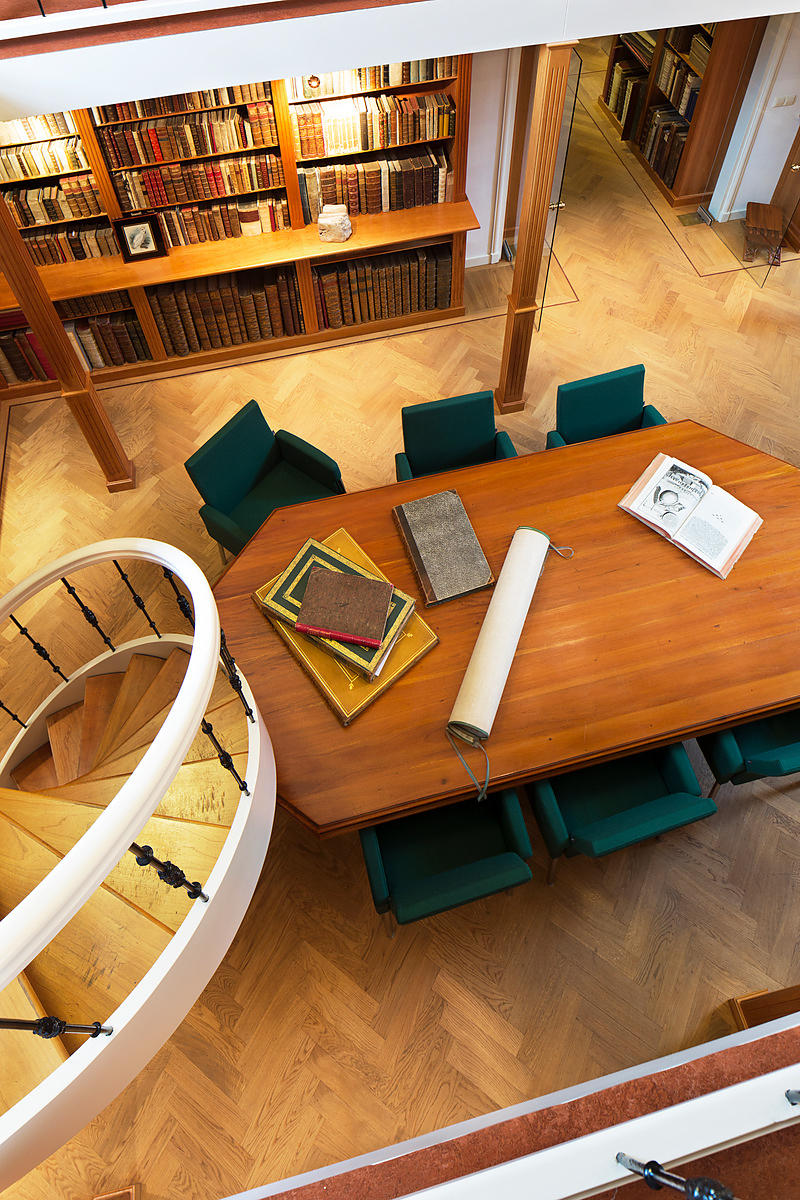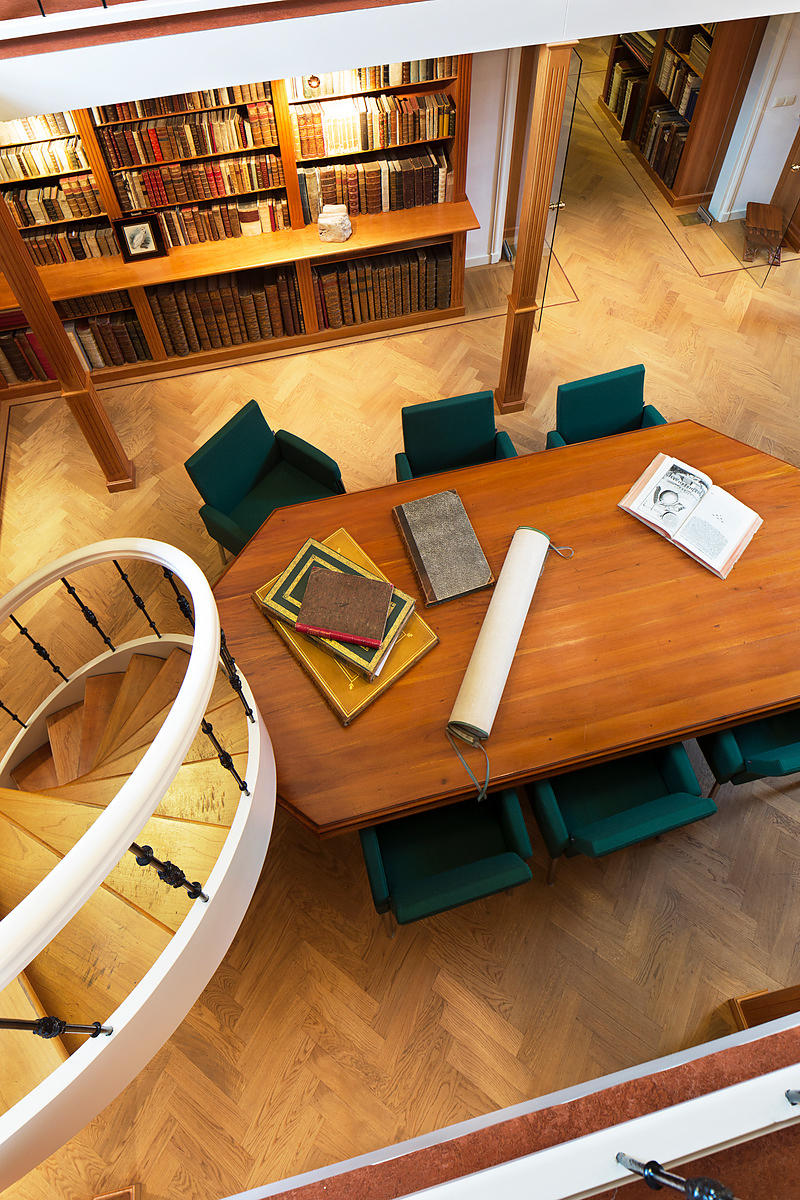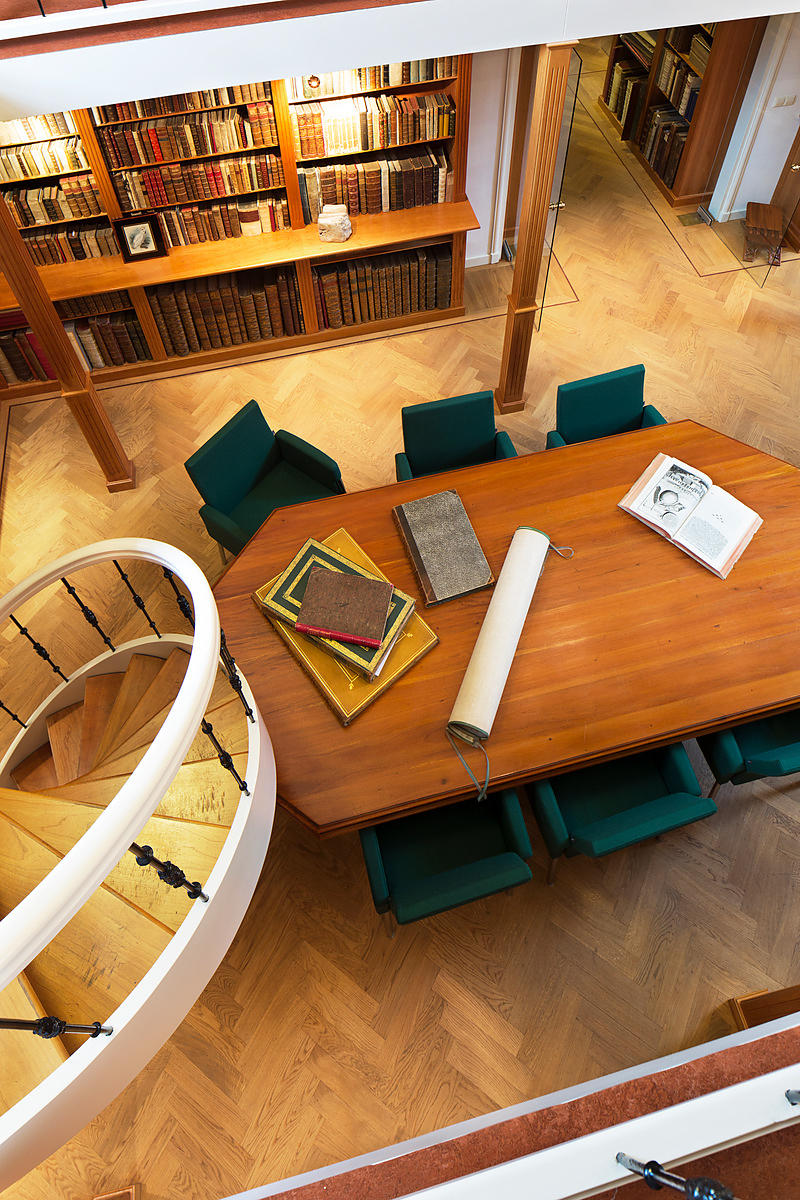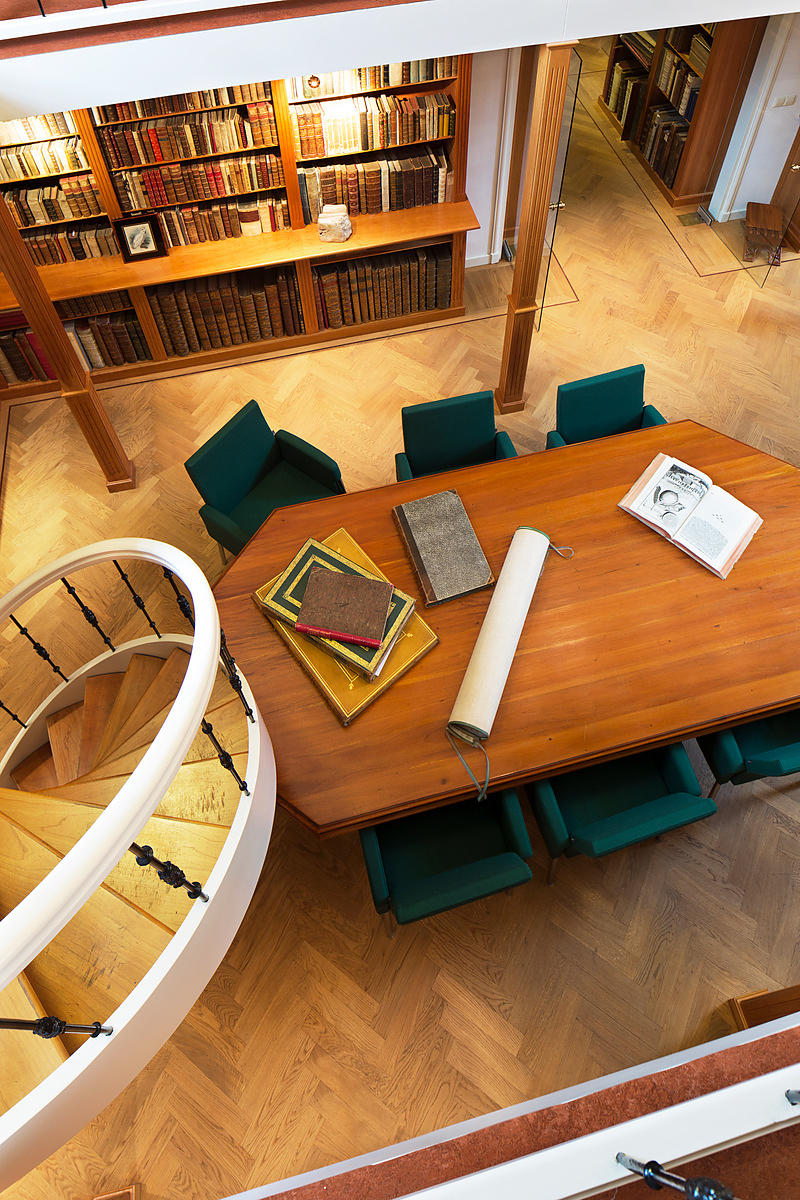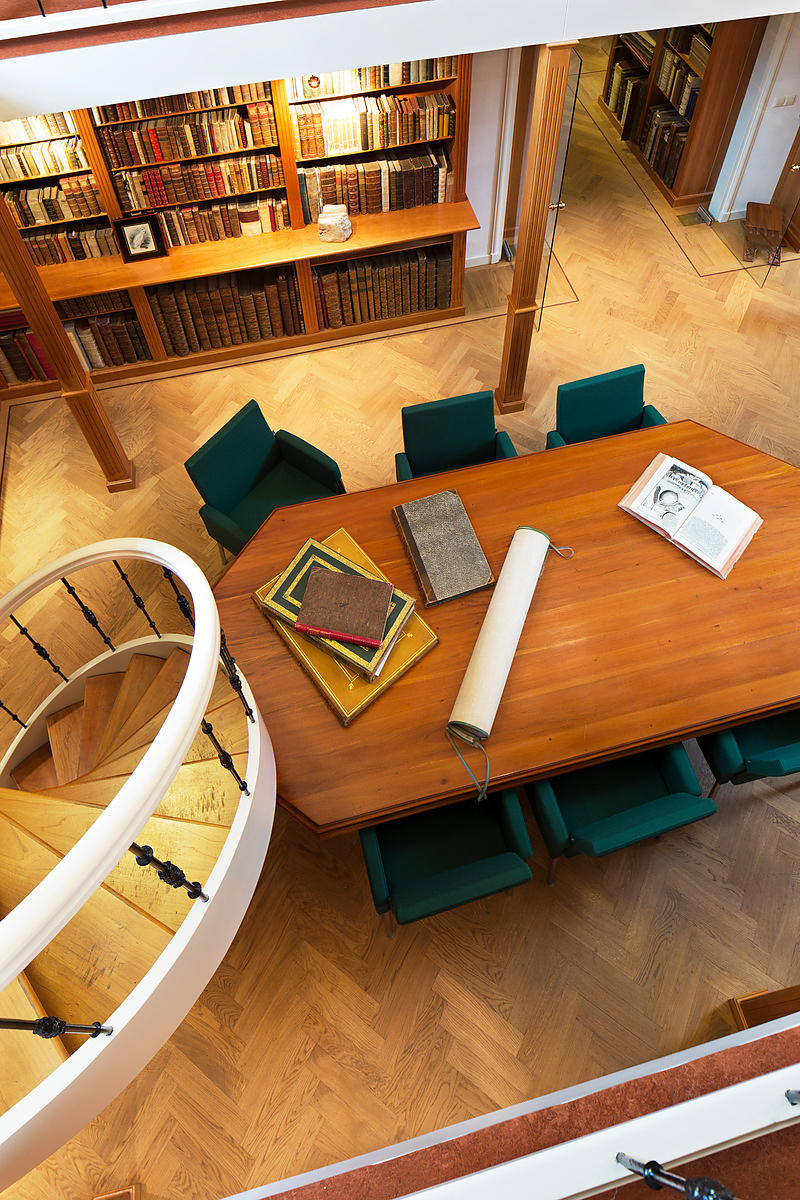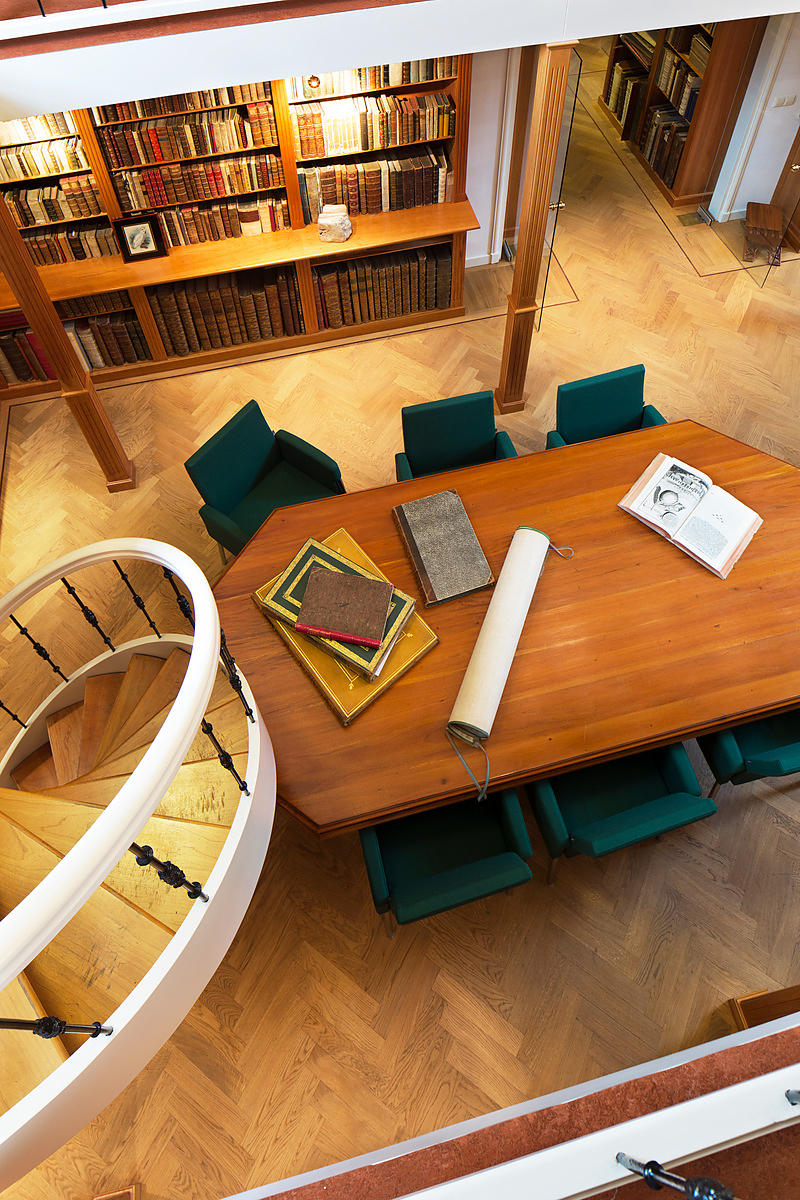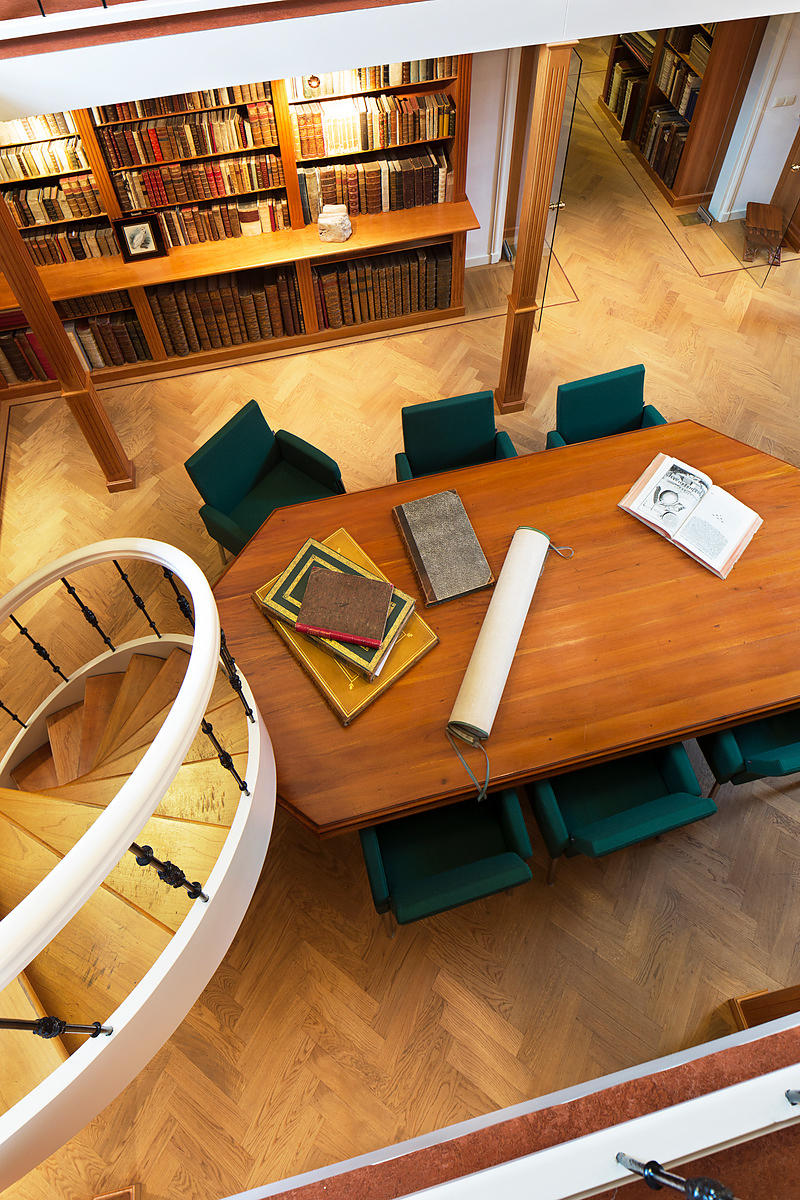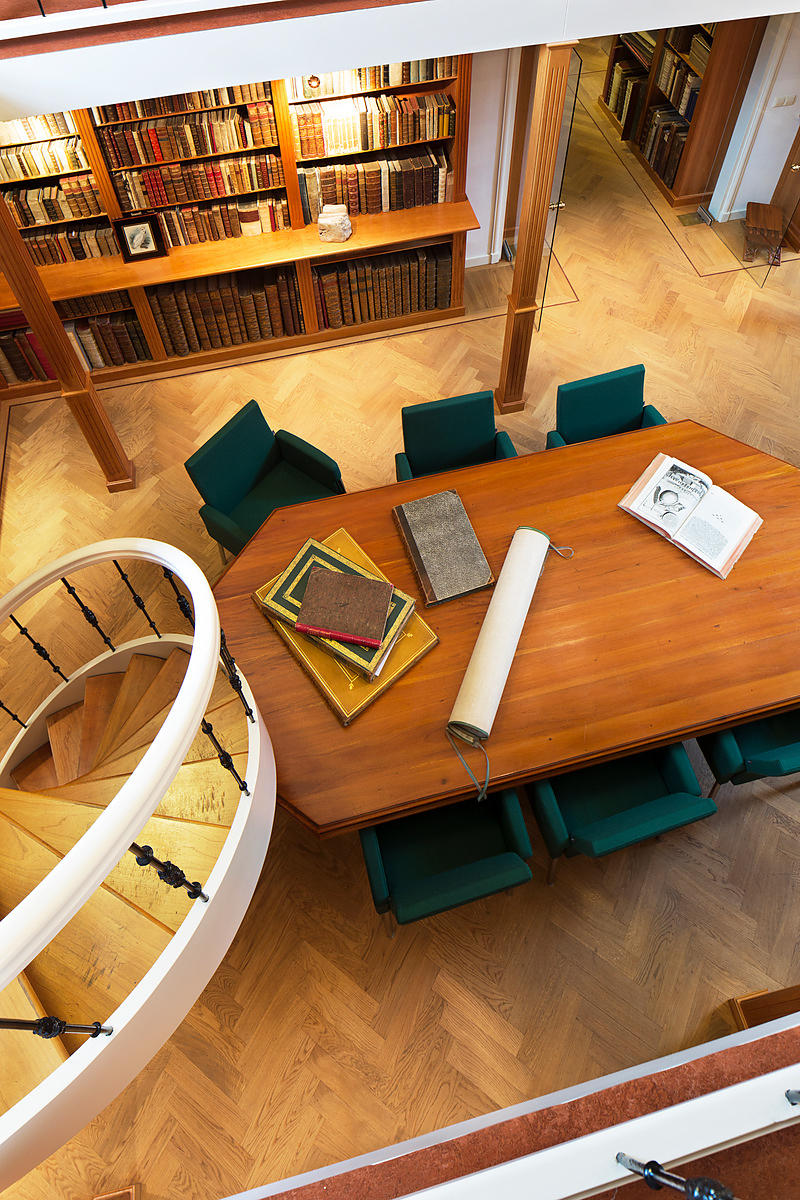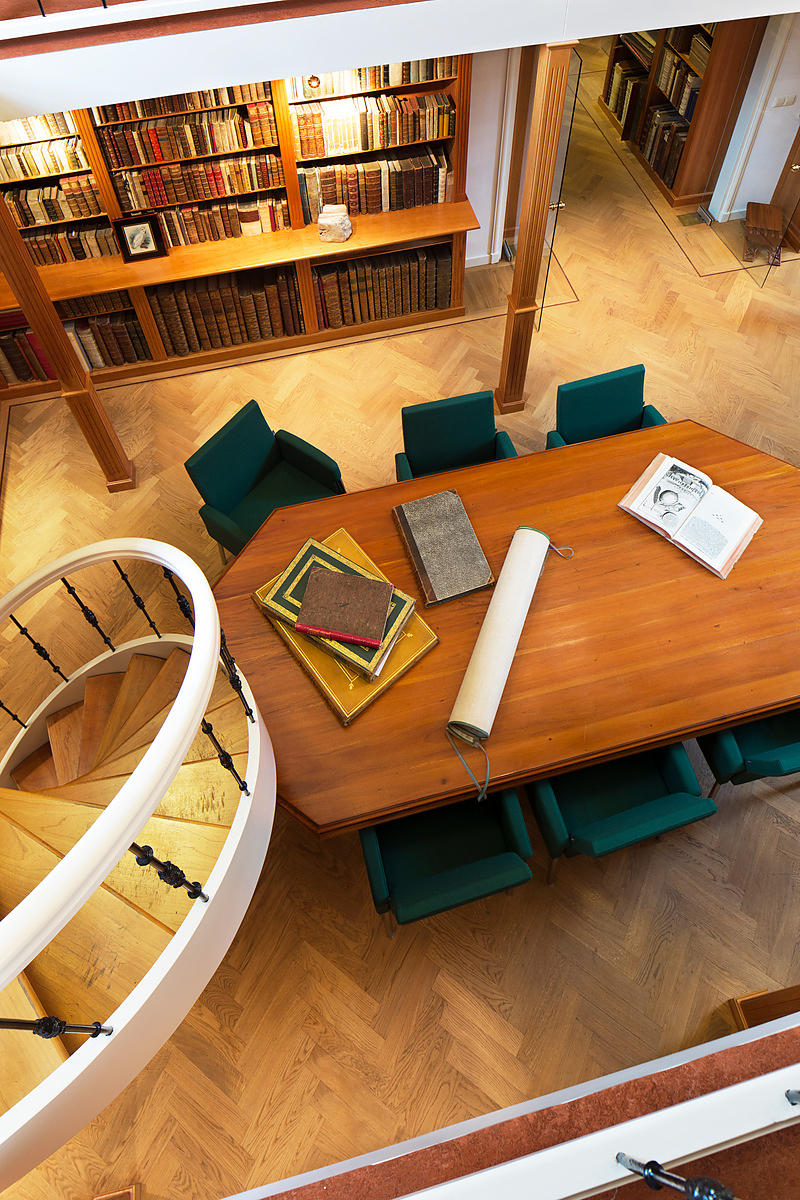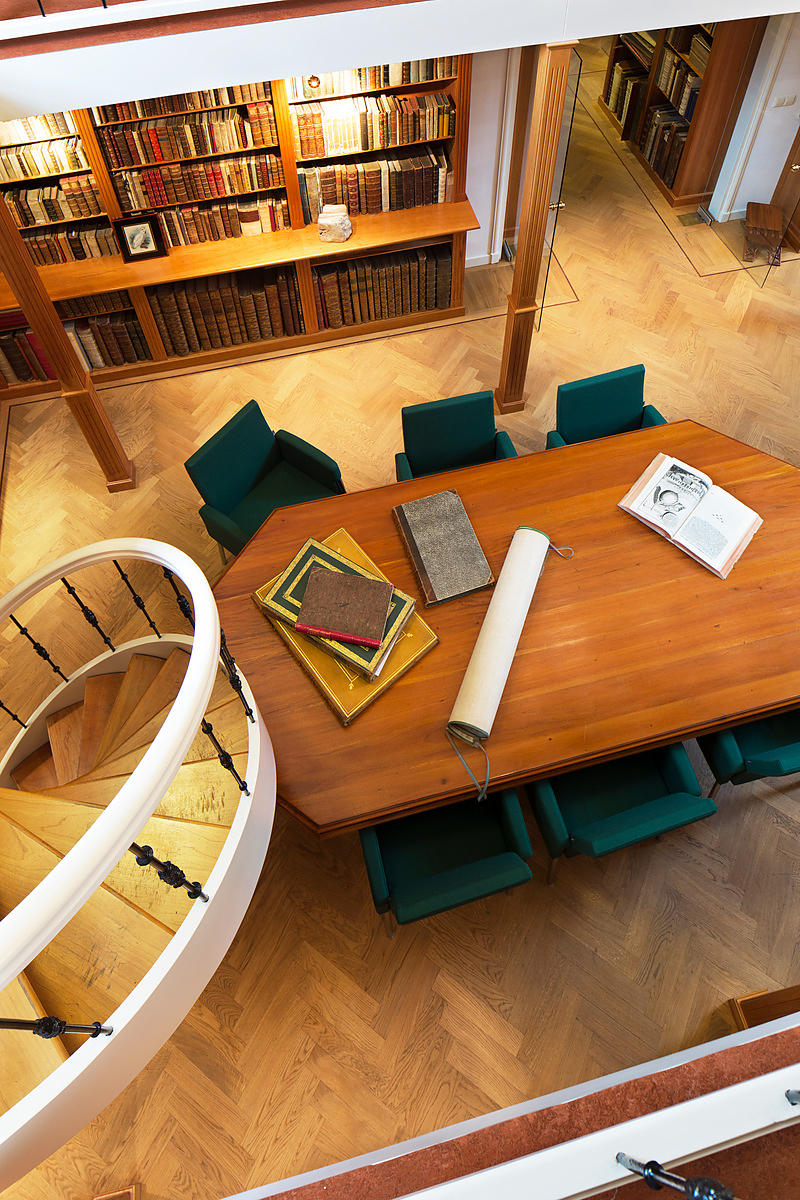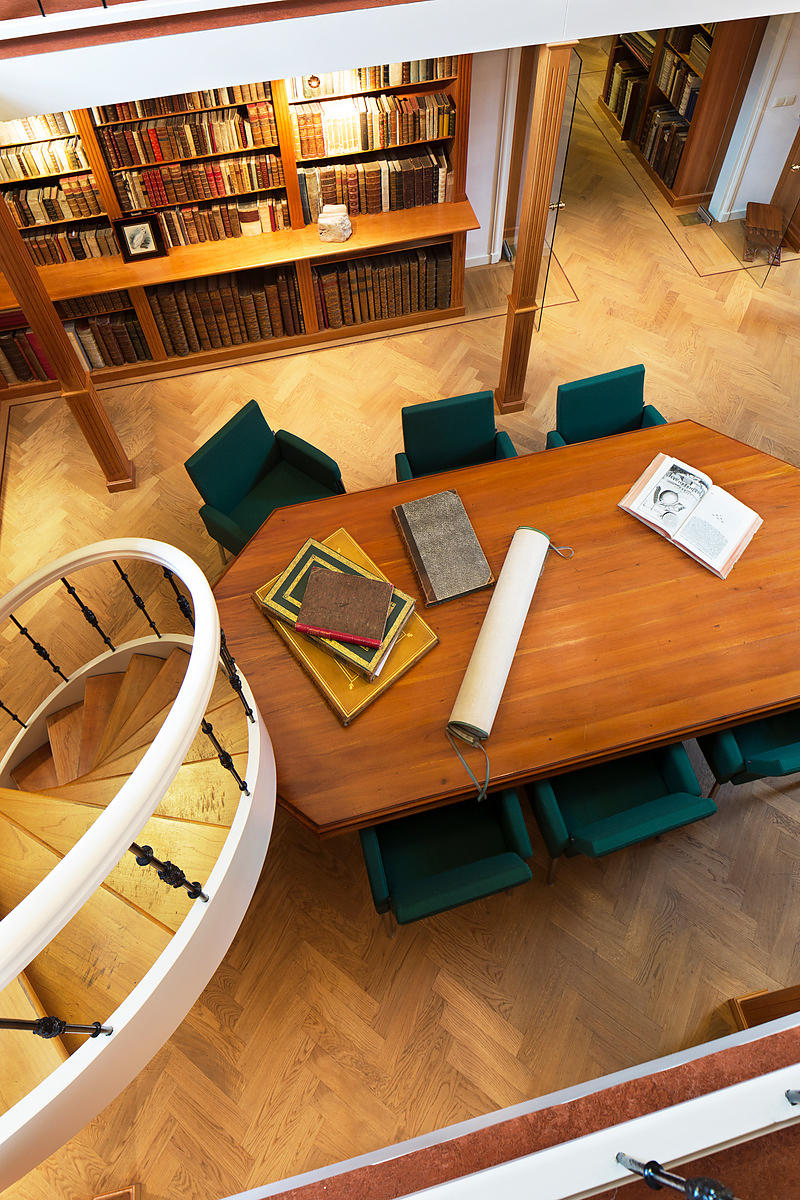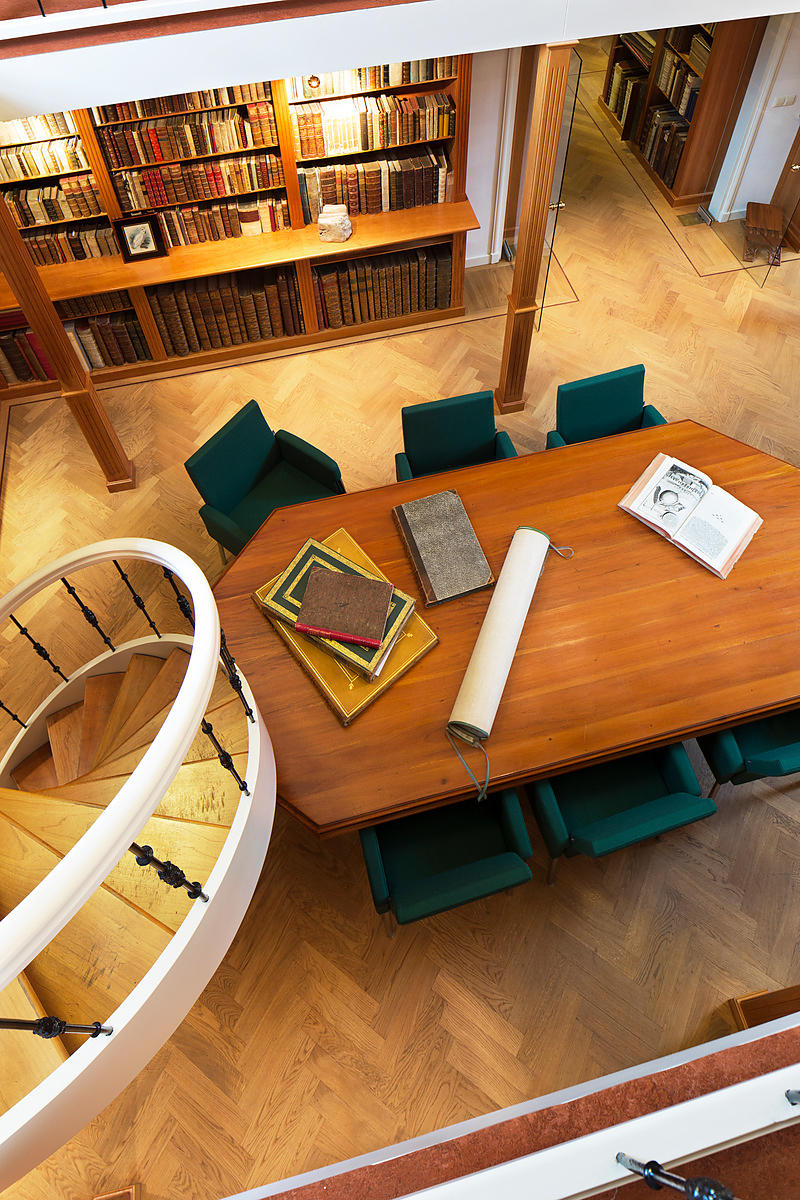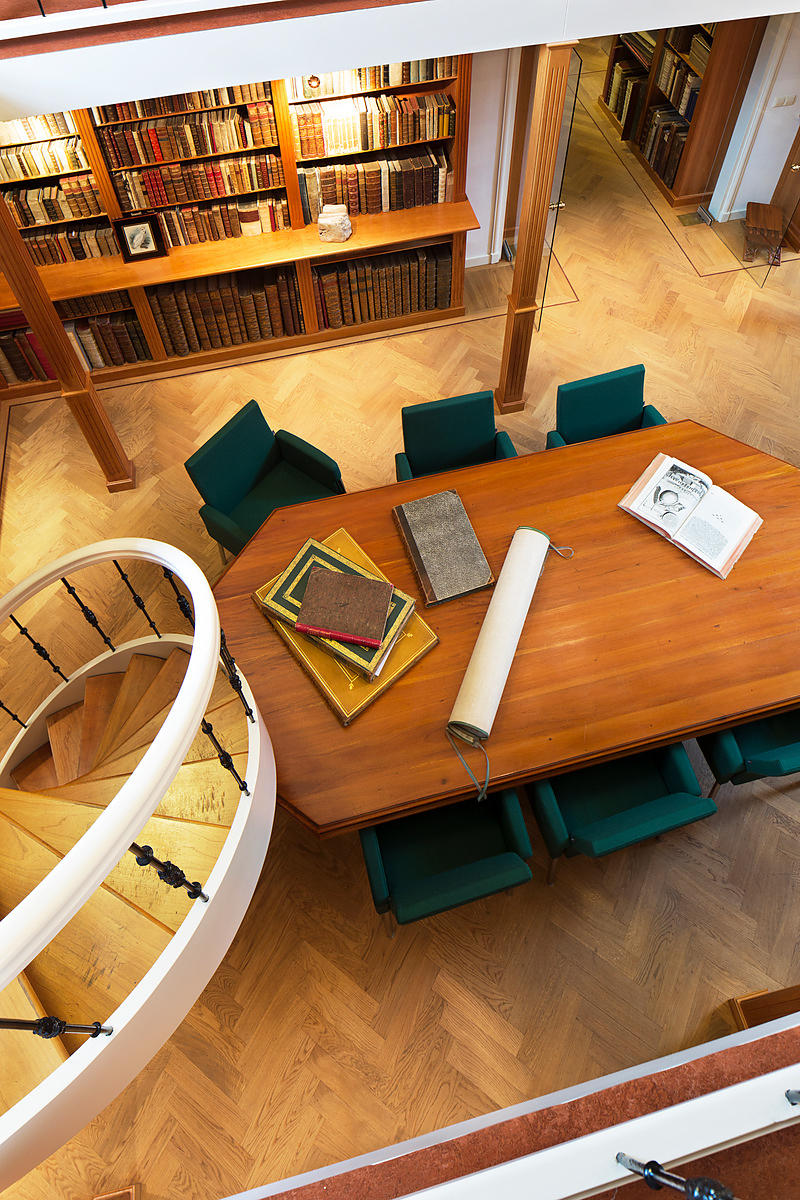 [TAFEREEL DER DWAASHEID]. LAW, John (subject).
Het groote tafereel der dwaasheid, vertoonende de opkomst, voortgang en ondergang der actie, bubbel en windnegotie, in Vrankryk, Engeland, en de Nederlanden, gepleegt in den jaare MDCCXX.
[Amsterdam], 1720 [= ca. 1740?]. Folio. With letterpress title-page printed in red and black, 77 engraved plates (including 2 made up of 4 separate prints each, mounted to form 2 leaves together). Most are double-page and several are larger folding sheets, and they include 4 maps and the plate with the complete set of 52 playing cards. Contemporary mottled calf, gold-tooled spine with modern title-label.
€ 3,500
Third edition of a famous collection of texts and plates satirizing the Englishman John Law, his Mississippi Company, and the international land and trading speculation in worthless shares of the South Sea Bubble of 1719-1720, which resulted in an international scandal. The speculation began in Paris, London and Hamburg, spreading to the Netherlands in the summer of 1720. While plays satirizing the speculation already opened in September 1720, the bubble really burst in October. Within each edition the number and makeup of the plates varies greatly from copy to copy. Muller gives a list of 74 plates in the most extensive contemporary published list, but no copy of any edition includes them all (some are alternatives) and several plates frequently included are not in those lists.
Without the often lacking 5 leaves of text containing the Copye van een brief. Some tears restored in the margins, several leaves strengthened along the folds, stains in the first plate and title-page and some occasional thumbing. A fair to good copy. Binding rubbed along the extremities, notably affecting the spine, but still firm and with a modern title-label.
Kress 3217 (eds. not distinguished); Muller, Historieplaten II, pp. 103-124; Sabin 28932.
Related Subjects: