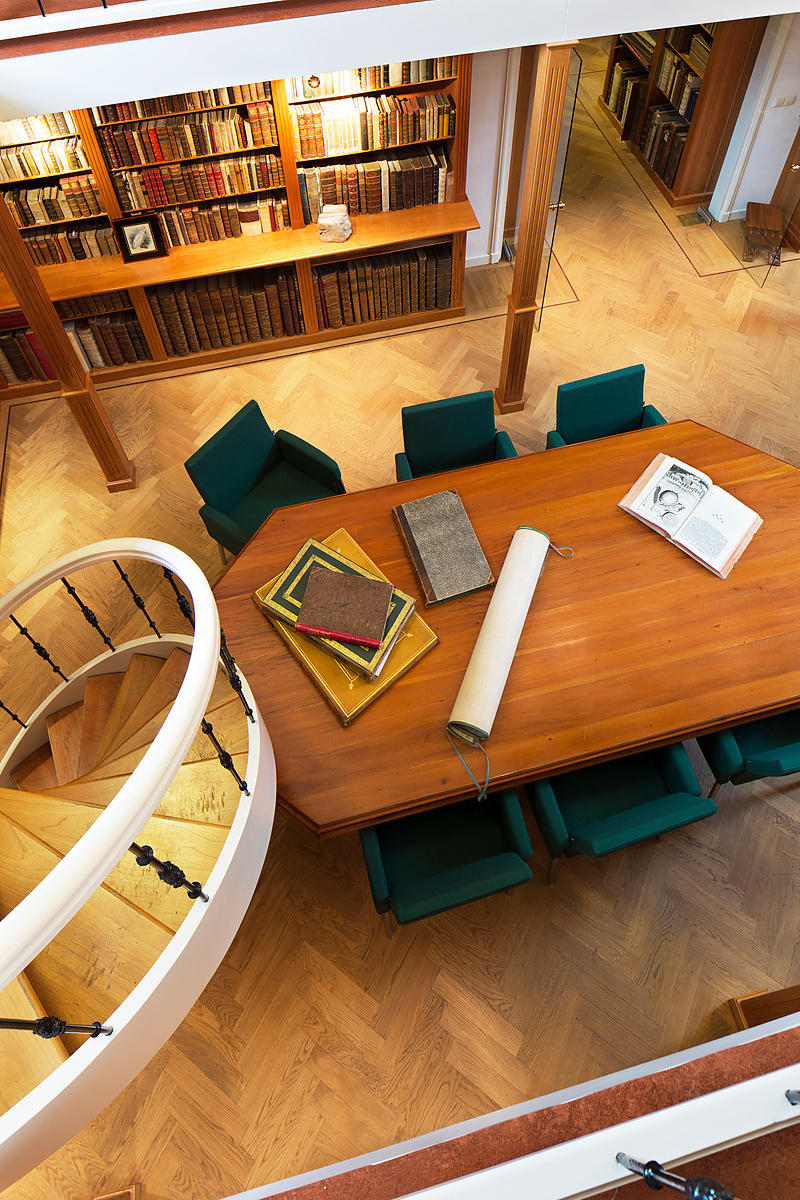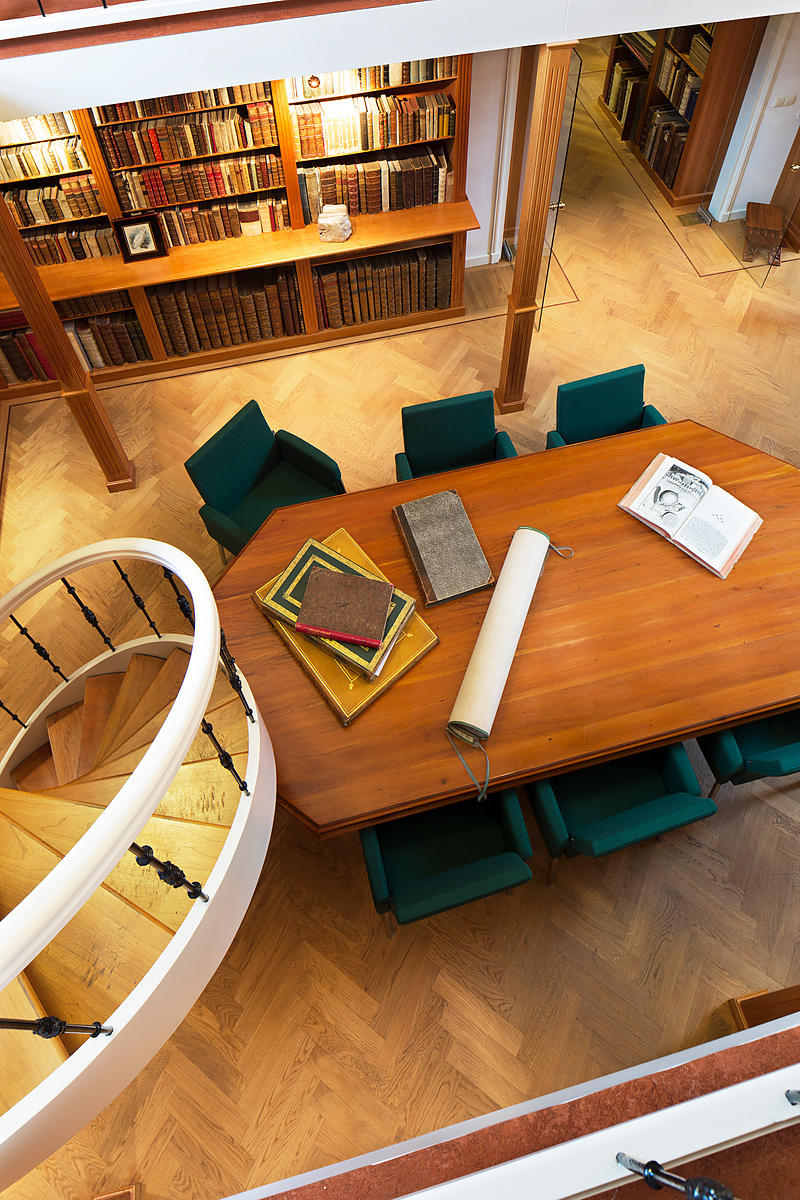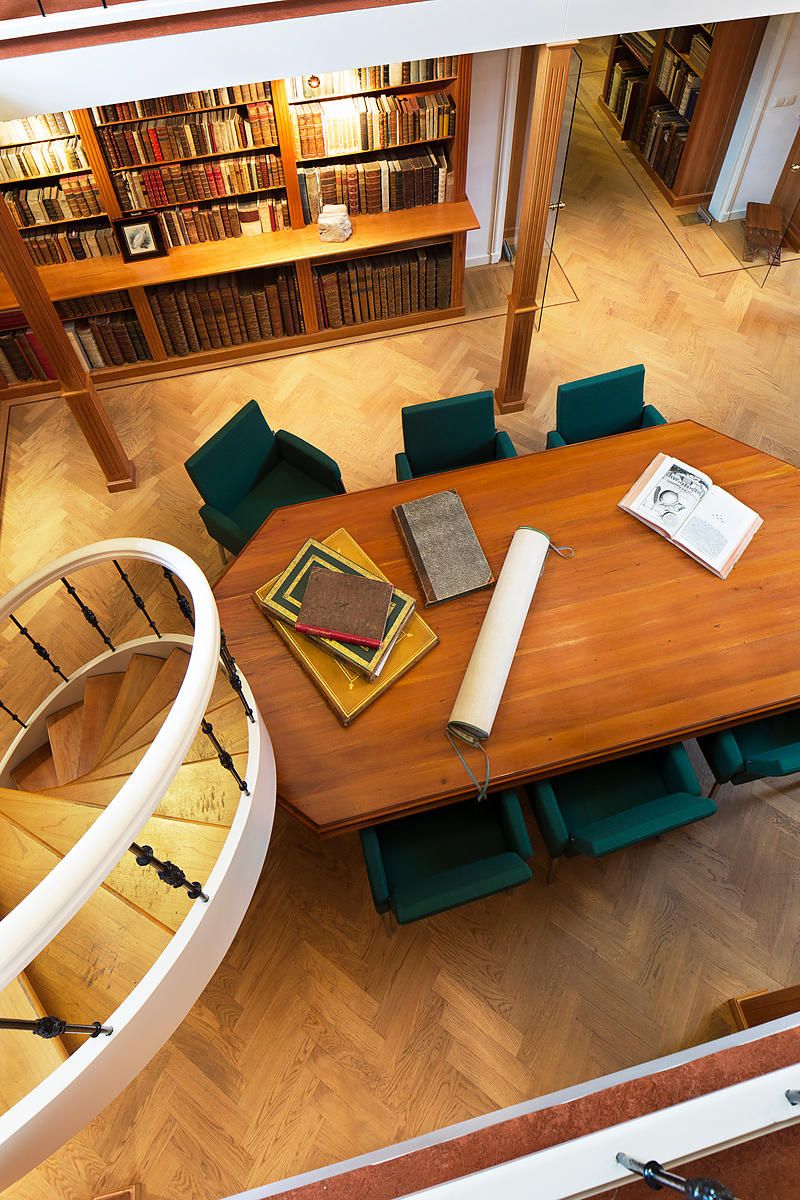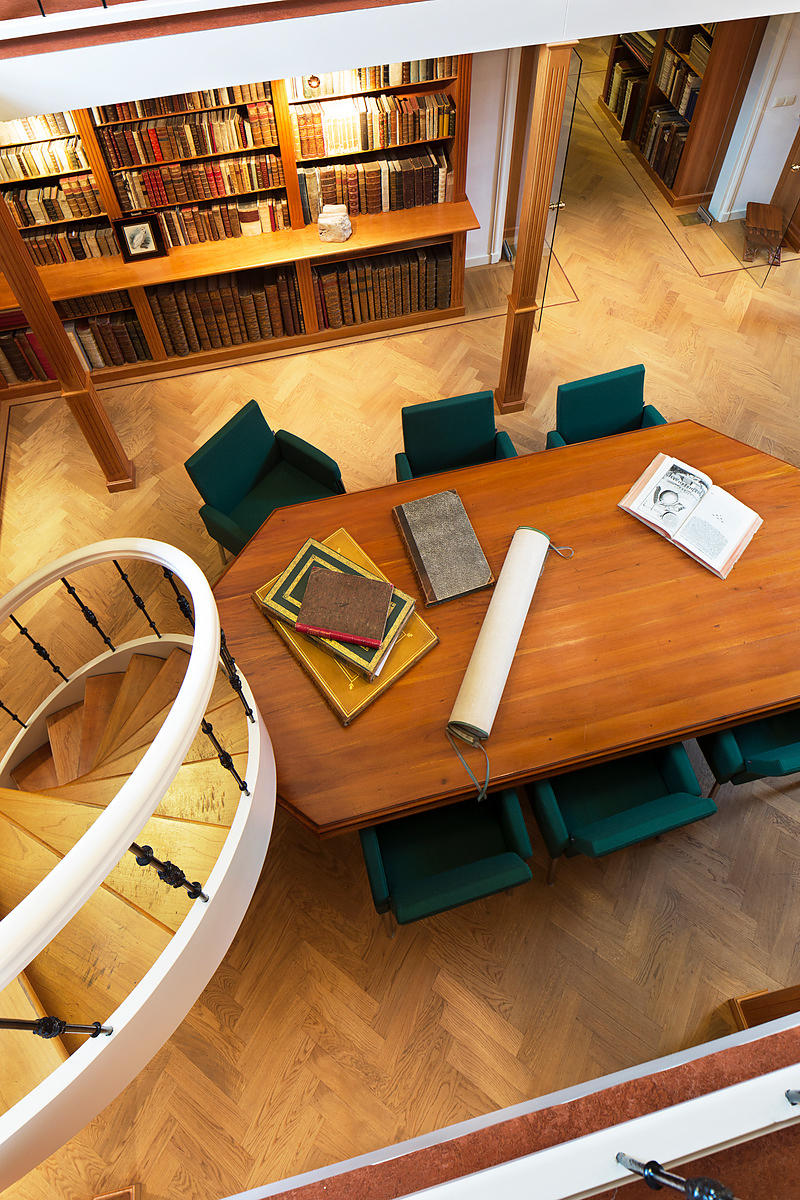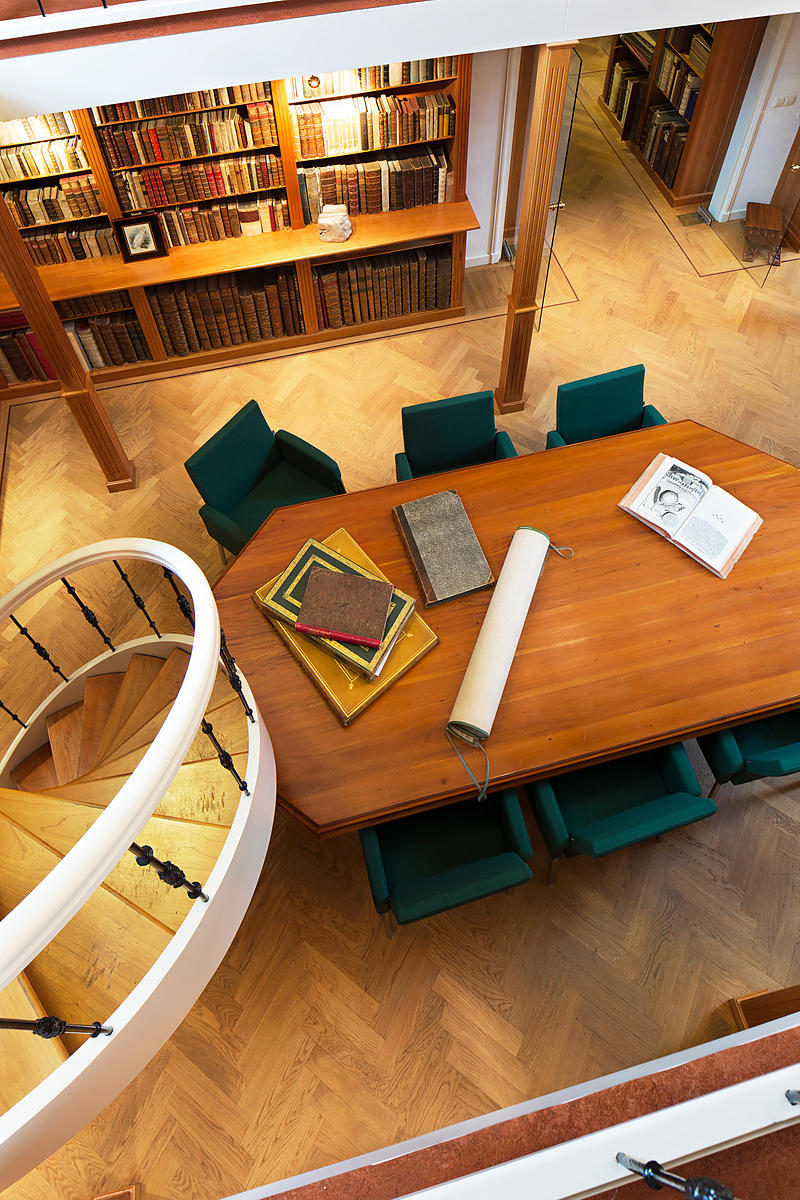 [QURAN - ARABIC & LATIN]. MARRACCI, Ludovico, ed.
Alcorani textus universus ex correctioribus Arabum exemplaribus summa fide, ... Eadem fide, ... in Latinum translatus; appositis unicuique capiti notis, atque refutatione: ...[vol. 2 title:] Refutatio Alcorani, in qua ad Mahumetanicae superstitionis radicem securis apponitur; ...Padova, Typographia Seminaria, 1698. 2 volumes bound as 1. Folio (35.5 x 25 cm). Blind-tooled vellum (ca. 1800?), reusing and retooling vellum from a slightly earlier blind-tooled binding.
€ 25,000
The first scholarly printed Quran, prepared by the anti-Islamic Catholic Ludovico Marracci, with a much more accurate Arabic text than any previously printed and the first accurate Latin translation, also including extensive notes based on the Islamic commentaries, as well as the editor's extensive "refutations" of each sutra. Each sura is given first in Arabic, then in Latin translation, followed by notes and then the refutation. The entire first volume of about 430 pages is taken up with preliminary matter, including a 24-page life of Muhammad (one of the first detailed biographies ever printed and again more accurate than its predecessors), an 8-page profession of faith with the Arabic and Latin in parallel columns, and additional commentaries and introductory matter. The fact that this edition was produced explicitly as an attempt to refute the views of Islam has naturally led Islamic scholars to dismiss it, but both the Arabic text and the Latin translation were far better than any previously printed and had no serious rival until the Leipzig edition of 1834. The commentaries also made a great deal of Islamic scholarship available to a European audience for the first time and both the Arabic and the Latin text influenced nearly every edition for the next 150 years.With two bookplates and an occasional early manuscript note and a few letters or numbers inscribed in the foot margin of one leaf. With a tear running into the text of one leaf, repaired, but otherwise in very good condition. With generous margins. The boards are slightly bowed and there is a small tear repaired at the foot of the spine. A ground-breaking work of Quranic scholarship, a valuable source for the study of the Quran and an essential source for European views of Islam.
Cat. Bibl. A.-R. Courbonne, dont la vent ... 1er février 1842, 30 (this copy); 34; Schnurrer 377; Sheikh Al-Shabab, "The place of Marracci's Latin translation of the Holy Quran: ...", in: Journal of King Saud University: language & tanslation, 13 (2001), pp. 57-74.
Related Subjects: