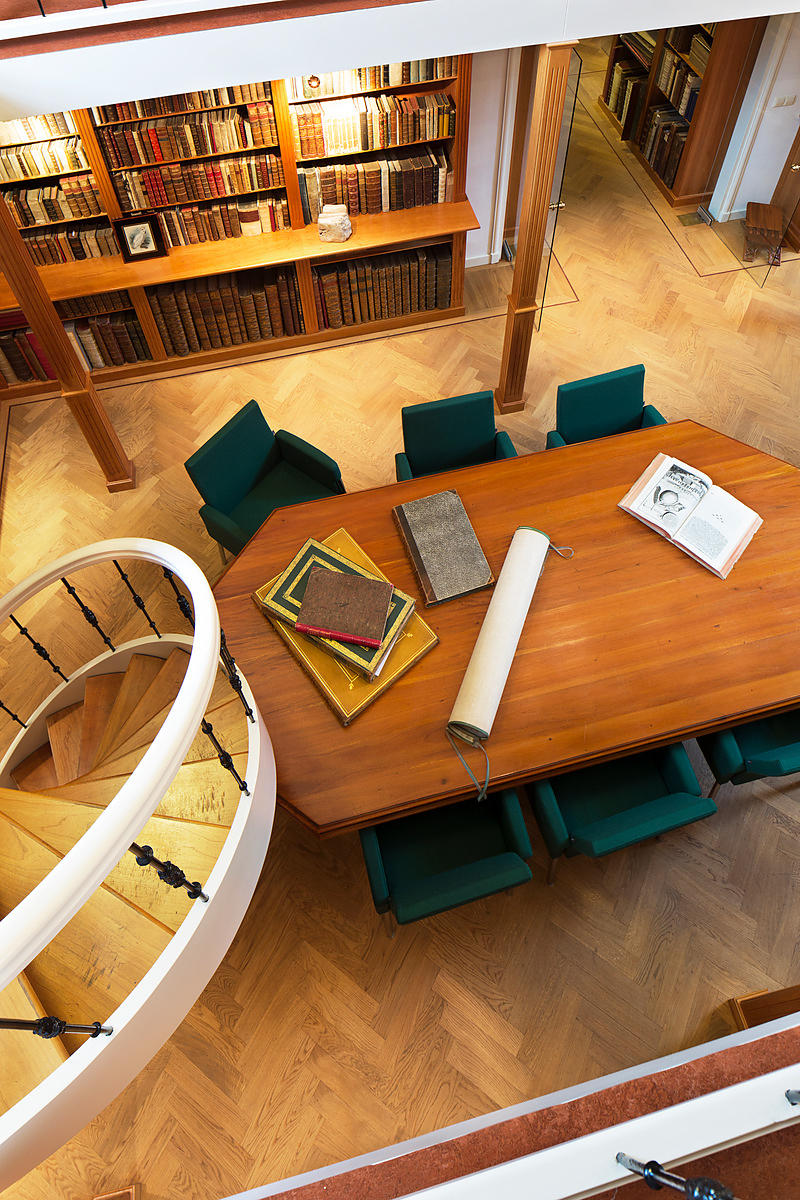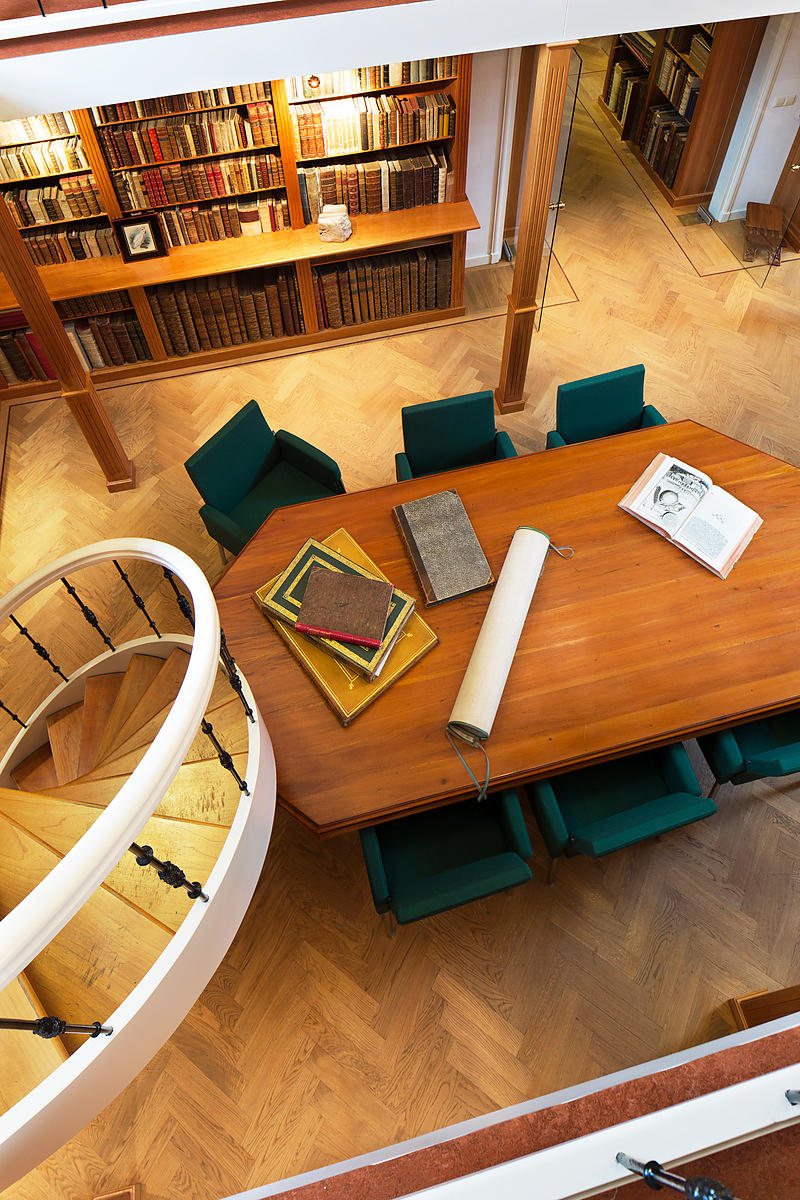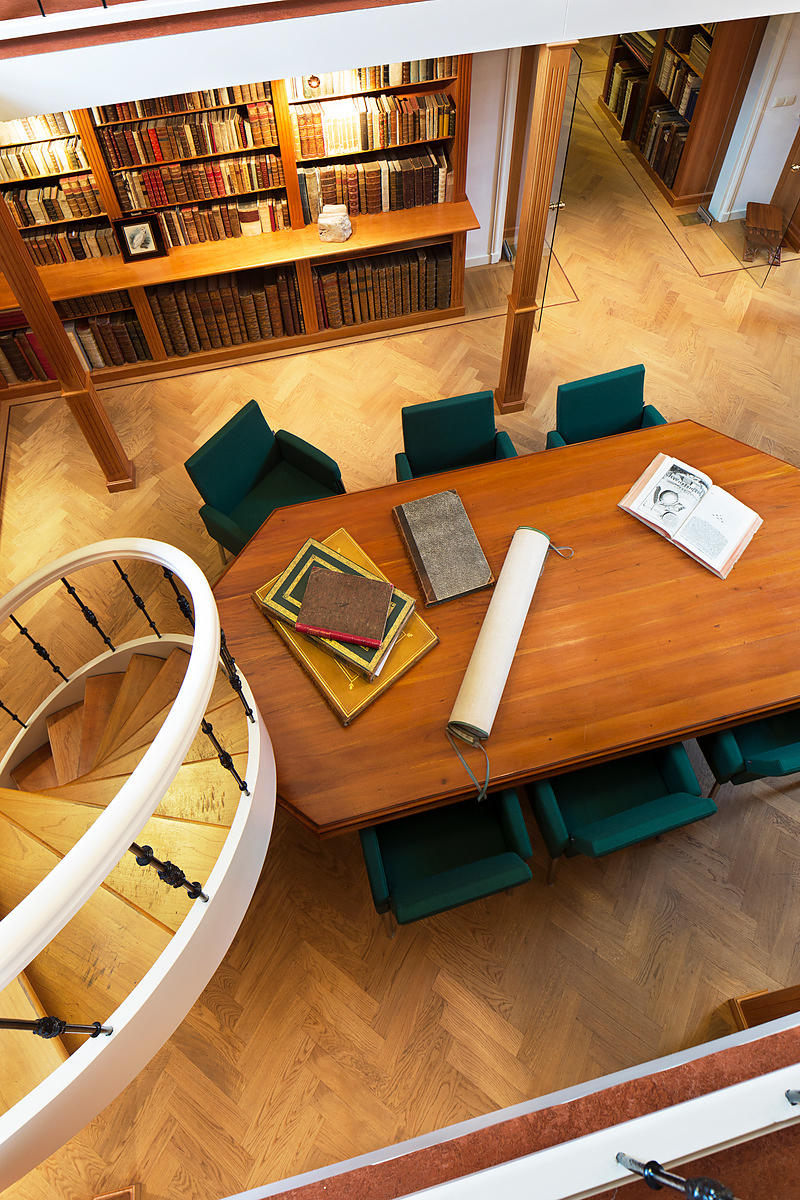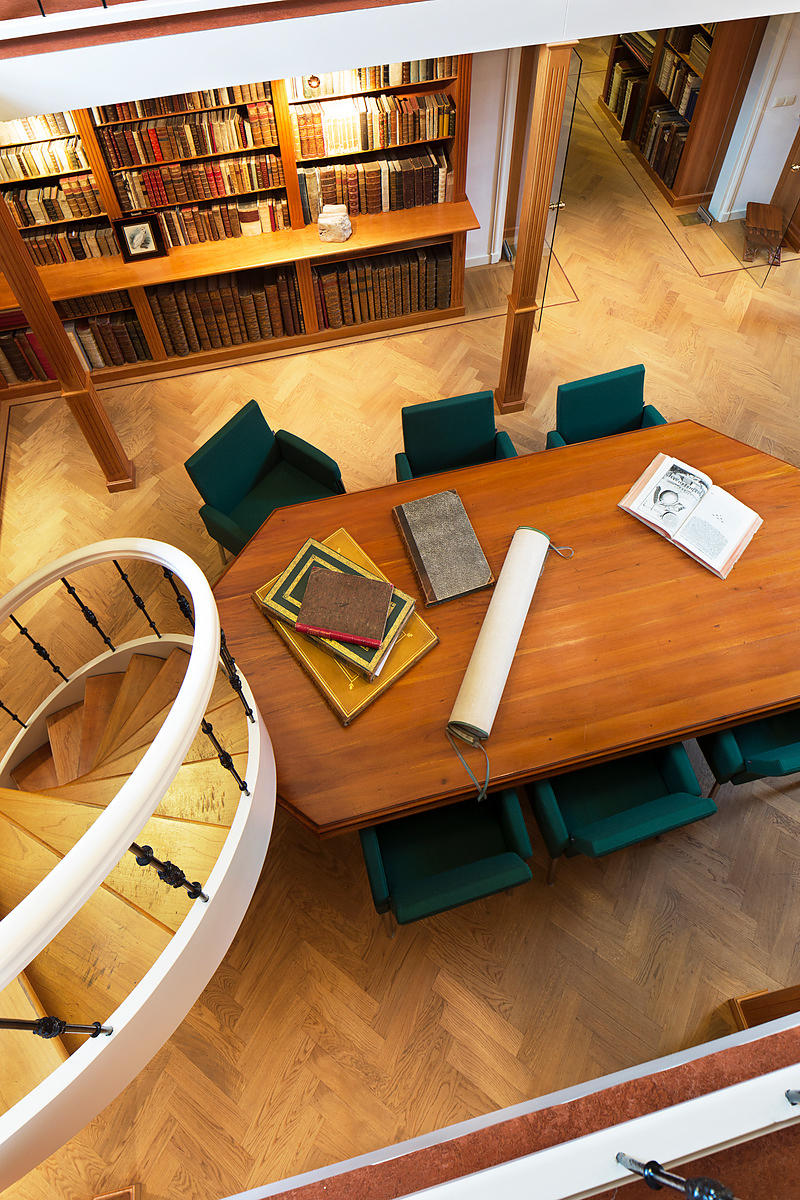 STEENWIJK, Frans van.
Klaudius Civilis, in zestien zangen, ...
Amsterdam, Pieter Meijer, 1774. Large 4to. With engraved frontispiece by Reinier Vinkeles, included both uncoloured and beautifully hand-coloured and highlighted with gold. Near contemporary half calf (ca. 1800), richly gold-tooled spine.
€ 2,500
First and only edition of a neoclassical epic poem in rhymed Dutch verse about Claudius Civilis (also known as Julius Civilis), leader of the 69/70 AD Batavian rebellion against the authority of classical Rome. What little is known of the real events comes from Tacitus's Historiae, but in the Dutch Republic the story was revived as a heroic story of the ancient Dutch bravely standing up against the unfair authority of the powerful Roman Empire. The story remained in vogue throughout the 18th-century and the Dutch poet Frans van Steenwijk (1705-1788) gave it its most extensive treatment in the present work.
The present copy is of special interest for its beautiful engraved frontispiece by Reinier Vinkeles (1741-1816). It appears in this copy both uncoloured, so that one can see every detail of the engraving, and luxuriously hand-coloured and highlighted with gold.
With bookplate. In very good condition and with very generous margins. With the top of the spine slightly damaged, the front hinge cracked and a few scuff marks, but the binding remains generally good.
E. de La Fontaine Verwey, Illustr. letterk. werken XVIIIe eeuw, p. 175; W.A.P. Smit, Kalliope in de Nederl., pp. 436, 836.
Related Subjects: