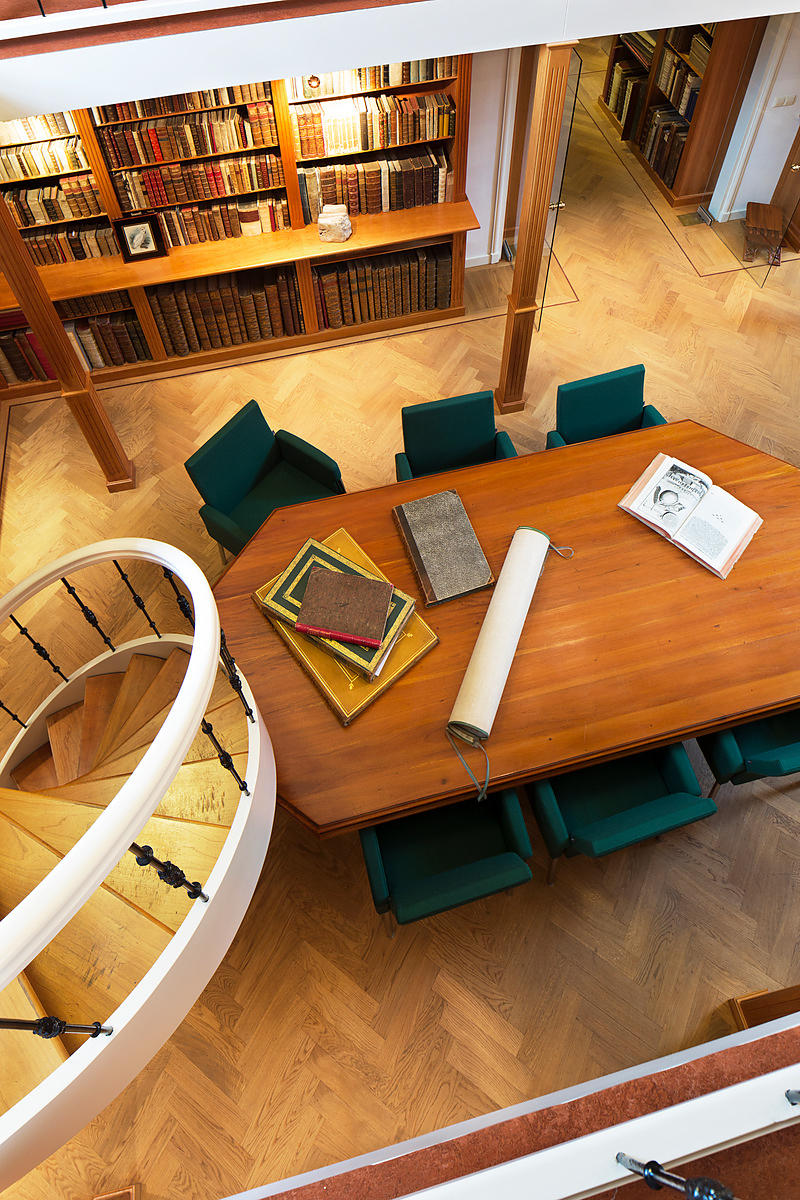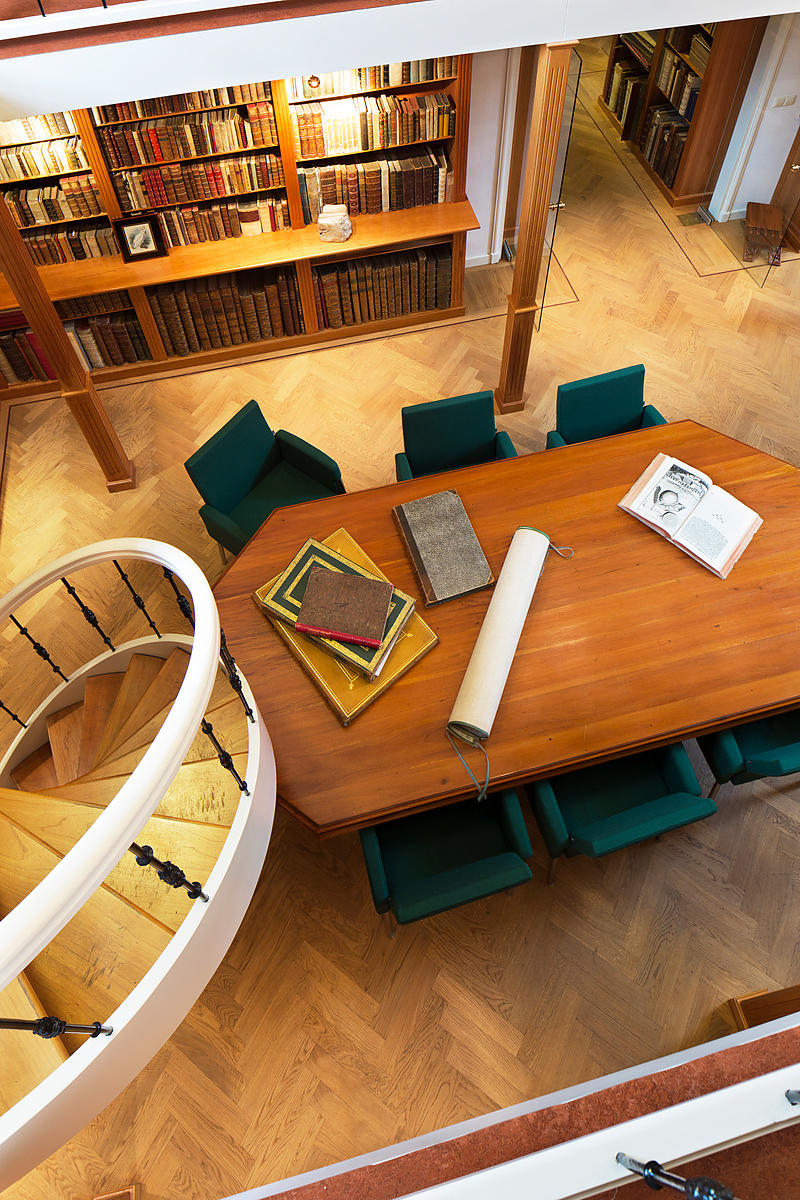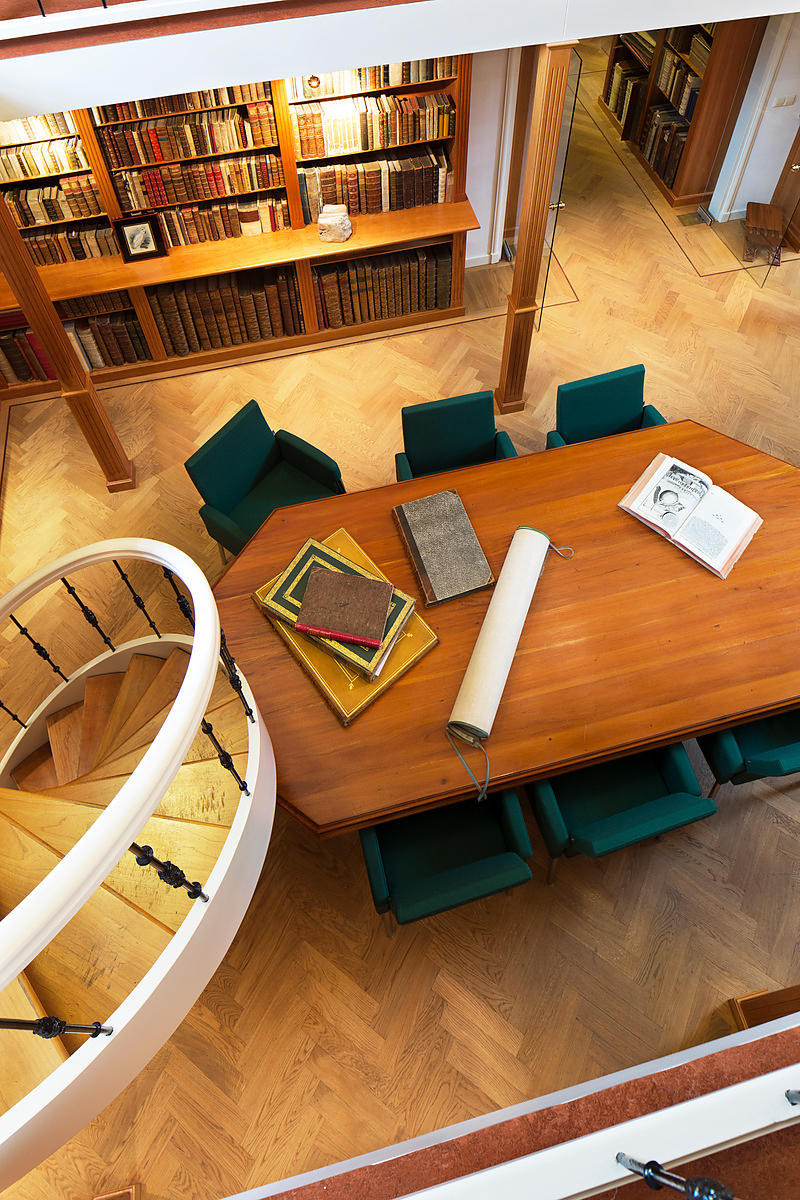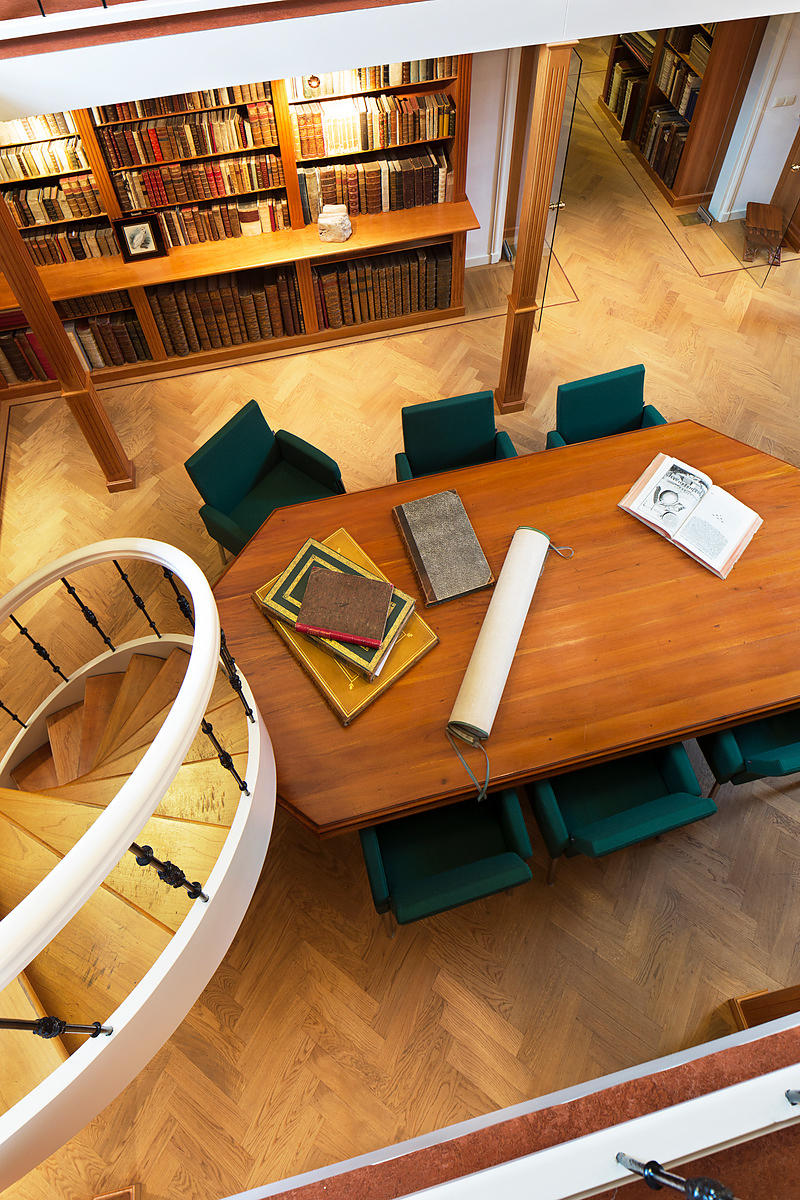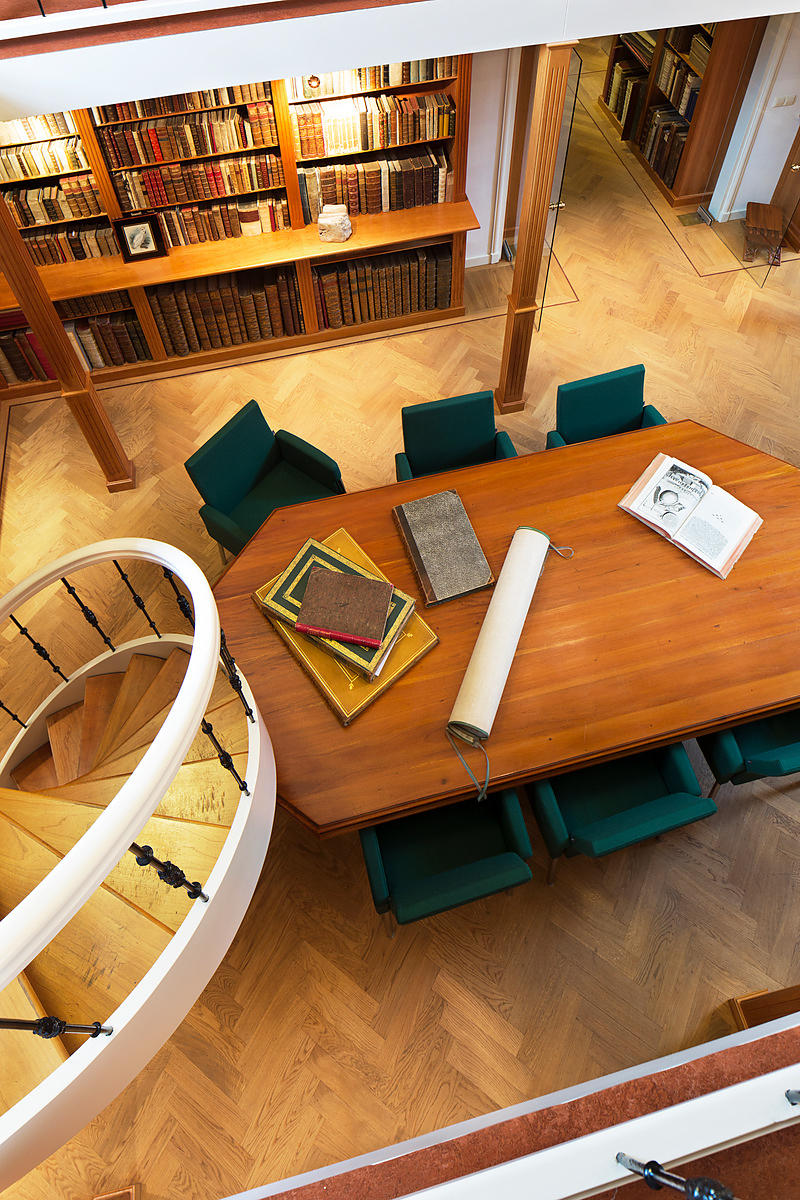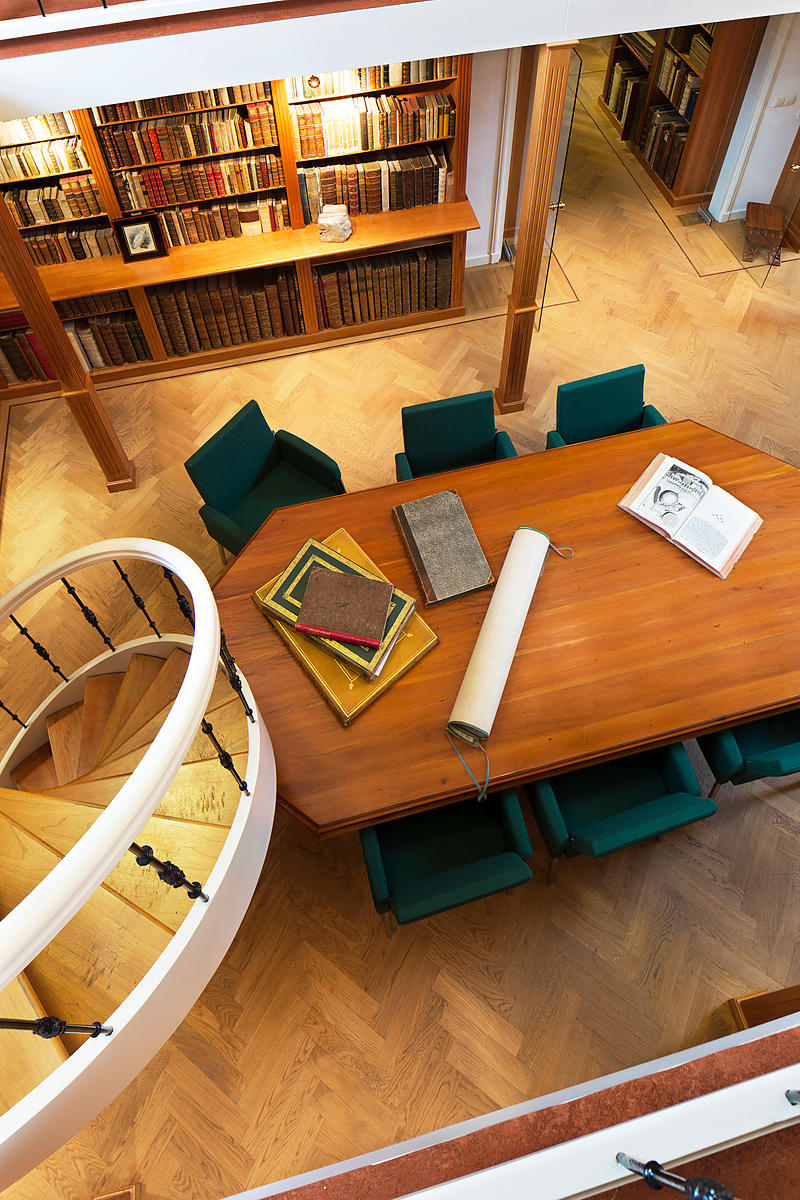 SCARLATINI, Ottavio.
Homo et eius partes figuratus & symbolicus, anatomicus, rationalis, moralis, mysticus, politicus, & legalis, collectus et explicatus cum figuris.
Augsburg & Dillingen, Johann Caspar Bencard, 1695. 2 volumes bound as 1. Large folio (37 x 23 cm). With a finely engraved emblematic frontispiece by the Augsburg engraver Leonhard Heckenauer (1655-1704), 2 title-pages with the same large engraved brooding chicken emblem and 42 engraved emblems in decorative cartouches in the text (plate size mostly 14 x 13 cm, but that on p. 232 of vol. 1 3.5 x 8.5 cm) perhaps also by Heckenauer. Contemporary vellum.
€ 7,500
First and only Latin edition (translated by Matthias Honcamp) of a truly unique emblematic and philosophical work, originally published in Italian in 1684 as L'uomo e sue parti, figurato e simbolico, with 42 engraved emblems revolving around the human body and body parts. It describes and depicts the human body in its details and in its entirety in every aspect conceivable. The book also discusses magic, in the strict sense of the word, revealing many marvellous secrets, such as the occult properties of saliva, urine, sperm, etc.
"The erudition demonstrated by the author is really quite extraordinary" (Raybould) including metoposcopy (the interpretation of facial wrinkles for divination!). An appendix adds short accounts of several subjects, including "hieroglyphia" and "androgyni", along with short works by other authors: Lactantius Firmianus's "De opificio Dei", Coelius Rhodiginus on humanity, and a long "Ode" to humanity: "Considerationes patheticae de creatione, & dignitate hominis" based on Trismegistus, Plato, Coelius and other ancient sources.
With a faint marginal water stain and a couple small rust spots in the paper, but otherwise in fine condition. The binding shows a few scratches, cuts and stains, small cracks at the head and foot of the hinges and 1 sewing support broken at the hinge, but is still in good condition. A fascinating emblem book for both text and imagery (some of it now also humorous), and an impressive piece of book production.
Caillet 9948 ("unique in its genre"); Landwehr, German emblem books 530; Praz 490 note; R. Raybould, Emblemata 29.
Related Subjects: