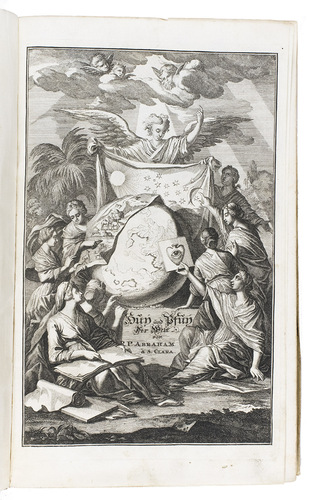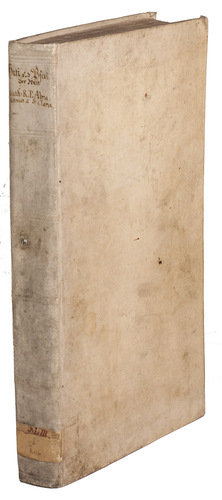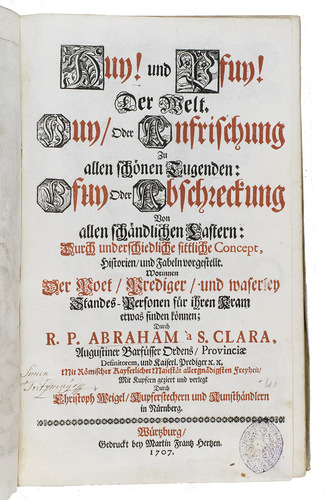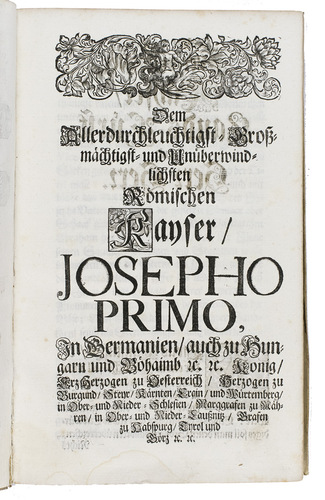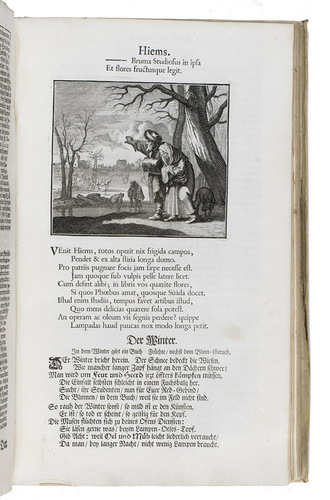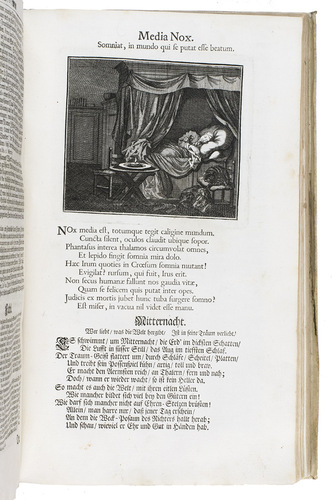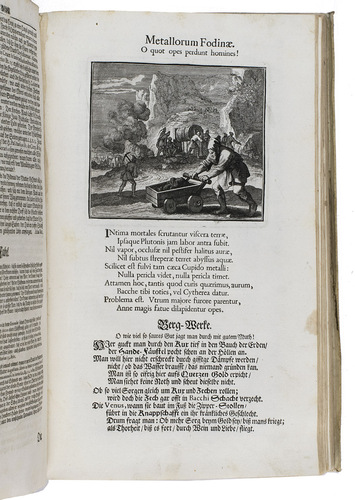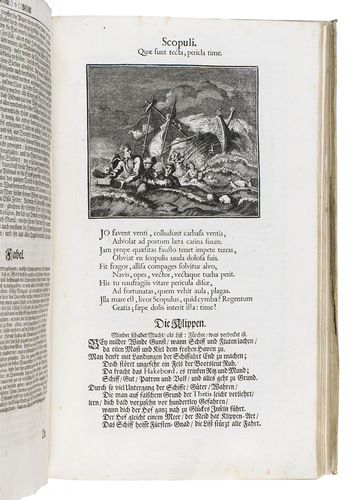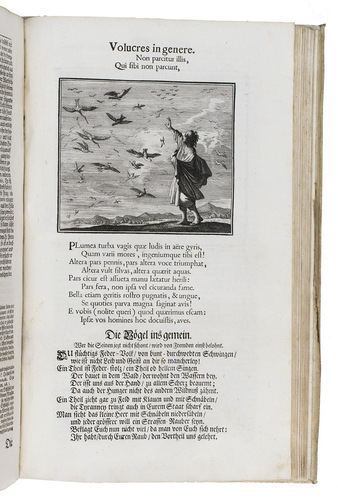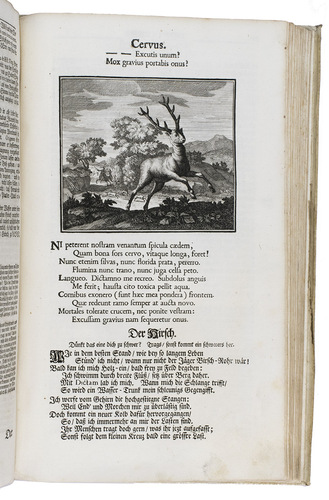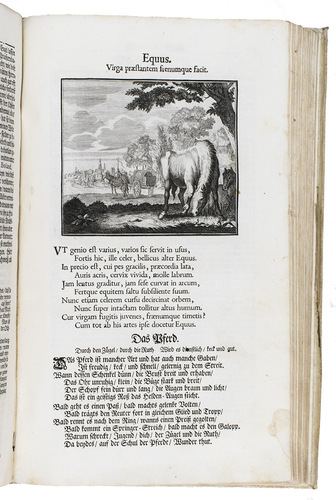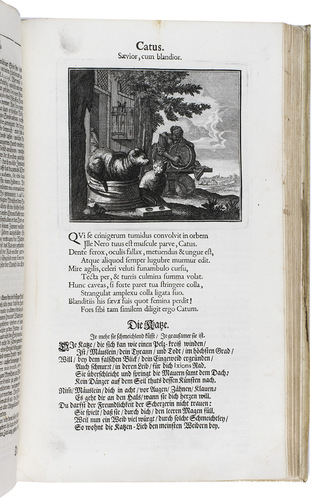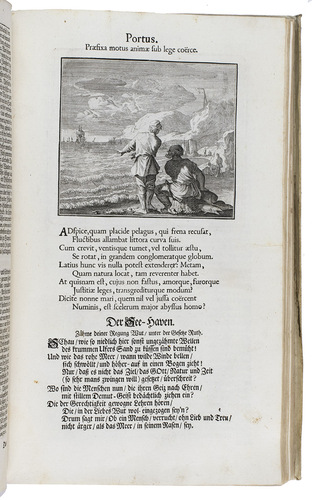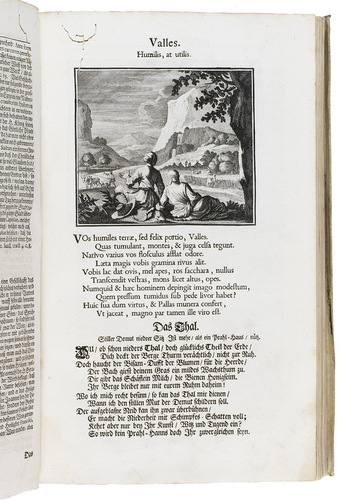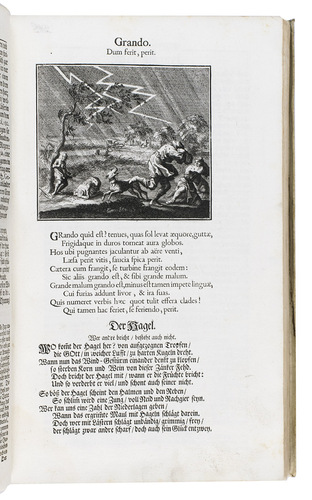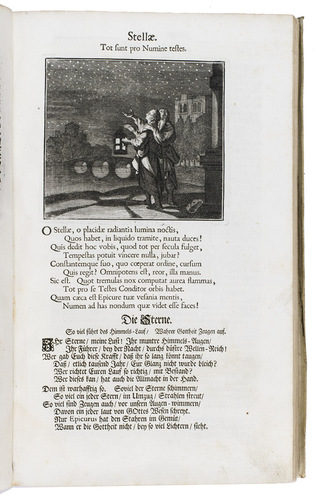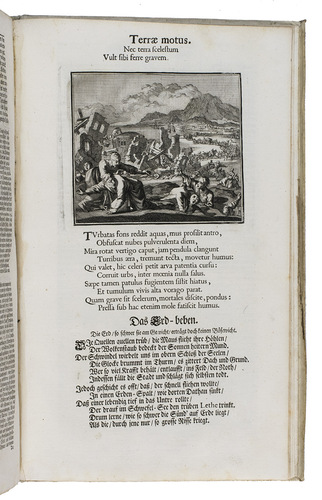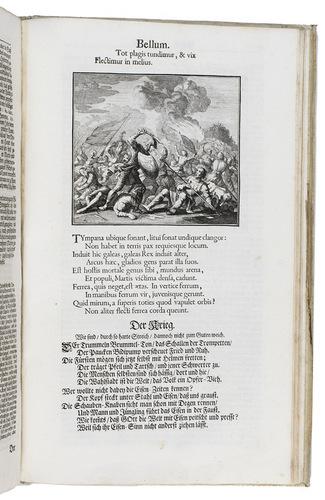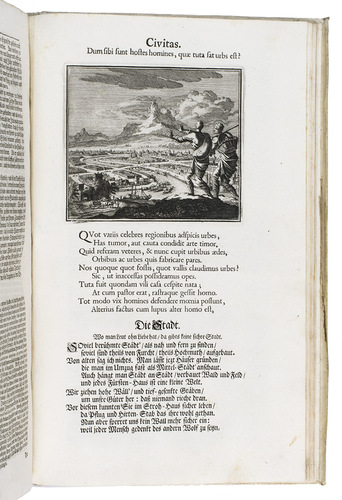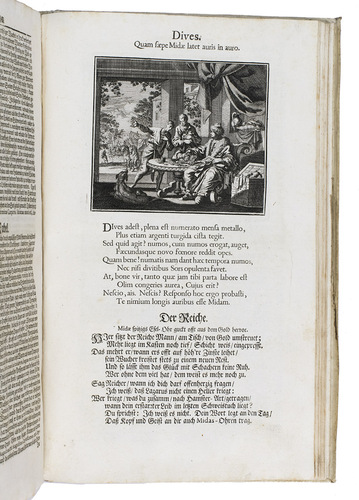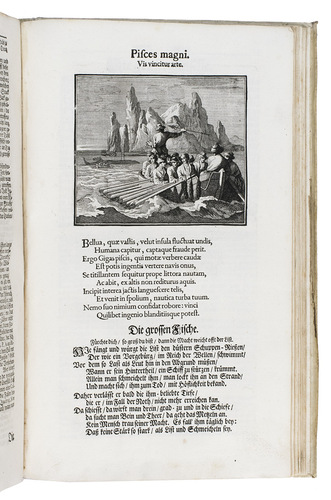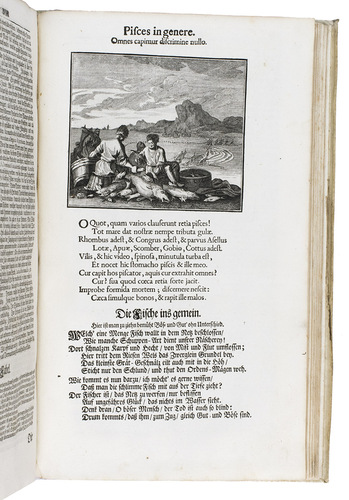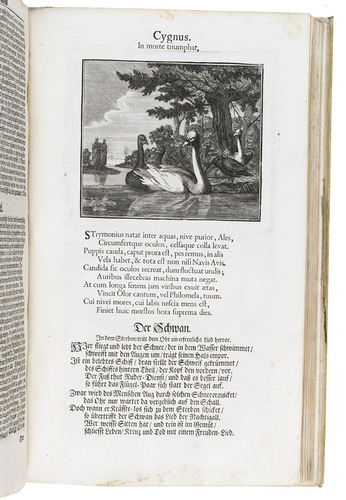 SANCTA CLARA, Abraham à.
Huy! und Pfuy! der Welt. Huy, oder Anfrischung zu allen schönen Tugenden. Pfuy oder Abschreckung von allen schändlichen Lastern. Durch unterschiedliche sittliche Concept, Historien, und Fabeln vorgestellt. Worinnen der Poet, Prediger, und waserley Standes-Personen für ihren Kram etwas finden können.
Nuremberg, Christoph Weigel; Würzburg, Martin Frantz Hertzen, 1707. Folio. With engraved allegorical title-page and 100 engraved emblems in text (measuring 10.5 x 12 cm). Contemporary vellum. [10], 200, [4] pp. & 100 ll.
€ 8,500
First edition of a German emblem book addressing virtues and vices in 100 emblems, compiled by the German preacher Abraham a Sancta Clara (born Johan Ulrich Mergerle; 1644 - 1709). As the title states, the book's purpose is to refresh the reader's virtues and to deter from vices by way of emblems. The concepts are explained in well-known fables and accessible symbols and allegories, like the sun, moon, fire, sea, weather, seasons, metals, gems, animals etc. Each concept is illustrated in an emblem accompanied by a motto in Latin and a poem in German and Latin. The emblems were engraved by Christoph Weigel after illustrations by Caspar and Jan Luyken from the Ethica Naturalis (ca. 1700). Each emblem is followed by two pages of text explaining the emblem.
With a library inscription on flyleaf. Some marginal thumbing, occasional foxing and some occasional spots and smudges. Binding slightly soiled. Otherwise in good condition. Landwehr, German emblem books 11; Faber du Faur 1125; Goedeke III, 25, 240.
Related Subjects: