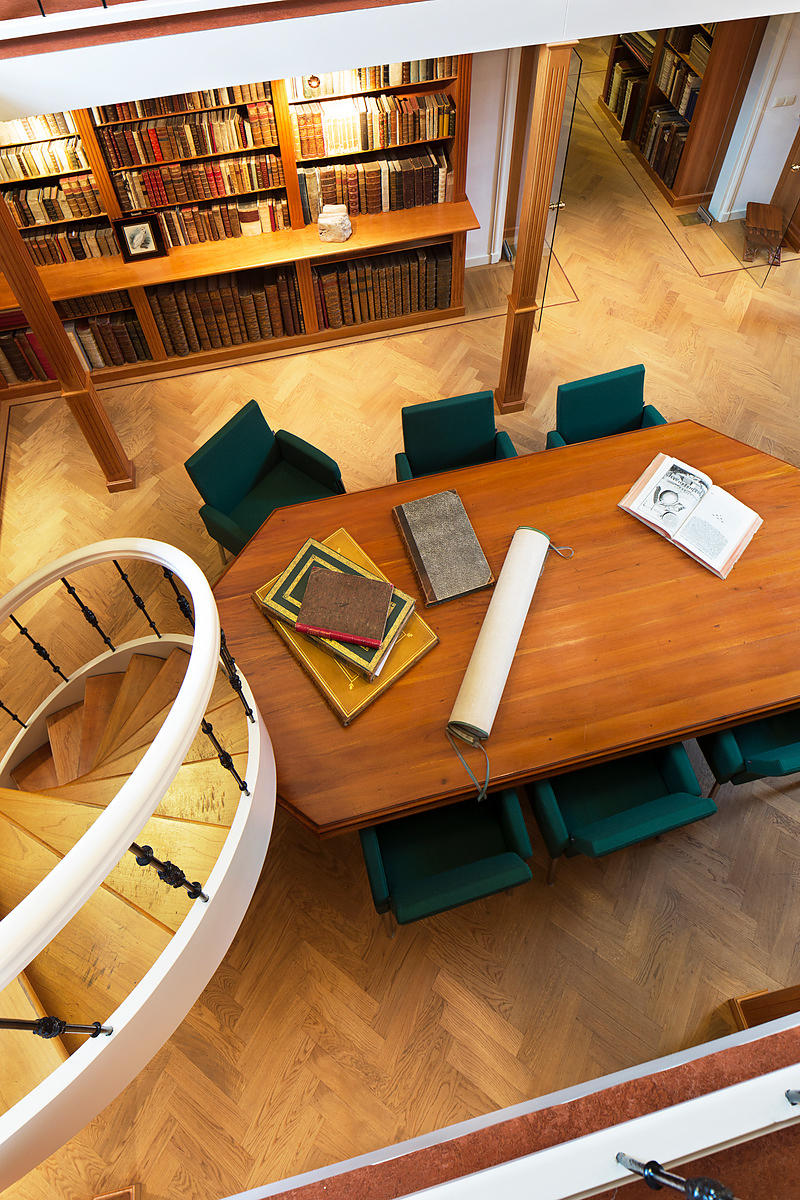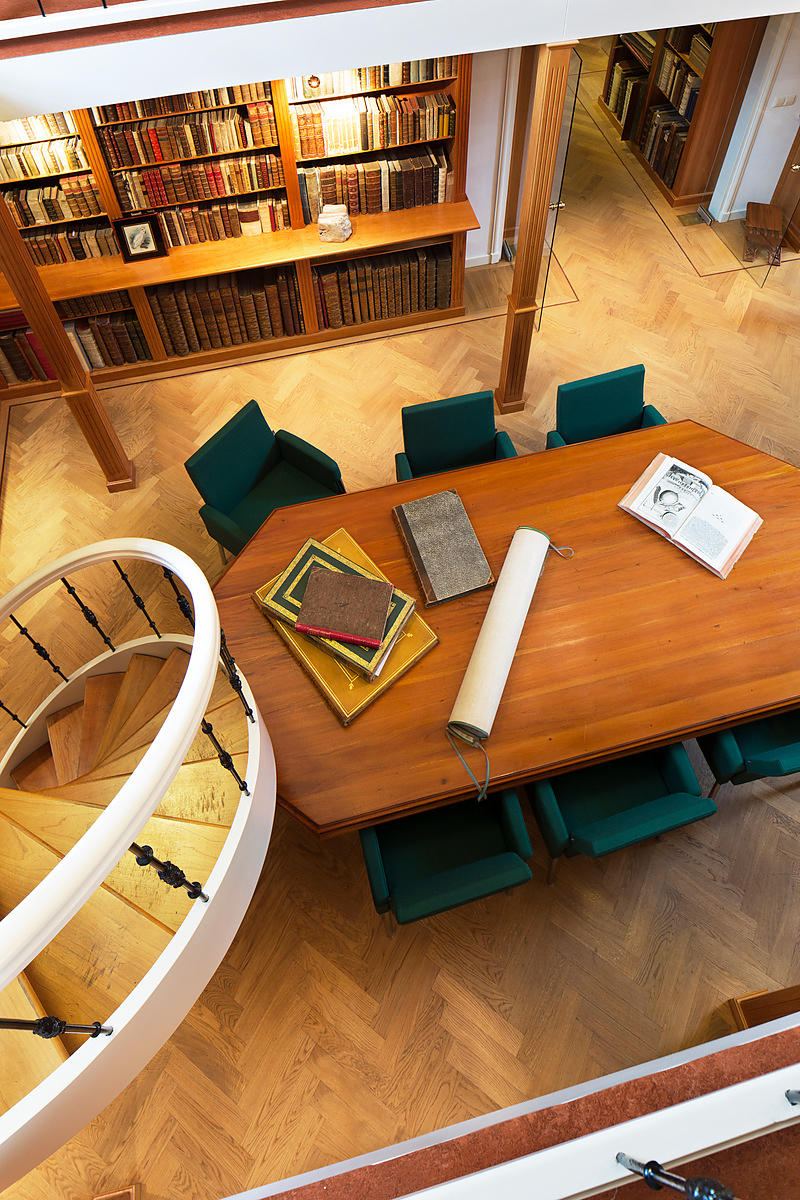 RAYNAL, Guillaume Thomas François.
Wysgeerige en staatkundige geschiedenis van de bezittingen en den koophandel der Europeaanen, in de beide Indiën.
Amsterdam, Matthijs Schalekamp, 1792-1803. 10 volumes bound as 9. 8vo. With 2 different engraved author's portraits, 8 engraved plates (5 as frontispieces), 12 engraved folding maps and 23 letterpress folding tables. Contemporary half calf, gold-tooled spine.
€ 7,500
Second copy located, of the second edition of the Dutch translation of an extensive and widely published radical critique of European overseas expansion, written by the French author Guillaume Thomas François Raynal (1713-1796) in collaboration with figures associated with the Encyclopédie, above all the famous French philosopher Denis Diderot (1713-1784). The contents are partly based on travel accounts and data gathered from an unprecedented number of government documents, furnished by a network of officials and informants in all the colonial powers.
"The book was condemned by the French Parliament and church dignitaries because of its attacks on the clergy and on European civilized peoples for their conduct and policies towards the natives in the Indies. This work is very comprehensive in its scope: it relates to trade in the Persian Gulf, Arabia and India, the conquests of the Portuguese and the Dutch in the East Indies and Asia, Spanish conquests in the Americas, the West Indies, the Portuguese conquest of Brazil, and the English and French colonies in North America" (Hill, p. 250).
With bookplates. Some sentences are occasionally checked off. In very good condition, with the leaves only slightly trimmed at the foot. Binding slightly rubbed and a bit worn at the extremities, but also very good. Attractive set of "one of the books which most influenced the French Revolution" (Borba de Moraes).
WorldCat (1 copy); cf. Borba de Moraes, p. 700; Hill 1426; Sabin 68116; STCN (8 copies of the first Dutch ed., incl. 6 incomplete).
Related Subjects: