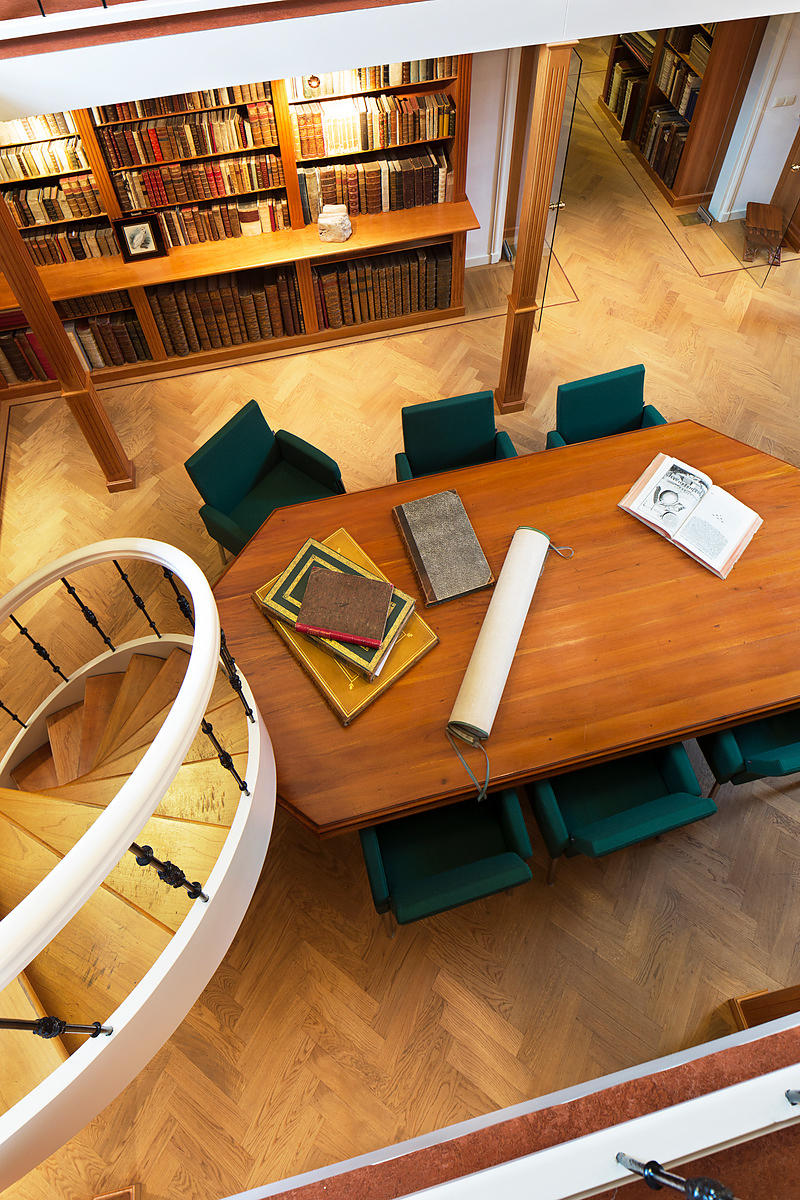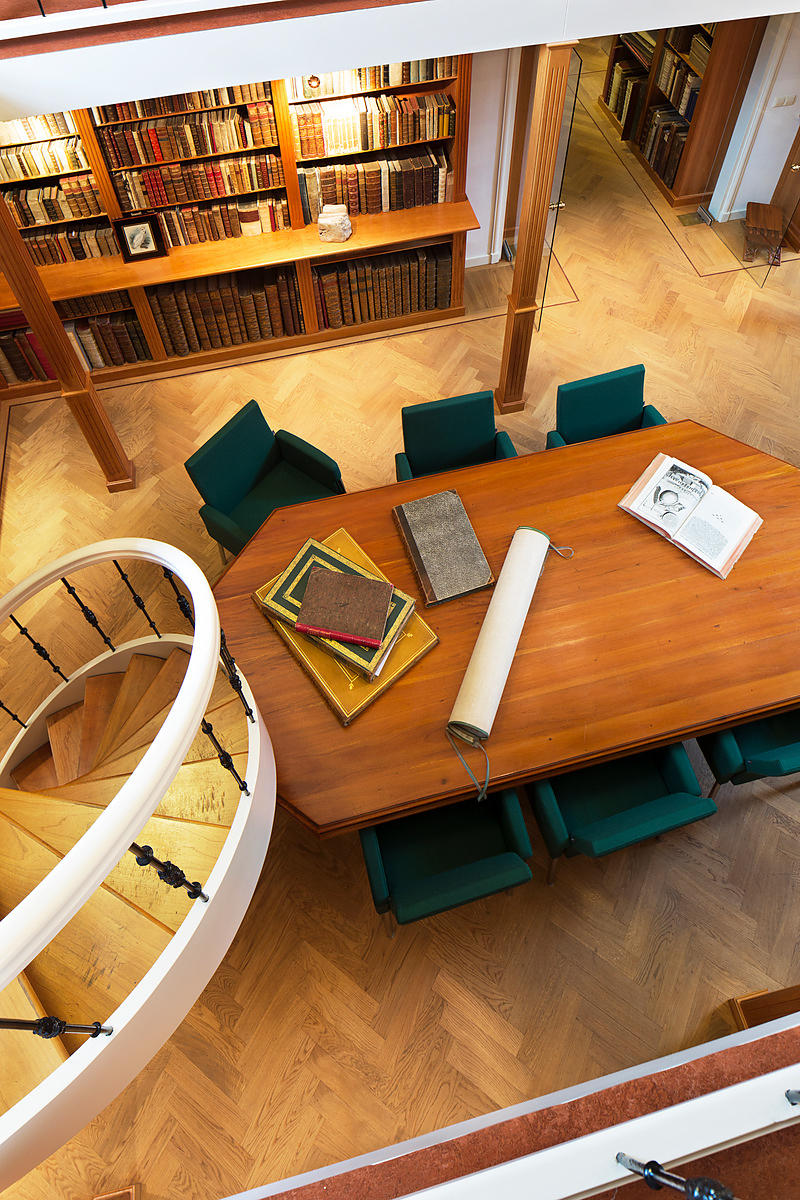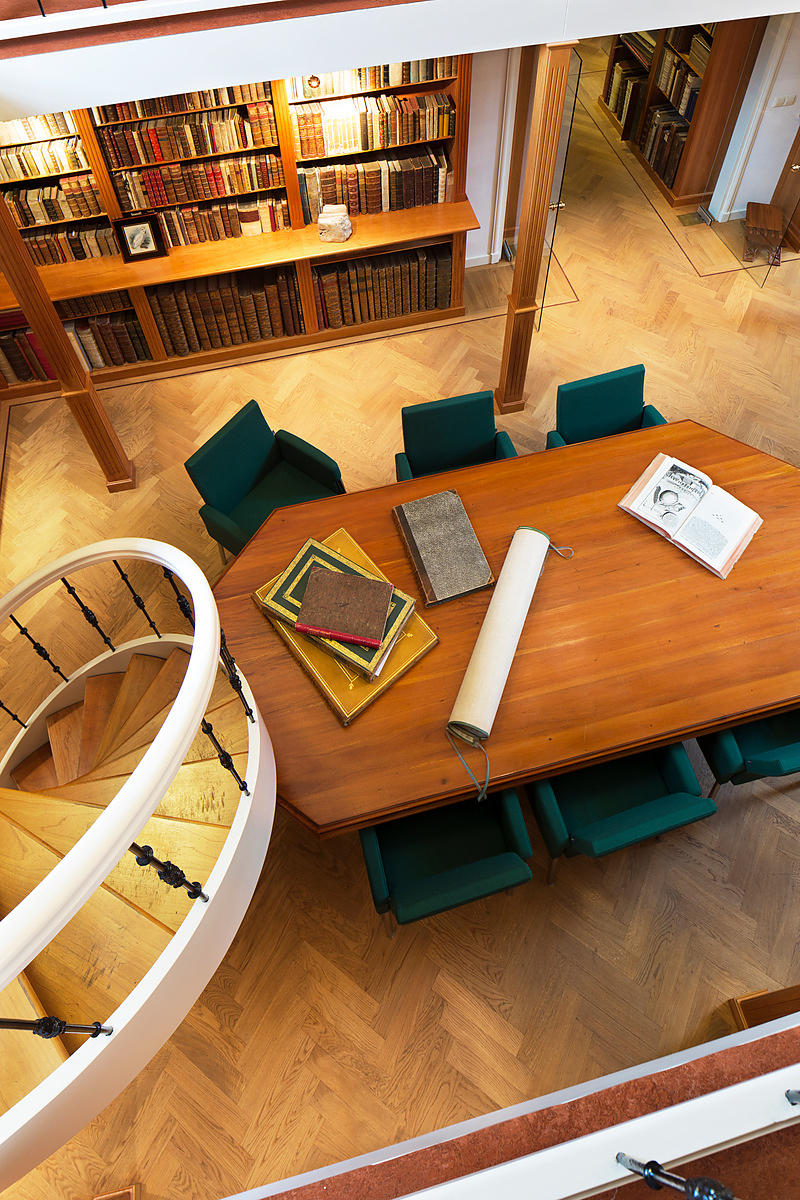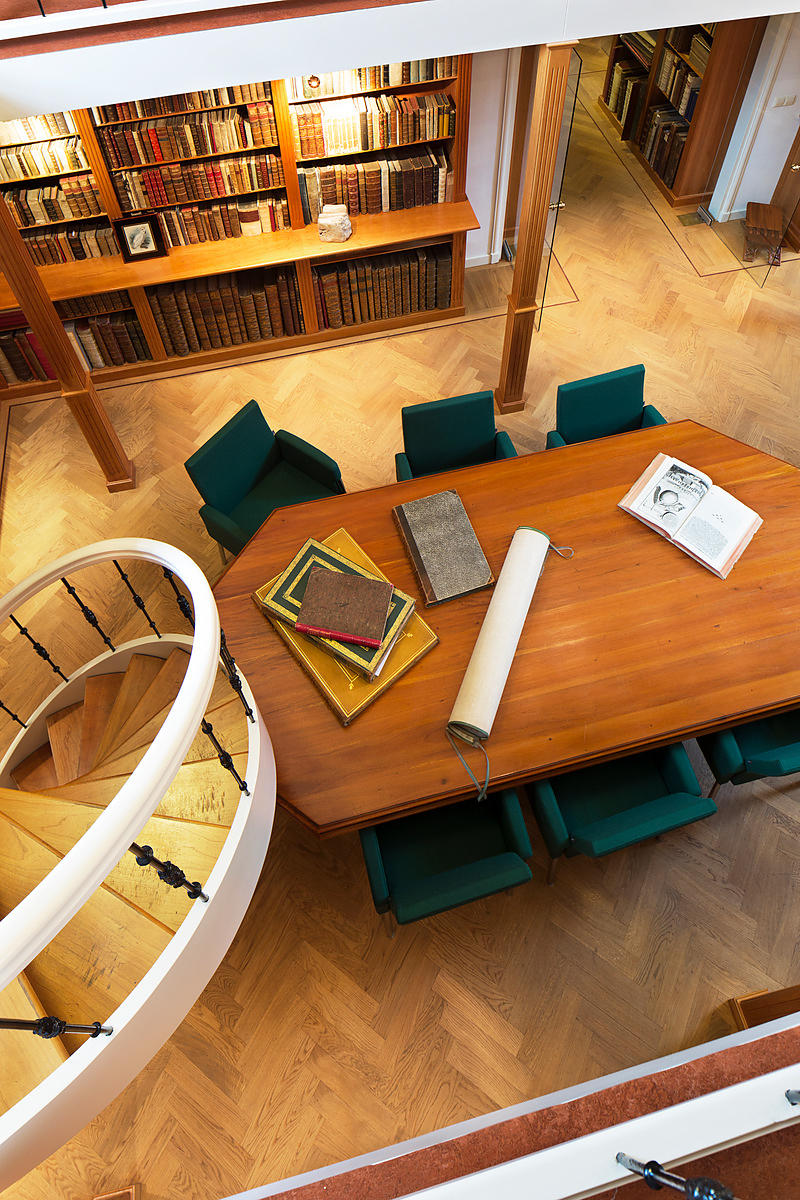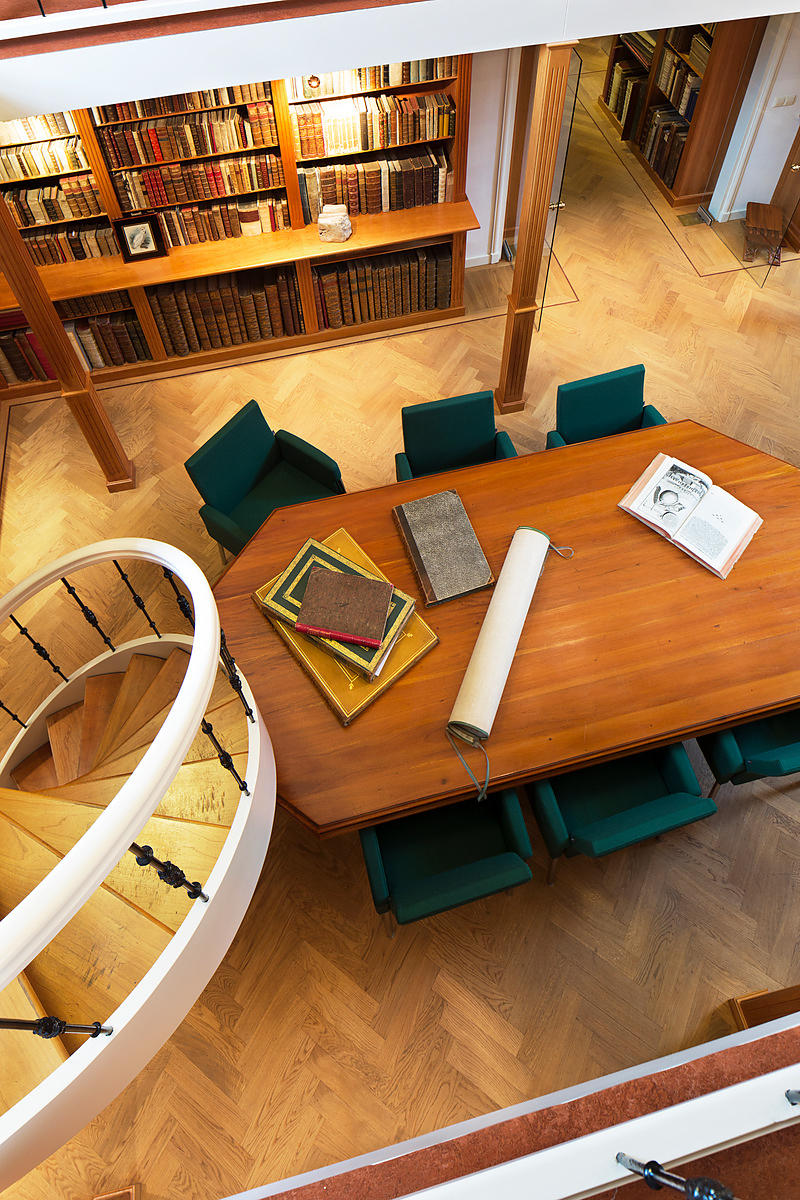 POIRTERS, Adriaan.
Het masker vande wereldt afgetrokken.
Antwerp, widow and heirs of Jan Cnobbaerts, [1646]. 4to. With engraved title-page by Antony van der Does and 13 engraved emblems and 8 engravings in text by Frederic Bouttats. 18th-century half calf.
€ 2,500
Very rare first edition of an emblem book by the Dutch Jesuit Adriaan Poirters (1605-1674). It is often presented as a third edition of Ydelheyd des werelds, another emblem book by the same author, first published in 1645, but it differs considerably from Ydelheyd des werelds: it is completely revised, carries a new title and contains different engravings. Ydelheyd des werelds contained engravings by Philip de Mallery, while the present edition is illustrated with emblems by Frederik Bouttats. Both emblem books went through many further editions, each under its own title. Here, each emblem has a motto and a two-line moral verse, and is followed by a lengthy prose text, enlarged in later editions. The emblem on avarice is omitted as usual on p. 74. Poirters was born in Oisterwijk in Dutch Brabant and became a Jesuit and teacher at Malines and Maastricht. He was also a gifted poet, and in the present emblem book he depicts the world as proof of God's glory.
With bookplate and inscription. Slightly browned, first few leaves slightly soiled, and some small marginal wormholes. Binding worn along the extremities, damaged on top of spine. Otherwise a good copy.
Landwehr, Emblem and fable books 644; Praz, p. 459; STCV (1 copy); STCN (1 additional copy); not in WorldCat.
Related Subjects: