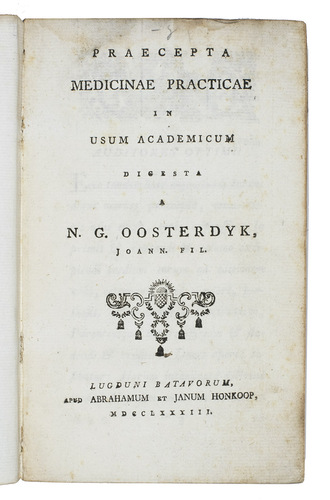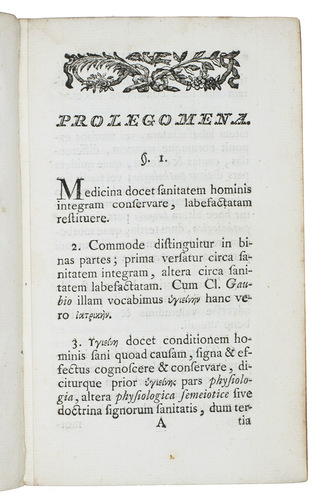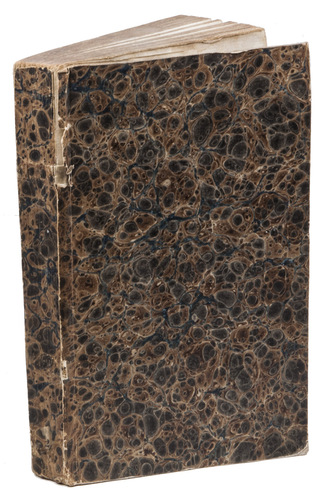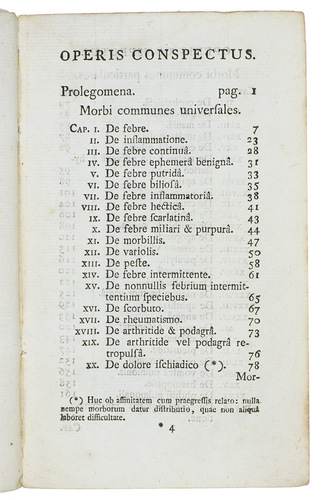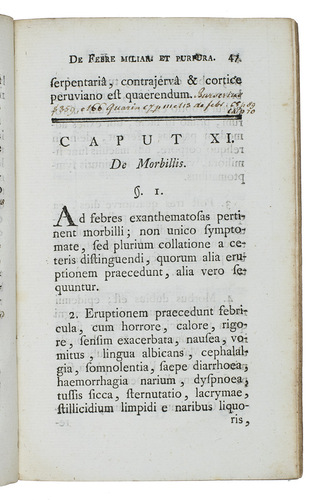 OOSTERDIJK, Nicolaas George.
Praecepta medicinae practicae in usum academicum digesta.
Leiden, Abraham & Jan Honkoop, 1783. 8vo. With a decoration built up from rococo typographic ornaments on the title-page, woodcut headpieces. Contemporary marbled paper over thin boards. [8], 294 pp.
€ 750
First edition of a work on clinical medicine and various diseases, including womens and childrens diseases, by the professor of medicine at Leiden University, Nicolaas George Oosterdijk (1740-1817), the son of the Utrecht prof. of medicine Johan Oosterdijk Schacht (1704-1792) and grandson of the Leiden prof. of medicine and colleague of Boerhaave, Herman Oosterdijk Schacht (1672-1744).
Nicolaas George was physician of the city of Utrecht until he became professor of medicine, chemistry and botany at the University of Harderwijk; in 1775 he moved to Leiden University where he, together with the famous professor Paradijs, after a long period of neglect, restarted the clinical lessons at the sickbed, initiated by Boerhaave at the end of the 17th century. His experiences and lessons found their concrete shape in the present Praecepta. A second edition was published at Leuven in 1786.
Top of front hinge broken. Blake 332; BMN p. 558 (as 1780?); NNBW, 3, cols. 935-936; Vaderl. letteroef., 1784, pp. 105-110.
Related Subjects: