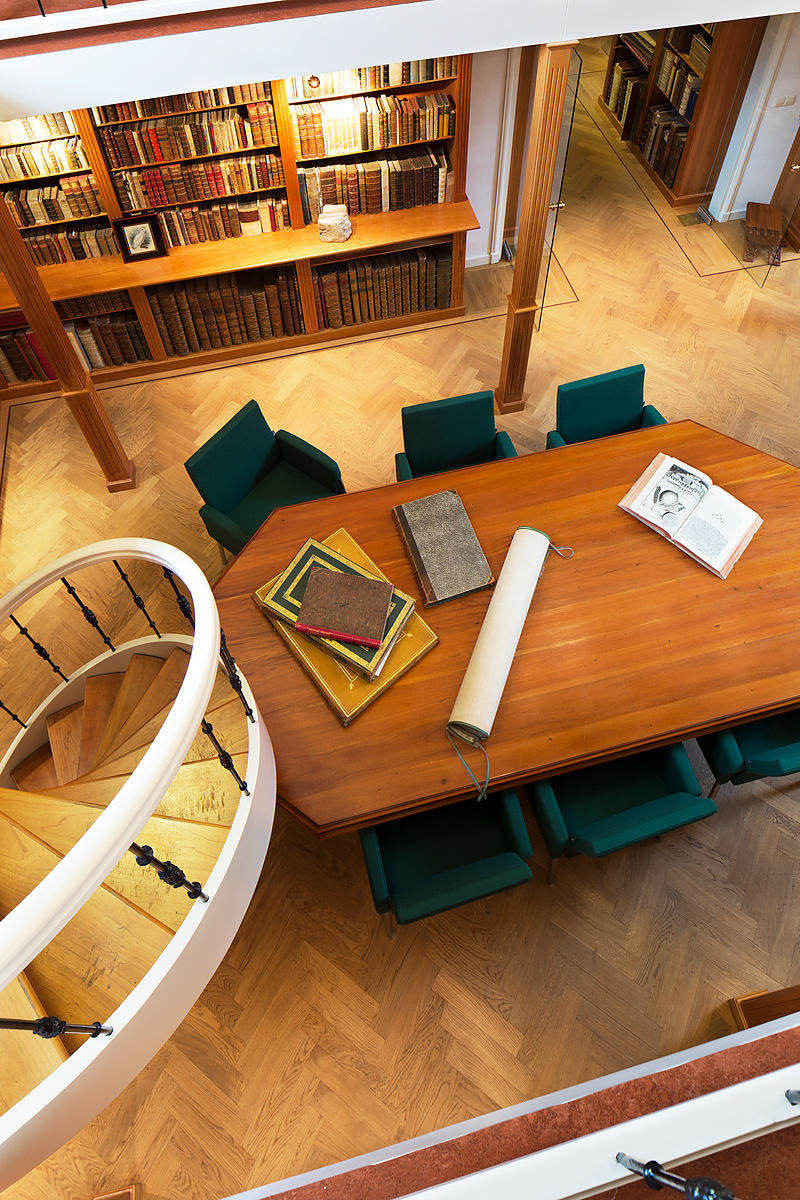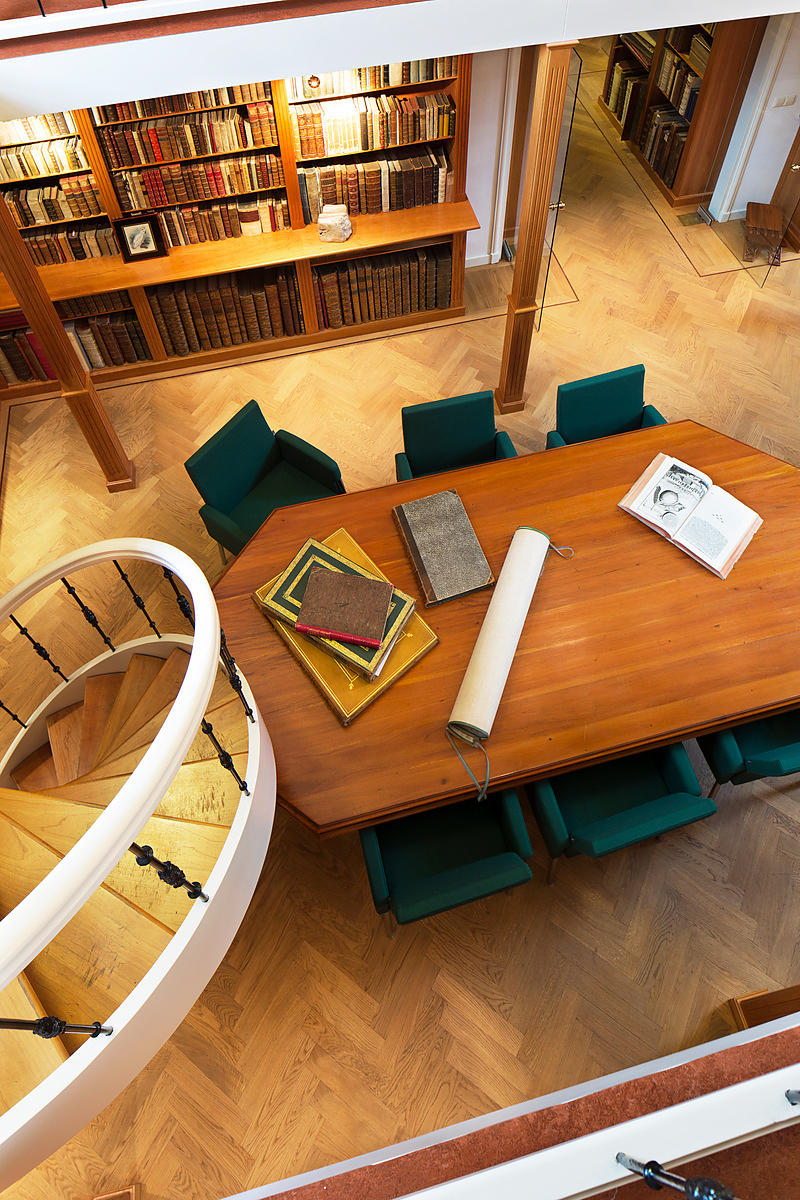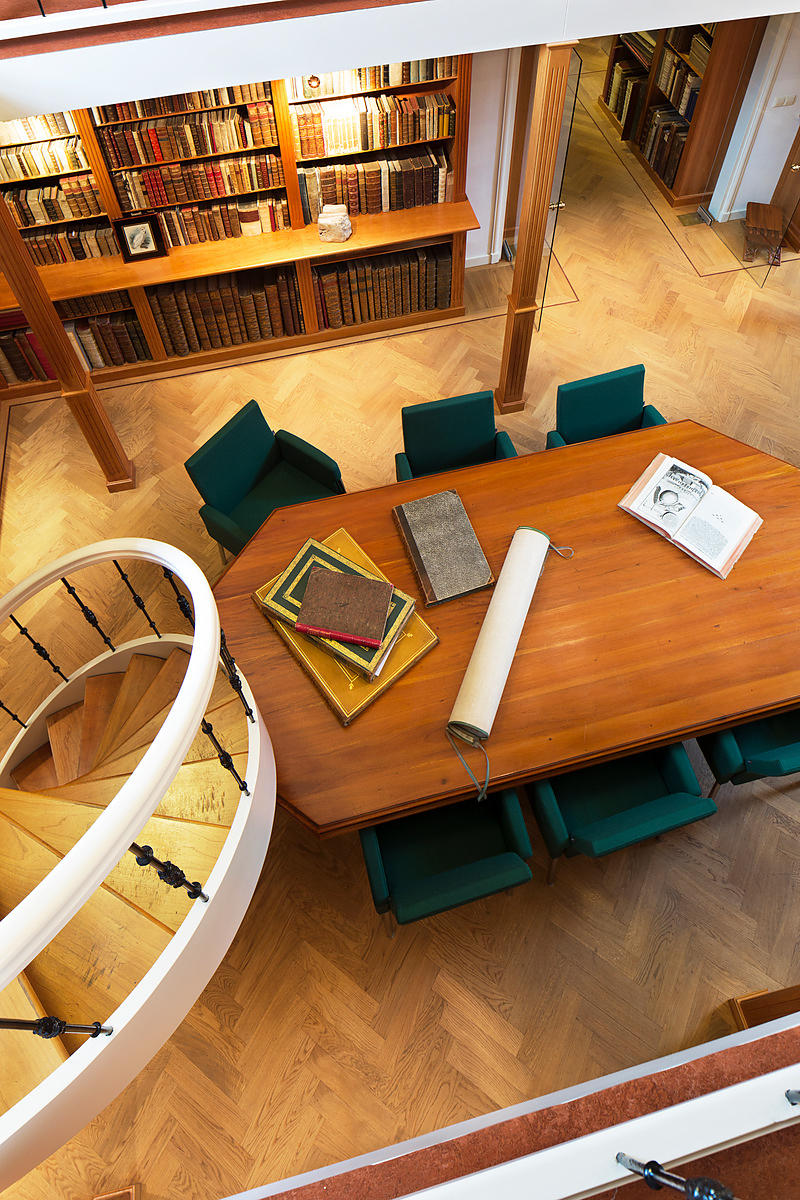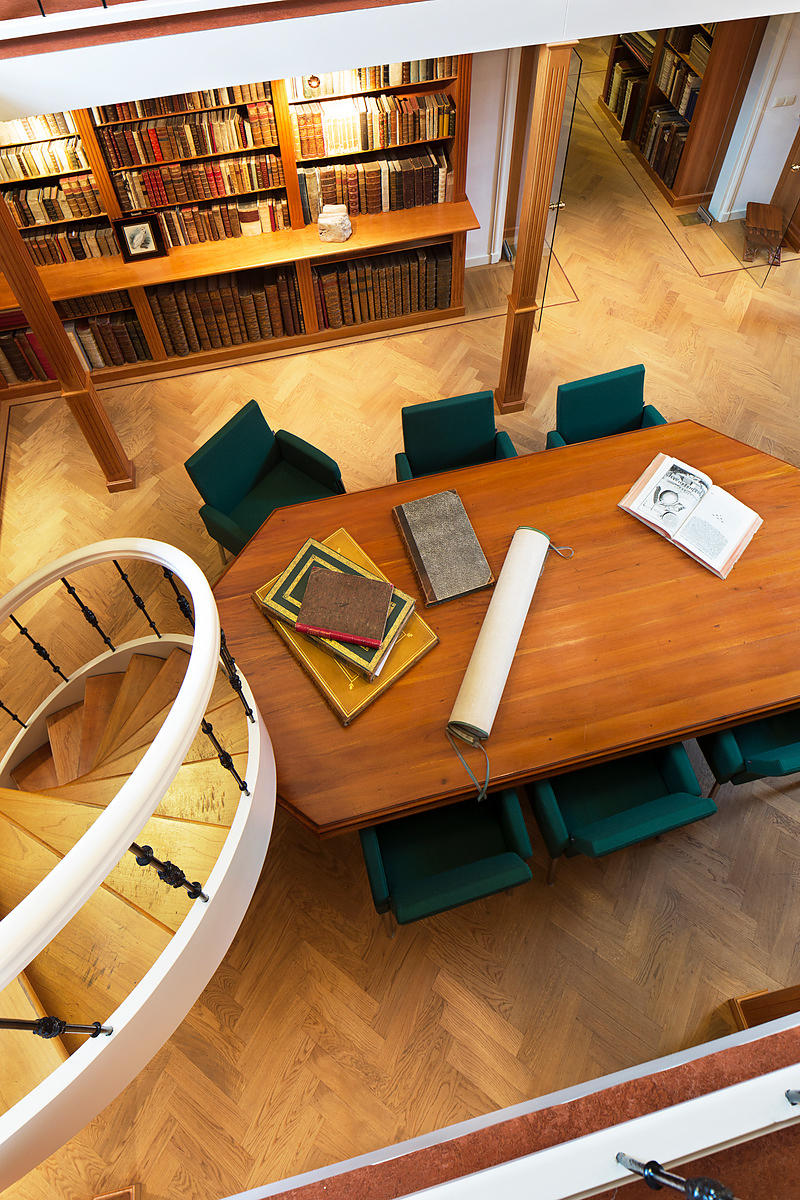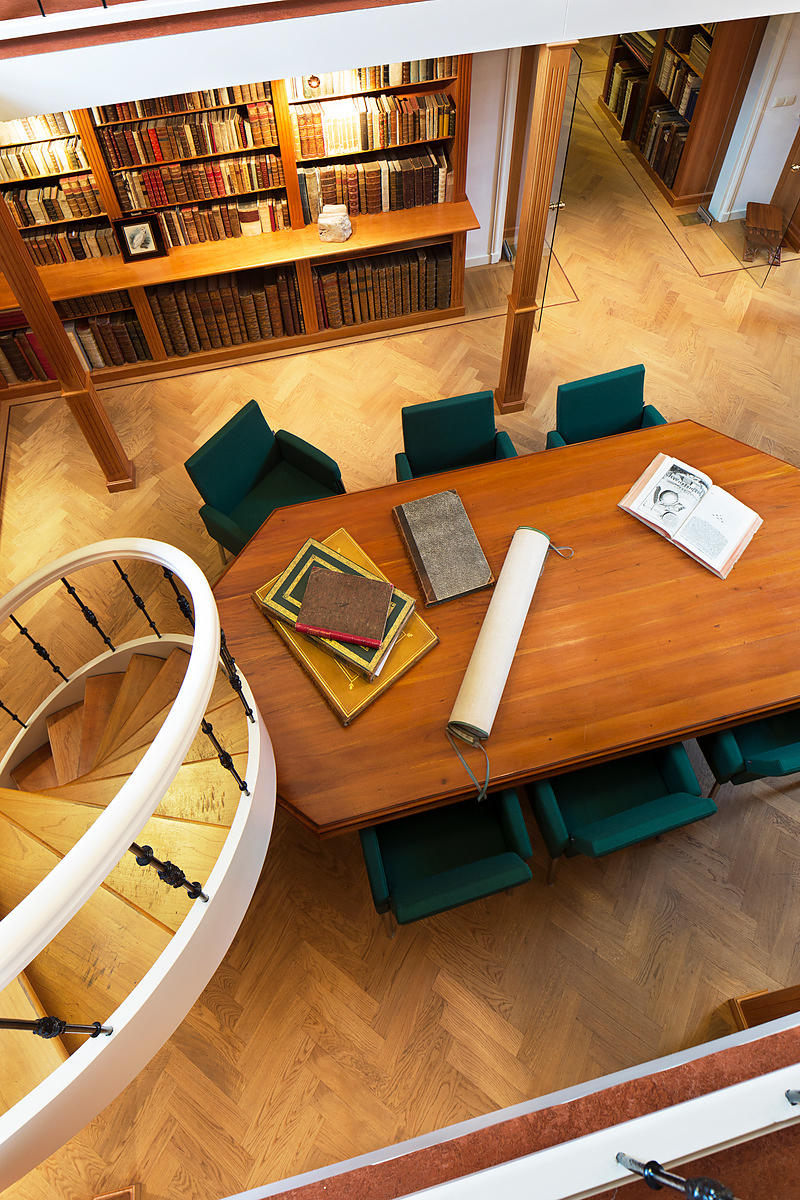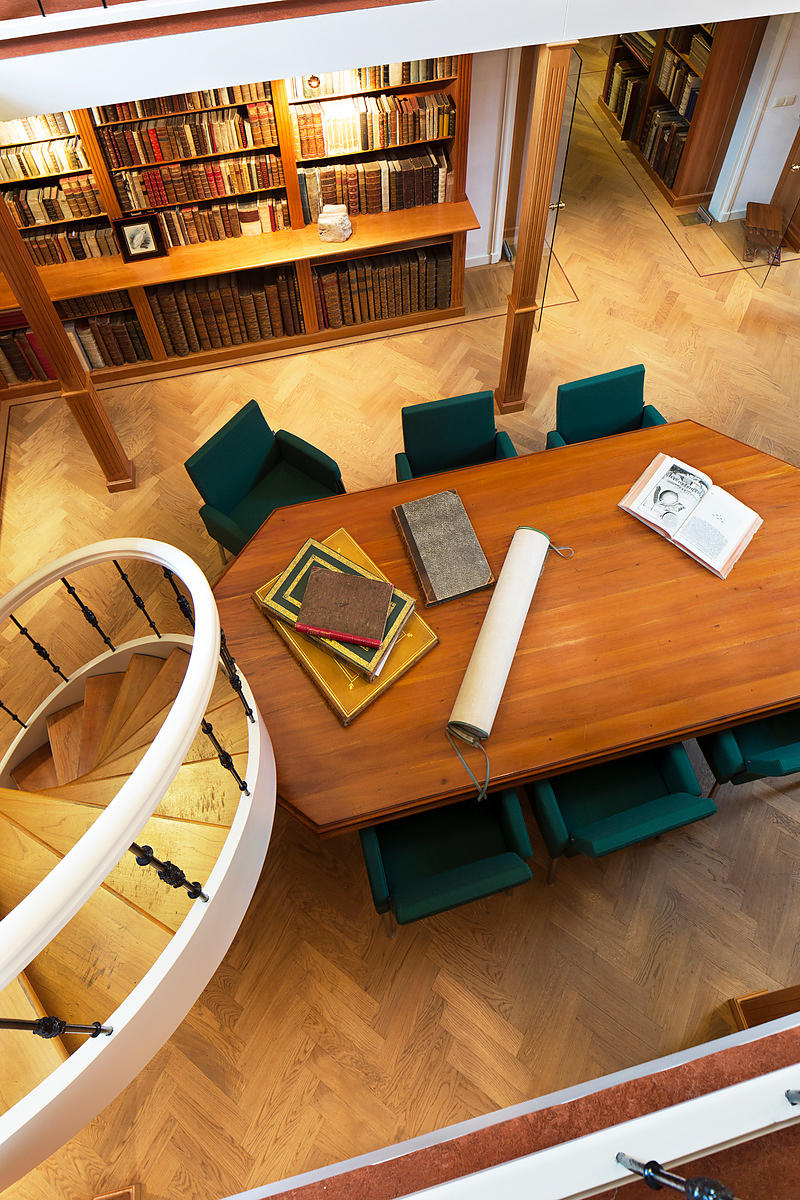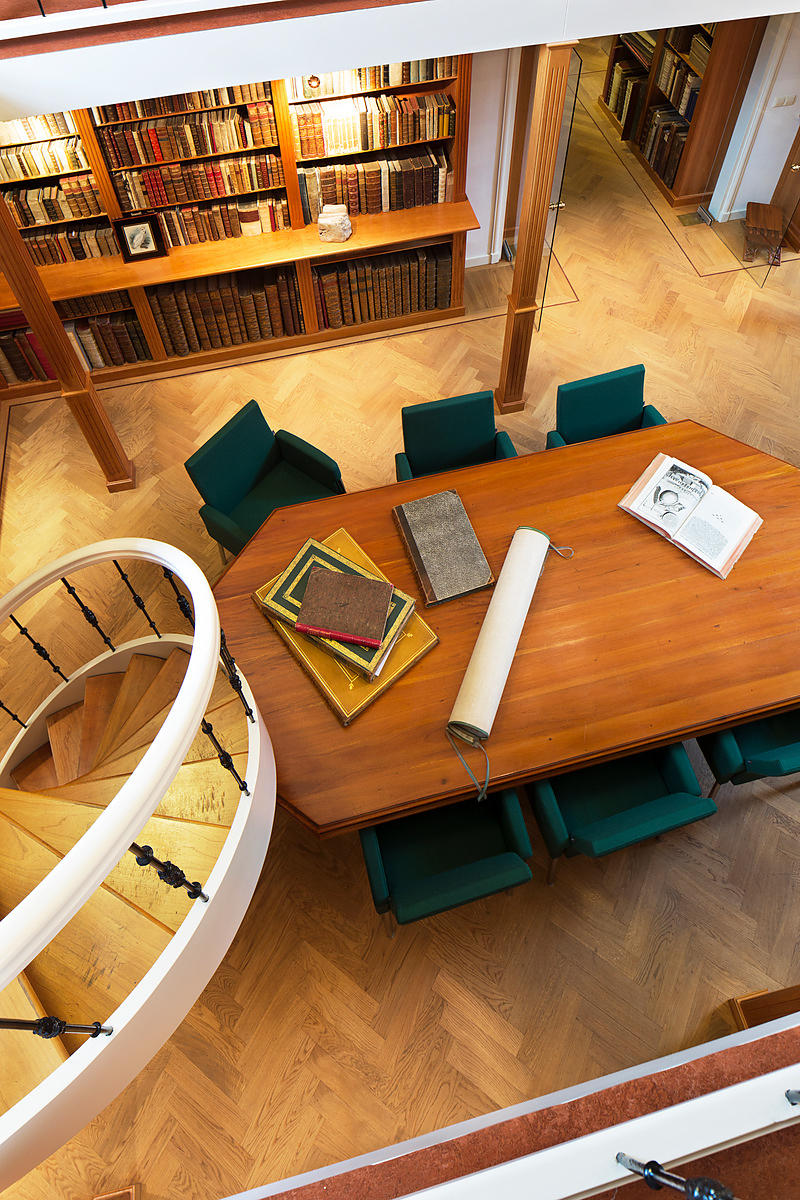 HORACE.
[Opera] cum quattor commentarijs.Venice, printed by Philippus Pincius for Benedictus Fontana, 1495-1496. With large woodcut printer's device on last leaf, and numerous woodcut initials. With:(2) PERSIUS. [Opera] cum tribus commentariis.Venice, Giovanni Tacuino de Tridino, 4 November 1499. With woodcut printer's device on verso of penultimate leaf, and fine woodcut on title-page. (3) JUVENALIS. [Opera] cum commento Ioannus Britannici.Reggio Emilia, Francesco de Mazalibus, 1503. With fine woodcut at the head of text, and some woodcut initials. 3 works in 1 volume. Folio. Contemporary blind-tooled vellum over wooden boards with 2 brass clasps.
€ 25,000
Superb Humanist "Sammelband" with the collected works of three classical authors, in a fine contemporary Strasbourg binding. The first work consists of the fifth-century pseudo-Acron scholia and the commentaries by the third-century scholar Porphyrion, and by two 15th-century humanists, Christophoro Landino and Antonio Mancinelli. The Persius appears here for the first time with the notes by three 15th-century Italians, Giovanni Britannico, Bartelomeo Fonti, and Giovanni Bonardi. The present Reggio Emilia imprint of the Juvenal is the second edition of Britannico's commentary, and is so rare that it was unknown to Schweiger.With 18th-century manuscript paper title label on spine; manuscript titles on fore-edge; 2 bifolia slightly foxed. Splendid copy, from the library of the Fürstenberg family.
Ad 1: Hain-Copinger 8893; Proctor 5306; ad 2: Hain-Copinger 12744*; Proctor 5460; Sander 5565; ad 3: Essling 787; Sander 3732.
Related Subjects: