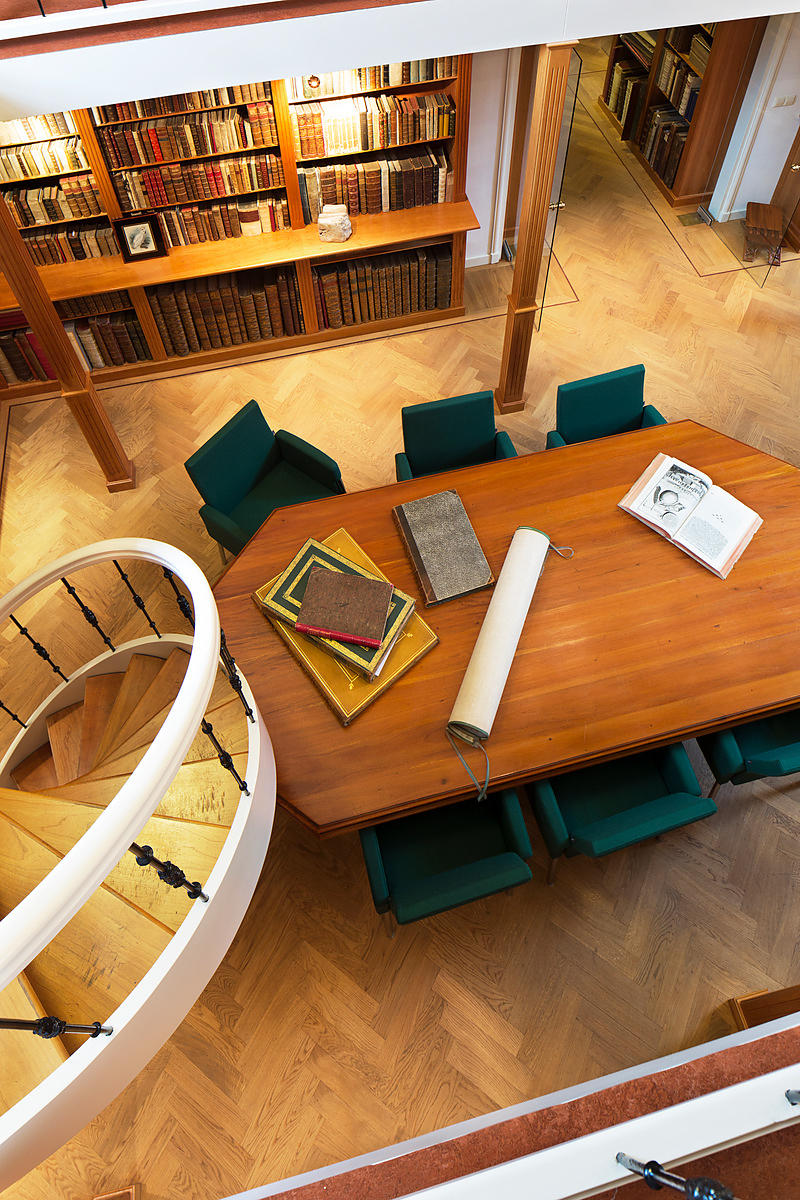 HEROLT, Johanna Helena.
[Watercolour of a branch of a French roses, with several flowers and insects].
[Amsterdam, ca. 1700]. Watercolour drawing (38.5 x 29 cm) on extremely fine white parchment, said to be uterine lamb, showing a branch of French roses with three fully opened flowers, five buds or partly opened flowers, four ants (with and without wings) and probably a hover fly. Framed.
€ 79,500
Characteristic original watercolour botanical drawing by Johanna Helena Herolt (1668-1728), the eldest daughter of Maria Sibylla Merian and Johann Andreas Graff. It shows a branch of French roses (Rosa gallica) with three large, fully-opened flowers and five buds or partly opened flowers, four ants (one winged) and probably a hoverfly (Syrphidae). She probably drew it in Amsterdam around 1700. Though she still remains in the shadow of her mother, she was a fine flower and insect artist in her own right and there is growing appreciation of her work. Her watercolours, more baroque than her mother's and often with brighter colours, radiate vigour and vivacity: the flowers, painted with intensity in every detail, really come to life.
A series of Herolt's works from 1698 in the Herzog Anton Ulrich Museum in Braunschweig includes similar sheets of roses (nos. 10, 26, 28, etc.). Reitsma, p. 135, notes that the prices for the flower watercolours increased with the number of insects.
In the finest state of preservation.
Cf. Reitsma, Maria Sibylla Merian & dochters (2008), ills. 103 & 110 (pp. 139 & 147); Wettengl, ed., Maria Sibylla Merian 1647-1717, kunstenares en natuuronderzoekster (1998), p. 85.
Related Subjects: