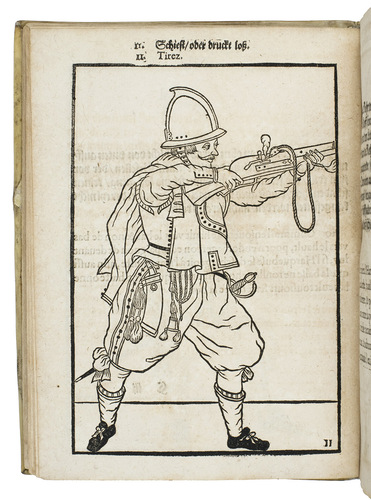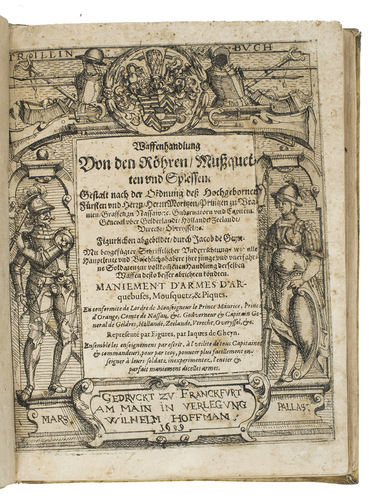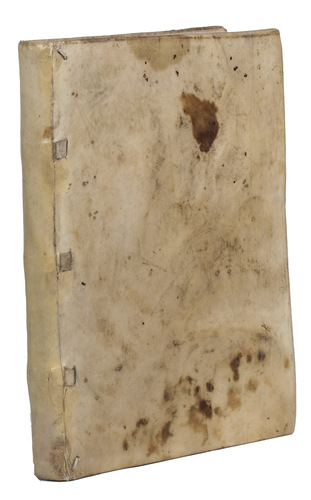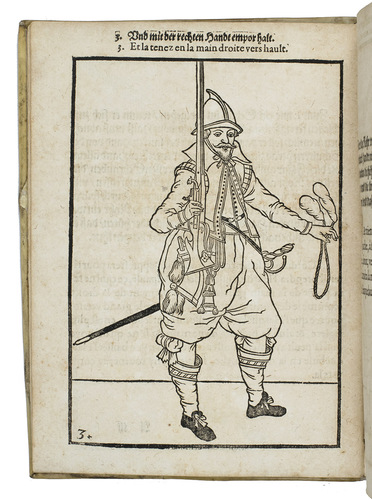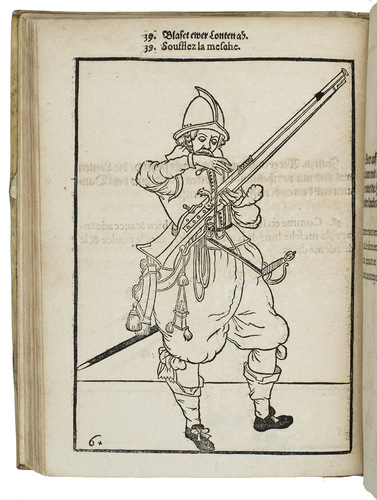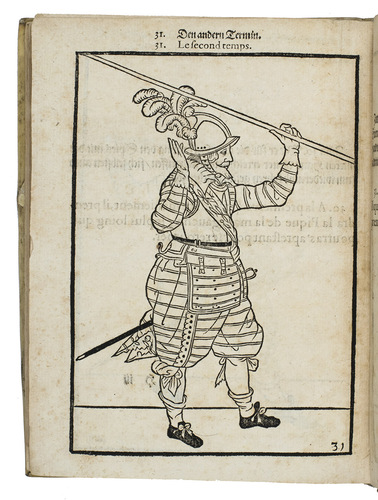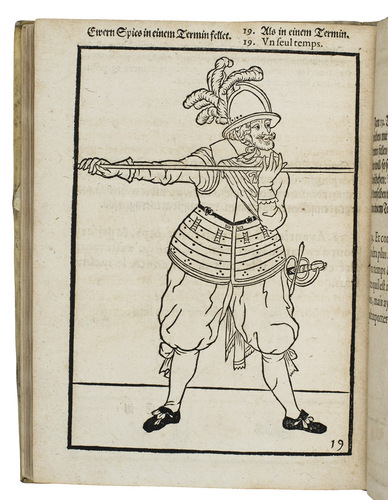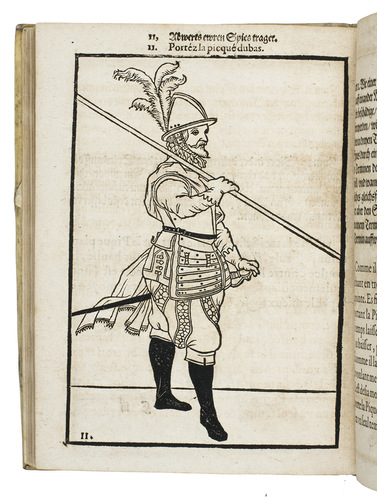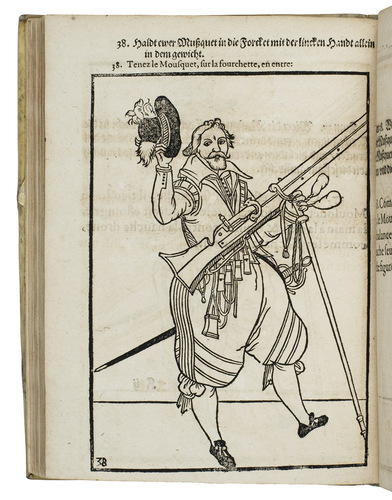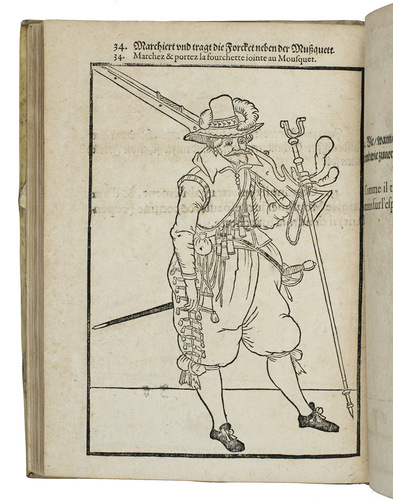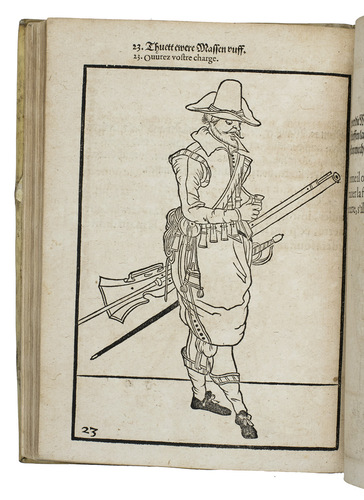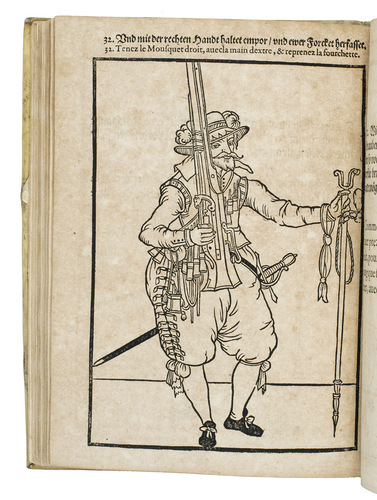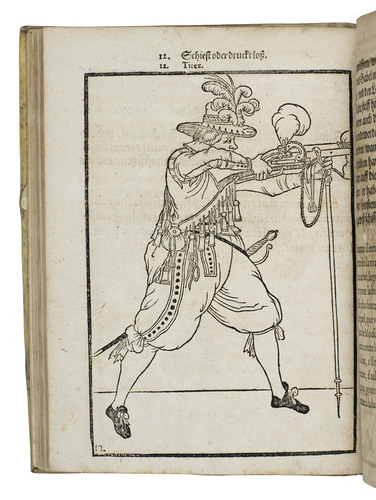 GHEYN, Jacob II de.
Waffenhandlung von den Röhren, Mußqueten und Spiessen. Gestalt nach der Ordnung deß ... Herrn Moritzen, Printzen zu Uranien, ... Maniement d'armes d'arquebuses, mousquetz, & piques.
Frankfurt, Wilhelm Hoffmann, 1609. 3 parts in 1 volume. 4to. With letterpress title within engraved border (including the imprint), and 3 series of 42, 43 and 32 full-page numbered woodcuts, showing exercises with the arquebus, musket and pike. Contemporary vellum, rebacked. [3], [1 blank], [43], [1 blank], [44], [36] ll.
€ 12,500
Rare first edition published in Germany, with woodcuts instead of engravings, of a military manual known in English as The exercise of arms, it was written and illustrated by Jacques de Gheyn and quickly became a famous pictorial army manual for use of officers to teach the young recruits how to handle their weapons: the arquebus (part 1), musket (part 2) and pike (part 3). The text, here in German and French, gives a short explanation of the illustrations. It gives an excellent picture of the successful army of the Dutch Republic after its reform by Prince Maurits, who (re)introduced exercises and discipline. It also immortalizes Prince Maurits as a military thinker and commander of the most disciplined army of his age.
Some faint browning throughout, slightly more visible on a few leaves, and some foxing on title-page. Binding rebacked and a few stains on the sides. Good copy. VD 17, 39:124359A (3 copies); WorldCat (6 copies, incl. 2 the same); cf. Cockle 79 (other ed.); Jähns, pp. 1005-1007 (other ed.); Lipperheide 2057-2060 (other eds.).
Related Subjects: