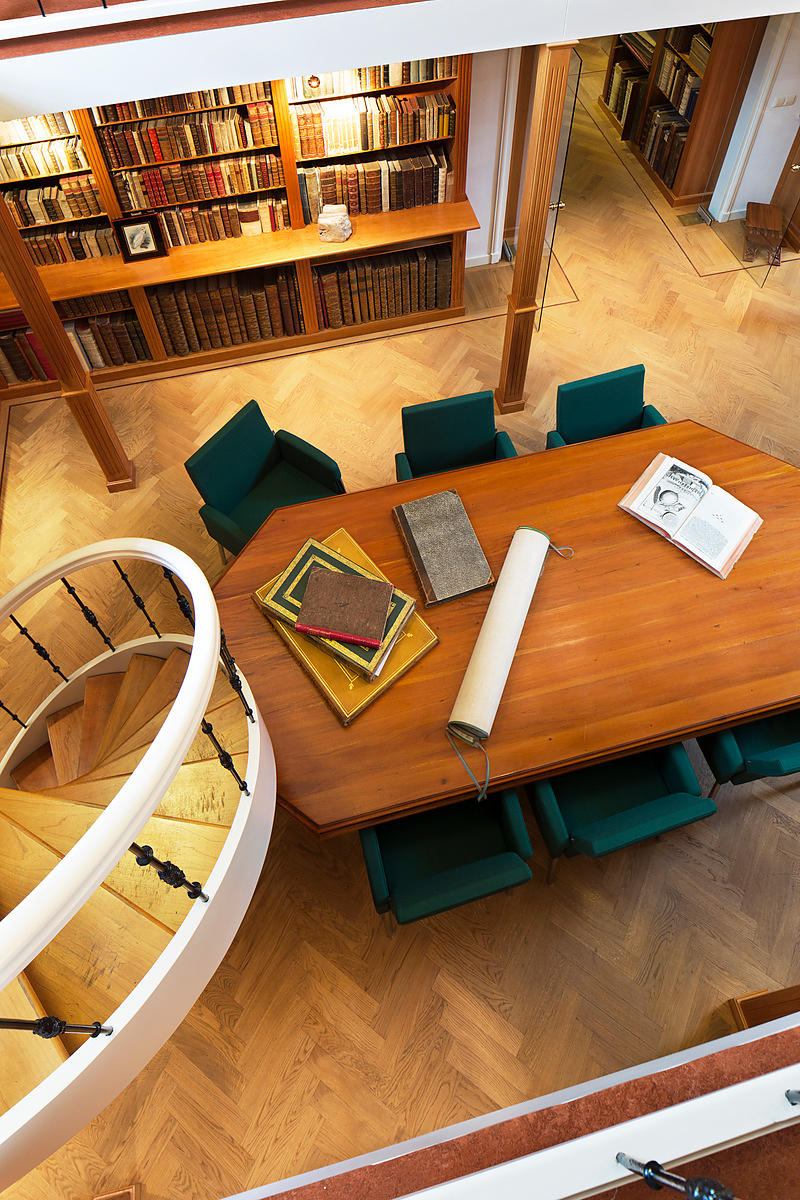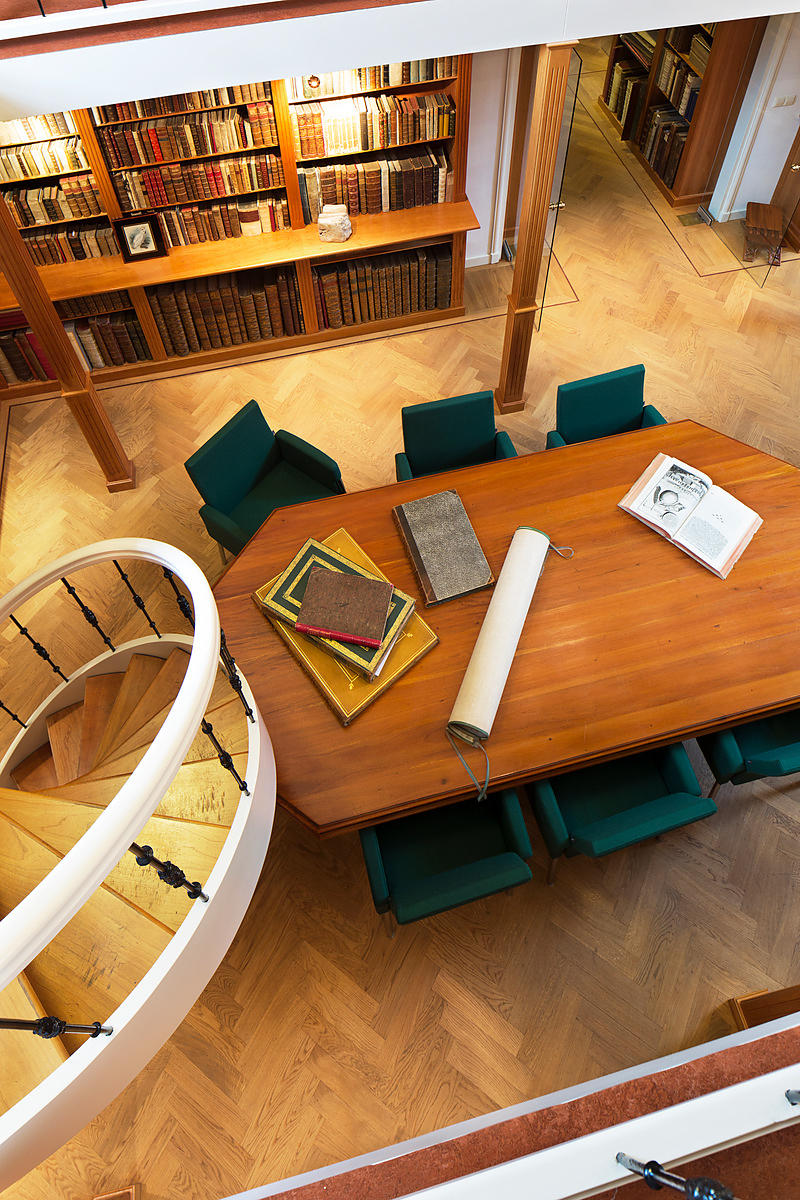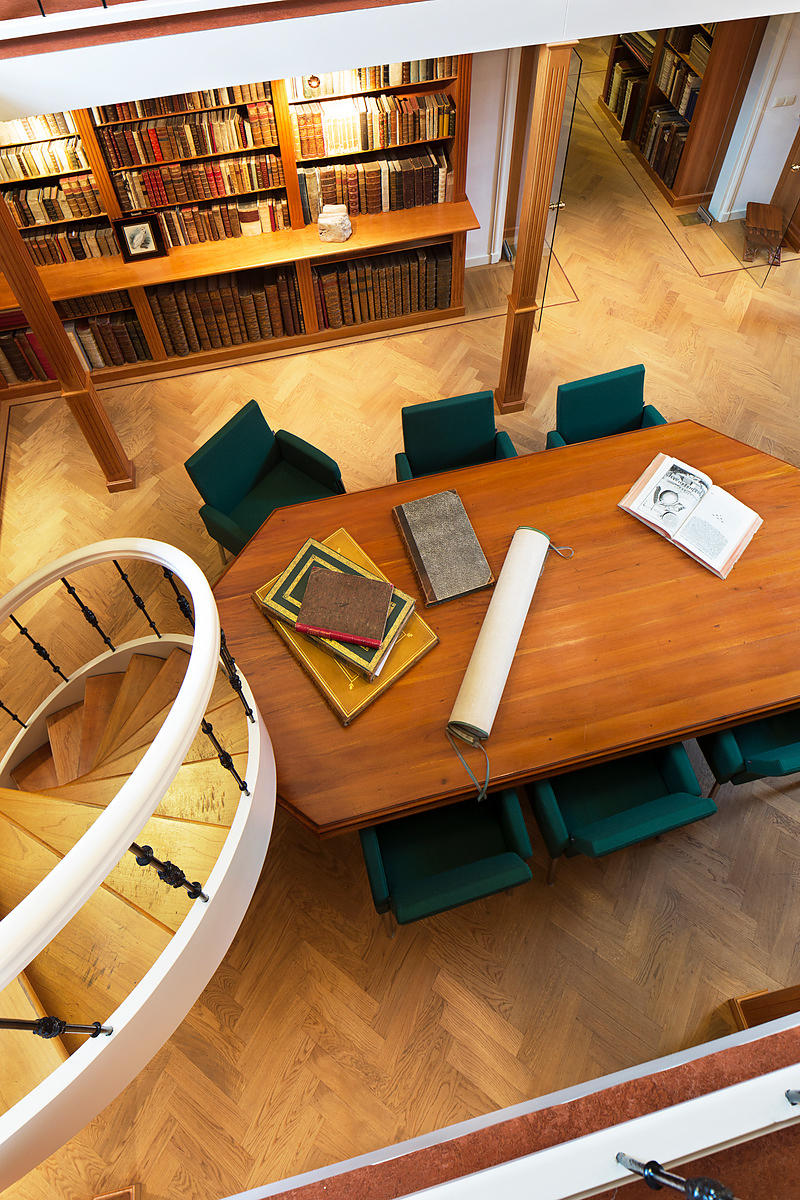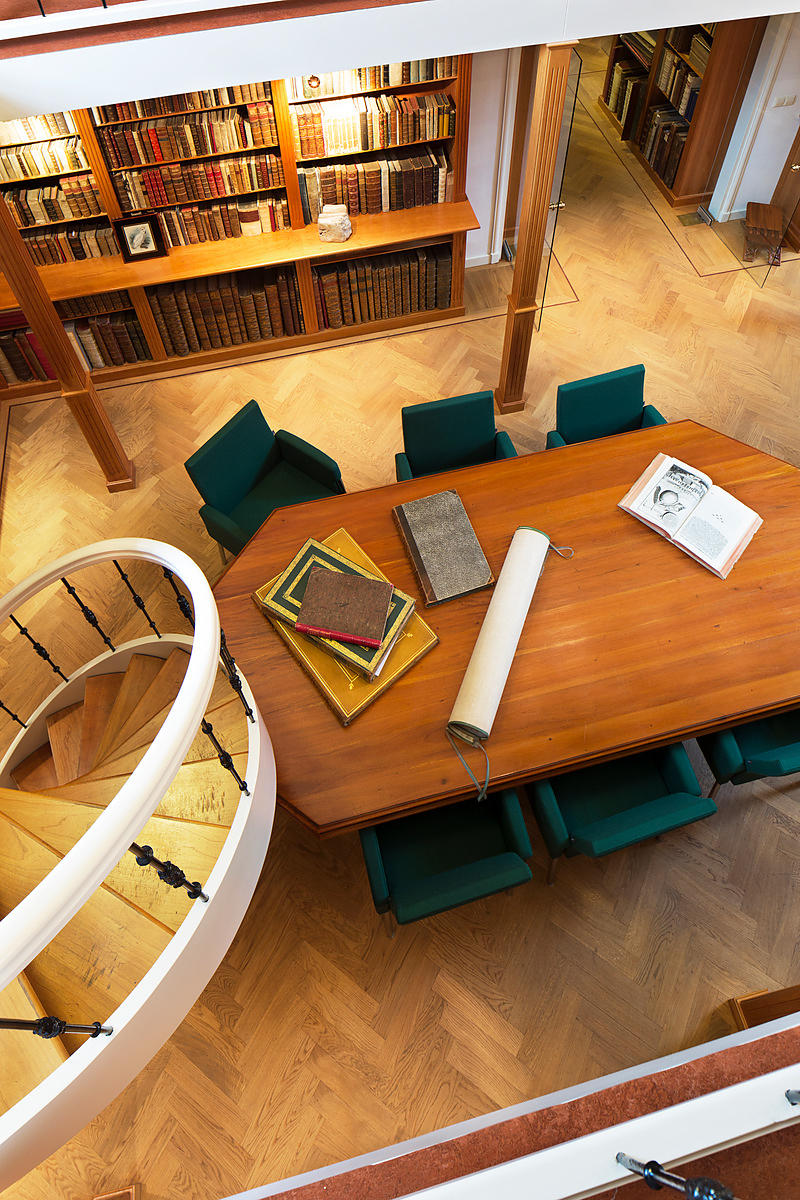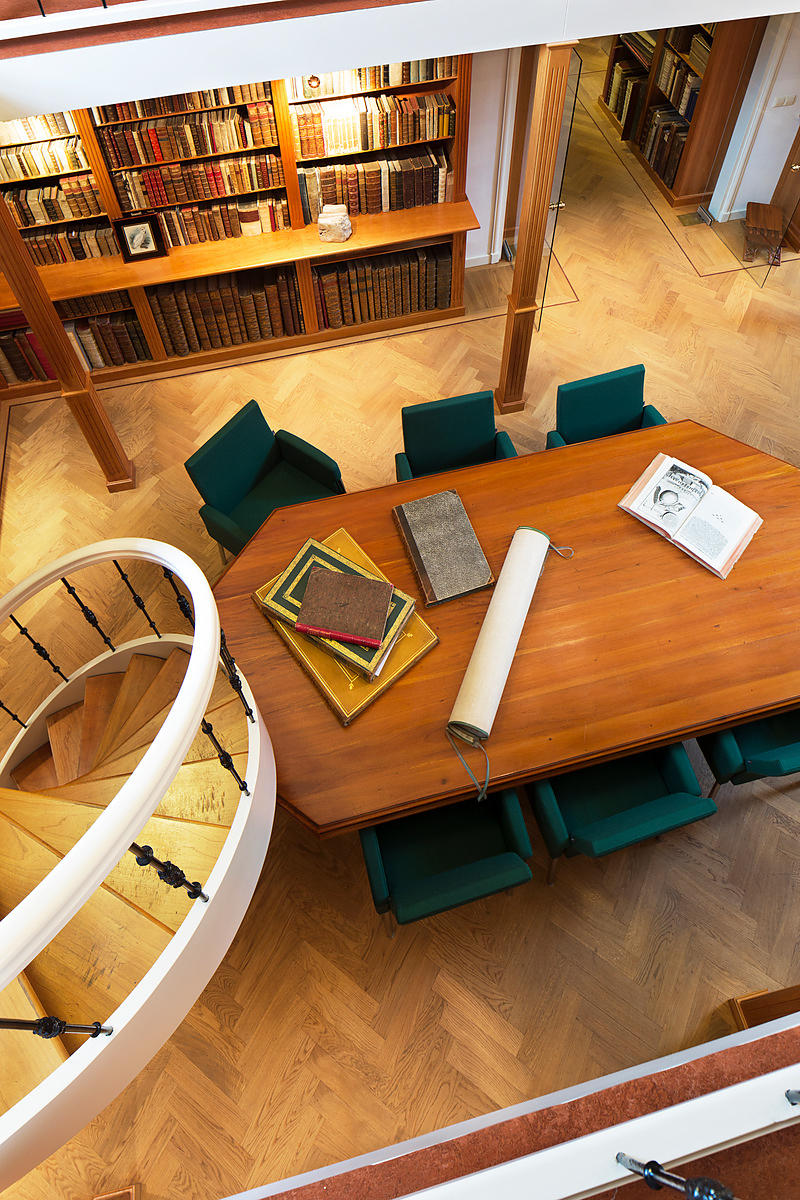 CUBERO SEBASTIAN, Pedro.
Breve relacion, de la peregrinacion que ha hecho de la mayor parte del mundo.
Madrid, Juan Garcia Infançon, 1680. Small 4to (20 x 14.5 cm). With the title-page in a border built up from cast fleurons, woodcut coat of arms of the dedicatee Charles II of Spain, and some woodcut initials and tailpieces. Gold-tooled morocco, by the leading Barcelona binder Emilio Brugalla (1901-1987), with the arms of the Spanish bibliophile Isidoro Fernandez (1878-1963) stamped in gold on front and back. [20], 360 pp.
€ 18,000
First edition of an interesting and detailed account of the first overland journey from Spain to the East Indies (1671-1680) by the Spanish missionary Pedro Cubero Sebastian. After spending time in Italy where he was appointed as a missionary to Asia and the East Indies, Cubero travelled by way of Istanbul and Moscow, to Iran, visiting Isfahan ("Hispaham") and Bandar Abbas, after which he finally arrived in India. After crossing to Malacca he was thrown in into prison by the Dutch and later banished from the city. He then proceeded to the Philippine Islands and then, by way of Mexico, back to Europe.
"By circumnavigating the globe in his travels, he was recognized in his own time to be another Magellan, Drake, or Cavendish" (Noonan).
With bookplates on pastedown and contemporary ownerships inscription on title-page. Some occasional foxing and a small restoration, replacing the outer lower corner of the title-page in a subtle facsimile. With very narrow margins, occasionally just shaving the headlines and quire signatures. Otherwise in very good condition. Howgego, to 1800, C225; Palau 65756; Sabin 17819; for the author: F.T. Noonan, The road to Jerusalem: pilgrimage and travel in the age of discovery (2007), p. 104.
Related Subjects: