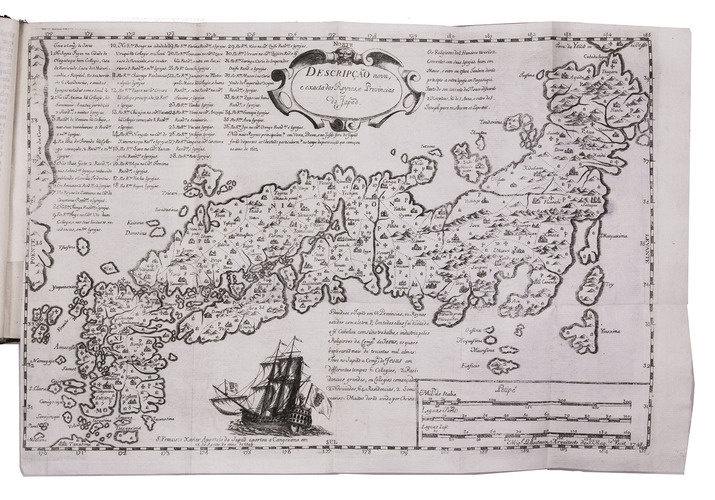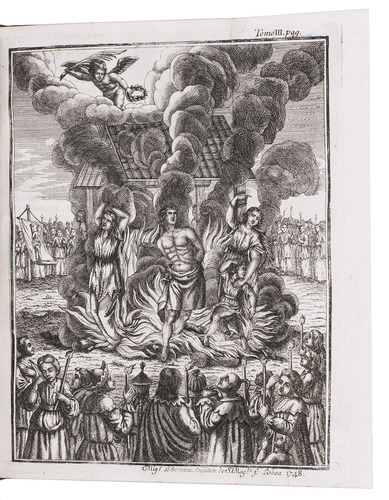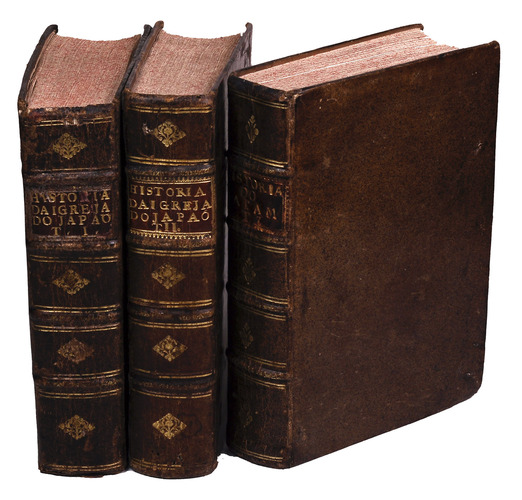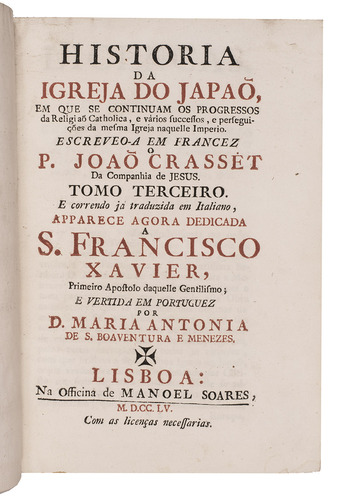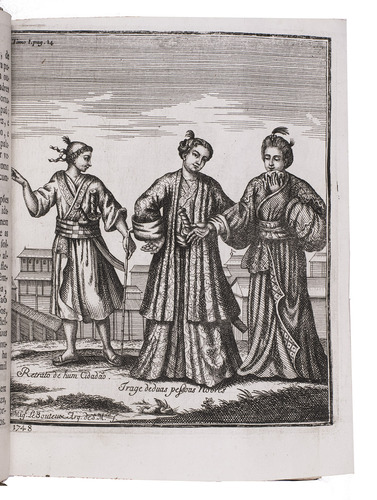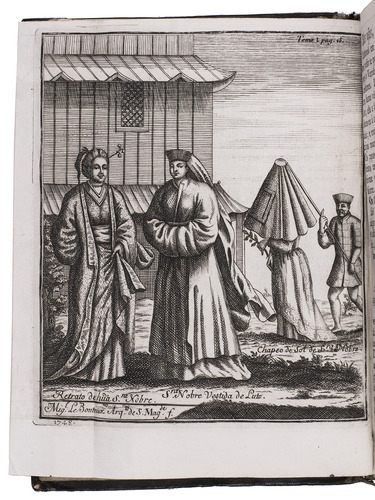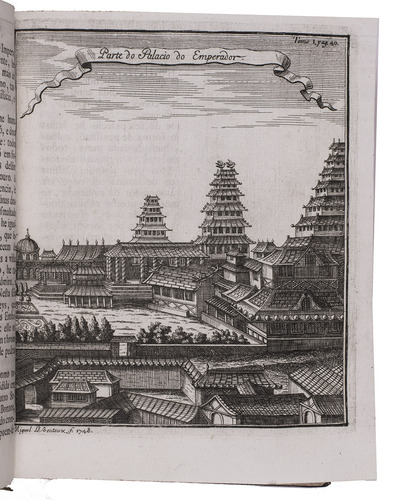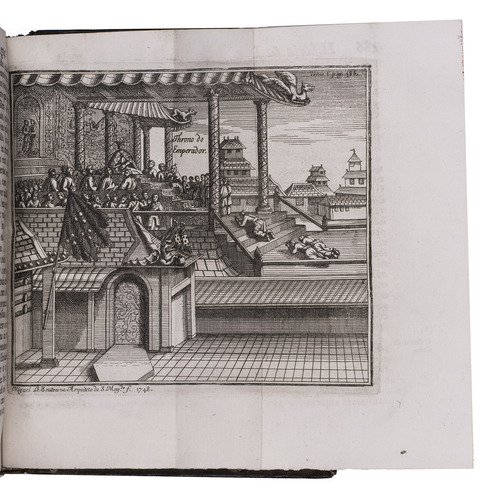 CRASSET, Jean and Maria Antonia de Saõ Boaventura MENEZES (translator).
Historia da Igreja do Japaõ, . . .
Lisbon, Manoel da Sylva (vols. 1-2), Manoel Soares (vol. 3), 1749-1751. 3 volumes. 4to. With 5 folding engraved plates, 1 folding engraved map of Japan (28×42 cm) and 1 engraved illustration in the text. Contemporary tanned sheepkin, gold-tooled spines.
€ 9,000
First and only Portuguese edition of Jean Crasset's Histoire de l'eglise du Japon (1679), the only edition in any language to include a map of Japan. Jean Crasset, a French Jesuit, based his work on François Solier's Histoire ecclesiastique des isles et royaumes du Japon (1627) and continued the account from 1624 to 1658. It gives an elaborate history of the Jesuit mission in Japan, beginning with Francis Xaver. The plates, by Miguel (Michel) le Bouteux, show Japanese costumes, the emperor's palace and an execution of Jesuit missionaries.
Bouteux copied the map from a 1646 map of Japan titled "Japponiae nova" in Antonio Francisco Cardim's Fasciculus e Japponicis floribus, an illustrated history of Jesuit martyrdom in Japan. Manoel da Sylva published a Portuguese translation of Cardim's history in 1650, which most likely served as Bouteux's direct model. It includes a key locating 36 Jesuit colleges, residences, seminaries and churches.
With bookplate and owner's entry. In very good condition, with only a tiny marginal worm hole in a couple leaves and a few leaves slightly browned. The bindings contain several small wormholes and the spines and corners are slightly damaged, but they are otherwise in good condition. Alt Japan Katalog 381; Cordier, Japonica, col. 401; for the map: Hubbard, Japoniae insulae 96.
Related Subjects: