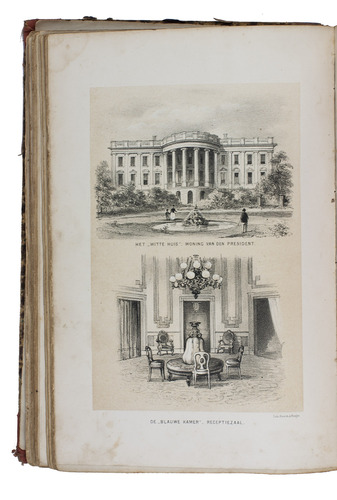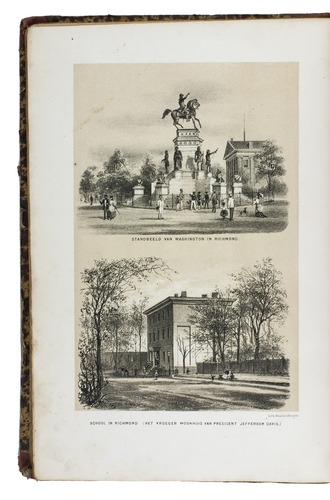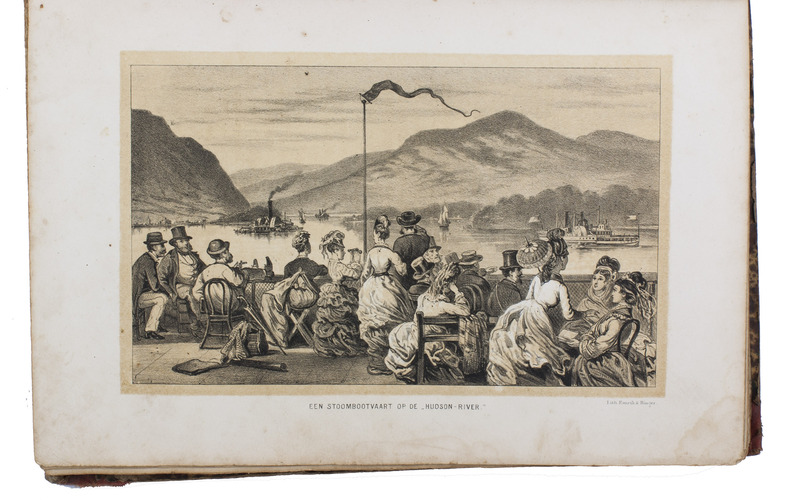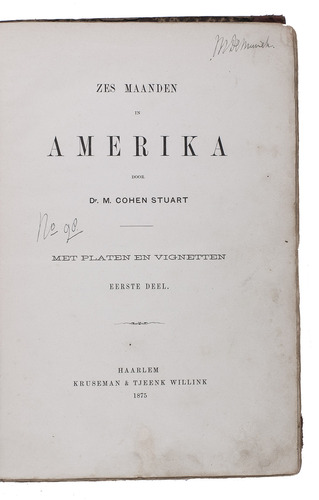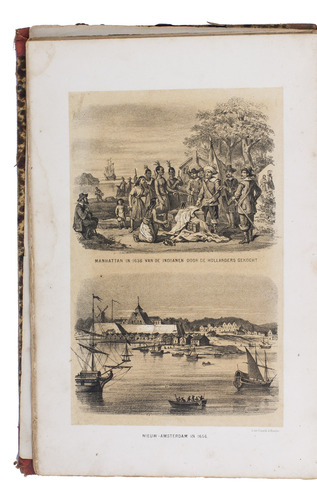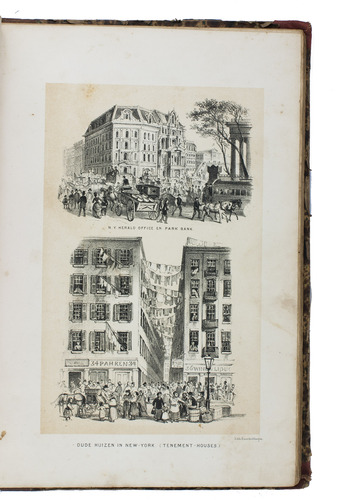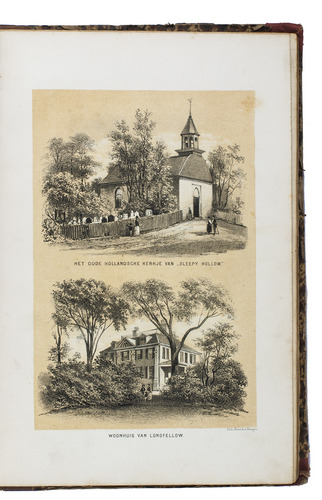 COHEN STUART, Martinus.
Zes maanden in Amerika.
Haarlem, Kruseman and Tjeenk Willink, 1875. 2 volumes. Large 8vo (25 x 16.5 cm). With 10 tinted lithograph plates by "Emrik & Binger", and 27 wood-engraved illustrations by Édouard Vermorcken in text. Contemporary half brown roan (sheepskin). 8, 366; [8], 332 pp.
€ 450
First edition of a travel book on North America by Martinus Cohen Stuart (1824-1878). Cohen Stuart, a prominent minister of the Remonstrant Church, visited the United States in 1875 at the invitation of the Evangelical Alliance, an international Protestant missionary society. With contagious enthusiasm he gives a very positive depiction of American society. He praises the United States for its democratic foundations and the advancing ecclesiastical and social state of affairs. In vivid imagery, interspersed with lithographed plates and small wood-engraved illustrations, he expresses his interests in its people, cities and countryside. In describing the cities, public buildings and places of interest especially, he shows himself a keen observer, though he does not neglect to stress their historic Dutch roots. The plates are by the leading lithographers Emerik and Binger in Haarlem, and the wood-engravings finely executed by Édouard Vermorcken (1820-1906) of Antwerp and Brussels.
Binding worn, front hinge of the first volume damaged at the top. Slightly browned throughout with some occasional stains. Otherwise a good copy. Tiele, Bibl. 1064; not in Eberstadt; Sabin.
Related Subjects: