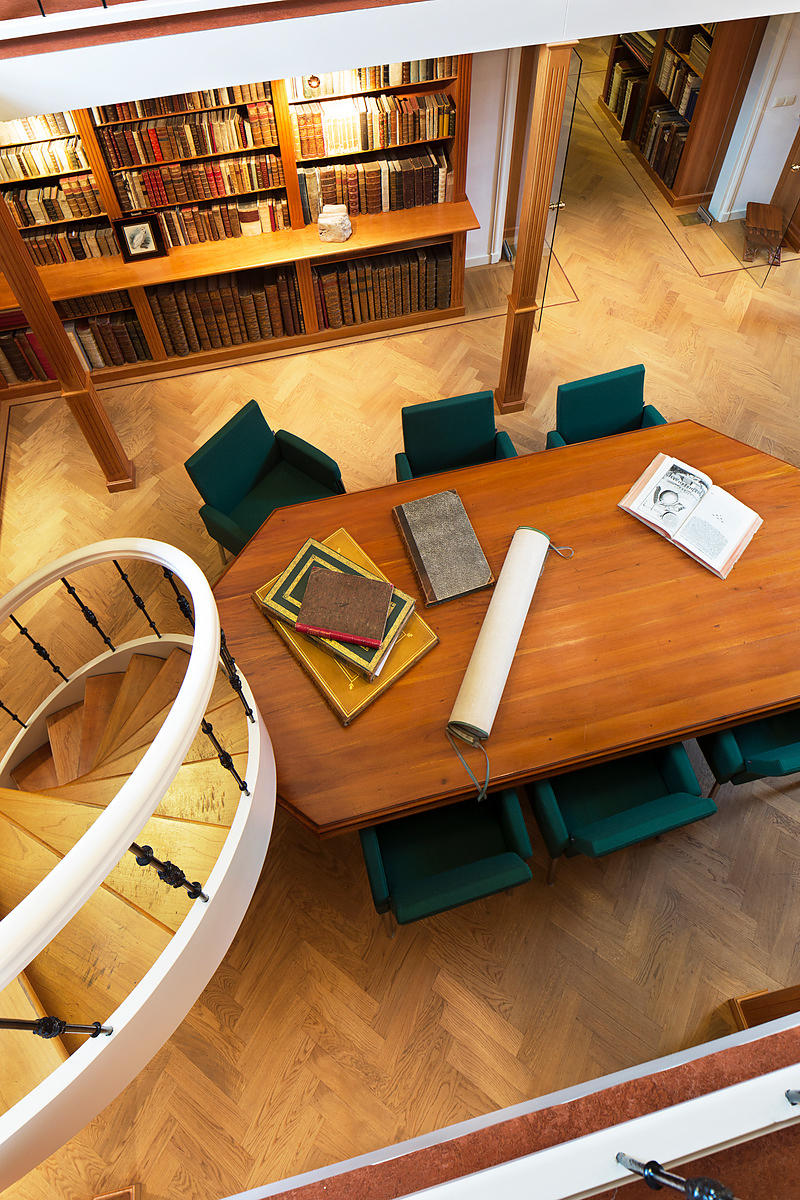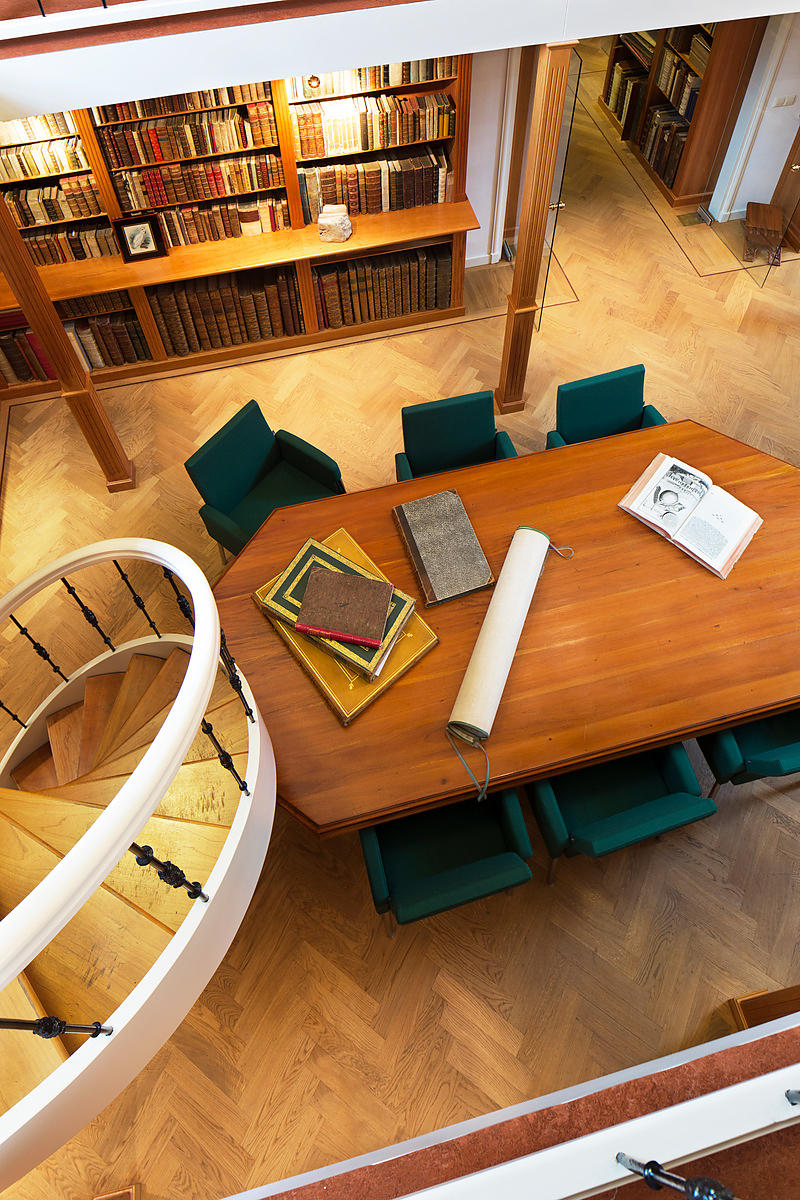 CIGNANO, Ludovico.
Quieta solitudine di varii ragionamenti, discorsi, et concetti, ove si narra quattro navigationi …
Bologna, Alessandro Benacci, 1587. Small 4to (21×15 cm). With a woodcut coat of arms on the title-page. Goatskin morocco (ca. 1870/80?), richly gold-tooled spine and turn-ins, signed in foot of front turn-in by the Paris bookbinders "DARLAUD FRÈRES", gold fillets on sides and board edges.
€ 45,000
Rare first and only edition of Italian literary musings concerning merchant voyages, including information about commerce with the Ottoman Empire, Egypt, Syria, Arabia, Persia, India and China, with references to Mecca, Constantinople, Cairo and other cities. There are seven numbered chapters (each called a "Spatio"). One discusses a voyage to the East Indies and many refer to real places, but some of the other destinations, as well as the names of some of the people and ships, seem to be allegorical. Chapter one argues for the benefits of travel abroad in general. Chapter 2, discusses the voyage of two ships to the East Indies and mentions many real places along the way and beyond. Chapter 3 concerns the ship Pistri. Chapter 4 describes a voyage to "Tana" by "Mandrilio" (a baboon?), "Quintilius" (the unfortunate Roman general?) and "Fausto" (Doctor Faustus?). Chapter 5 concerns the voyage of the ship Castorea and mentioning Mecca and Arabic and Persian merchants. Chapter 6 offers advice in the form of ten rules "che gli furno date da Medici". Chapter 7 names ten (fictitious?) academic doctors and (satirically?) presents the "elegantissime conclusioni con loro dottrina".
Washed by the 19th-century binder but book and binding in very good condition. A charmingly bound copy of a rare and curious work on the Near and Far East.
USTC 822630 (citing Edit 16); not in Atabey; Blackmer; Howgego (neither real nor "invented and apocryphal"); Mortimer.
Related Subjects: