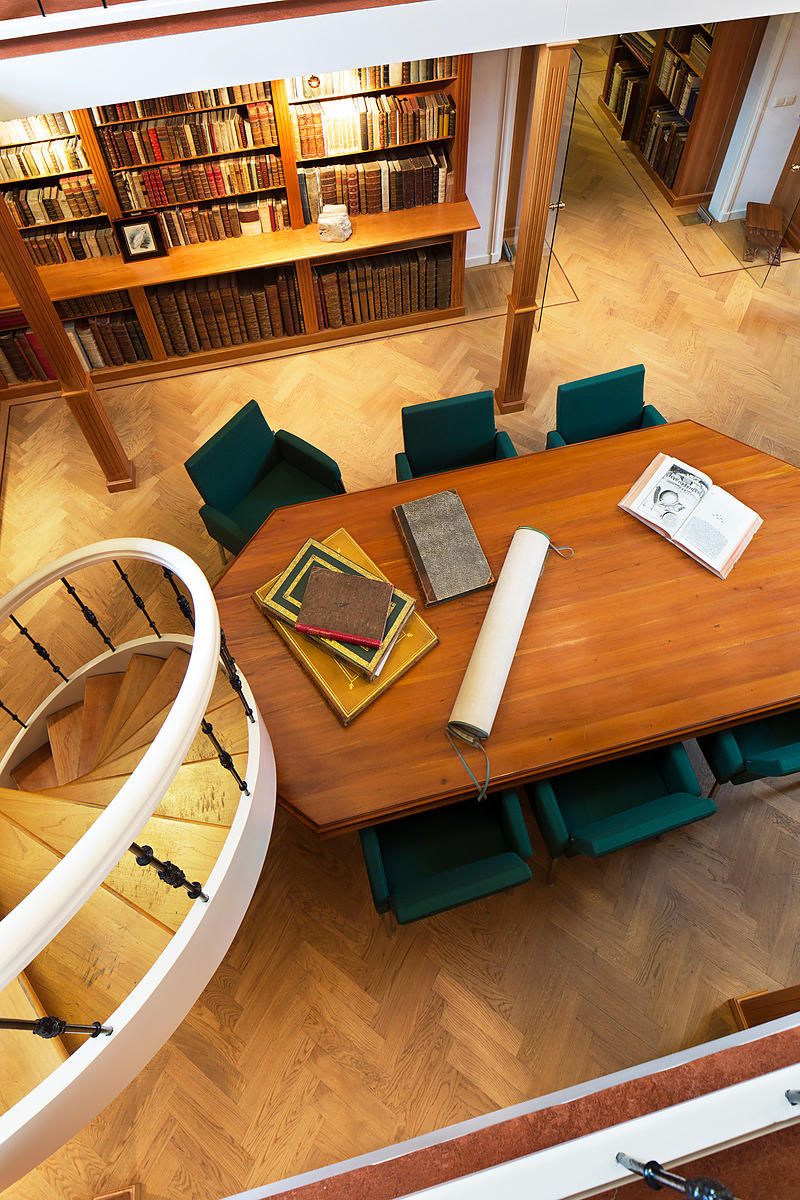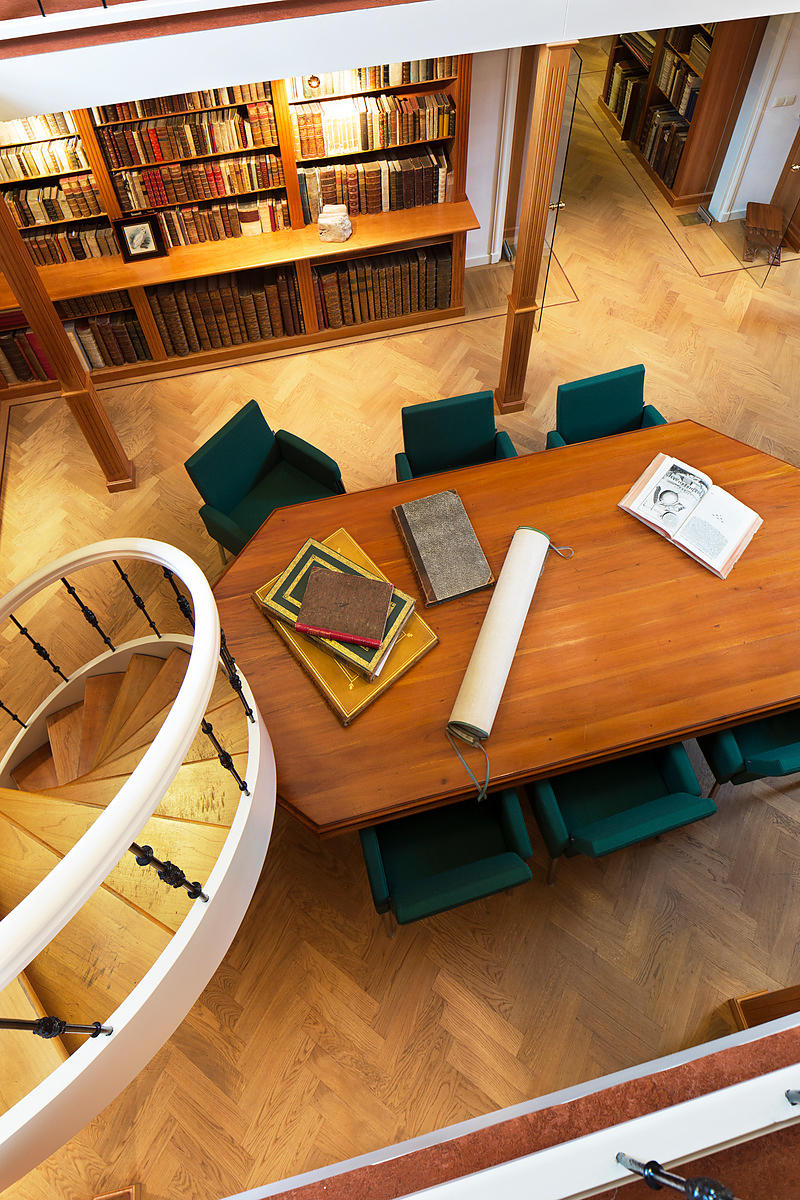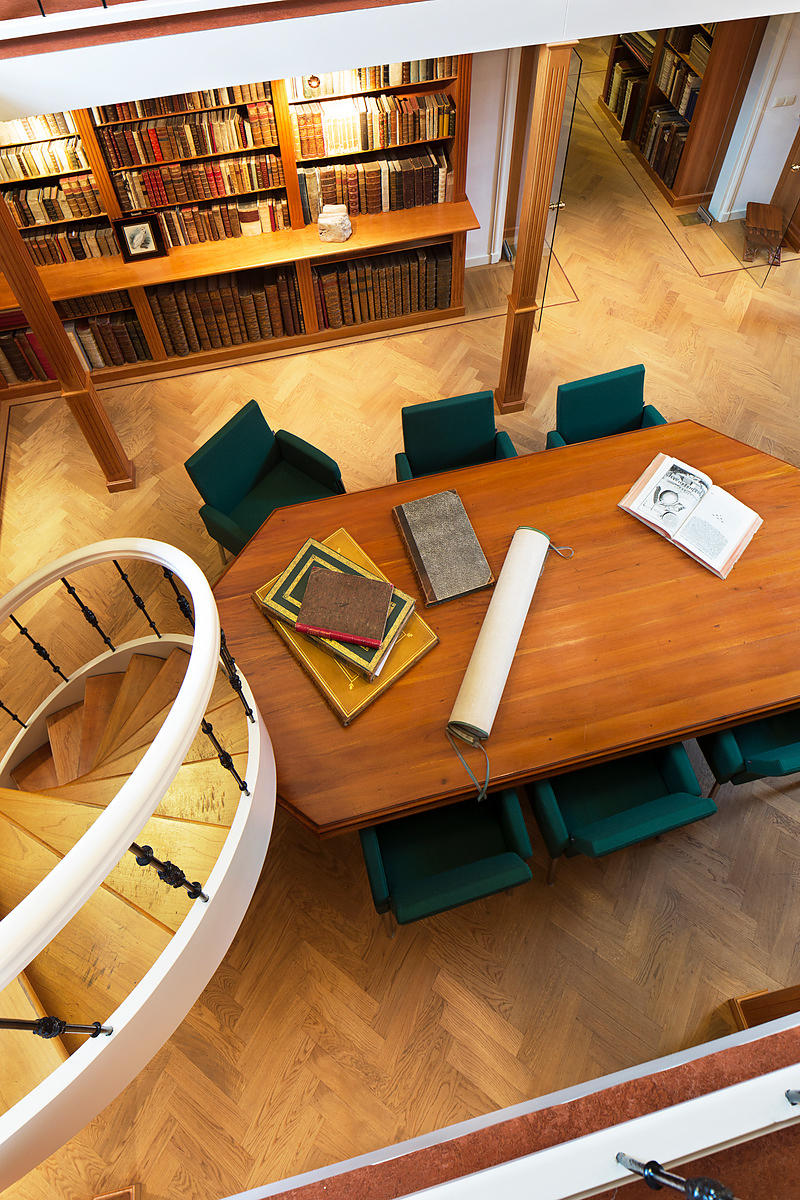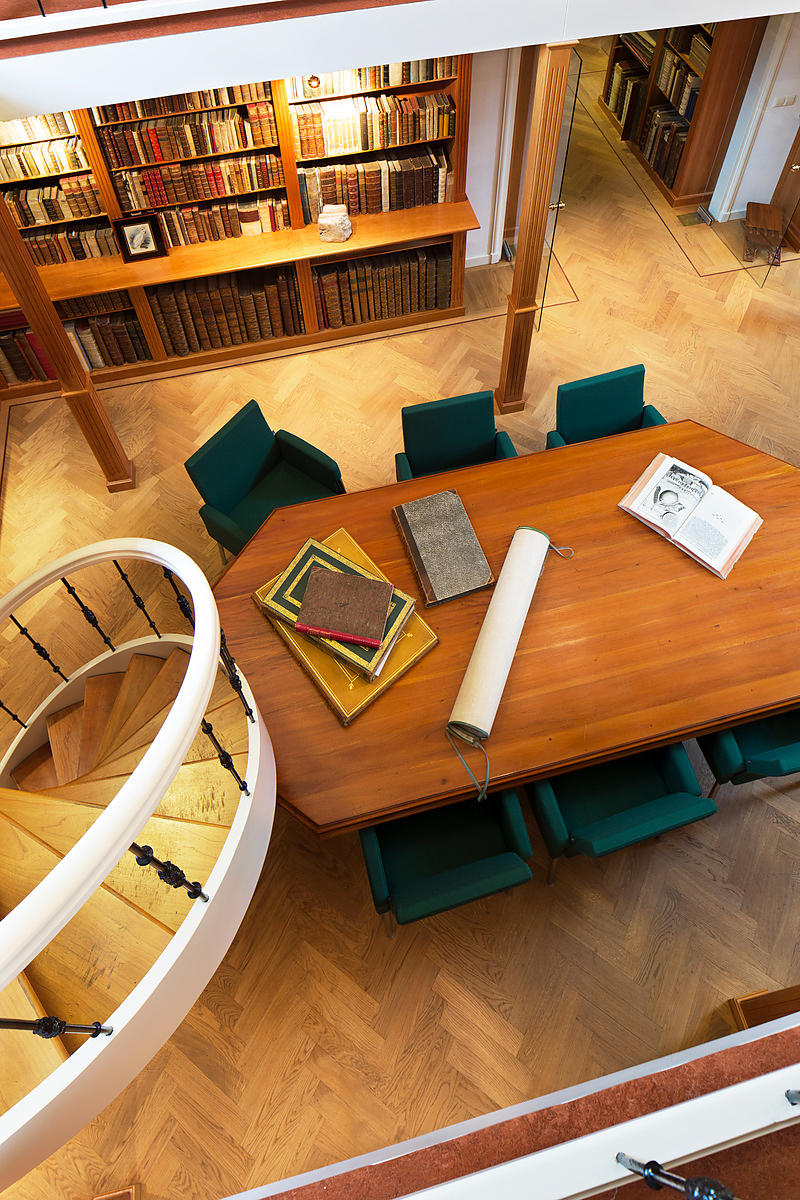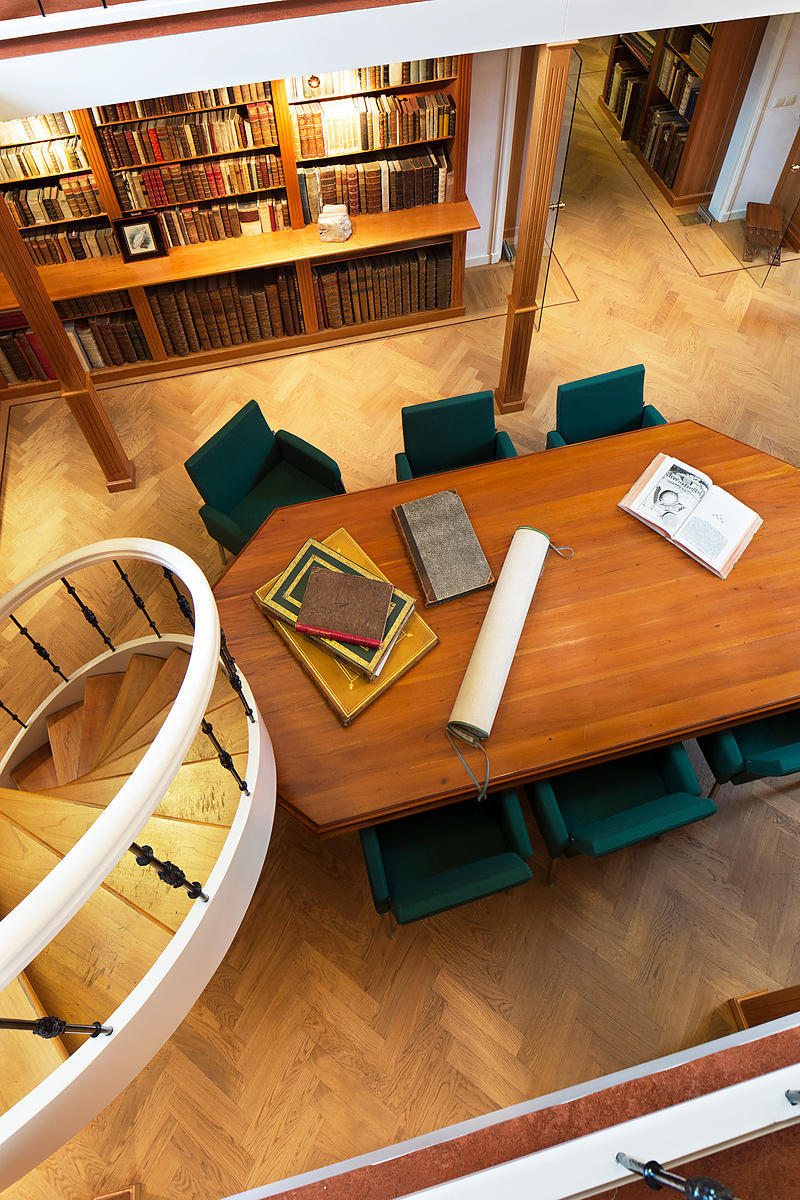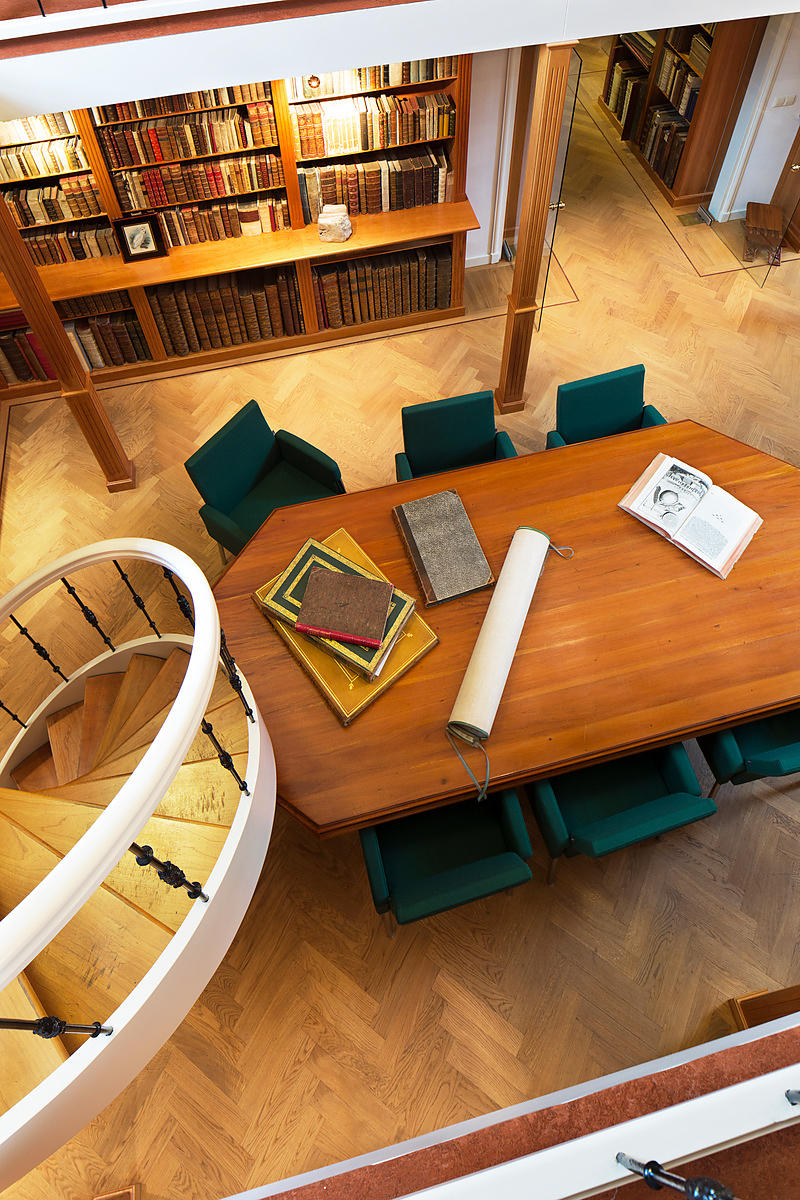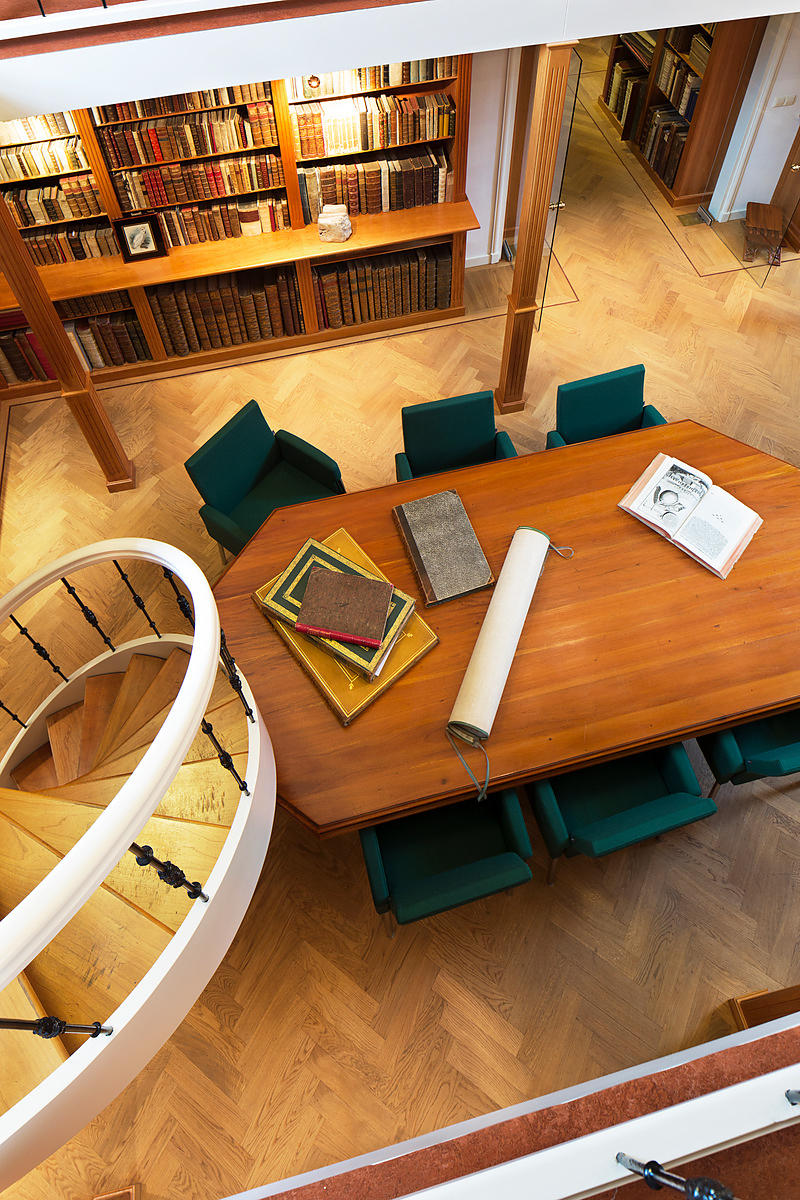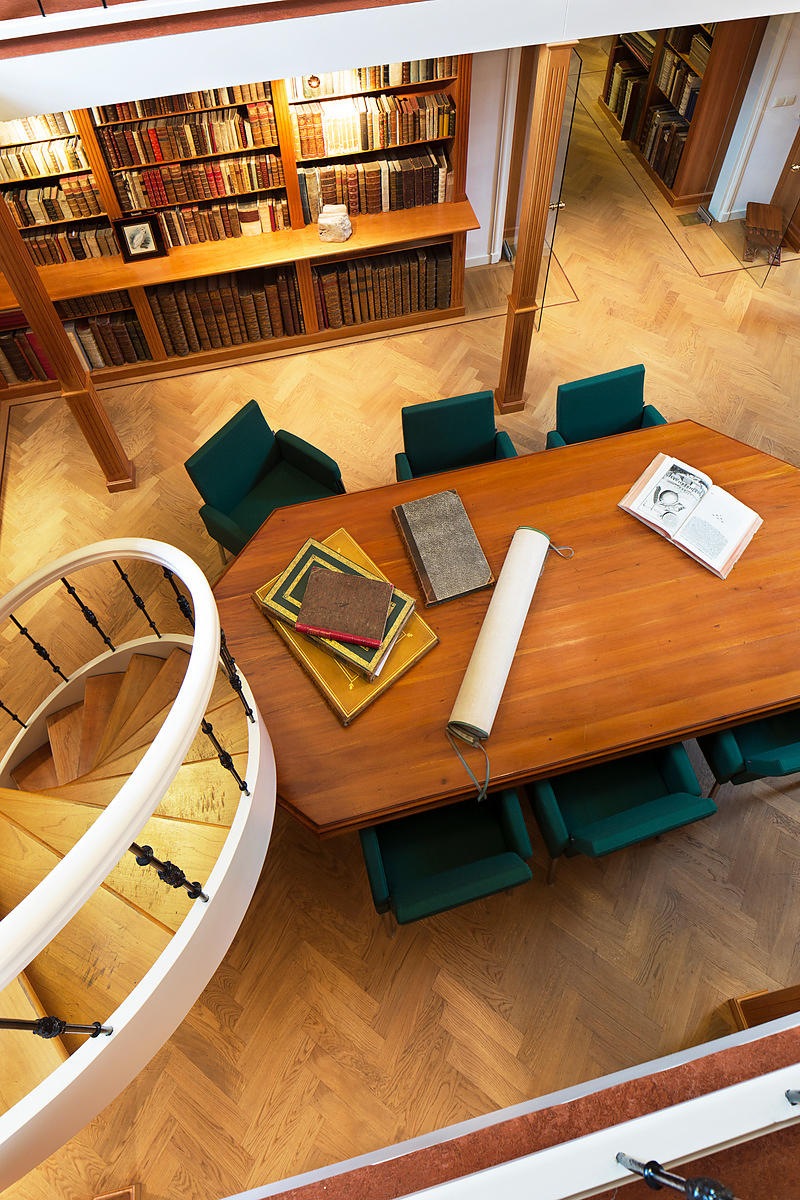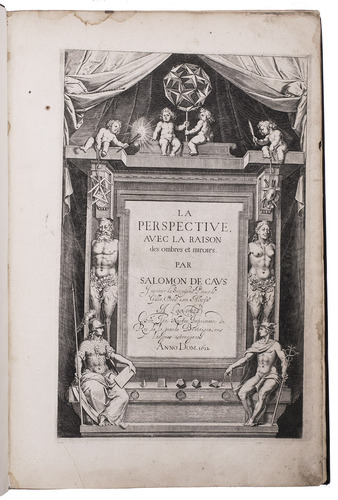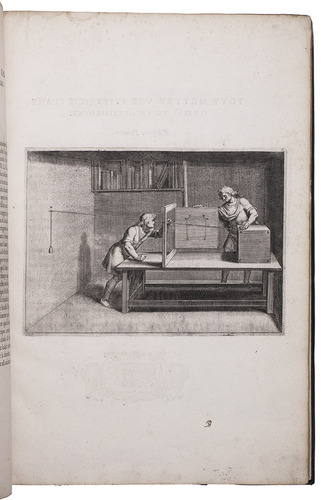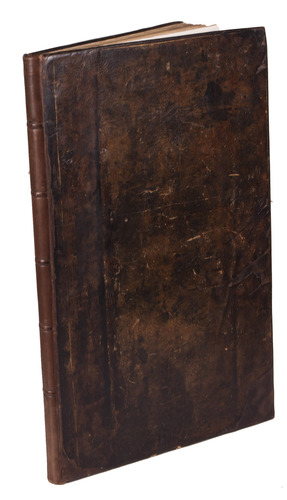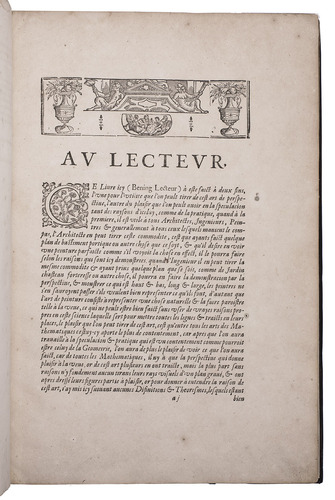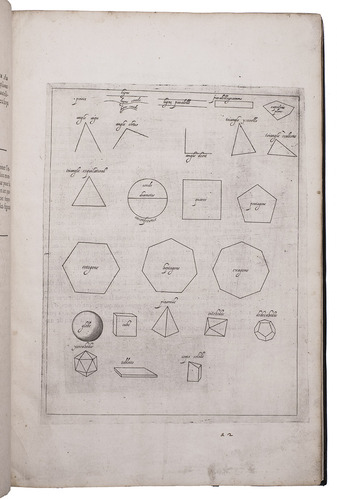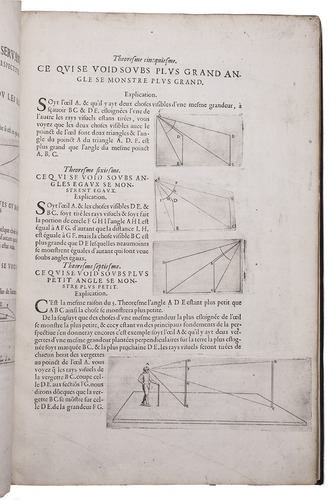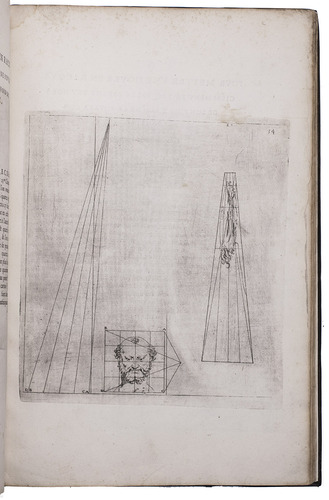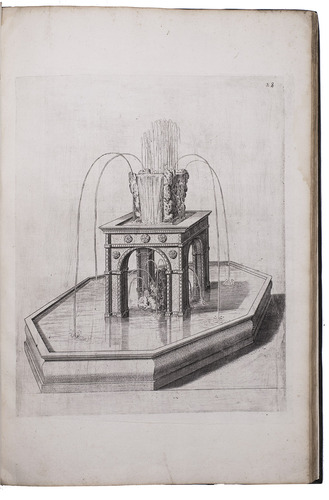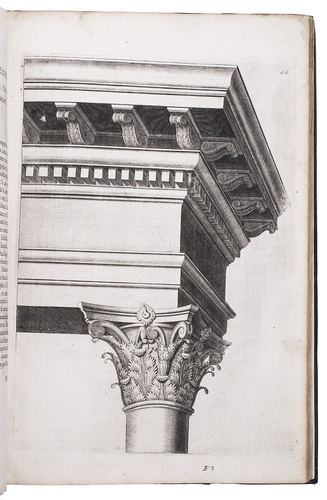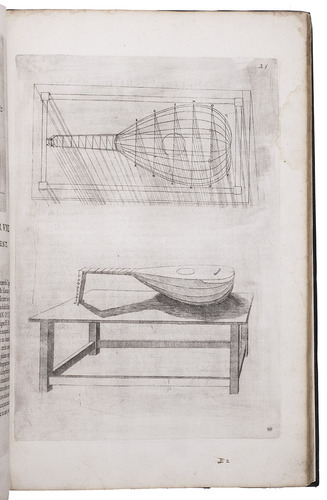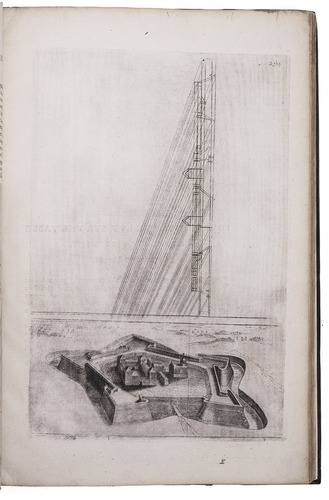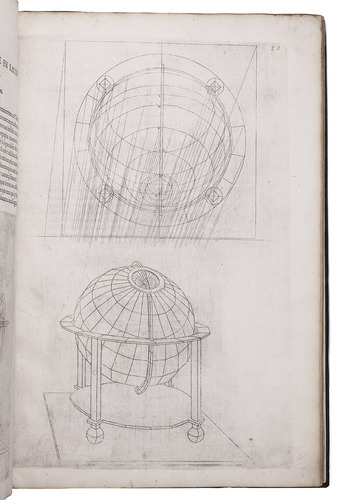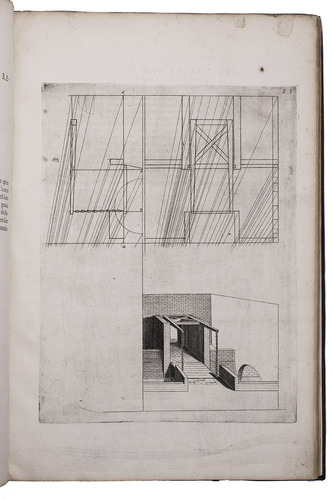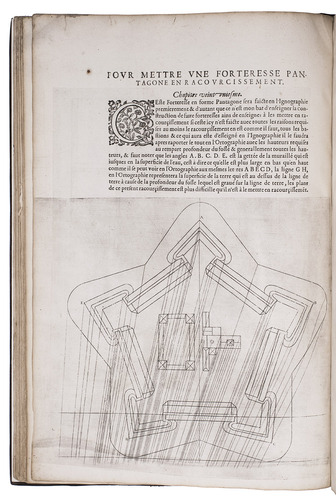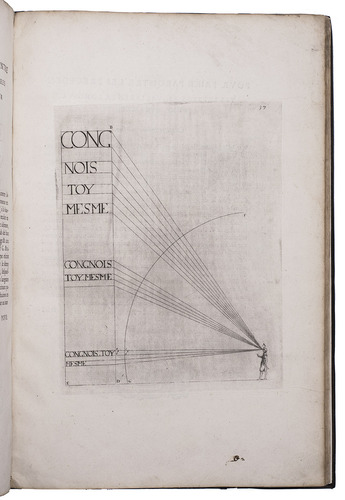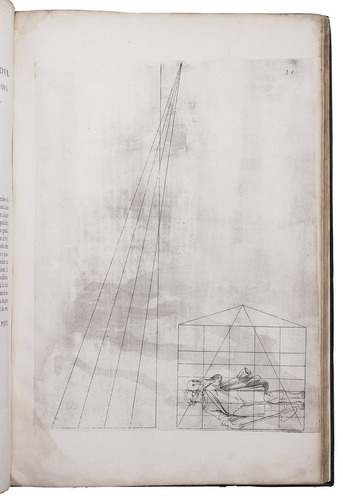 CAUS (CAULS), Salomon de.
La perspective avec la raison, des ombres et miroirs.
London, John Norton [printed partly by Jan Mommaert the elder in Brussels and partly by Richard Field in London], 1612. Royal folio (52 x 28.5 cm). With engraved title-page and 80 etched and engraved illustrations: 64 on otherwise blank pages, mostly on integral leaves (2 across double-pages, further mostly full-page), and 16 on the text pages (from small to half-page). Contemporary dark brown calf. Rebacked, restored and with new endpapers. engraved title + [5], 49, [16] ll. including engravings.
€ 22,500
First edition of a famous and original treatise on perspective by the prominent mathematician Salomon de Caus (1576?-1626), here in the very rare issue with the imprint of John Norton in London (alone) in 1612, with the name and date revised in the title-plate. The ESTC records 1611 London and 1612 London/Frankfurt issues of Caus's Perspective, but not the present 1612 London issue.
Caus was renowned as an inventor of mechanical devices, both utilitarian and entertaining. His present work clearly explains and illustrates all aspects of perspective drawing, including intricate projections, optical illusions, shadows, anamorphic images and the mirroring of objects.
With 2 contemporary perspective construction drawings in the foot margin of one page and some manuscript annotations. One plate has two small abrasions in the corner, but the book is further in very good condition, with only some small marginal tears and minor marginal water stains. Binding rebacked and restored, so structurally sound. A very rare issue of the first edition of a classic work on perspective, with 81 beautiful engravings. Cf. Berlin Kat. 4706; ESTC S124665 & S122163; Vagnetti EIIIb7: "opera molto chiara" (splendid work); VD17 1:080353E (London/Frankfurt issue); not in BAL; Fowler; Millard.
Related Subjects: