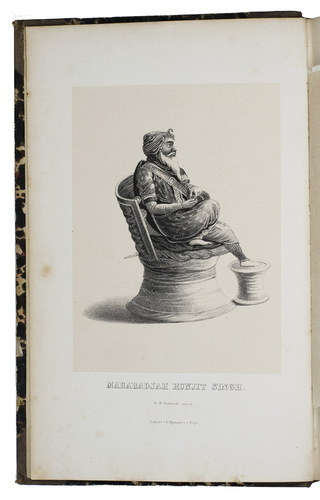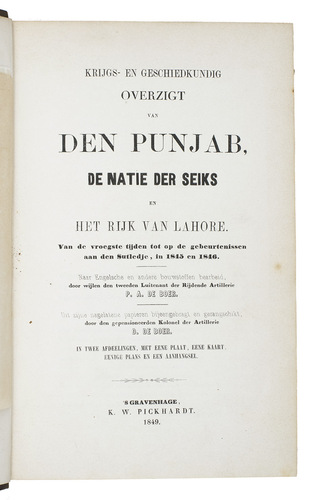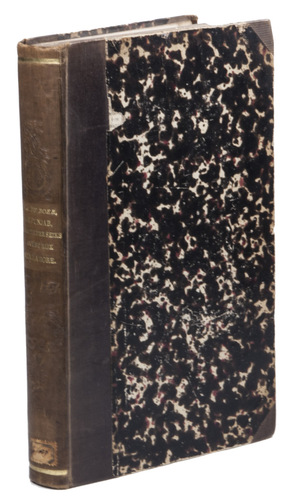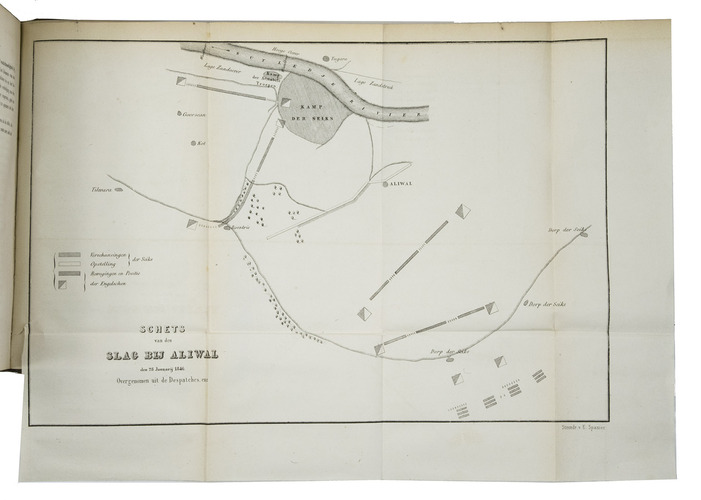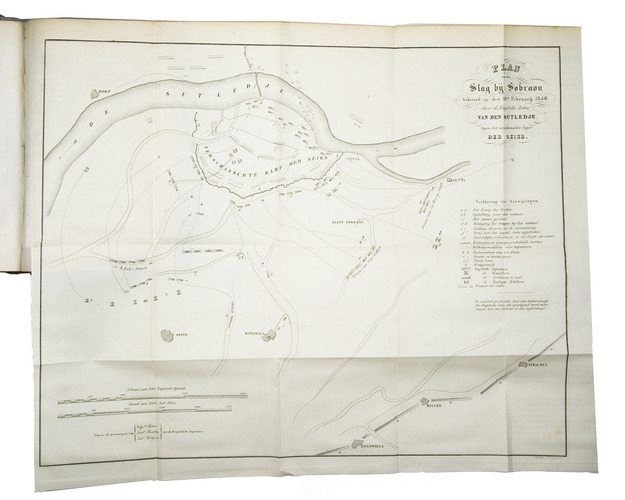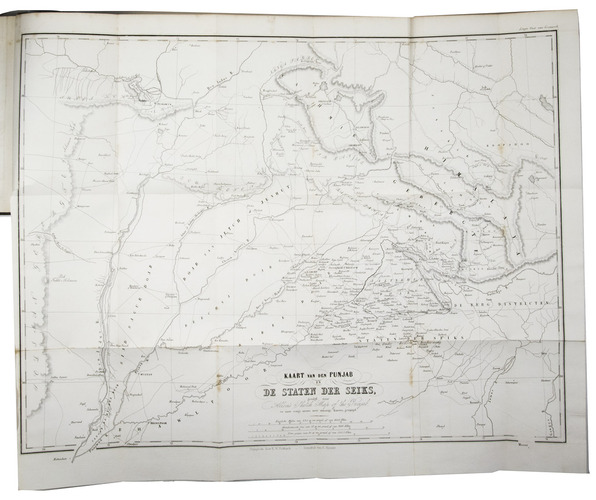 BOER, Pieter A. de (D. de BOER, compilor).
Krijgs- en geschiedkundig overzigt van den Punjab, de natie der Seiks en het rijk van Lahore. Van de vroegste tijden tot op de gebeurtenissen aan den Sutledje, in 1845 en 1846.
The Hague, K.W. Pickhardt (back of the title-page: printed by C.H. Susan junior), 1849. With a lithographed frontispiece and 4 folding maps, and 1 table.Contemporary half cloth, marbled sides. XXIX, [3], 444 pp. and 1 publications slip.
€ 3,500
Rare first and only edition, published posthumously, of a Dutch description of Punjab with an emphasis on the First Anglo-Sikh War (1845-1846). The author Pieter A. de Boer (1818-1847) was a lieutenant in the Dutch artillery, who based his information on several sources but was not an eye-witness.
The original lithographed frontispiece by Elias Spanier (1821-1863) shows Maharadjah Runjit Singh and the 4 folding maps, also by Spanier, depict a plan of the Battle of Aliwal 1846; plan of the Battle of Sobraon 1846; overview of British troop movement in 1845-1846, after a sketch by captain H.T. Combe; and large map of Punjab. With an addendum slip.
Bookplate of the society Doctrina & Amicitia on front paste-down. Shelf mark on spine. Boards and spine somewhat discoloured. 3 out of 4 plates have a small tear at the fold. Otherwise in very good condition. Not in Bruce; Sloos; for the author: Van der Aa, Biografisch woordenboek II, p. 725.
Related Subjects: