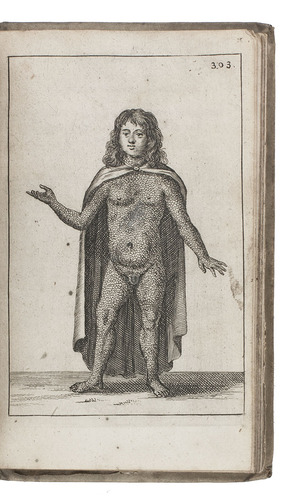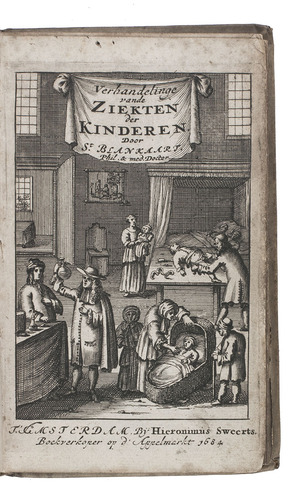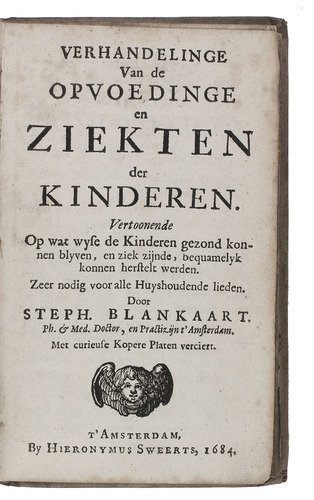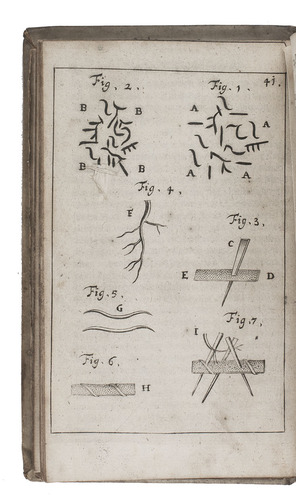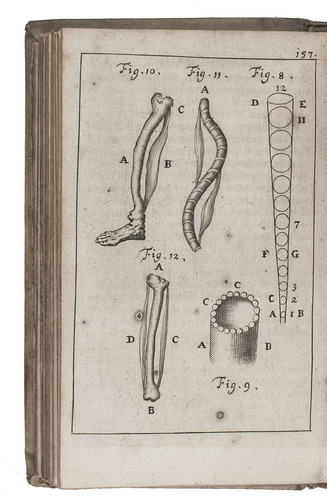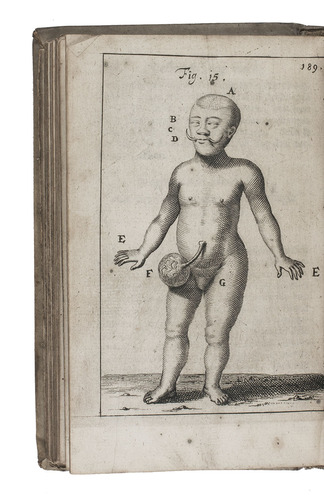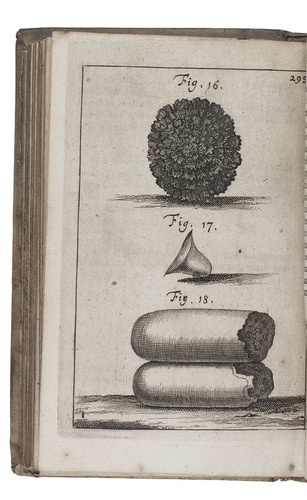 BLANKAART, Steven.
Verhandelinge van de opvoedinge en ziekten der kinderen. Vertoonende op wat wyse de kinderen gezond konnen blyven, en ziek zijnde, bequamelyk konnen herstelt werden. Zeer nodig voor alle huyshoudende lieden.
Amsterdam, Hieronymus Sweerts, 1684. 8vo. With an engraved title-page showing a hospital scene and 19 figures on 6 engraved plates. Near contemporary vellum. [8], 332, [20] pp.
€ 8,500
Rare first and only early edition (here with the dedication in the rarer first of two settings) of one of the first medical books on raising and educating children and especially on paediatrics. Intended for parents, it offers advice and instructions for treating all sorts of children's illnesses, common and rare, as well as tips on the prevention of disease. It gives detailed descriptions and instructions for many home recipes that the parents themselves can prepare and administer to the children. Two appendices follow the three main parts: the first called "Verscheide aanmerkingen aangaande de kinder-ziekten" (Various notes on children's diseases) with 23 numbered case studies, including a description of a child whose body was covered with scales except for his head (gossips blamed his mother for thinking about fish when she was pregnant!); the second, translated from the English, called "Historie der Japanse campher" (History of Japanese camphor).
Steven Blankaart (1650-1704) at Amsterdam, one of the most important physicians of the 17th century, wrote many popular medical treatises, books on anatomy, surgery, etc., including an herbal and a large work on insects. He was the first to introduce Cartesianism into medical science and one the first scientific and empiricist physicians.
With bookplate and with an occasional pencilled note or mark. With occasional small ink spots or faint marginal stains, but still in good condition. The binding somewhat soiled but also good. BMN I, p. 279; Krivatsky 1338; G.A. Lindeboom, Geschiedenis van de medische wetensch. in Nederland, pp. 93-95; STCN (3 copies); Waller 1120; not in Wellcome.
Related Subjects: