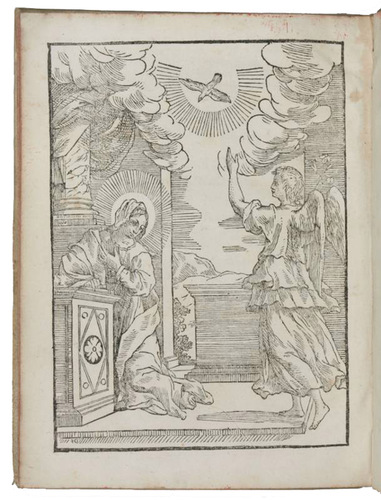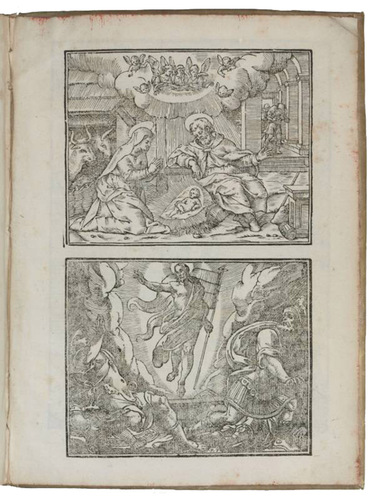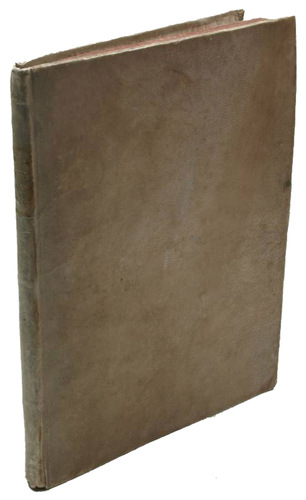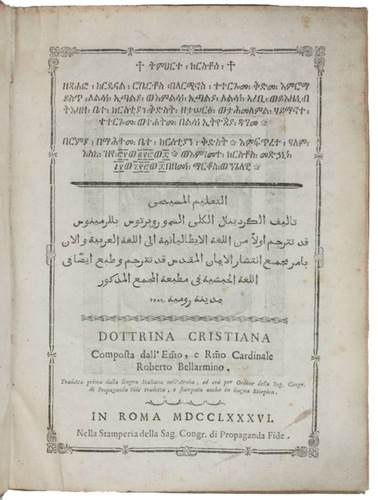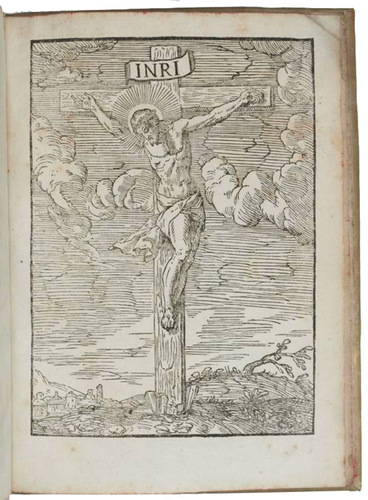 BELLARMINO, Roberto.
Dottrina Cristiana composta dall...
Rome, Propaganda Fide, 1786. Large 4to. With 4 woodcuts on 3 plates, 1 full-page woodcut on the back of the title-page, and a few woodcut initials, factotums and decorations, as well as frames, factotums and decorations built up from arabesque and rococo typographic ornaments. Set in three columns in Ethiopic, roman and Arabic type. Contemporary vellum, gold-tooled spine title, red sprinkled edges. 97, [1] pp.
€ 3,500
Trilingual (Italian, Arabic and Ethiopic) edition of Robert Bellarmino's catechism (an abridgment of his 1598 "Dichiarazione piu copiosa della dottrina Christiana"), translated by the Maronites (Eastern Catholics) Vittorio Scialac (d. 1635) and Gabriel Sionita (1577-1648). This Arabic text, first published in 1613 as the first book set in Arabic type by the Roman Typographia Savariana (Savary de Brèves), is deservedly famous as a milestone in Catholic efforts to convert Islamic and other Arabic-speaking people in the Middle East and Africa. The present edition is the first to include an Ethiopic version, making this the only Ethiopian version published (printed with the Arabic and Italian text in three columns). The note to the reader at the end is in Italian and Ethiopic and as De Backer & Sommervogel notes, pages 94-96 provide a syllabary in Ethiopic and Hebrew.
Insignificant paper defect in the title page repaired; binding slightly warped. From the library of Swedish antiquarian bookdealer Björn Löwendahl (1941-2013). De Backer & Sommervogel I, 1195; Sacy 1274; not in Philologia Orientalis.
Related Subjects: