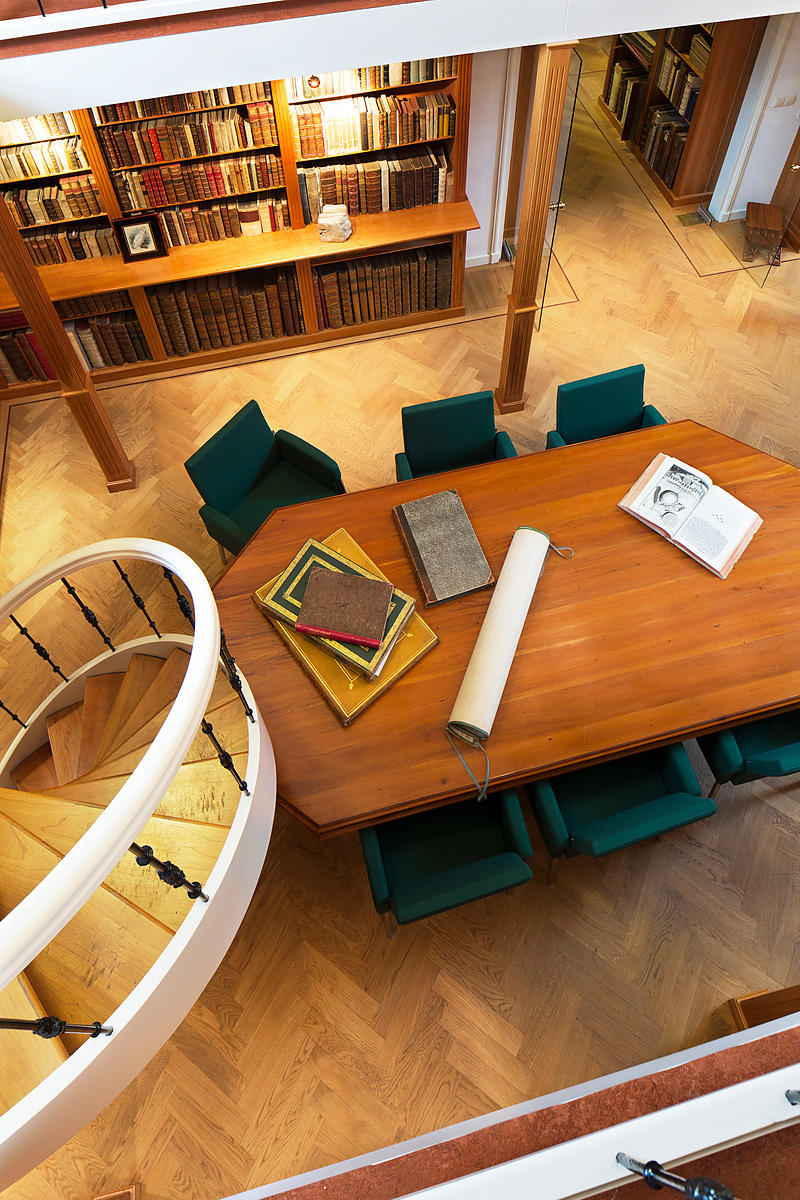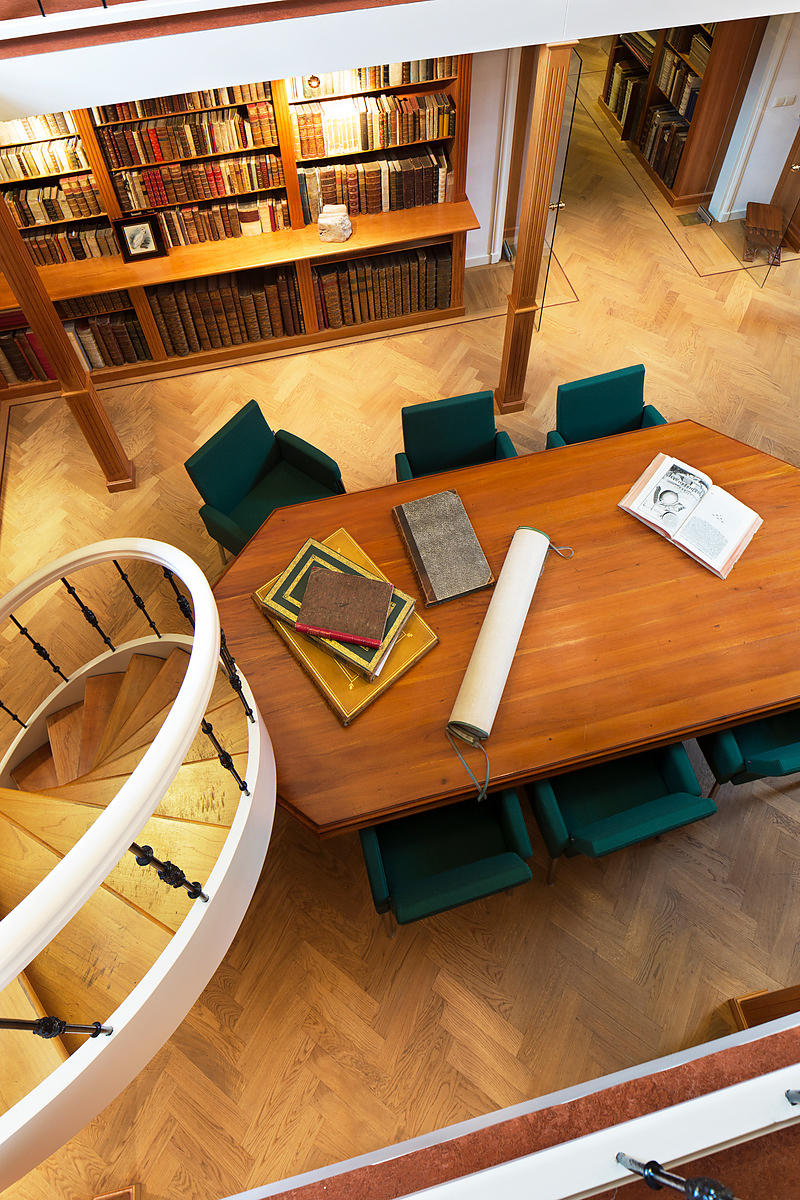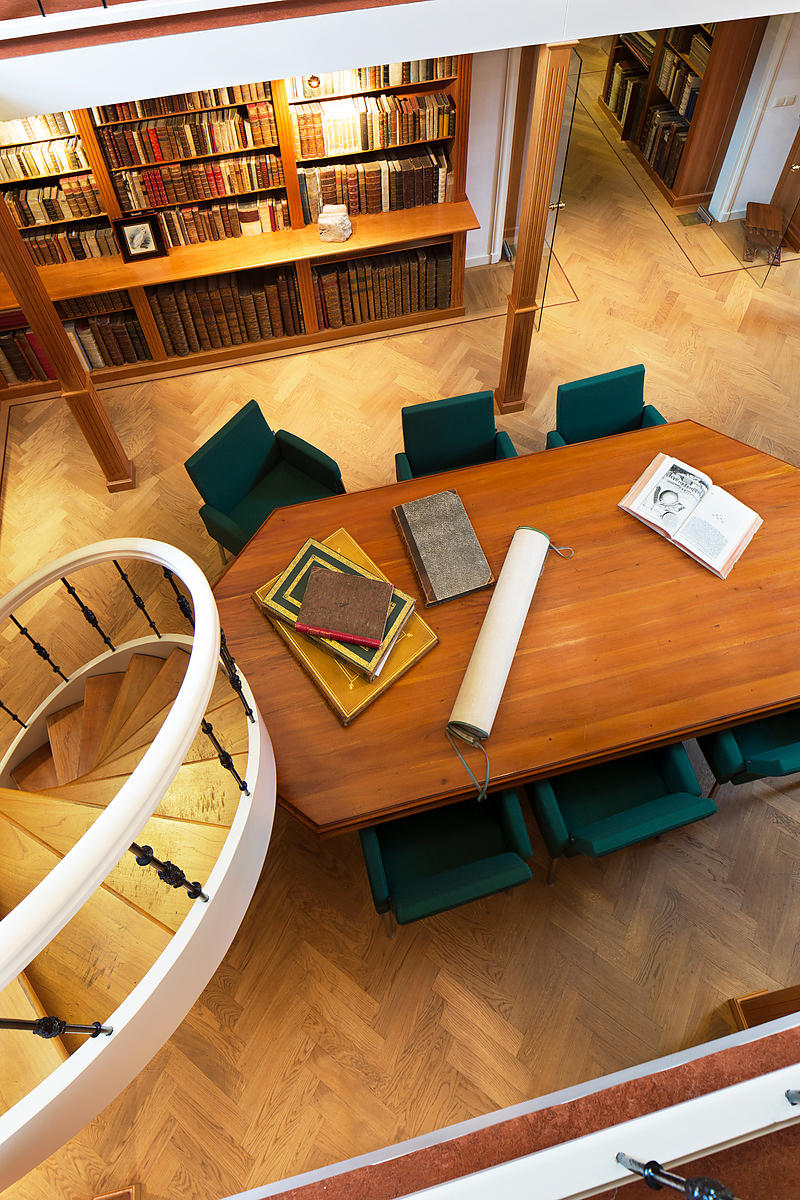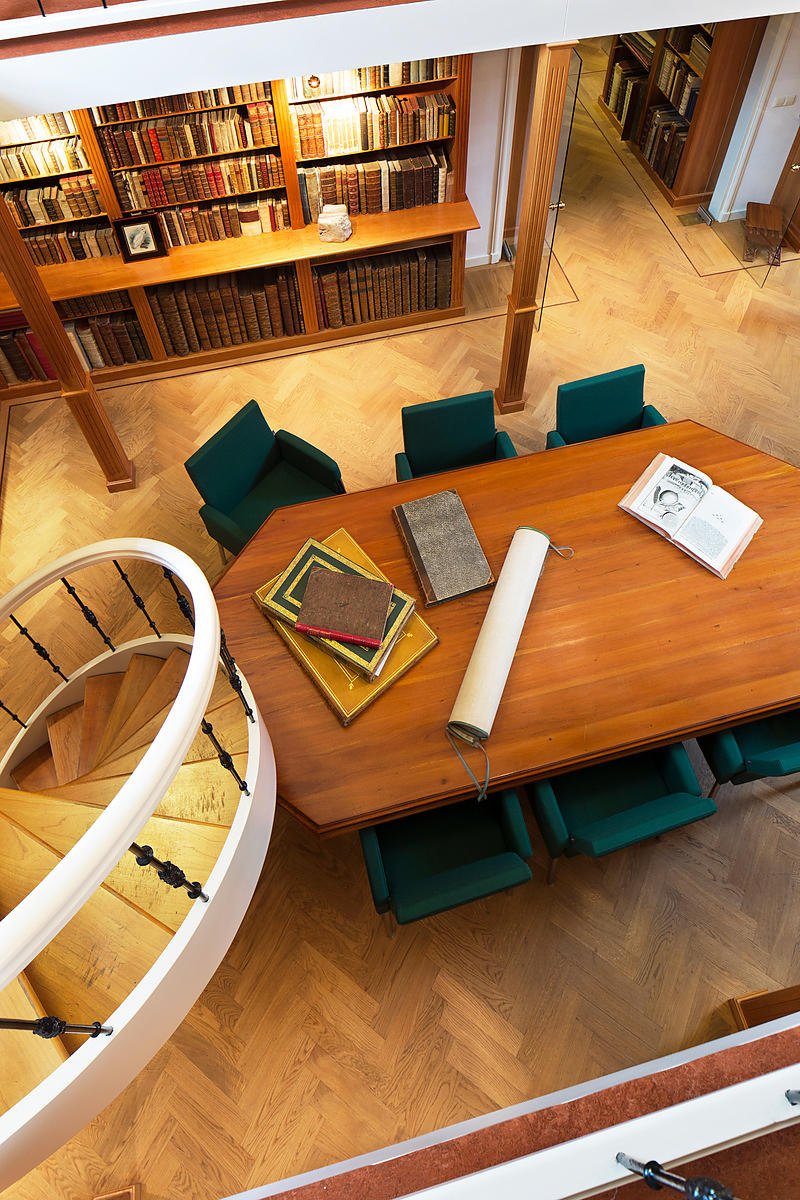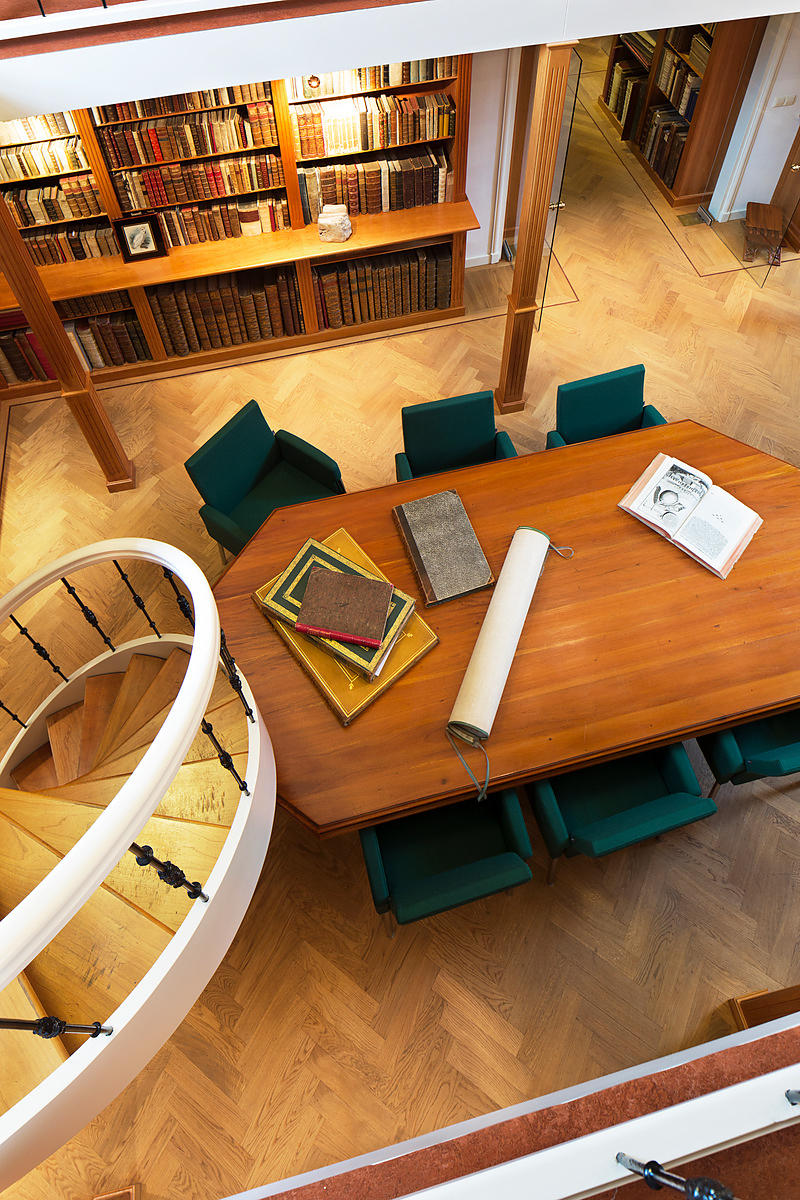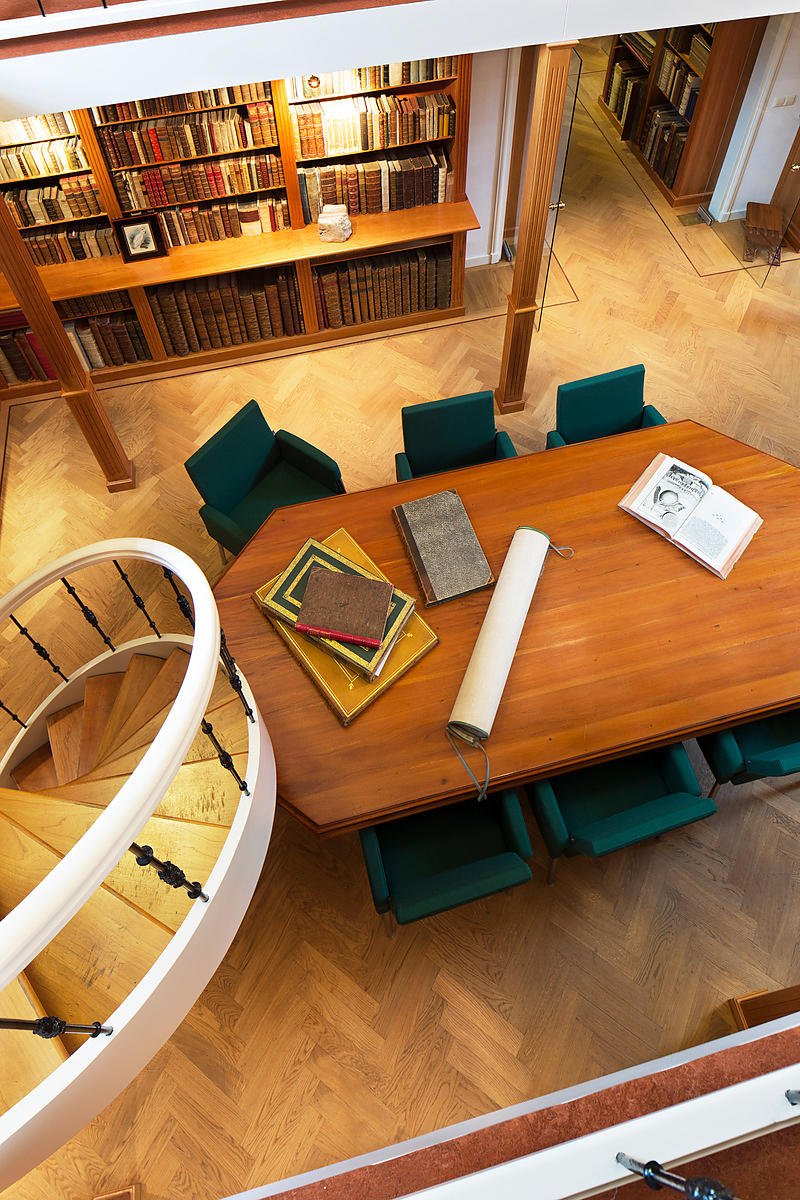 [EROTICA].
De belydenis van een lichtmis. Bevattende een aantal voorvallen in de galante wereld zo in Nederland als elders; wonderlyke ontmoetingen met vrouwen van allerlei soort; veele potsen meest voorgevallen in de nacht, en achter de gordynen; zeldzaame karakters van beiderlei sexe, enz. enz. enz. Alles beschreeven ten vermaake van de kinderen dezer wereld door den belyder zelve.
[The Netherlands, ca. 1770]. 8vo. With 4 engraved plates. Contemporary red half roan, gold-tooled spine.
€ 6,500
Second copy located of the first and only edition of "Confessions of a libertine", an 18th-century Dutch picaresque, erotic novel in which the principal narrator Karel tells his fiancée Charlotte about his promiscuous past. The story starts with how his father met his mother, Julia, in the monastery where he grew up in. Julia was the 17/18-year-old daughter of the abbot, who was "taught" all about sexuality by her father at an early age. The abbot passed away soon after Karel's father left for the army, and was replaced by a 45-year old Franciscan monk who took turns with both mother and daughter. The situation became unsustainable because of the mother's jealousy of her daughter, causing Julia to flee to her lover; Karel was conceived the following night. The life of Karel's parents gives a glimpse of the story that follows, often taking place in a religious environment. The novel does not only detail the sexual encounters however, but also provides arguments for free morals, for instance pointing out that our ancestors just followed their nature, without being obstructed by any morals. Novels like this have been neglected for about two hundred years and only in the last decennia interest has been revived.
With bookplate and owner's inscription. The plate facing page 43 loosely inserted, but otherwise in very good condition. Spine slightly rubbed and colour of the paper sides faded, but still firm and otherwise good.
Buijnsters, Ned. lit. achtiende eeuw, pp. 108-109; Buisman 132 (1 copy); Gay & Lemonnyer I, col. 374; STCN (same copy); WorldCat & KVK (same copy).
Related Subjects: