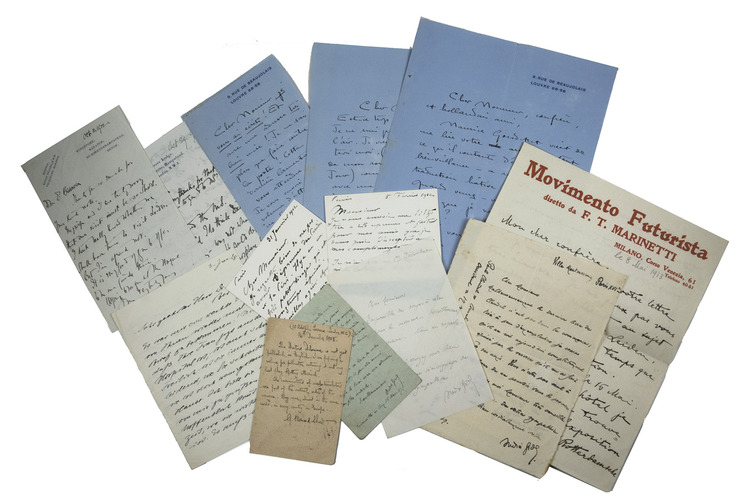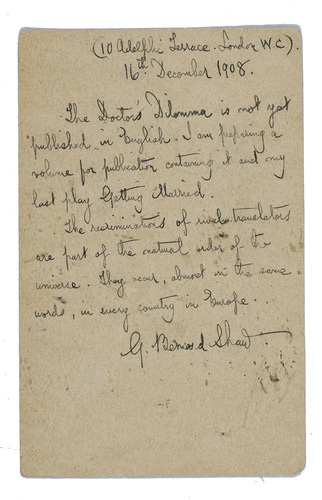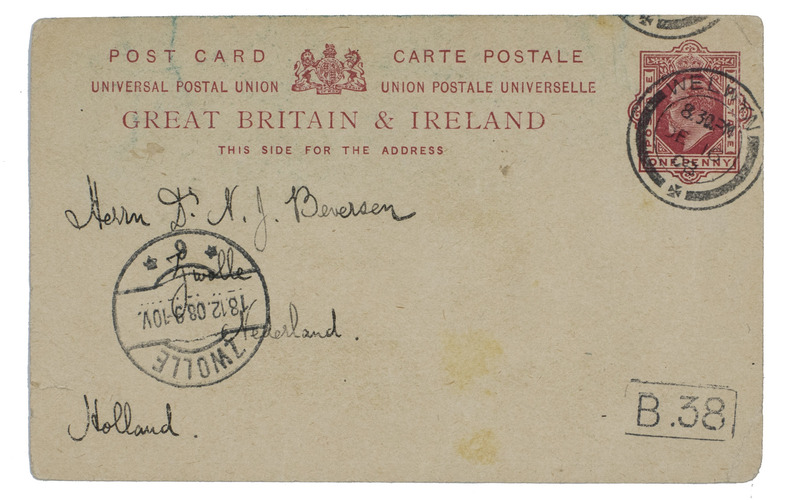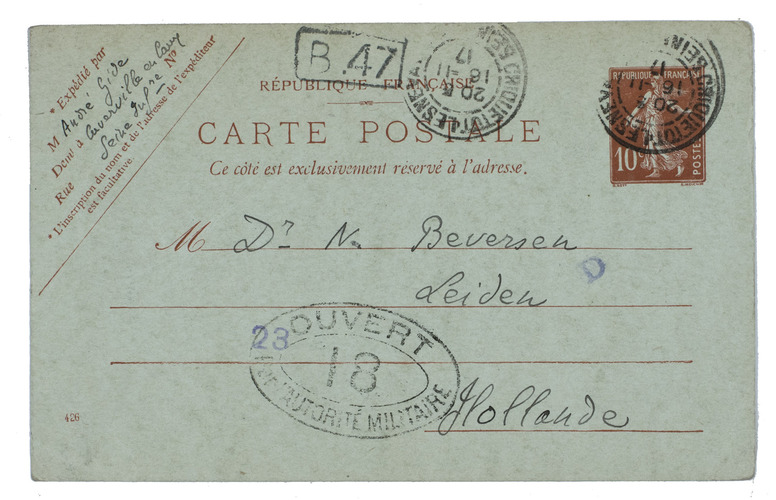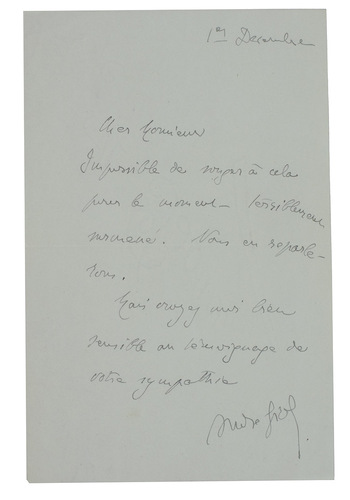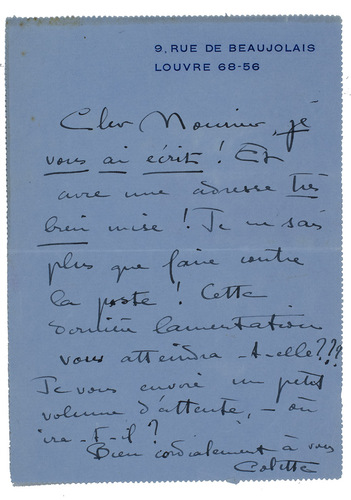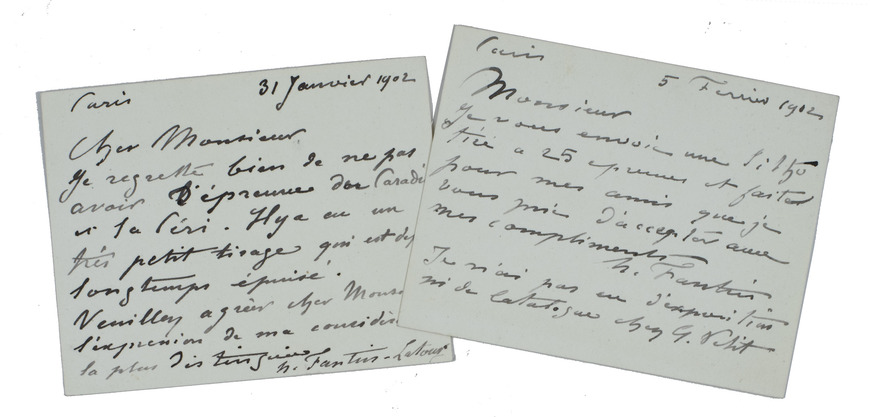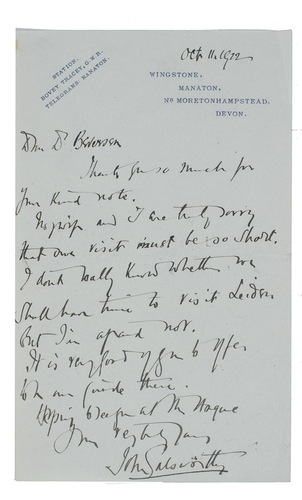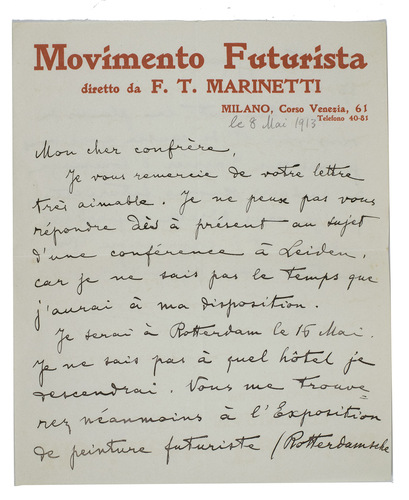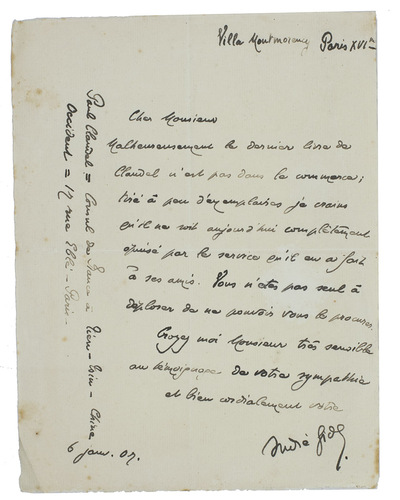 [BEVERSEN, Nicolaas Johannes].
[Collection of letters and postcards received by Nicolaas Johannes Beversen].
[Various places in Europe, 1886-1931]. 825¾ pages on 550 leaves.
€ 28,000
An extensive collection of correspondence by the Dutch classical scholar, translator, book collector and literary critic Nicolaas Johannes Beversen (1860-1932). Berensen received the letters and postcards, written by more than 90 correspondents, over a period of 45 years. Most of his correspondents were writers or artists including Théophile de Bock, P.C. Boutens, Colette, Georges Duhamel, Henri Fantin-Latour, Paul Fort, John Galsworthy, André Gide, Paul Herrmann, Ricarda Huch, Käthe Kollwitz, Melchior Lechter, F. T. Marinetti, Romain Rolland, Annie Salomons, George Bernard Shaw, Stijn Streuvels, Arthur Symons Émile Verhaeren and T.J. Cobden Sanderson (proprietor of the Doves Pres).
A contemporary described Beversen, a voracious collector of Dutch, French, English and German literature, as both a quick and thorough reader. He kept himself informed on all new publications, often corresponding with the authors about when their work would appear.
The British writer John Galsworthy (1867-1933) wrote Beversen in 1922, stating his thoughts on Charles Dickens: "I safely received the MS. Yes, Im afraid I do think Dickens - great as he was - was not what I call a poet."
In one of three letters, the French writer Colette (1873-1954) wrote about finishing the second part of La naissance du jour (1928) and promised to have the photographer Henri Manuel send Beversen her latest portrait, where "the two cats are magnificent", thereby dating a famous (and undated) photograph.
Many other letters discuss lectures and conferences. Ricarda Huch stated in 1912 that she had a firm dislike of lectures that could not be changed. A year later, the Italian poet Filippo Tommaso Marinetti (1876-1944) regretted that he would not be able to attend a conference in Leiden, as he would be speaking at a Futurist exhibition in Rotterdam.
In good condition. Veth, "Dr. N.J. Beversen" in: Den gulden winckel XXXI, pp. 193-194.
Related Subjects: