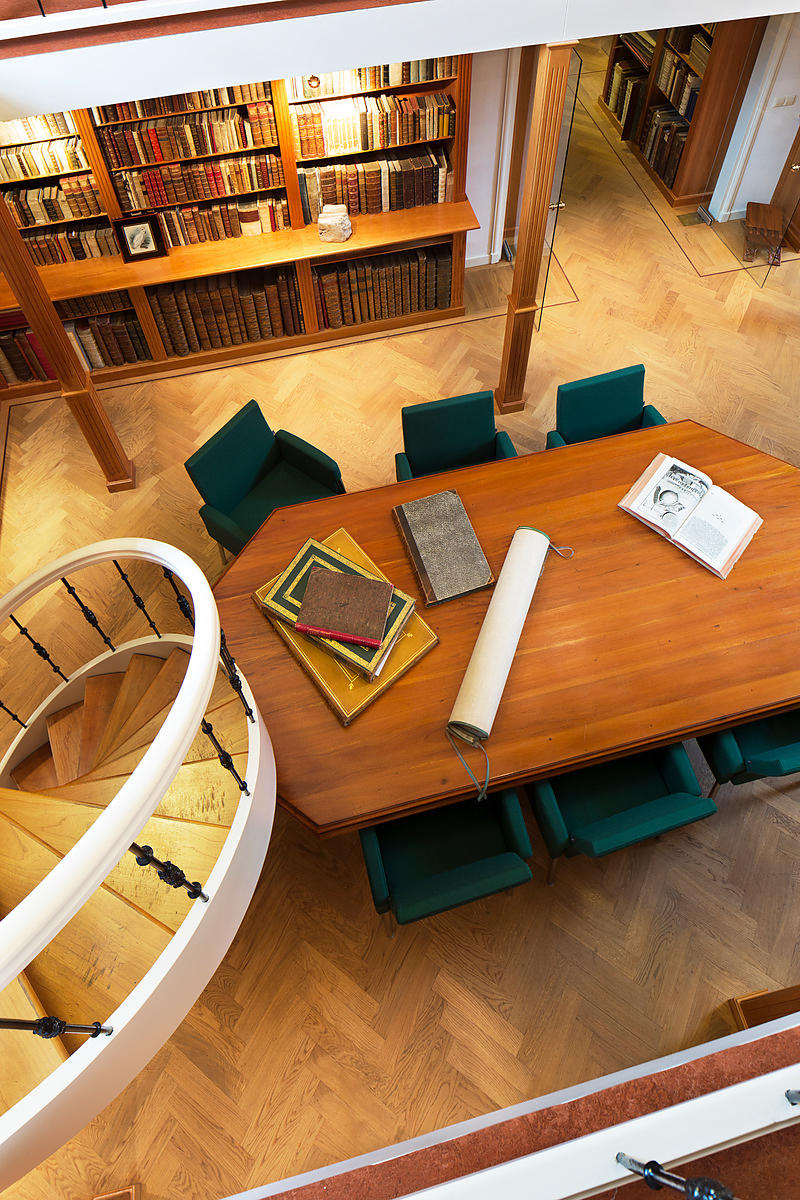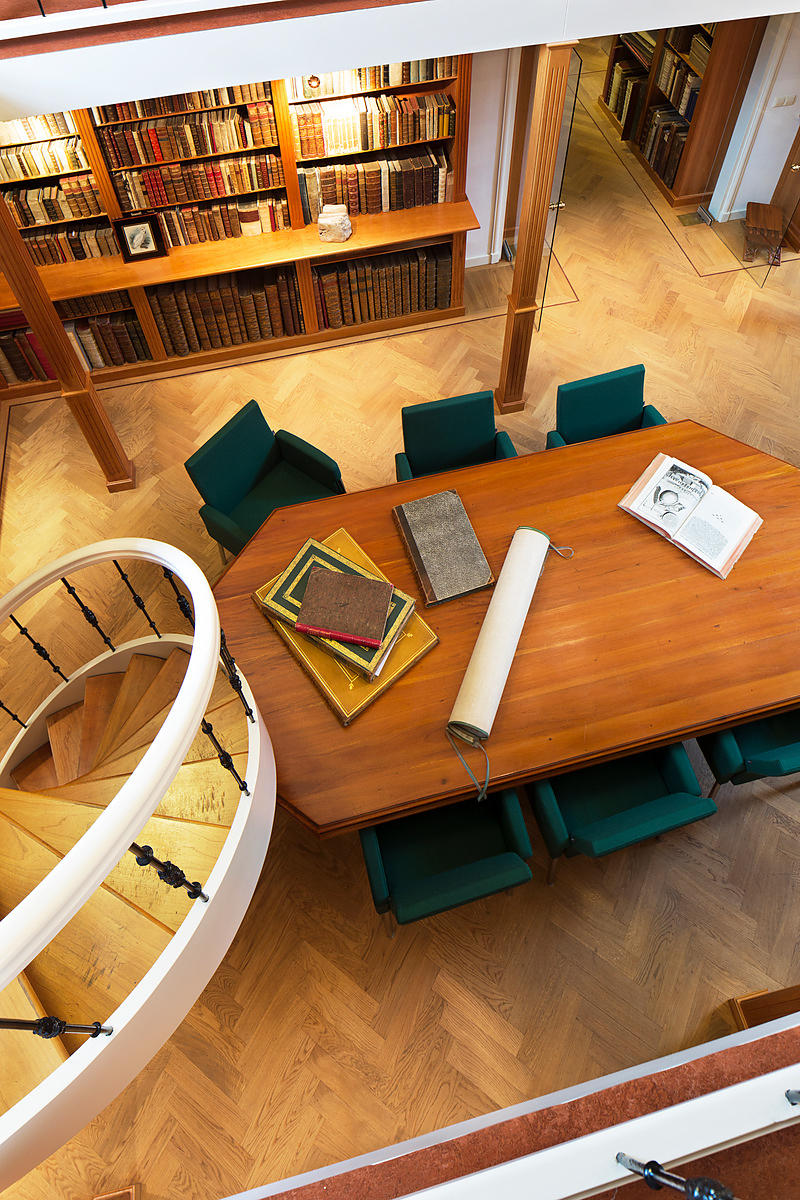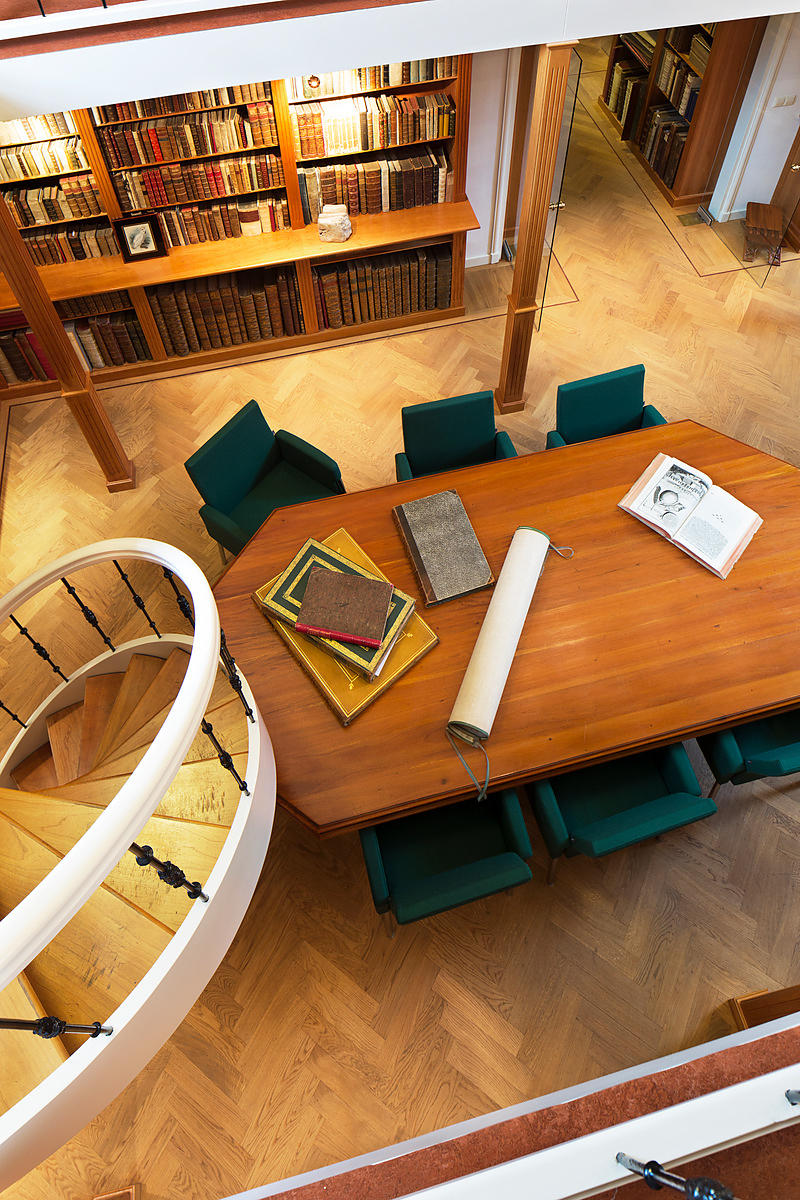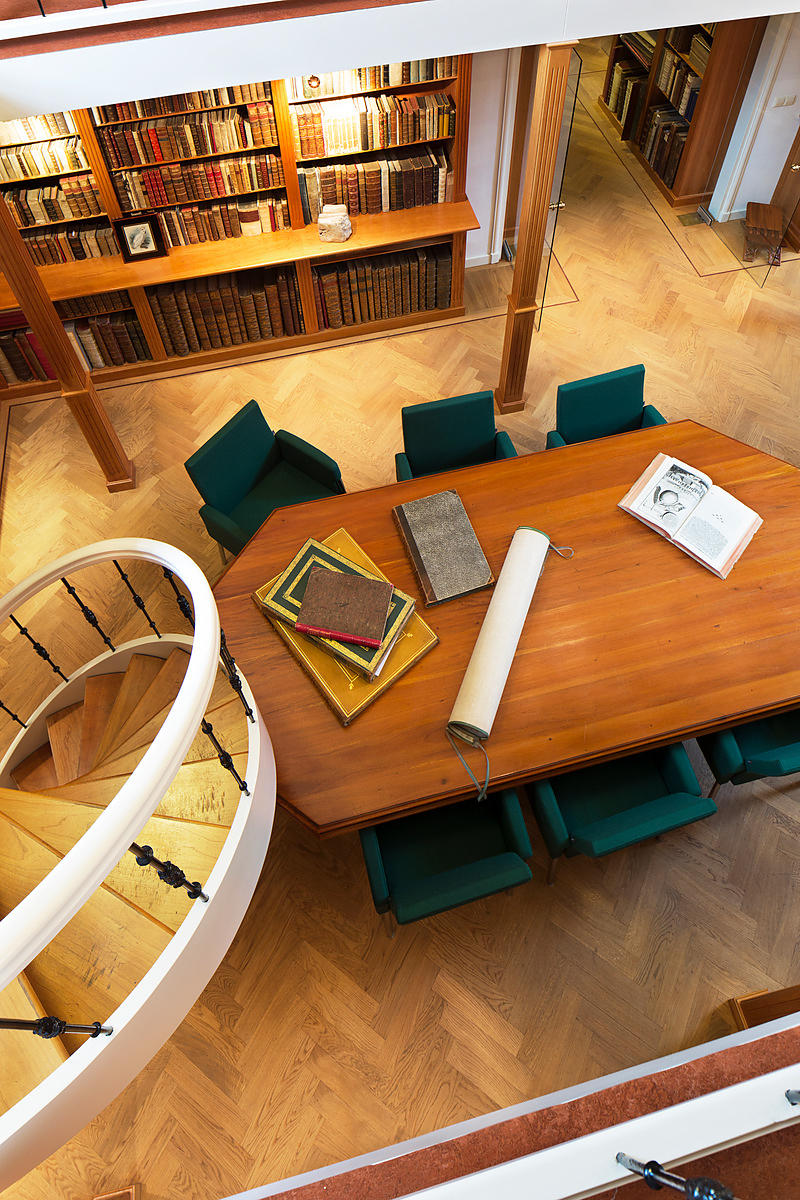 [BEVERLAND, Adrianus van].
Peccatum originale ... sic nuncupatum, philologice ... elucubratum à Themidis alumno. Vera redit facies, dissimulata perit.
"Eleutheropoli" [= Leiden?], "extra plateam obscuram, sine privilegio auctoris, absque ubi & quando." (colophon: "In horto Hesperidem, typis Adami et Evae terrae filii", 1678). 8vo. Contemporary sheepskin parchment, with a gold-tooled frame of double fillets on each board.
€ 1,800
Rare first edition of a scandalous erotic interpretation of Original Sin. It was an open secret that it came from the pen of the Leiden University student Adrianus van Beverland. Van Beverland claims that the only sin of Adam and Eve was their "conversatio carnalis" and that Original Sin is nothing less than the erotic stimulus present in every human being. Van Beverland tried to prove this with extensive erudite citations from the Bible, Church fathers and Latin and Greek authors. He also alluded to his own unpublished manuscripts devoted to sex and prostitution in classical antiquity. His scholarship was impeccable, but that only increased the outrage of the Dutch Reformed Church authorities. The authorities hoped he would publish an expurgated second edition, but when he instead published an expanded edition, he was arrested. Only the efforts of his influential friends (which included Nicolaus Heinsius and Isaac Vossius) limited the damage to expulsion from the University, a fine, banishment from Holland and supposedly the confiscation of his unpublished manuscripts. In fact he turned over only the first of three "libri" of his most extensive unpublished manuscript and managed to make himself a copy first: ironically his confiscated manuscript survives while he later had to destroy the three volumes he kept. On his banishment Van Beverland fled to England where he lived for years under Vossius's patronage.
With a small piece cut out of the title-page (apparently to remove a library stamp), affecting one word in the imprint, minor browning and foxing, but otherwise in good condition. The binding is slightly worn and some of the sewing supports have broken at the hinges, but it remains generally good. The most important published work of an erudite pioneer of erotic scholarship.
NNBW VII, cols. 126-127; R. de Smet, "The realm of Venus ...", Quaerendo XVII (1987), pp. 45-59, at 45; STCN (8 copies).
Related Subjects: