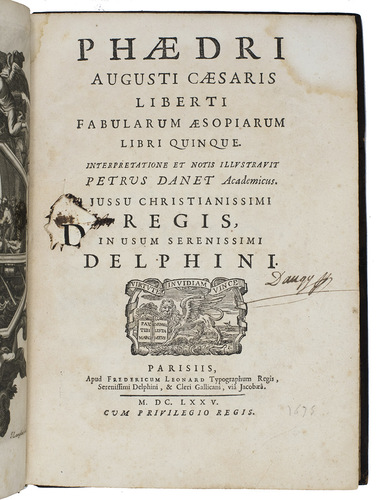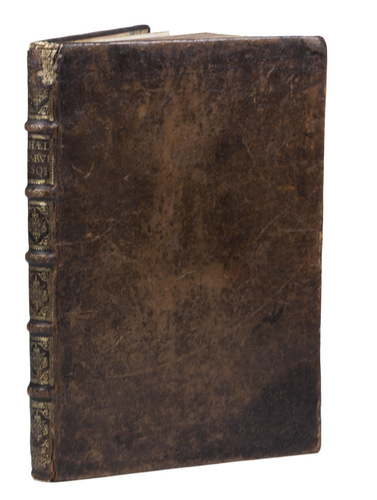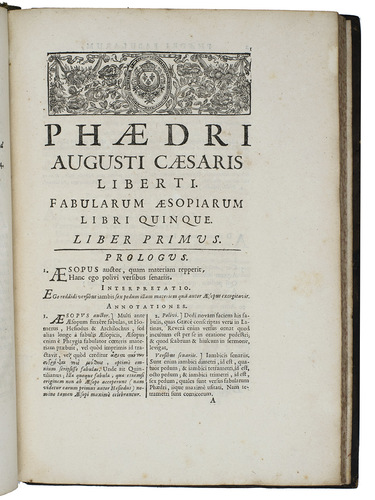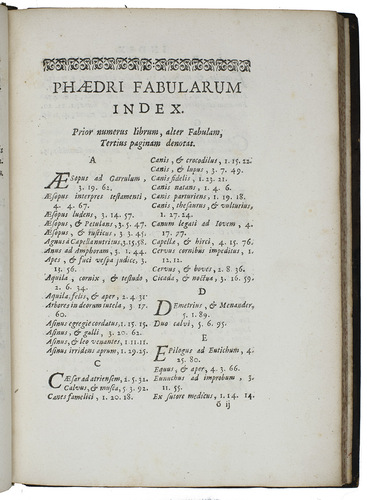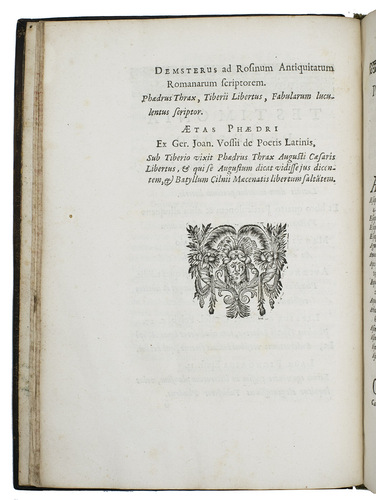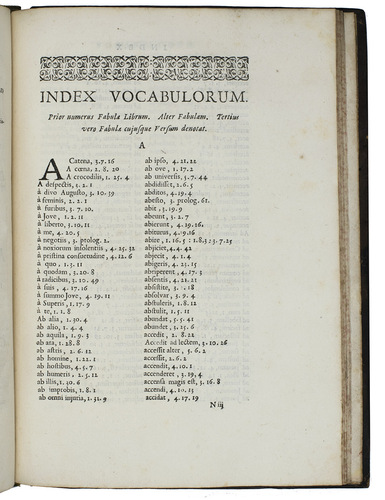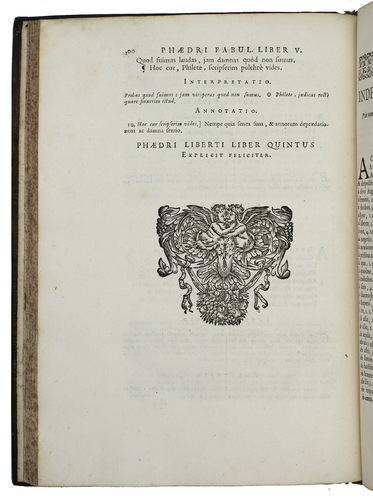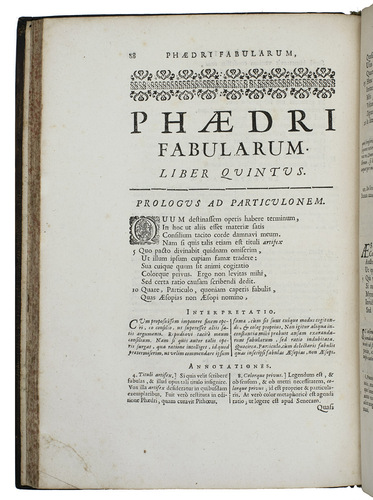 PHAEDRUS.
Liberti fabularum Aesopiarum libi quinque. Interpretatione et notis illustravit Petrus Danet ... In usum serenissimi Delphini.
Paris, Fredericus Leonard, 1675. 4to. With a beautiful frontispiece, a woodcut printers device on the title-page and some woodcut head- and tailpieces. Contemporary calf, gold-tooled spine and board edges, sprinkled edges, marbled endpapers. [32], 100, [64] pp.
€ 1,950
Nice copy of the rare first edition of one of the most successful books in the Delphin Classics, a series of annotated editions of the Latin classics, intended to be comprehensive. The first volumes were produced in the 1670s for Louis, Le Grand Dauphin, heir of Louis XIV and were written entirely in Latin. The grew to 64 volumes published from 1670 to 1698.
In 1668, the Latinist and lexicographer Pierre Danet (1650-1709) was appointed to the editorial team by Charles de Sainte-Maure, Duke of Montausier (1610-1690), tutor to Louis, Le Grand Dauphin. It was Danet who edited and annotated the present Latin fables of Aesop, in Phaedruss verse translation, and added very extensive indices. All original volumes of the series included an engraving of Arion and the Dolphin. The Ad Usum Delphini series were reprinted for centuries, and served in classrooms across Europe and the Americas.
Old owners inscription cut out of the title-page (not affecting the text), top of spine damaged. Schwabe/Barbier 60; Druon, Histoire de leducation des Princes de ... Bourbon, pp. 267ff.; not in Bodemann.
Related Subjects: