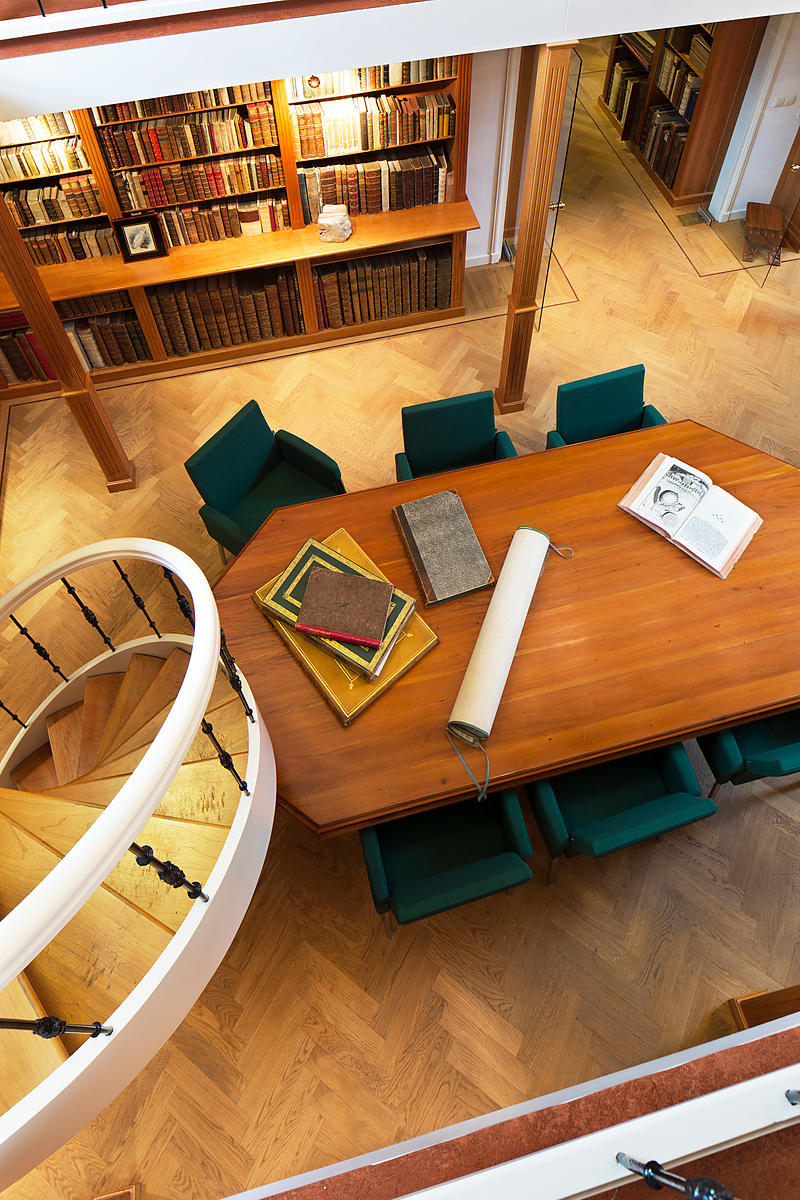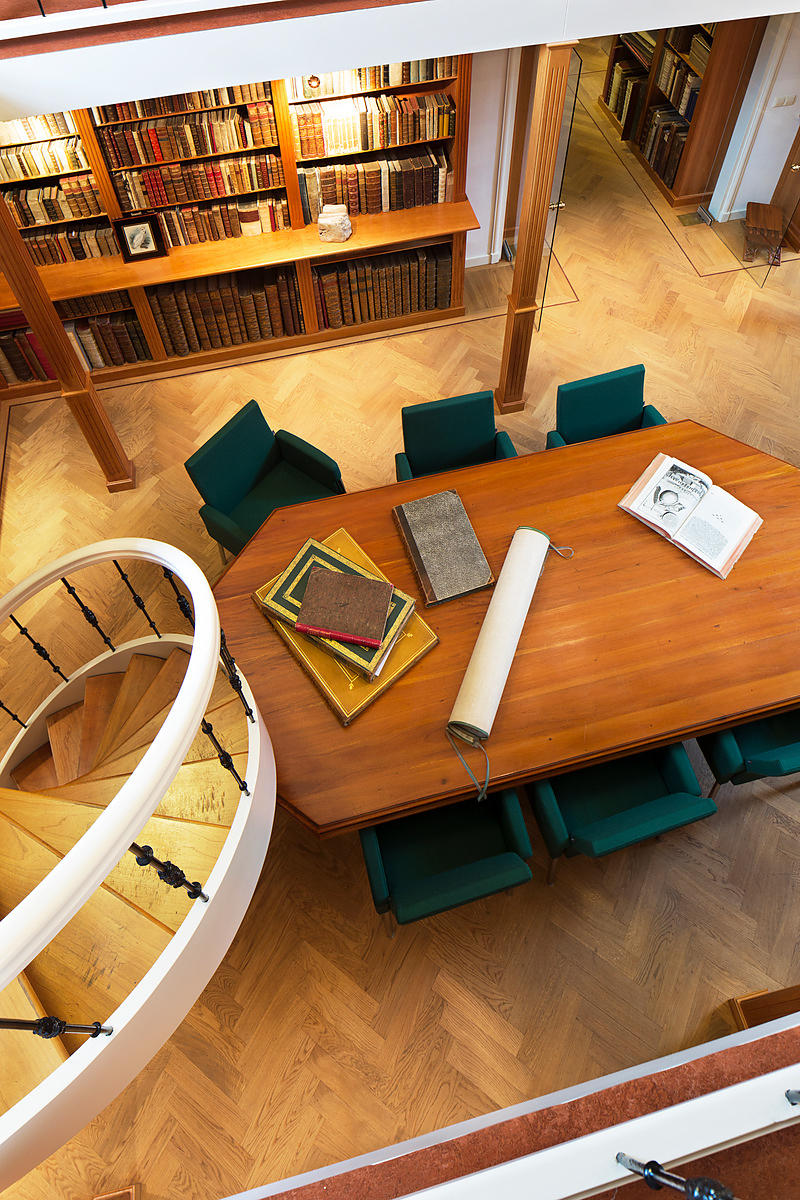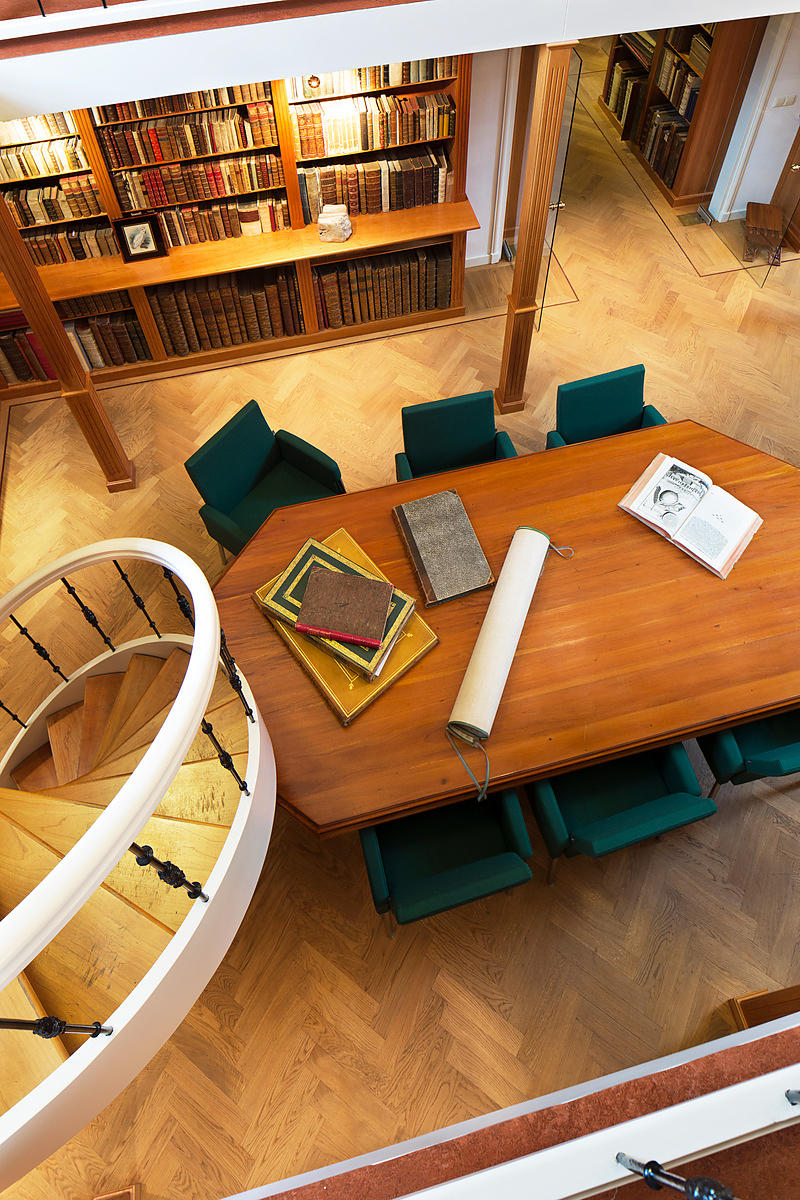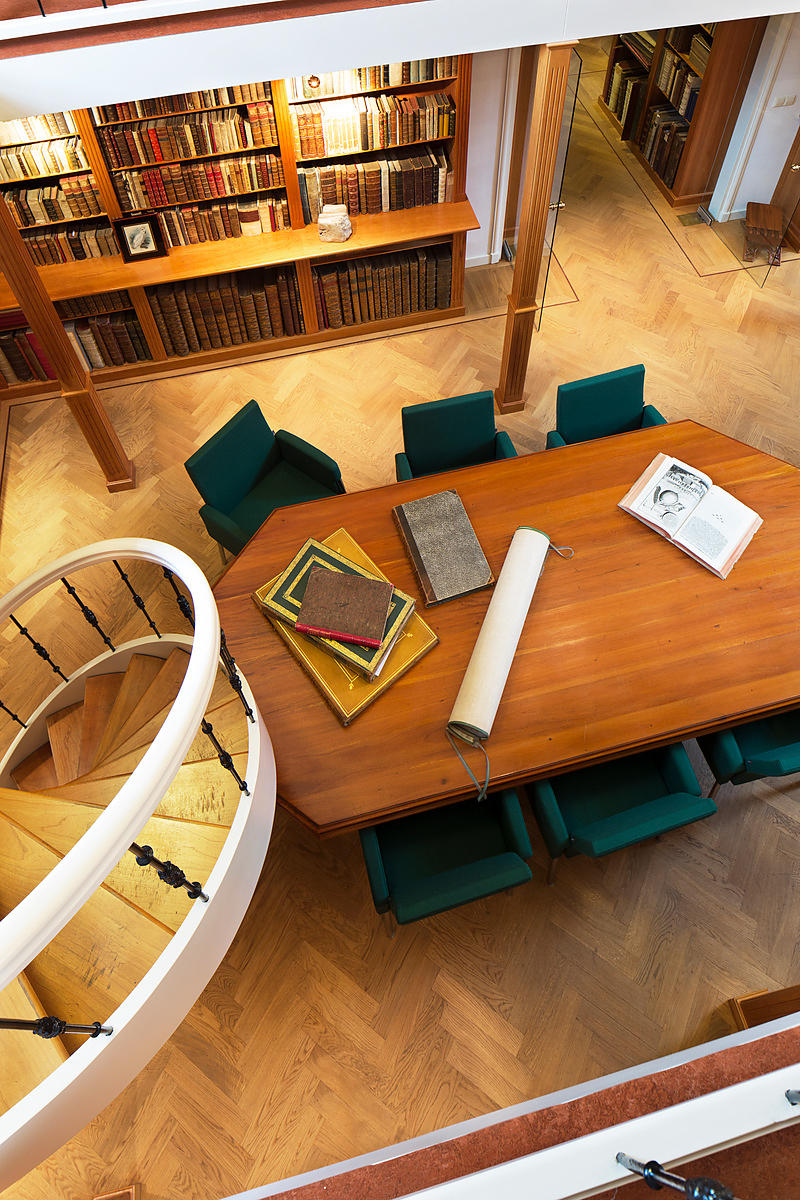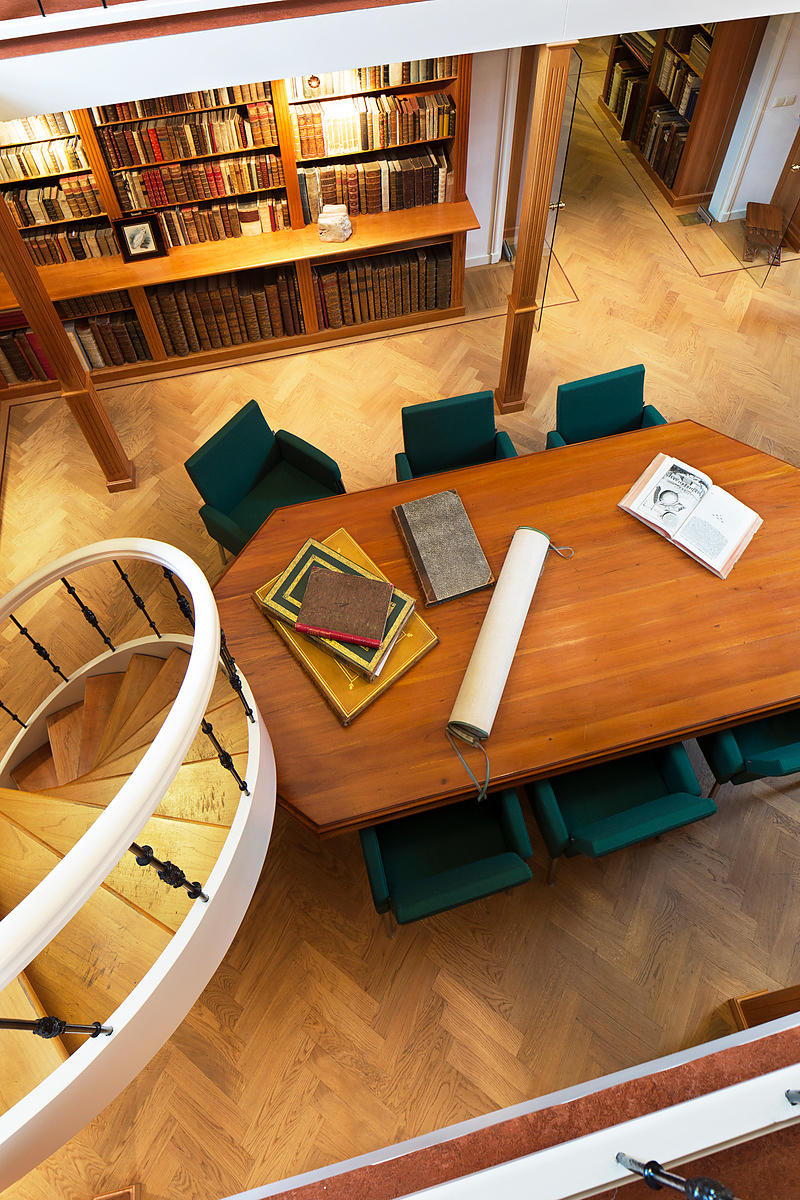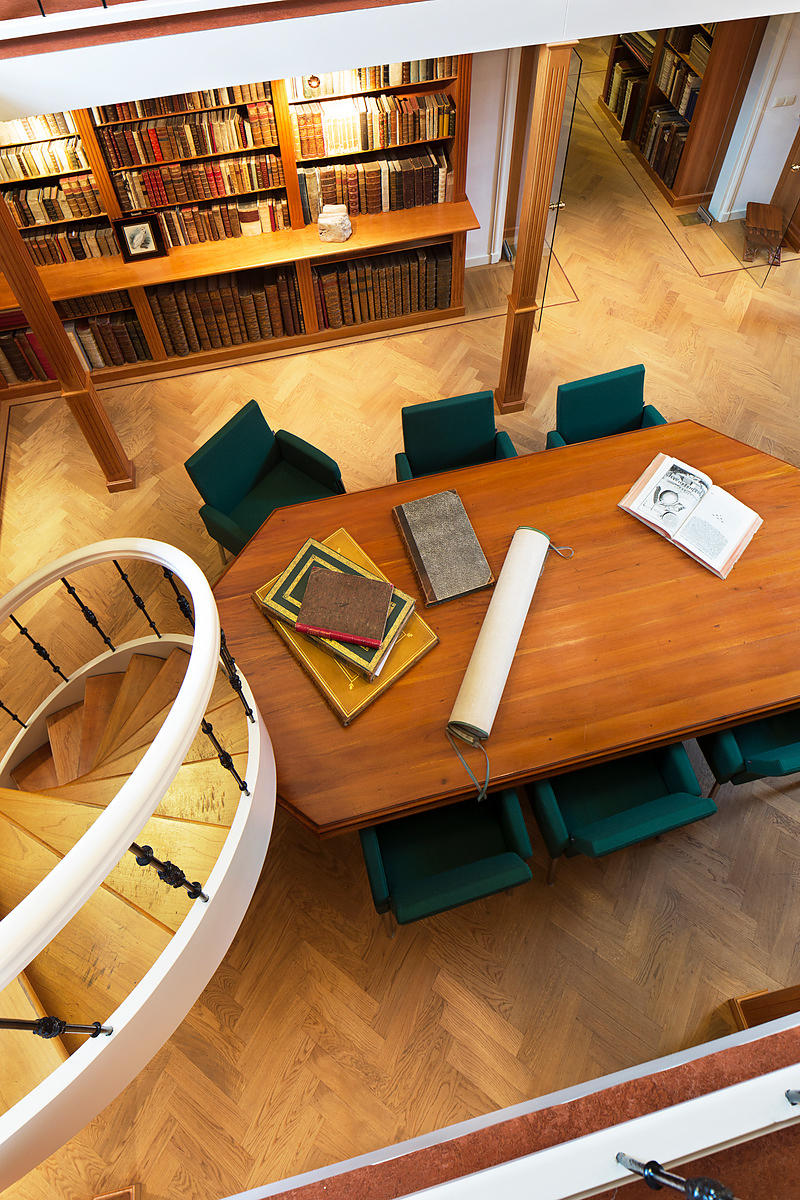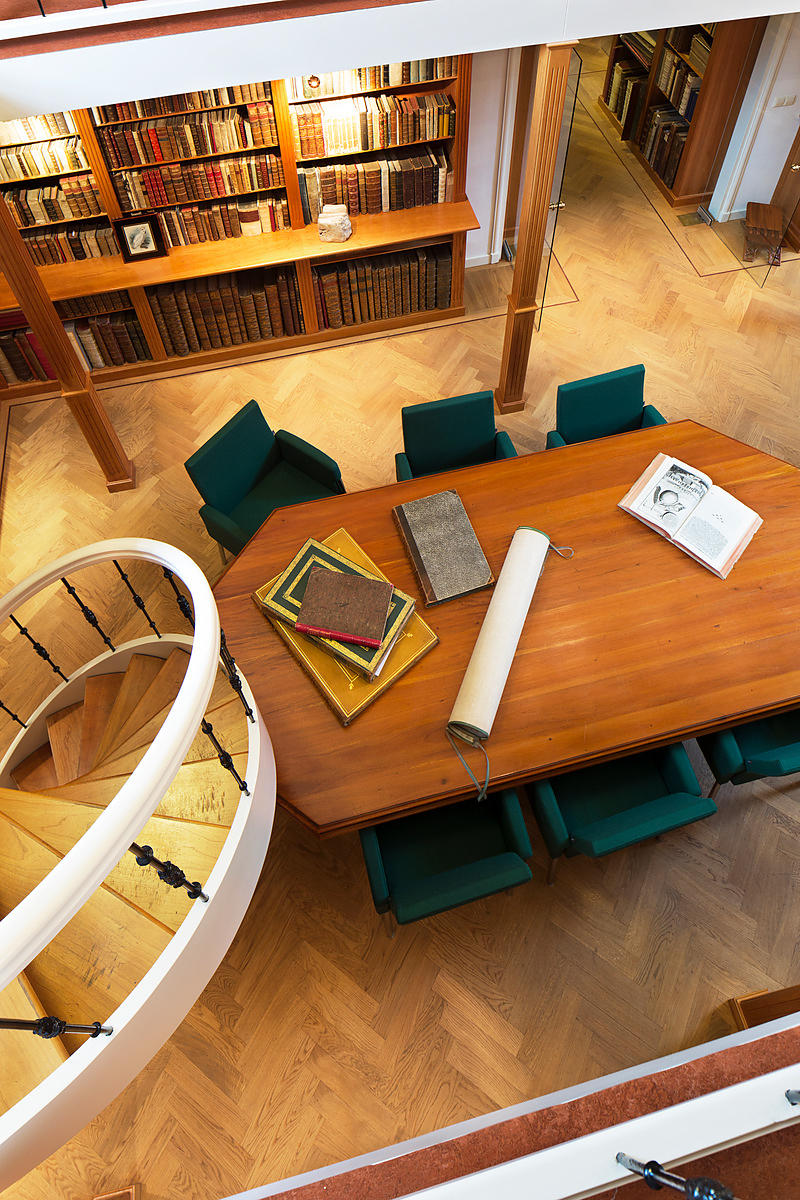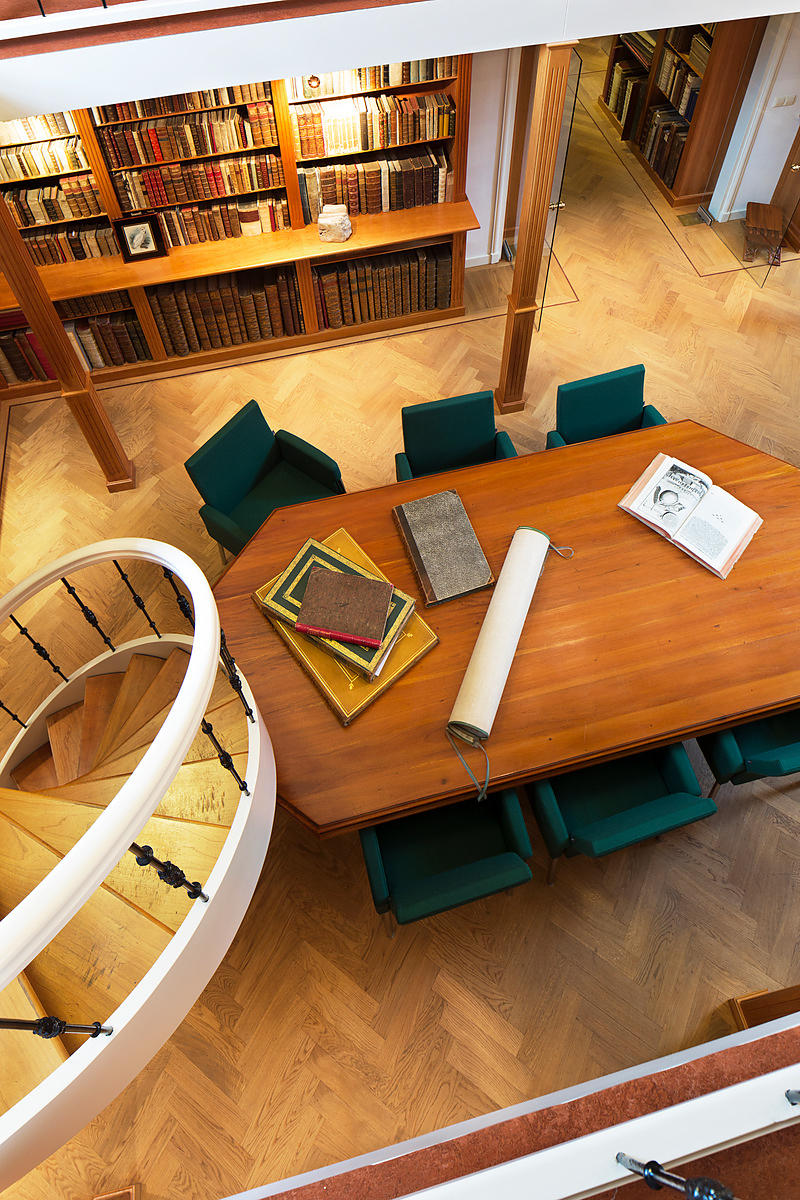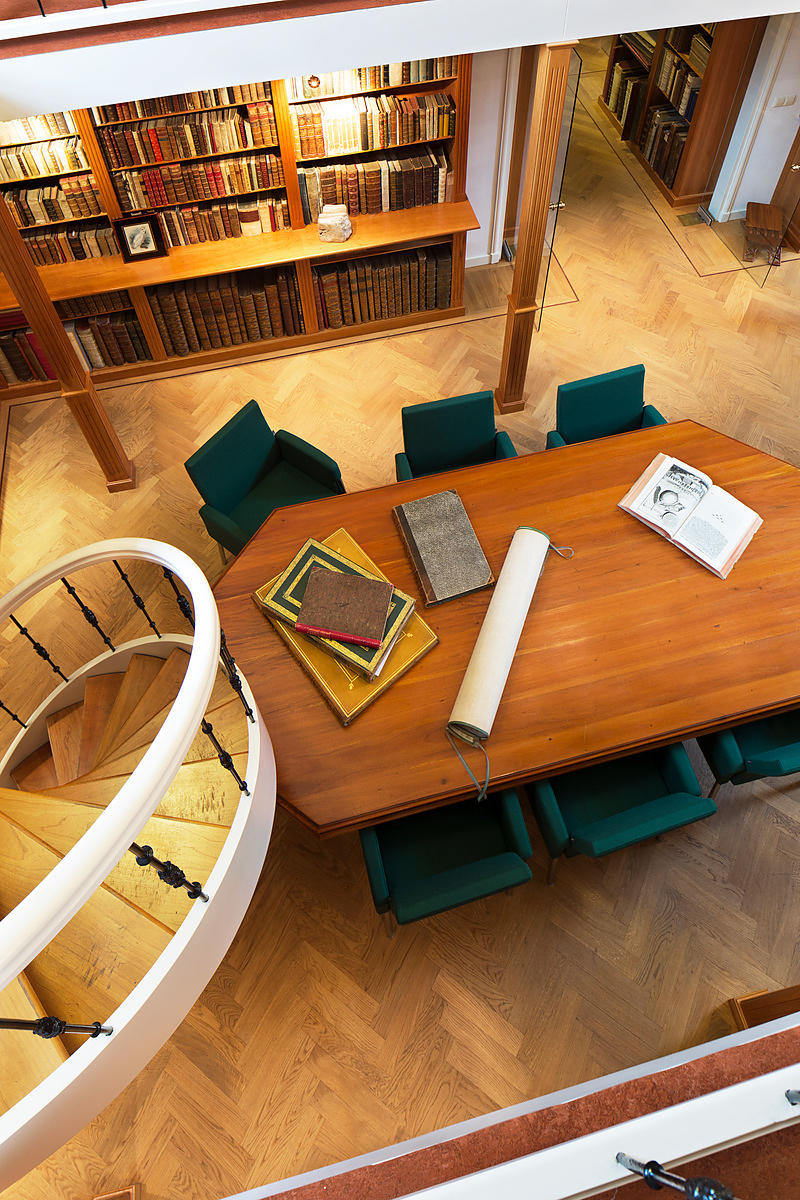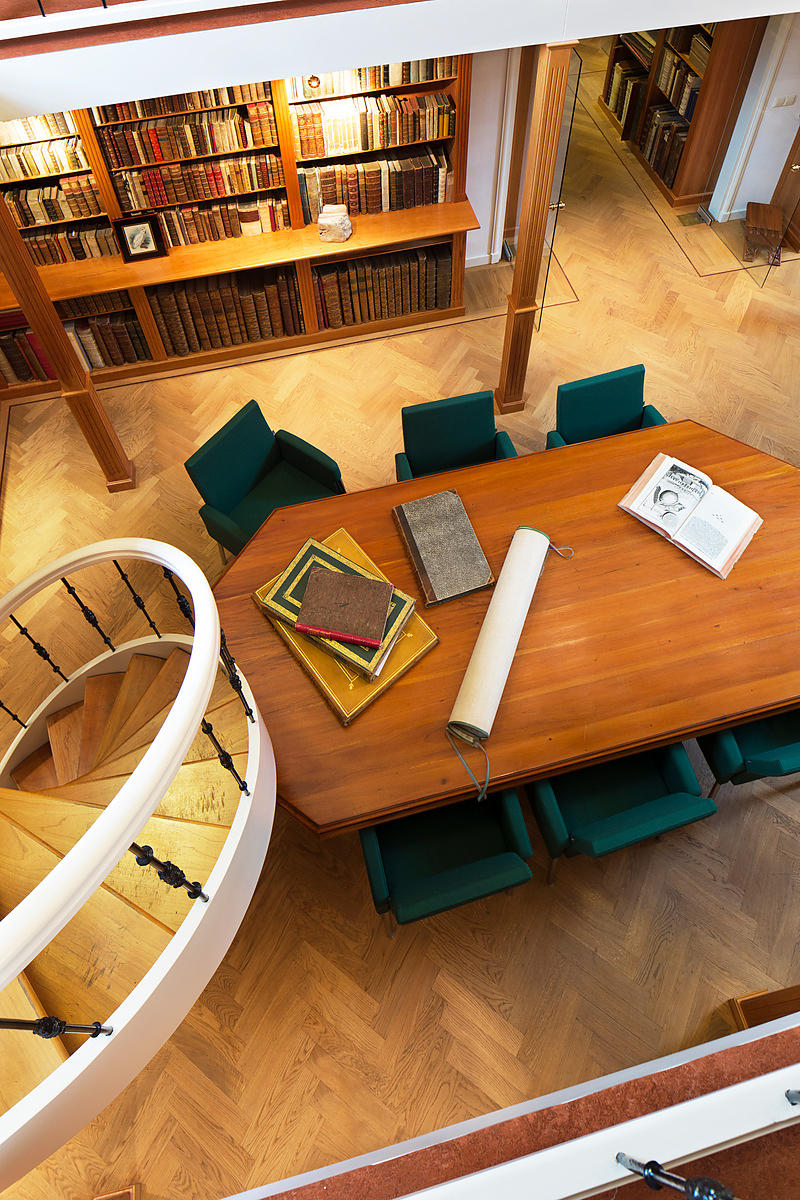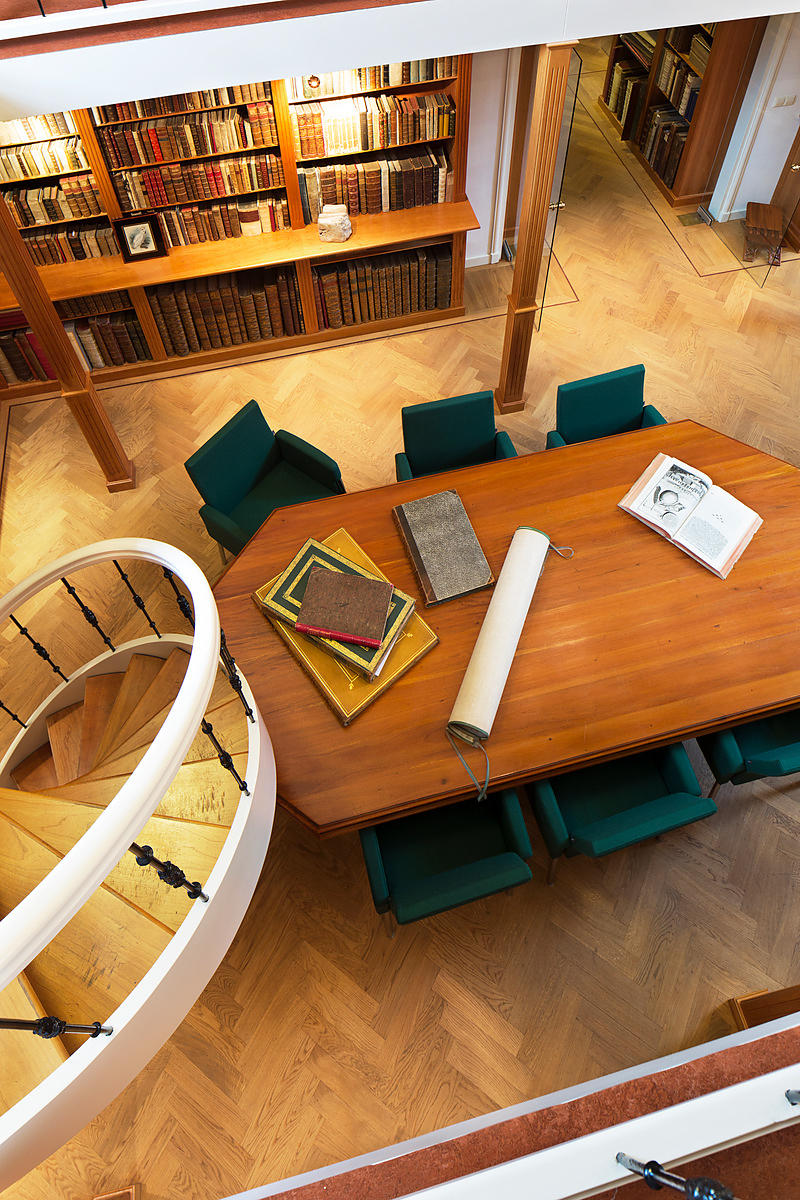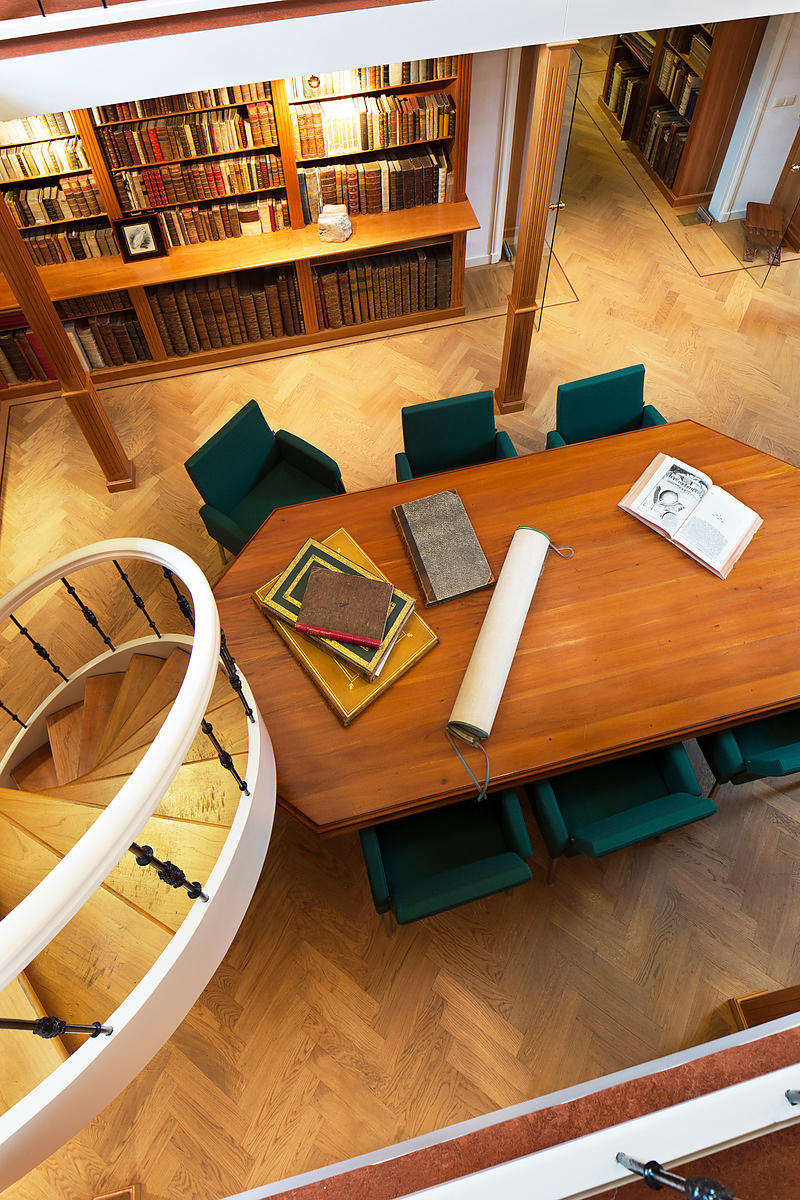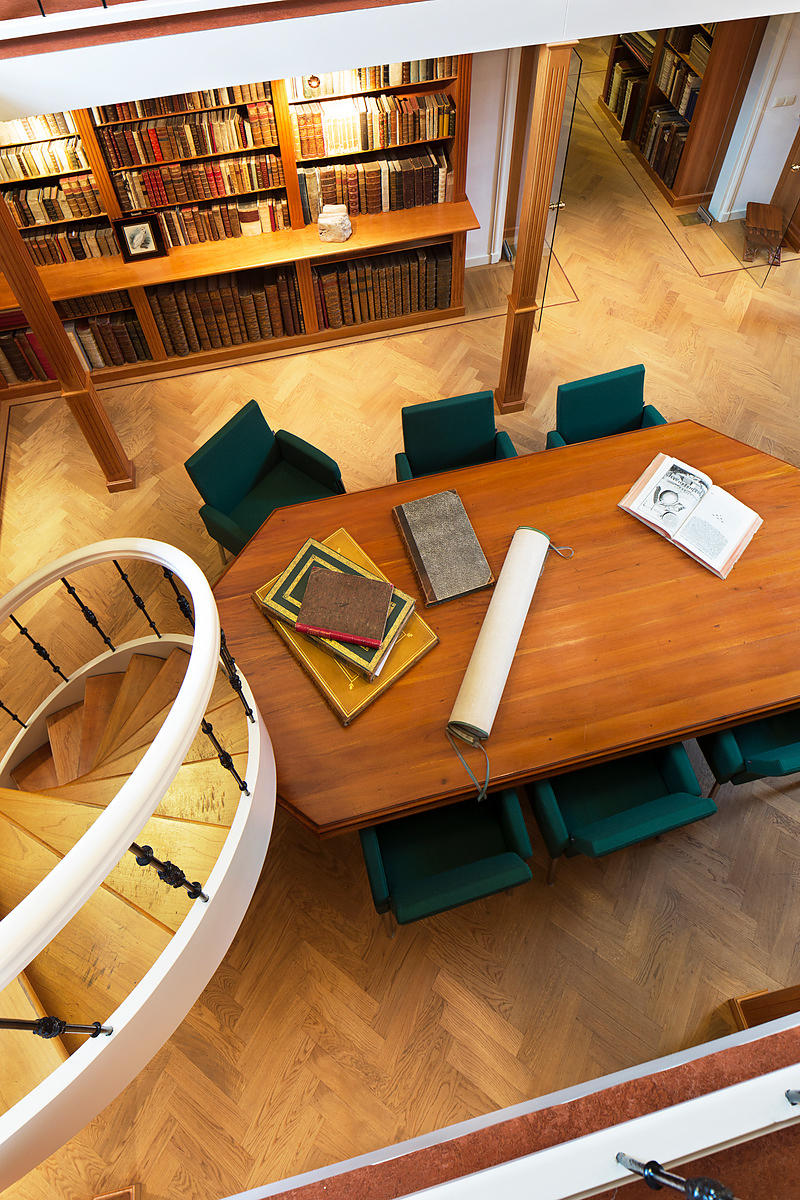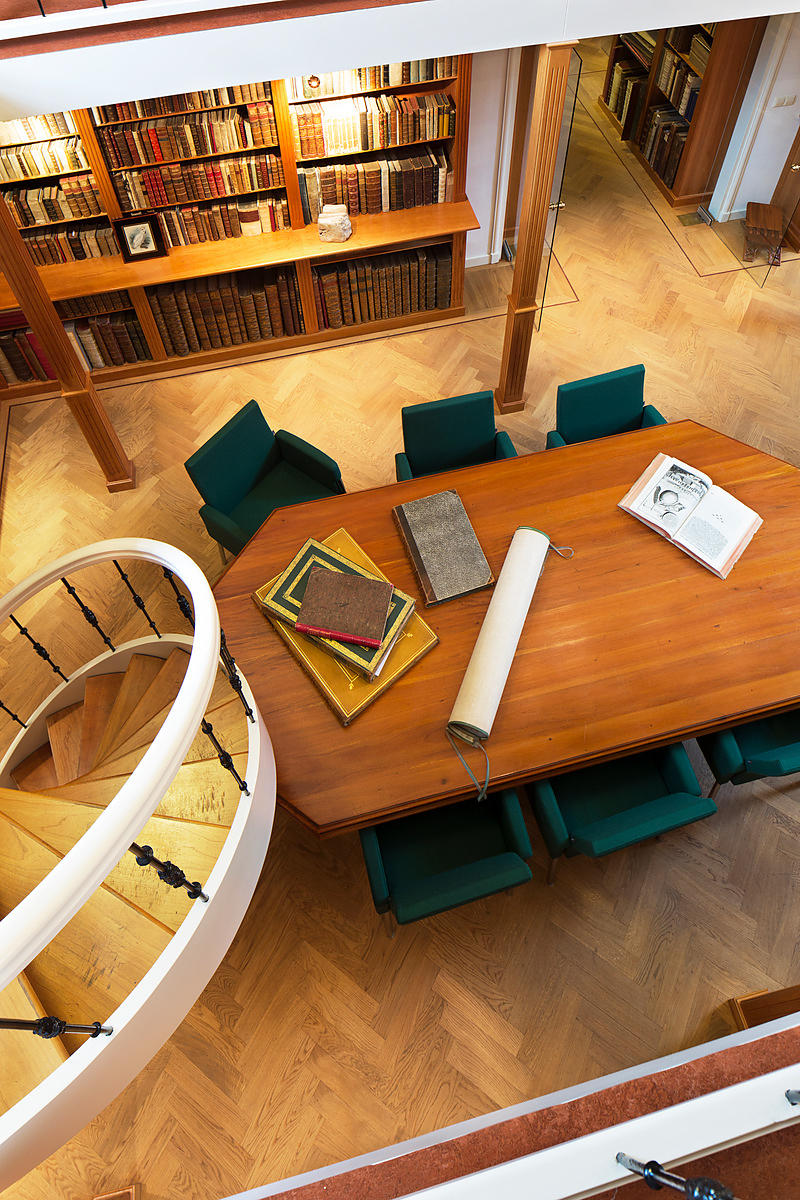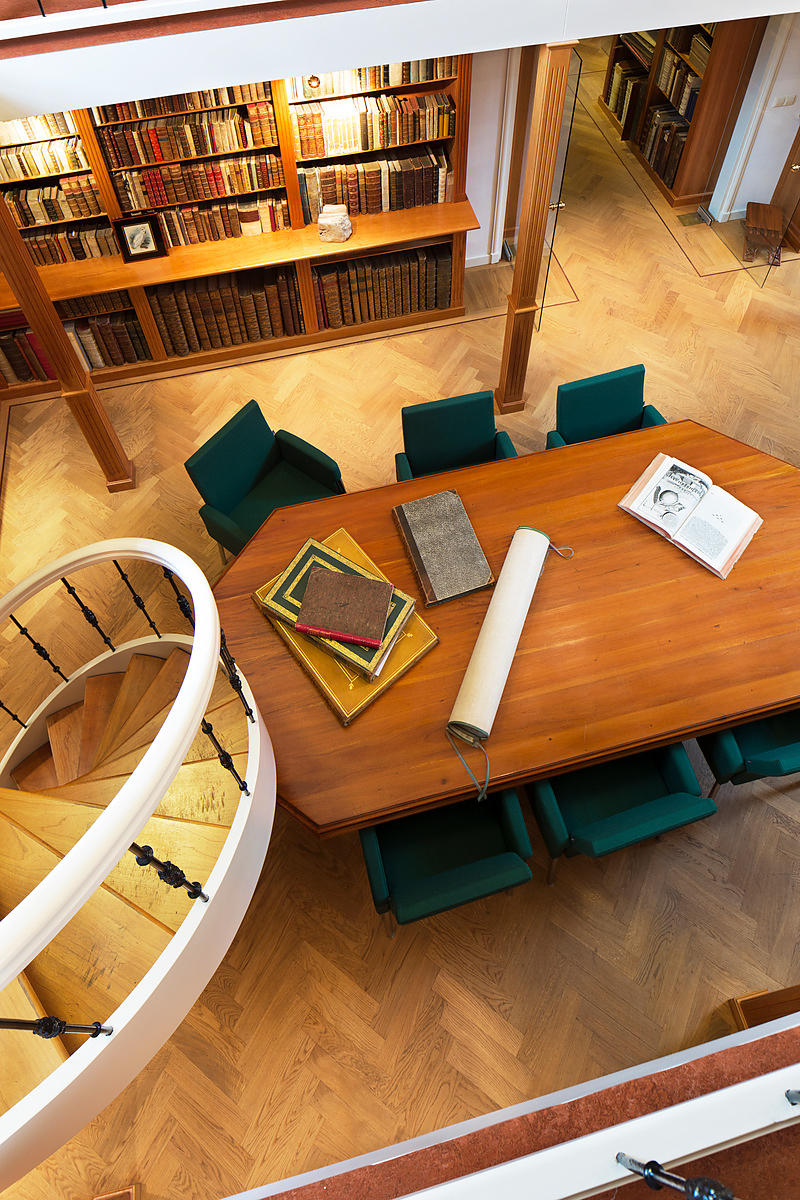 LUTGERS, Petrus Josephus.
Gezigten in de omstreken van Utrecht, opgedragen aan H.M. de Koningin der Nederlanden. Naar de natuur geteekend en op steen gebragt door P.J. Lutgers met geschiedkundige aanteekeningen van W.J. Hofdijk.
[The Hague, J.D. Steuerwald], 1869. Folio. With a lithographed title-page (with a separately tinted lithographed view) and 87 tinted lithographed plates (ca. 16.5 x 22.5 cm), designed and lithographed by P.J. Lutgers. Near contemporary half sheepskin by J.A. Loebèr, Leiden
€ 4,500
Enlarged second edition of the most detailed and extensive set of views of stately houses and their gardens, other buildings and landscapes, all in the vicinity of Utrecht, with 88 tinted lithographs (including the title-page). Most of the views show people in the foreground, and some include boats on the canals, horses, cattle, dogs, etc. The view of the town of Rhenen (35 kilometres east of Utrecht) even shows the recently introduced steam boats on the river. All were drawn in situ by Lutgers (1808-1874), who spent about ten years preparing this last of his four great series of views. This time, however, he used tint blocks, giving a beige background to most of each print, but with a few areas left white to indicate the lighting or to highlight a feature. The lithographic title-page is followed by a two-page dedication to the queen (Sophia Frederica Mathilda, wife of King Willem III), Lutgers' two-page preface, a two-page list of the plates, and eighteen pages with Hofdijk's notes on the history and owners of the houses depicted.
Some of the plates foxed. Binding worn along the extremities with a few minor damages to the spine. Overall in good condition.
Landwehr, Coloured plates 356; Scheen, p. 732; Thieme & Becker XXIII, p. 480.
Related Subjects: